Esther Eom
Guest Columnist
Clayton Hall, a Fashion Design student in the VCU School of the Arts is passionate about designing women's wear and works to achieve social interaction within the VCU Fashion Department. As a social media intern, he provides the latest fashion news through the VCU Fashion Facebook page, and strives to increase social outreach. His designs are articulate, aesthetic, and well thought out. Hall is passionate about fashion and hopes to only develop more skills in fashion design.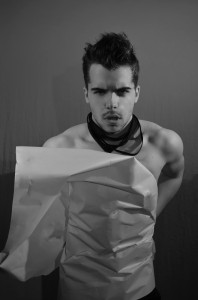 Name: Clayton Hall
Age: 19
Year: Sophomore
Major: Fashion Design
1.) Esther (INK): You briefly told me that you were studying as a fashion design major. When did you first realize that fashion could be a possible career for you?
Clayton: I knew exactly that I wanted to be a fashion designer when I was six. I was in my house bored one day because it was raining outside. I went upstairs to my mom's room and watched the Style Network on TV. I ended up watching the Michael Kors fall collection. Once I saw how excited people were I wanted to make people excited for my collection(s).
2.) Esther (INK): Why VCU?
Clayton: I lived in Richmond all my life, so VCU has been my backyard. I wanted to go to Parsons The New School for Design in New York but it didn't work out because of financial issues. It's been pretty nice being at VCU just because it's been an eye opening experience in getting to know your city in a different way.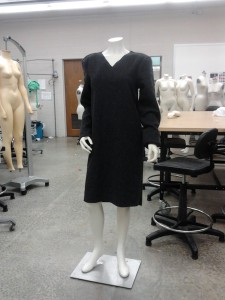 3.) Esther (INK): What are some positions you hold in the fashion department? What are some of your duties?
Clayton: I am one of the social media interns for the VCU fashion department. I try to increase our social outreach and also try to get VCU fashion into the digital age.
4.) Esther (INK): What sort of style do you gravitate towards designing? Do you design for yourself/friends/celebrities?
Clayton: I prefer designing women's wear. Men's wear has so many restrictions and I feel that I can have more freedom with designing women's wear. I always have myself in mind so I want a woman to dress how I dress or at least how I think I dress.
5.) Esther (INK): A more obvious question, but it's always interesting to ask, who are your favorite fashion designers?
Clayton: My favorite designers fluctuate. I love Viktor & Rolf. They provide inspiration in the way I like to make clothing because of their tailoring scales and how they blend mass market fashion to conceptual fashion ideas.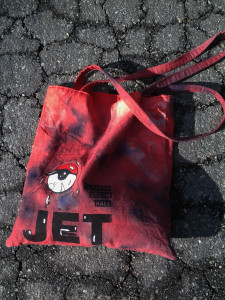 6.) Esther (INK): What brand/designer would you love to see yourself designing for in a few years time?
Clayton: I think it would be awesome to design for Carolina Herrera.
7.) Esther (INK): Three celebrities/designers you'd invite to a dinner party (dead or alive)? What will you and your guests be eating?
Clayton: Andy Warhol, Michael Kors, and Kim & Kanye. We'll probably have oysters.
8.) Esther (INK): Personally, I think that fashion, music, art, films, etc. can all be integrated, do films/music inspire you? What's your favorite film?
Clayton: Music is basically where I get my inspirations. When I get inspired by a song, I'll want to draw out an entire collection. Like right now, I'm listening to Nora Jones. She's a nice artist to go through and take inspiration from her songs and implement them to my collection. My favorite movie was The Girl with the Dragon Tattoo. But it really depends on what mood I'm in.
9.) Esther (INK): Do you have many design pieces? Where can people go to see your designs?
Clayton: Claytonstormhall.com. My web designer and I have been working on it for the past few months. I've got tons of big projects coming, my new collection should be out in the next few months, and I also have an Etsy page where people can buy my accessories line- www.etsy.com/shop/JETBYCSH.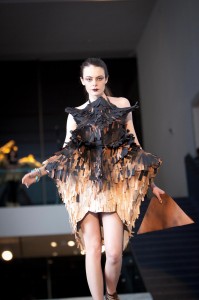 10.) Esther (INK): My top 5-must-have items would be?
Clayton: 5. Great pair of sunglasses (doesn't matter how weird they are as long as you love them) 4. Black t-shirt (I think a black t-shirt is always a classic on a woman or a man) 3. Black ball point pens or a sharpie (There always has to be a pen) 2. Any sort of statement watch 1. You have to have a decent pair of jeans. (I wear denim everyday, decent jeans are vital for me to stay alive)
11.) Esther (INK): Lastly, what advice do you have for any prospective fashion majors? What do you think fashion holds for future students?
Clayton: People are always complaining about AFO and finding ways to get around it but the thing is you can't half-ass your way to where you want to be. You always have to work really hard. I think the AFO process was helpful because it pulled out people that were not motivated. For me, when I went through AFO, obviously it was a crap ton of
work but at the same time, it was really helpful.
12.) Me: Anything else you'd like to add before we end the interview?
Clayton: Get ready for Clayton Storm Hall to take over your life and world.