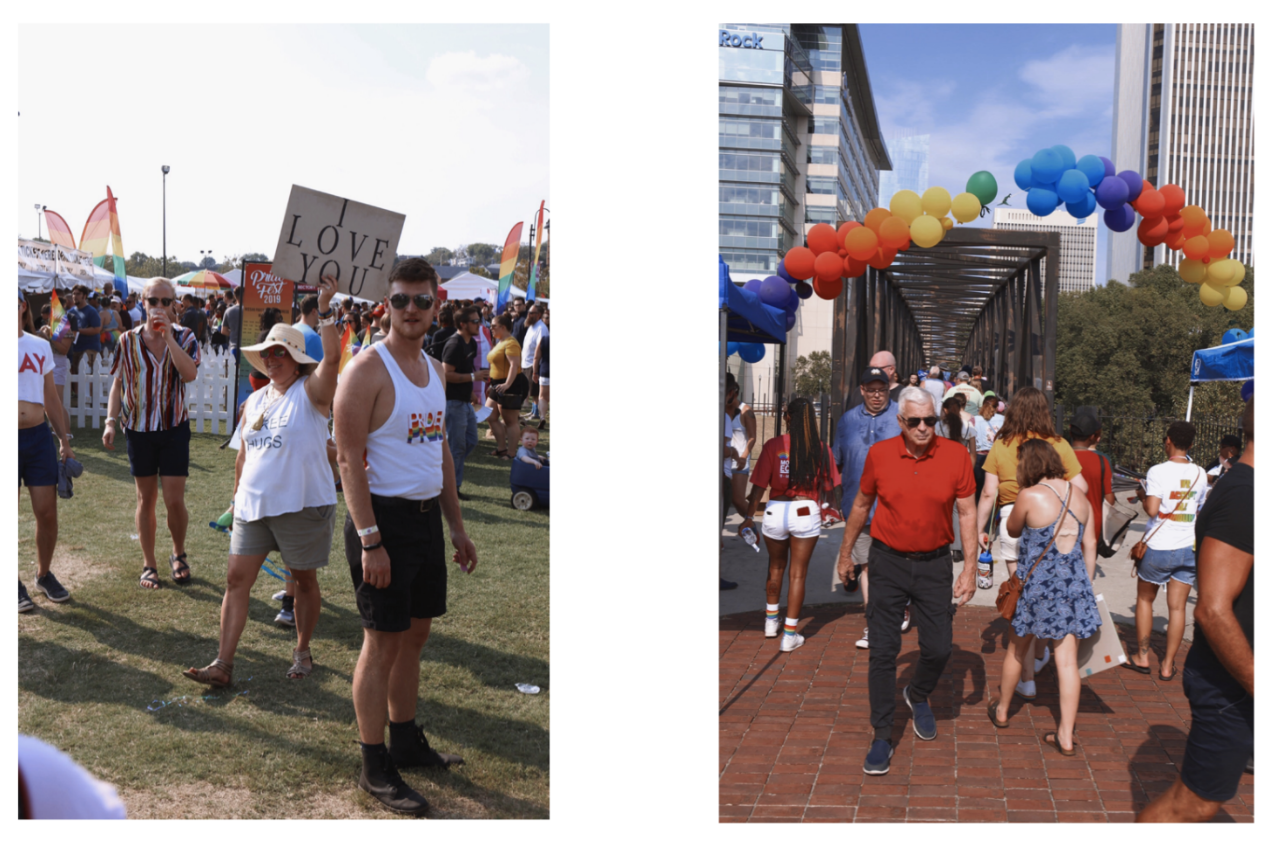 Pride was celebrated all over Virginia this previous weekend, so I decided to head on over to Brown's Island to scout out Richmond's best Pride outfits.
Javon Crawley
Outfit Details:
Headdress – Amazon
Bandeau top – Amazon
Shorts – Love Culture
Boots – AMI Clubwear Boots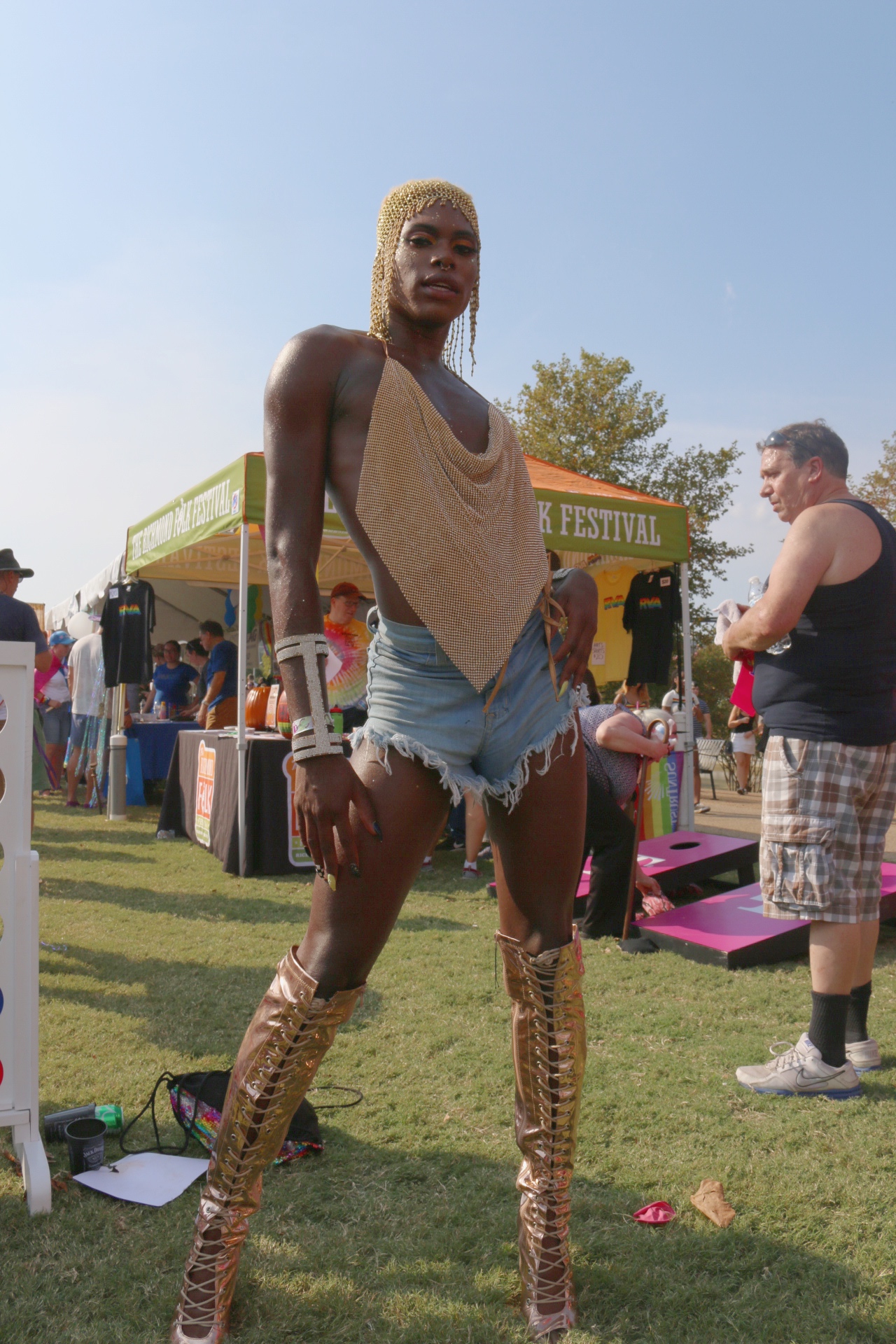 Melody: "What does Pride mean to you?"
Javon: "Pride is inclusion of all sexes, races, anything. It's everybody coming together and feel like we're all one, because at the end of the day we are and we're all fighting for each other's rights."
Melody: "What's one misconception the public has of the LGBTQ+ community?"
Javon: "I think one misconception is that we don't like America. We do love America and that's why we want the rights that we have, because we want everyone to feel welcome in this country."
Melody: "If you were to bring more LGBTQ+ awareness to Richmond, what would you do and why?
Javon: "I would start more protests and rallies for injustices such as: Black transgender women being murdered at this moment. But I think Richmond already does a great job in doing that."
Triston Noble
Outfit Details:
Flower Crown: Dollar Tree
Tie Dye Set: Wish.com
Shoes/Accessories: Torrid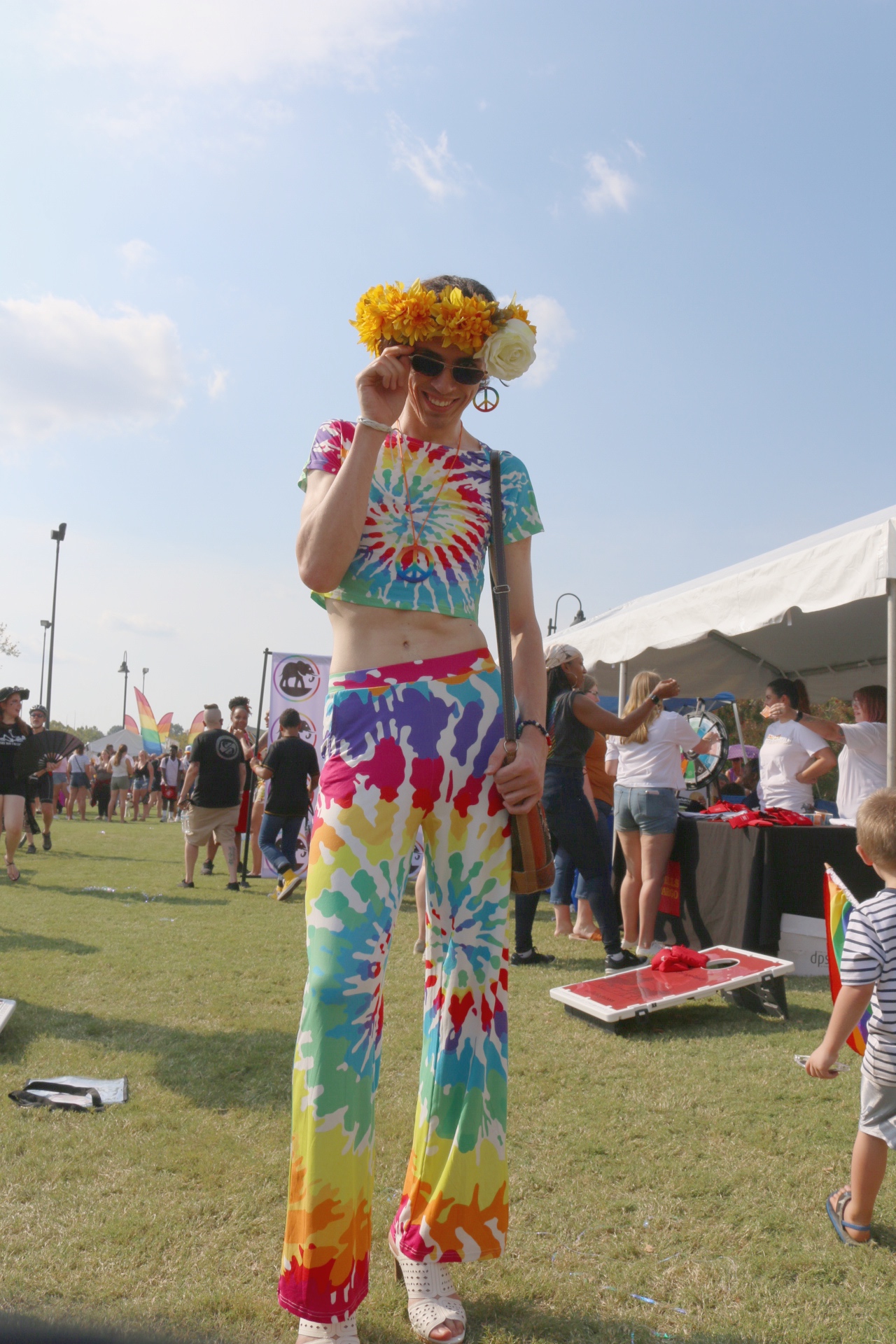 Melody: "What does Pride mean to you?"
Triston: "It's a celebration of how far we've come in fighting for LGBTQ+ rights and just equal rights in general, which is why it's so open to everyone."
Melody: "What's one misconception the public has of the LGBTQ+ community?"
Triston: "I think everyone assumes the community is a lot more sexual than it actually is and that's frustrating to feel fetishized. Me being gay isn't me being sexual."
Melody: "If you were to bring more LGBTQ+ awareness to Richmond, what would you do and why?"
Triston: "I feel like transgender rights is what we really need to focus on right now. Especially considering people aren't even respected in their bathroom choices."
Random
Patillo
Fedora: Thrifted
Kilt: DIY
Boots: Walmart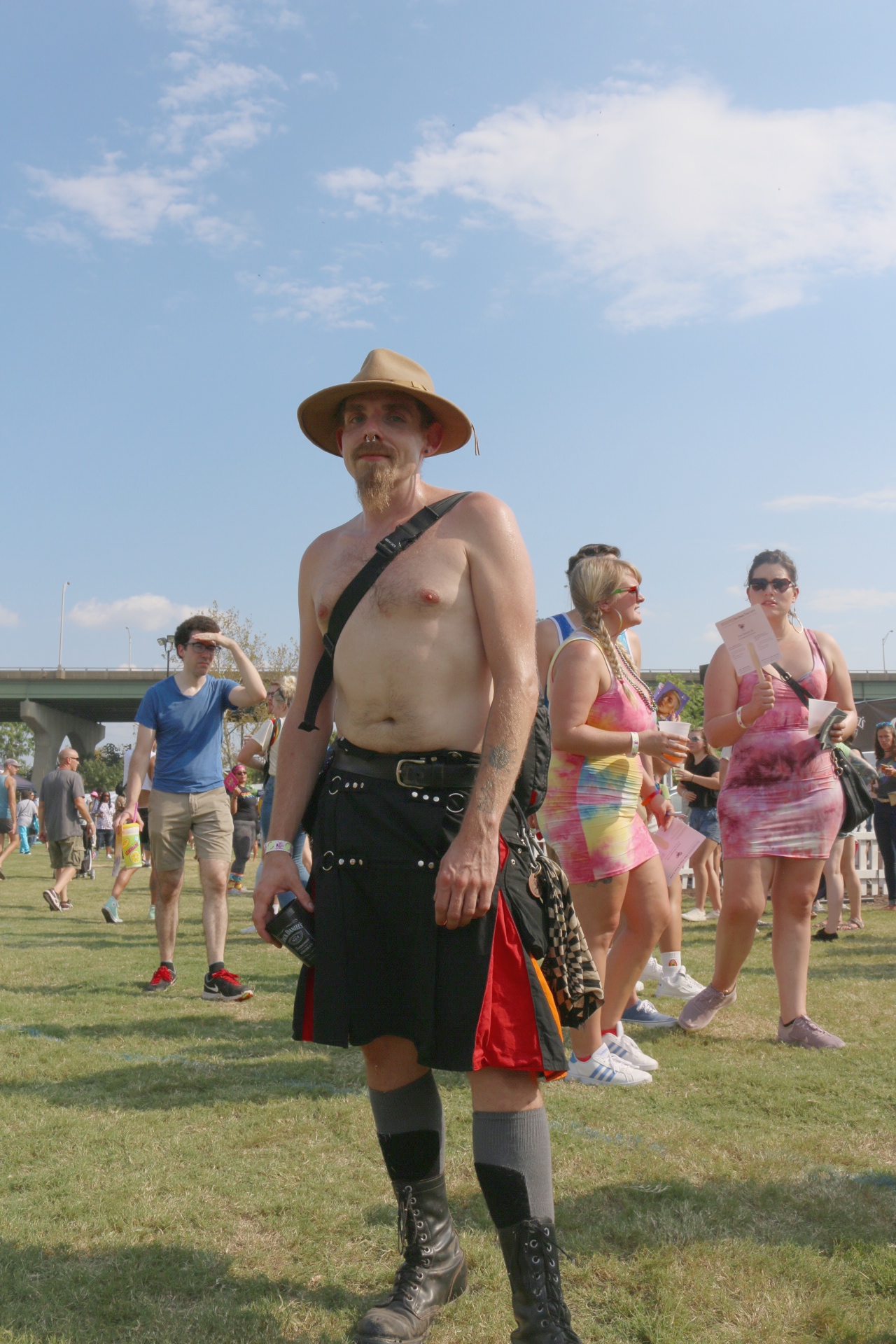 Melody: "What does Pride mean to you?"
Random: "I'm glad that there is a place that is expressing Pride for ourselves, our city and our children."
Melody: What's one misconception the public has of the LGBTQ+ community?"
Random: "There's too much to count and so much going on with the media right now that I don't have a good answer for that."
Melody: "If you were to bring more LGBTQ+ awareness to Richmond, what would you do and why?"
Random: "I would make sure there were more safe spaces for the youth. It's already hard for the youth to be accepting of themselves in such a digital world. I want to make sure that everyone feels comfortable and loved."
Chet Porter
Head to toe: DIY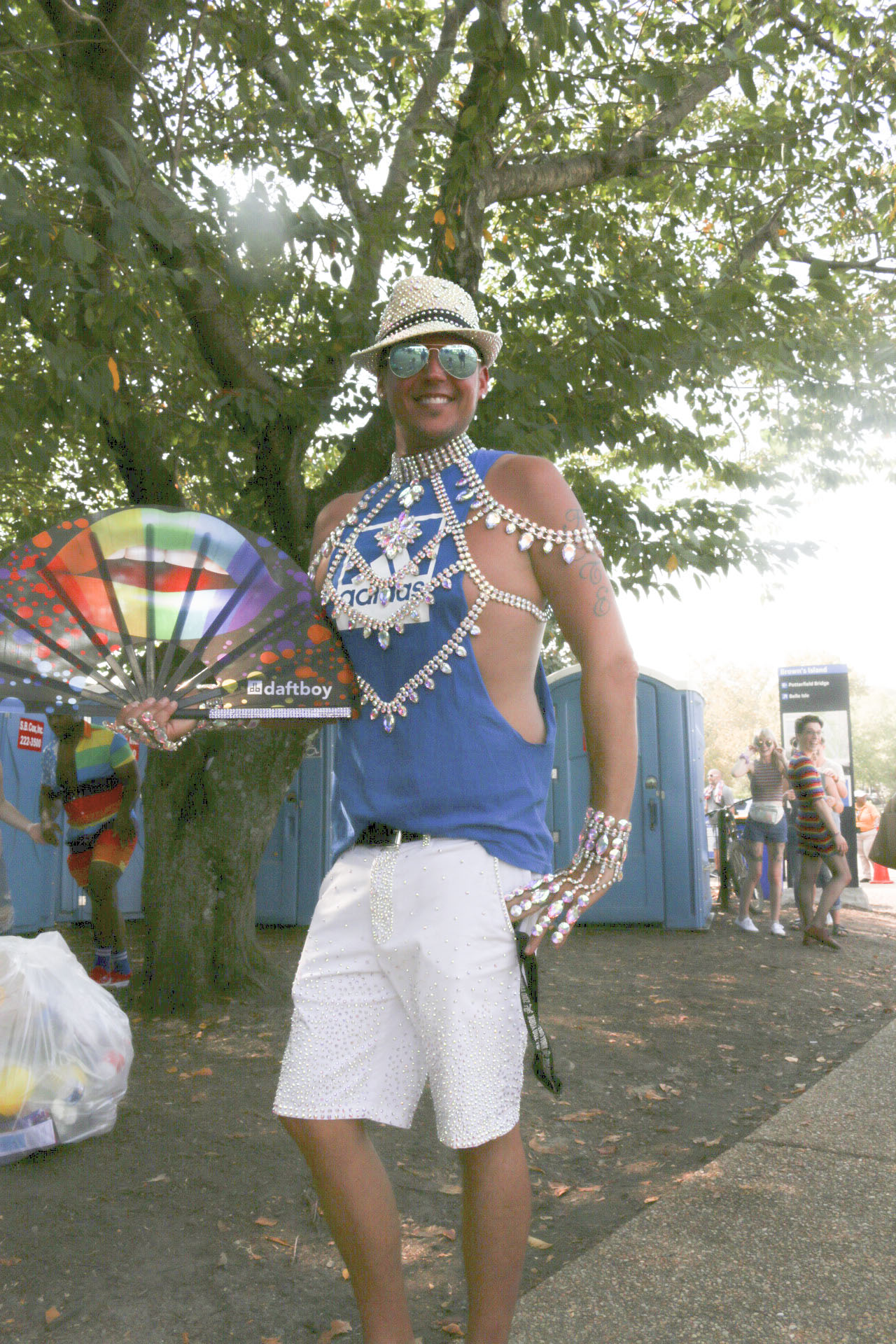 Melody: "What does Pride mean to you?"
Chet: "It's really about celebrating who you are. I think a lot of people have lost that, and it's just about everyone coming together and putting your differences aside and becoming one."
Melody: : "What's one misconception the public has of the LGBTQ+ community?"
Chet: "A lot of it is when it comes to being either masculine/feminine. Like me, I wear full blown jewelry, but I'm more on the masculine side. Just because you want to dab into your feminine side, doesn't mean you classify by that."
Melody: "If you were to bring more LGBTQ+ awareness to Richmond, what would you do and why?"
Chet: "There needs to be more youth groups. I was blessed, when I came out, my parents embraced me. But, there's so many in the community that get kicked out of their house, they're abandoned and hated on."
By: Melody Nguyen
Pictures and Interviews by: Melody Nguyen, Caroline Jenkins and Mac Wooley
Additional Pictures by: Jack Fox