Morgan White
Guest Columnist
The first time I saw "Roseanne?" It was super refreshing and reminded me of that musical with all the cross dressers – that movie of course being The Rocky Horror Picture Show. Whether that's true or not, I don't really know. I've never actually seen the movie. I don't know why I related it to them in
the first place other than the music being entirely different than anything I'd seen. What is there to say about Roseanne? It's indie. It's got this dark feeling that's rather playful. It's one of the most refreshing things to hear that have come out of Richmond over the past couple of years and to see it live is all the more refreshing. It's a tad bit psychedelic; a vintage feel with a new voice.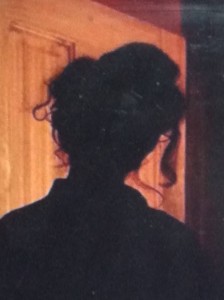 Joey Demarco describes the band as having blown up underneath them. They started up at the beginning of last year and all of a sudden they now have a pretty strong pulling at most shows they play. At the end of last year the released a rather intriguing demo entitled Hedgecock, which isn't a reference to
Alfred Hitchcock with a skewed last name, but a reference to a friend of theirs that usually gets immensely drunk at every show they play. However, whether you're drunk or not, Roseanne? is something to get into. It's worth listening to the modern vintage feel, it's something that just feels poetic. It's just pretty damn good. Go see them tonight at 9 at Strange Matter with Cretin Girls and Hallucinex. It's worth the price of a latte' at Starbucks.
http://www.youtube.com/watch?v=HXzczKzT_7E&feature=youtu.be