Caitlin Stallings
Guest Columnist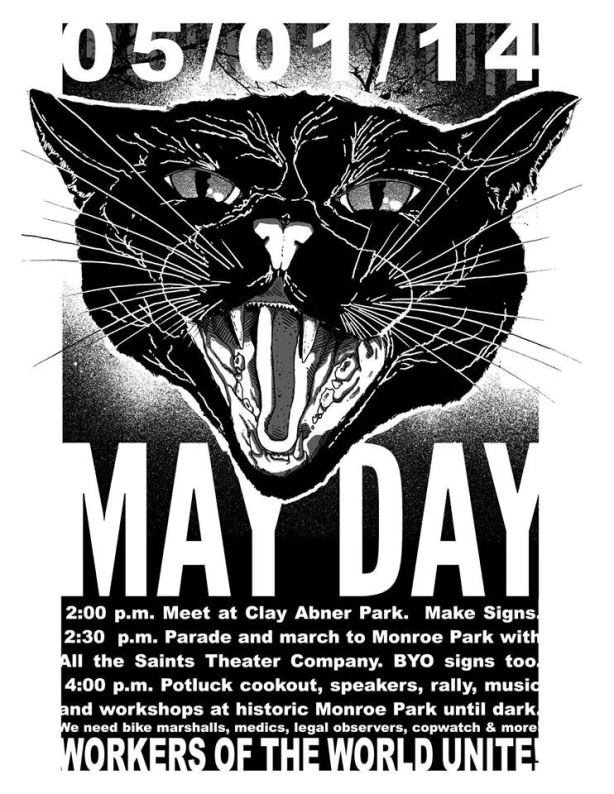 May Day dates all the way back to the late nineteenth century when employees had to fight for better working conditions and 8-hour work days. For these reasons, it is also known as International Worker's Day. The revolutionary holiday originated here in the United States- the land of the free and the home of the brave.
In Richmond, the holiday is celebrated with the annual May Day Parade. The march brings light to many issues going on in the city, and also focuses on problems in society as a whole.
Hosted by All The Saints Theater Company, local activists gathered with one another beforehand at Abner Clay Park to make signs standing up for worker's rights, immigration reform and living wage for all this year. The marchers stood against the privatization of Monroe Park and the proposed stadium in the historic area of Shockoe Bottom.
Following the parade was a party in Monroe Park featuring a cookout sponsored by Food Not Bombs, an organization seeking solutions to problems such as homelessness, poverty, hunger, war and environmental destruction.
I had the chance to speak to Kat McNeal, a local member of Food Not Bombs, about her involvement in May Day Parade, what the parade is all about and the problems the Richmond community is currently facing.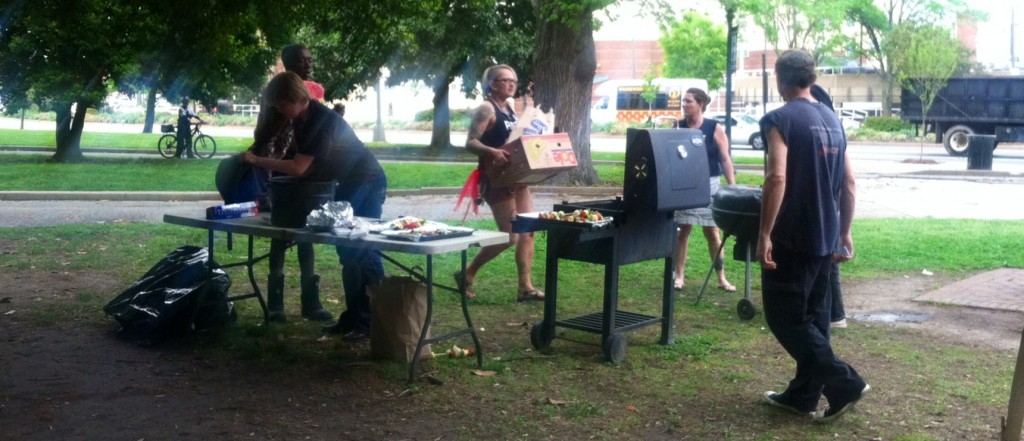 Ink Magazine (IM): Can you tell me a little bit about what made you get involved in the May Day Parade and these issues that are going on in Richmond?
Kat McNeal (K): Well, there are a lot of issues to choose from; essentially it comes down to what you value. Do you value people or do you value ability to profit? I value people, and that means that we need to pay people living wage, we need to have a system that is adequate for people to immigrate safely, we need to have system that is adequate for people to get the medical care they need and we need our public schools to be funded. We need all of these things, and there are forces off the business forces that are opposed to that.
 IM: At the march today, what did you guys do exactly and what was the purpose of all of it?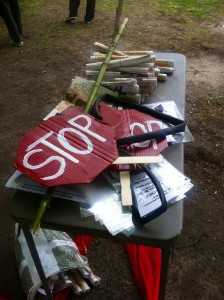 K: Well, the march is primarily to show people that we are here, that we are here for them, and that we are watching and we want to help. Also, that we are workers, we are people that need medical care, we are students, and we're invested in this and this is why we're out.
 IM: What do you think is this biggest issue going on in the city right now?
K: Gee, that's hard…the decisions about what to do with public money, and I can't be any more specific than that because it spans several things. We are not funding the schools sufficiently, but we are funding things like a private baseball stadium. That's just not going to work. That's just not how you maintain a city.
 IM: Are you a part of the Raise Up for 15 campaign?
K: No, but I absolutely support it.
 IM: Why do you support it?
K: $7.25 an hour is a criminally low wage to pay. It's not sufficient to pay for rent, it's not sufficient to pay for child care, it's not sufficient to pay for food. And if you are paying someone too little to survive on, you are stealing from them. That is violence.