By Leah Dickshinski
"Ipanema," for those unacquainted with Richmond's vegan scene, might evoke the smooth crooning of Saint Sinatra…
Tall and tan and young and lovely, the girl from Ipanema goes walking and when she passes, each one she passes goes ah…
An apt name, it is easy enough to imagine that velvet voice wrap and reverb around the white-washed brick of the café. Last month, DJ Cortes' smooth set seemed just as apt. Dubbed a "Vinyl & Chill" session, Cortes settled in a corner with his turntables and got to work. He started slow, cradling the sentimental energy Ipanema seems to curate, and proved that smooth and soulful wins the room. One of the first tracks spun was Sade's "Smooth Operator," followed by other R&B gems from the late '70s and early '80s, including Brenda Russell's, "In the Thick of it," and Bobby Caldwell's, "Love Won't Wait."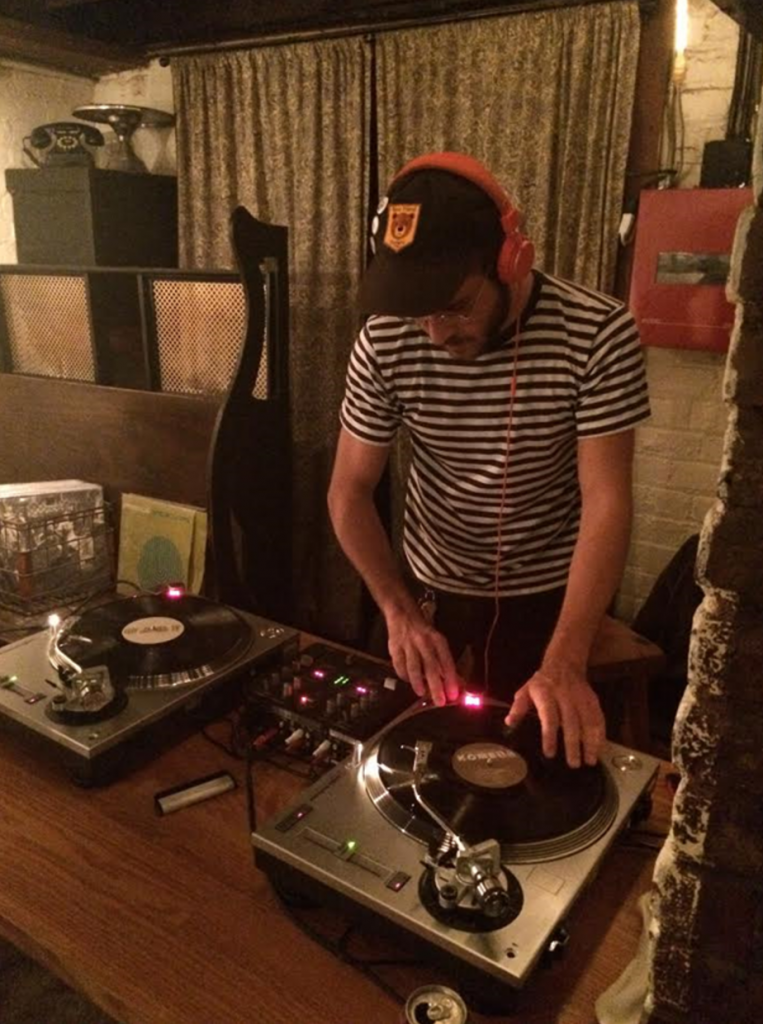 I sipped coffee as smooth jazz permeated the space, and watched as Cortes was greeted by a myriad of friends—a visual reinforcement of the languid, contented atmosphere. As the night wore on, the room began to buzz. Credit this to alcohol or increased body heat, but Cortes was ready to meet it. This transition was signaled (at least in my view) by the iconic pink roses from the seminal '80s dance record, "Power, Corruption, and Lies." With New Order, Cortes began improvising, shuffling dance beats into the smooth jazz and R&B. On this methodology, Cortes was confident. "If folks seem like they want to groove, which ended up being the case later in the night… there is space to get folks to boogie down to some Kashif and Melba Moore, or classics from Michael Jackson and Grace Jones," he said.

Nestled below a tattoo parlor on Grace St., Ipanema Café is, for many locals, more than simply a trendy spot with veg options. Ipanema is a safe
space. Cortes performed at the café for the first time last month, but is a regular customer.  "I enjoy the atmosphere that the patrons help create," he said. "It feels like a much safer and more inclusive space than any other establishment around Richmond." At a time when security seems to be in short supply, Ipanema serves as a sanctuary of art and inclusivity.
DJ Cortes will host another "Vinyl & Chill session" at Ipanema on December 15th.