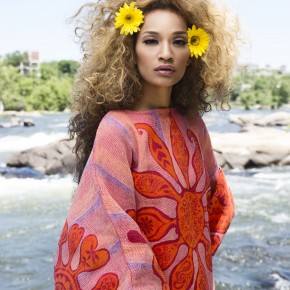 What do you get when you mix a hit television series, a talented singer/songwriter/guitarist, and a love of zodiac signs and people? The simple answer is Ameera Delandro. The local songstress was born and raised in Richmond and was a part of Christina Aguilera's team on Season 8 of the NBC series "The Voice." Both Delandro's music and personal style reveal a soulful, bohemian aesthetic. Contrasted with a fierce passion for her craft and drive to succeed (she is a Leo after all), Ameera Delandro has all the right elements to take the music world (and your iTunes account) by storm. Keep reading to see what INK found out about Delandro in our exclusive interview with the rising star:
---
INK Magazine : Do you have a specific strategy for songwriting? If so, can you explain it a little bit?
Ameera Delandro: I wouldn't say there is a specific strategy for each song. Most of my songs are written from real life experiences in the heat of the moment which determines the tone so what comes out is the element of surprise. For me there is a sense of authenticity and true emotion in this style of writing. However, there are other times where a cool rift will come from playing around with some chords or I will sing a melody and create guitar/piano parts behind it. It really depends on how I feel that day (haha).
I: Which statement is most accurate: your music inspires the way you live or the way you live inspires your music?
A: You can't go one without the other. I would definitely say my life influences my sound and inspires me to be Ameera but also music is one of the things that is most important to me and everyday I spend my time and energy devoted to my craft. So I would say this makes a huge impact on how I live out my life with music as one main focus.
I: If people only take one thing away from your music, what would you want it to be?
A: I want to give people hope through song and inspire them to be true to themselves. My motto is: "Pro Love & All Things Music"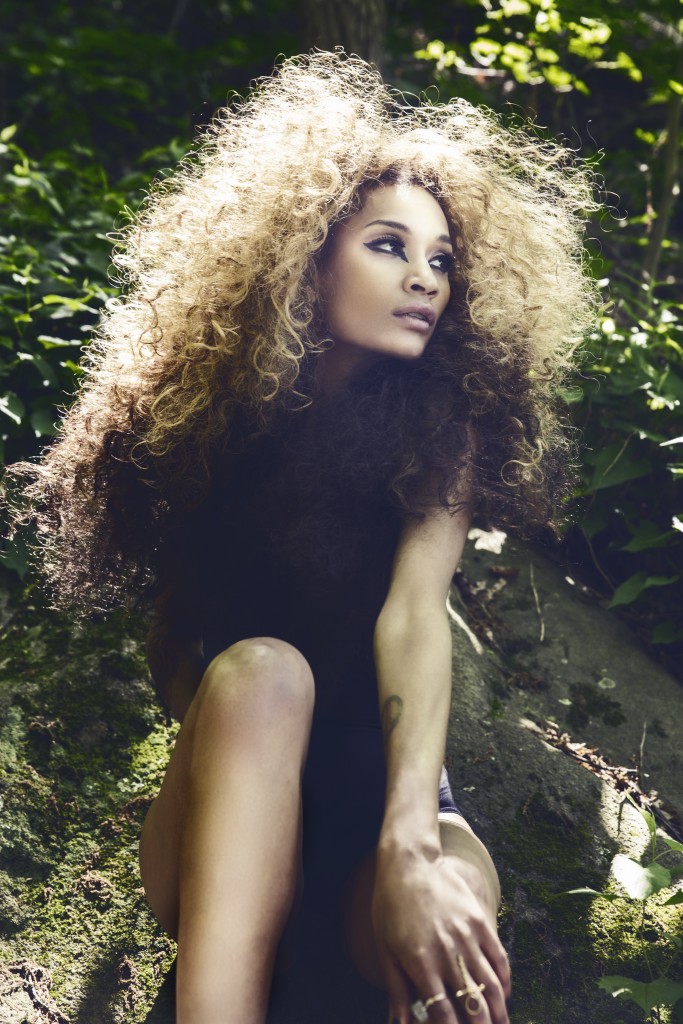 I: What are you most excited about right now?

A: Life is great! I am so excited to be fortunate enough to record my first ever independent album under Ameera Delandro. My EP Entitled: "Life on A String" is set to release hopefully this year. This album will embody who I am as an artist and as a person.
I: Who are your greatest musical influences?
A: Ella Fitzgerald hands down is one of the greatest singers that ever lived and has a major influence on my genre and sound. I studied Jazz in high school and many of the greats like Etta James, James Brown, Minnie Riperton, Duke Ellington, Sade, Mariah Carey, Lauryn Hill, Erykah Badu, Jhene Aiko, Lianne La Havas and Corinne Bailey Rae.
I: Do you have any rituals when you're working on your music?

A: I like to relax, candles are nice, some yoga. I think about my day, what I want to say and express. I process my emotions, grab my guitar and what ever comes out is the foundation of a new song or project. Lots of chill hippie vibes are involved. If I feel good then the music is good.
I: What was the biggest lesson you learned from appearing on "The Voice"?
A: I learned a great deal about the business side of music. Not only having talent but the necessary work ethic, drive and skill to be successful.
I: How would you describe your music to someone who has not heard it before?
A: I am a Folk/Soul Singer/Songwriter with elements of universal hip-hop and r&b. I play classical guitar on which most of my songs are written.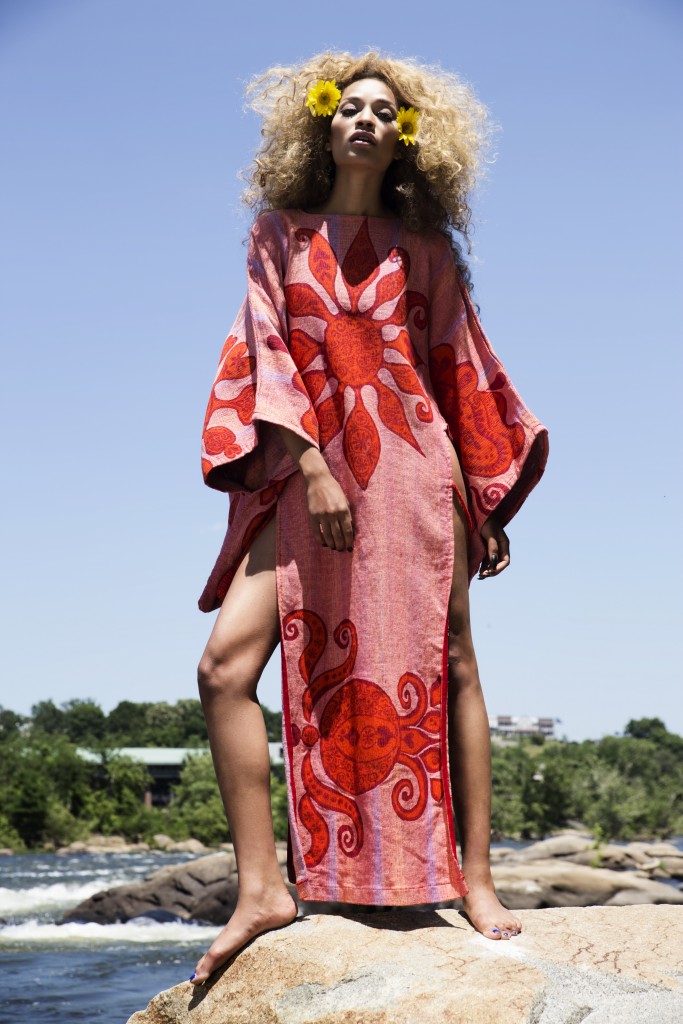 I: How has your music evolved throughout the past few years? Why has it evolved the way it has?
A: I went from being this amazing Jazz vocalist in high school to an amazing singer/songwriter. However, not always so great at guitar, writing and singing initially, over the years I have grown in these areas as a whole. The artistry behind raw talent has evolved through years of practice and dedication to skill. Branding this as a package is the ultimate evolution of Ameera Delandro the artist.
I: Where do you see yourself going next in your musical/creative journey?
A: The sky's the limit. I know my sound and brand will continue to grow and evolve as I continue to meet people and experience new things. I am excited to see how my musical journey will develop over the next few years. I see my dream coming true, sharing my music with the world and making a living from it. I want to be on tour traveling and selling out shows, working on more projects and with producers.
I: Do you have any advice for young musicians out there who may be afraid to pursue their endeavors in music?
A: "Fear is an Illusion, Not Truth". Never give up a passion, never give up because a breakthrough could be right  around the corner. You have to ask yourself "What do I want to spend my time doing for the rest of my life?" Continue to practice and develop your craft and always stay true to yourself! There are a lot of talented people but what separates talent from success is hard work.
Enjoy the exclusive behind the scene video with Ameera Delandro!
 Make sure you follow Ameera Delandro as she makes her dreams into hear reality
---
Writers : Britnie Dates + Kelly Reyes
Photographer : Josh Maclin
Photo Assistant : Virginia Stroh
Makeup: Katie Williams
Nails: Keta with A Dezinerz Edge Nails
Hair: Tonya Nichole
Creative Director/Wardrobe: Aaron Ni'jai 
Creative Director/Wardrobe: Hana Attia of Soul.eil
Retouching: Josh + Aaron