At the heart of the Museum District in Richmond, VA, lies Constant Practice, a fashion archival group with a heavy emphasis on retro-futuristic utilitarian garments and accessories.
Situated on the third floor of a historic building turned art gallery and workplace, the small group maintains their collection in a peculiar colonial-style room, complete with a gutted-out restroom. In this eclectic setting, they prep and photograph their exclusive garments to be shown online to over 200,000 of their loyal followers.
Recently, INK magazine sat down with one of their head curators, Jonah Fuller, to talk about their curation process, the ethos surrounding Constant Practice and some of the garments they carry.
Sitting across the table from Jonah, I was enveloped by the array of garments surrounding us. Each piece predating my existence and possibly more valuable than anything I own in my closet. Despite that, however, it was a surprisingly calming environment. As the recorders turned on and we both got situated, I asked, "How would you like to introduce Constant Practice?"
Jonah: Constant Practice is a curated, vintage menswear clothing store that is operated online through our social media channels. Our owner, Zeke Henny, started the brand roughly in 2016, and since then, it has been a personal exploration of him to specific menswear designers. For that reason, it has changed over time as well. It's been an evolving process of curation and opinion. That's basically what it is, a curated opinion.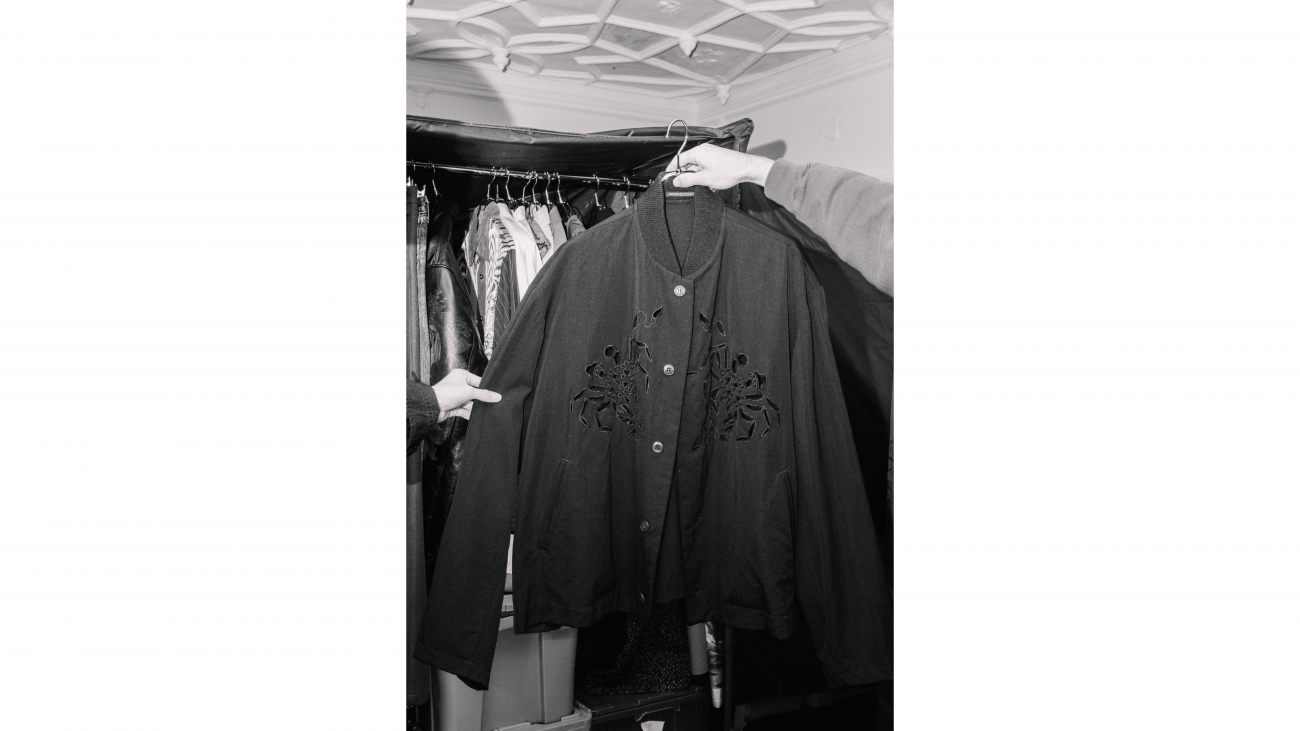 Colin: What was your biggest inspiration for starting this archive?
Jonah It was this Japanese vintage store, as well as this store based out of New York, that sells brands like vintage Oakley, Takahiro Miyashita, as well as other under-the-radar Japanese brands.
Colin: How did your interest in fashion begin?
Jonah: So, I'm actually an alumnus of Virginia Commonwealth University's fashion merchandising department. But back when I was in high school, I was primarily interested in vintage and second-hand clothing. After that, I became more invested in the culture and the fashion industry. I started following designers, particularly in the streetwear space, and slowly, I started developing more curiosity. I think that's key, especially if you're doing this. Having a curiosity for products and design in general. We're curious; we're looking for new things. We're always interested in something new that we like.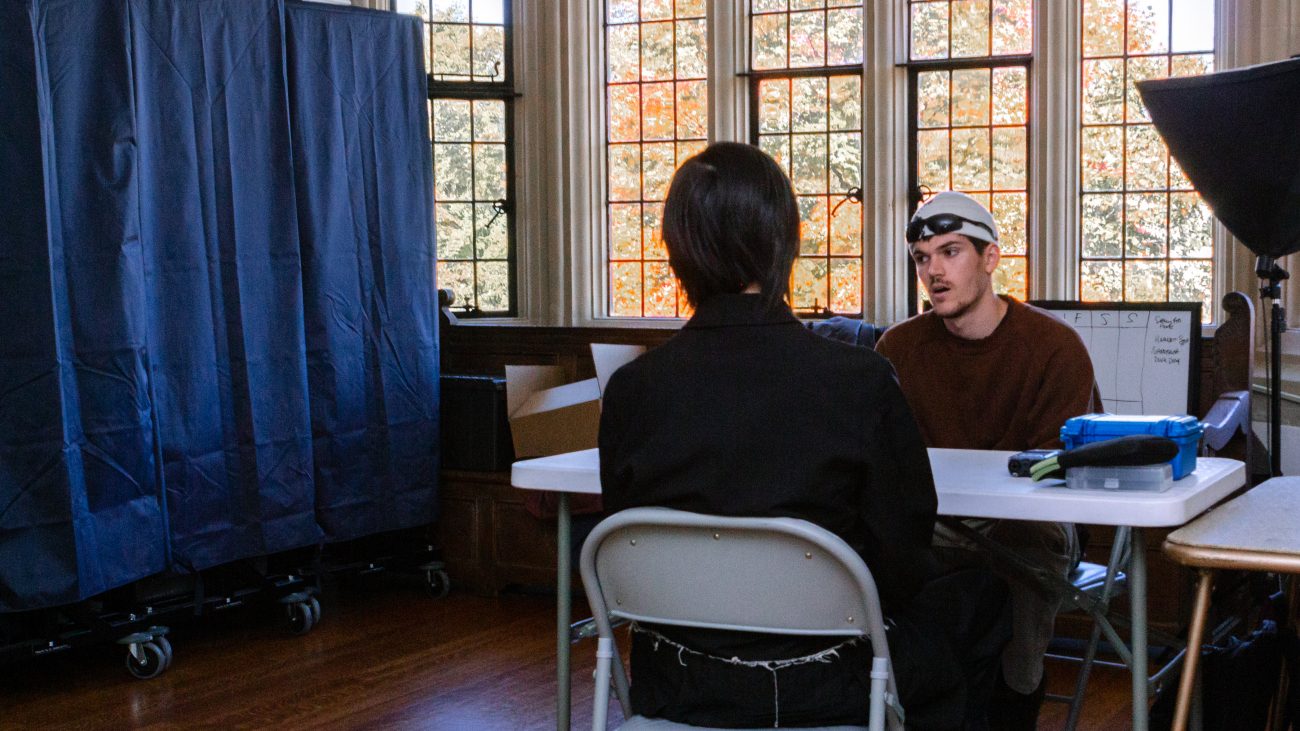 Colin: I see that you carry a lot of subversive and experimental outwear pieces. Was it always your intention to develop your aesthetic around garments like these?
Jonah: The aesthetic has definitely evolved. Originally the store consisted of very rare and slightly more expensive Japanese designers such as Yohji [Yamamoto], which was really sought after back then. But the aesthetic now mostly revolves around menswear for its form and function. I think for that reason, we get a lot of inspiration from classic military garments such as bombers and menswear staples. We like the sort of references to the past as well as references to the future. Like, making something old feel new again. With exceptions here and there, a lot of what we have is classics that are updated and feel entirely different. But the bones are still a classic garment.
Through touring their collection, there is a clear direction toward experimental brands that bear a resemblance to past military garments. One such brand is Katherine Hamnett, who popularized "fashion-conscious" pieces influenced by the utilitarian nature of old military jackets during the '80s. A particular piece that caught my eye was Hamnett's padded cargo bomber which had a unique pocket system and cropped look. Jonah and I came to a consensus on the intention of design during that time, agreeing that the late '80s and '90s were the pinnacle of experimentation in terms of design. But what of the level of detail in the current millennium? He states, "everything is just faster, and because of that, every step has been reduced slightly to be more efficient. This is good for profitability, publicity, and public interest, but in the long run, it prevents real development and digestion of the work. Things are moving so quickly, and what many people see are just on the screen, and because of that, functionality and fabrication are becoming less important for the bottom line," which is a welcoming take in an age where fashion has become more profit driven and less about crafting meaningful products.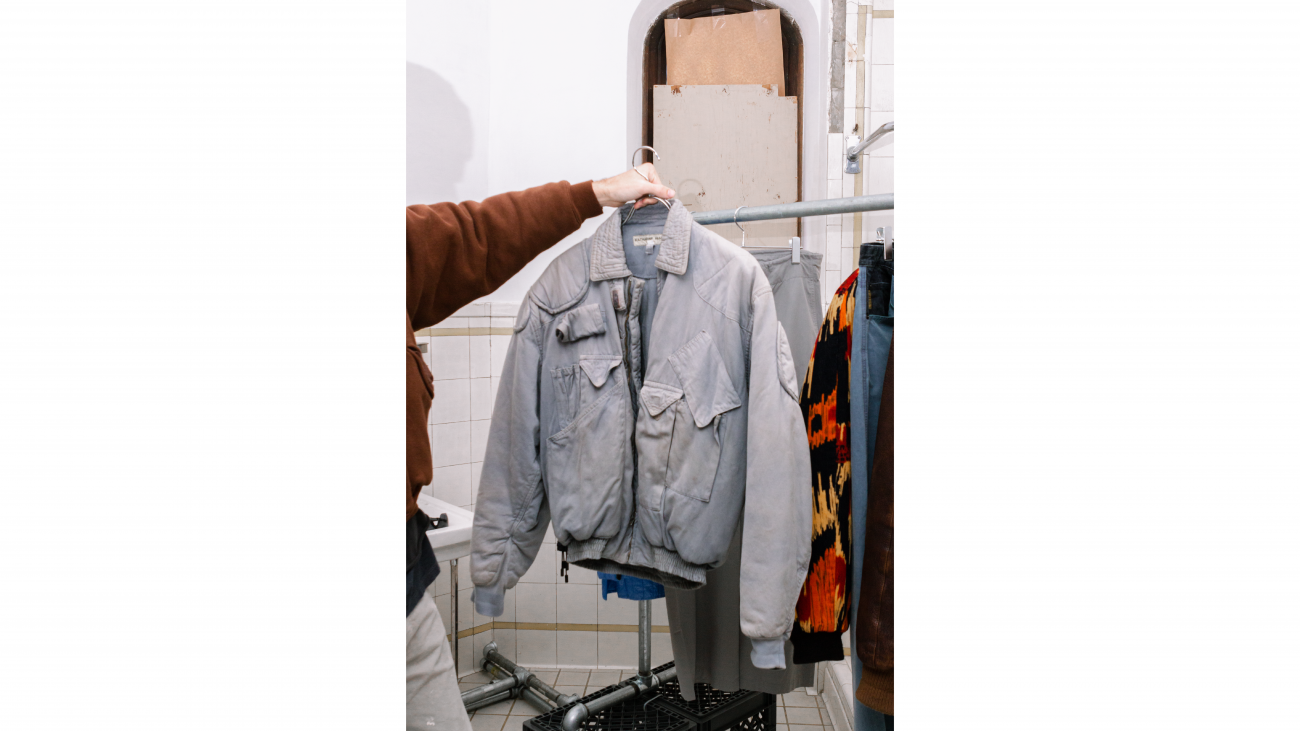 Colin: A lot of consumers now are becoming more aware of greenwashing in the industry, and they aren't falling for it anymore. How can fashion truly be sustainable when the industry itself aims to produce for profits? What are your thoughts on that?
Jonah: Something Zeke and I say is that if you are a brand that genuinely cares about the environment, you wouldn't be producing clothes at all. But that's not to say that what we do doesn't have repercussions, either. Nothing is perfect, but comparatively, what we do is much more sustainable.
Colin: What other avenues do you believe that consumers can take beyond shopping secondhand?
Colin: Do you believe the move towards sustainability in fashion will allow people to appreciate the story, construction, and methods of the creation of garments more?
We've had a lot of clothes go through our hands, and we have tried a lot through the nature of what we do, and we have found things that are just the best iteration of a pant or a sweater, and then that's what we wear all the time. It's sort of like the uniform idea, but we are very happy with finding something that we really love and being set on it. We don't feel the need to dress entirely differently every day.
Jonah: I think it's to appreciate what you have already. The larger problem is that we have a consumerism issue. It's a lifestyle of updating and shopping for new things. Whether you're the first consumer buying new clothing, or whether it's secondhand, there's this idea of new. I like shopping, and I like getting new things as well, but I think there is something very valuable in living with what you have—living in the clothing. Letting it be a part of you for a while is probably the best thing you could do for the environment.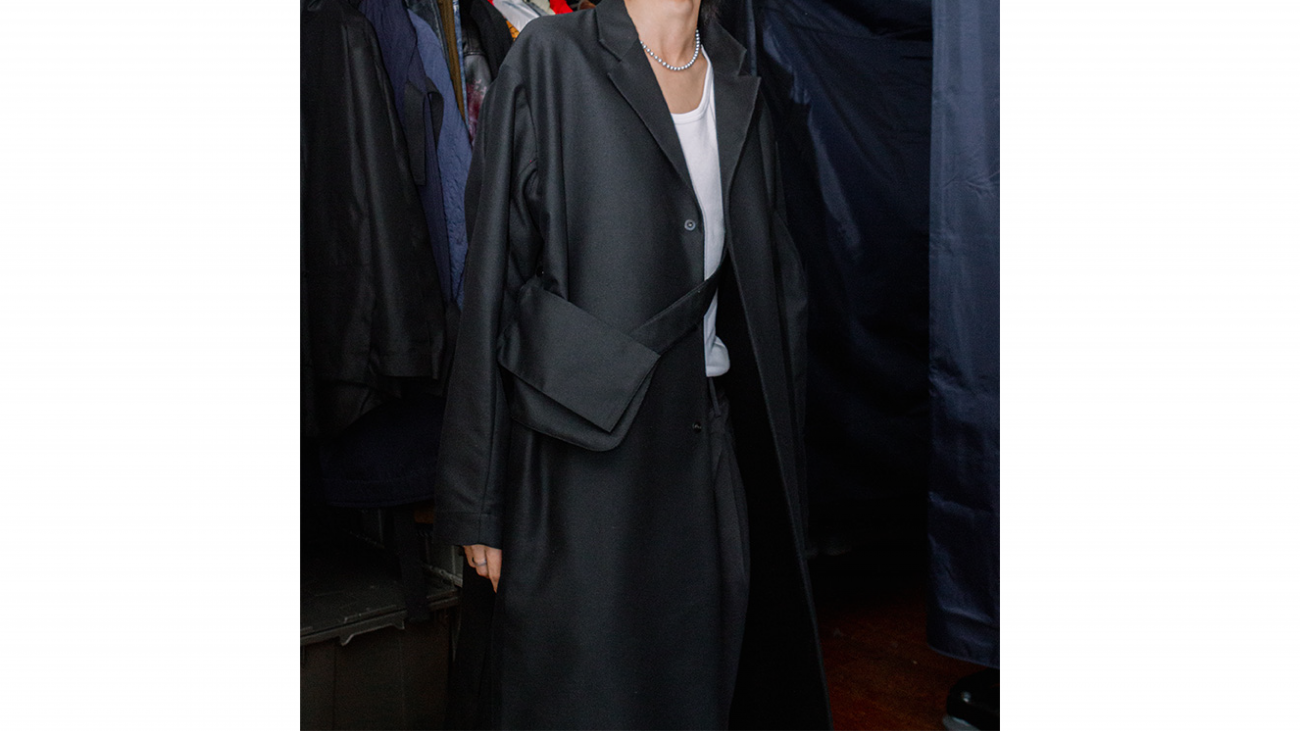 Colin: Do you think that idea of creating a set uniform can translate over to designers as well?
Jonah: It depends on the person. We are very happy in terms of our own wardrobe, but we don't expect everyone to think like us. Searching for the perfect thing and then wearing it all the time that's what our store is an extension of. It's an exploration of some of the best products that we think are on the market. Whether they were made in 2010 or the 1980s, it's an exploration of that, and we're trying to offer what we think is the best. We're trying to provide people with their grails, basically.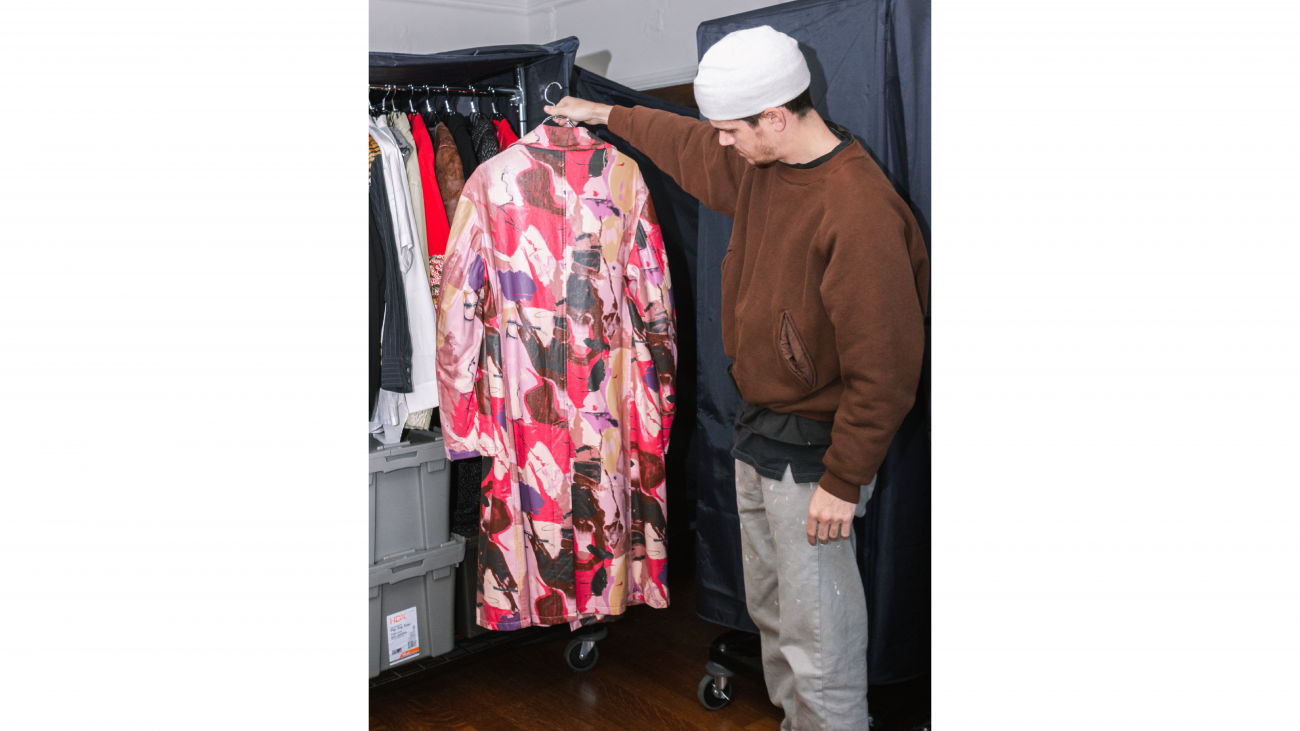 Alongside the futuristic utilitarian garments, Jonah also shared with me a selection of the more avant garde fashion labels, such as Khangyuk, Comme des Garcons, Craig Green, and Takahiro Miyashita- amongst an assortment of other favorited labels. What really struck me, was although most of these brands don't have a shared history, it can be said that they all have a commonality between them. You can see through the careful curation that each designer's ethos and stories are told cohesively without the explicit of what brings them together.
Colin: Can you attribute your growth to anything in particular? Do you believe it's due to how strong your core philosophy is about only curating the pinnacle of what fashion design should be?
Jonah: Definitely. It's the opinion and the practice at the end of the day that sets us apart. It's not an opinion based on seeing collections on Vogue Runway; it's an opinion based on seeing a bunch of clothes in hand, trying them on, wearing them, and mixing them up. And that's where the opinion has developed, and I think that's why our opinion is something people appreciate. We keep it pretty fresh because we're curious and know there's more out there to see.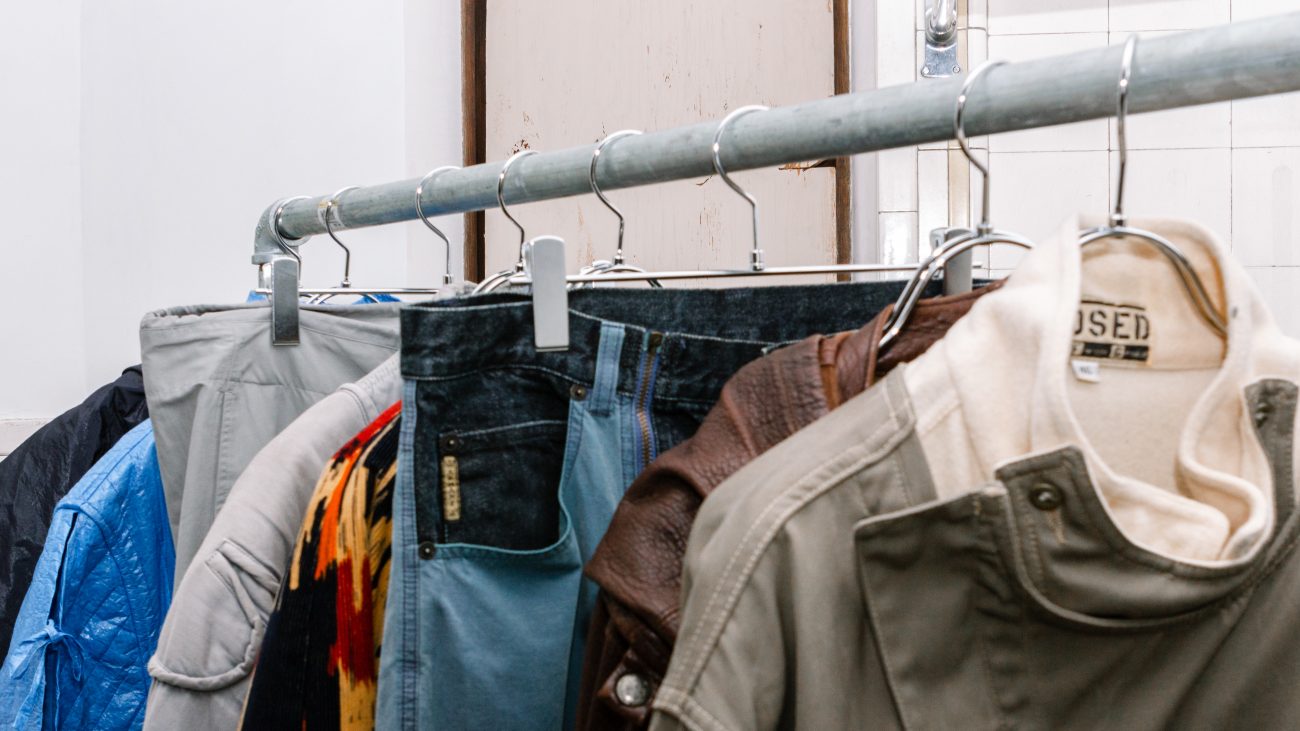 When asked about Constant Practice's exponential growth this past year, Jonah expounded on how their unique opinion on fashion and their relentless search for rare articles of clothing has found them a supportive audience that awaits their next post. When asked about how they were able to procure their archive, Jonah couldn't provide too much information other than that it is an extensive and lengthy research process.
Colin: We've spoken earlier about how Constant Practice is influenced by the past, leaning into the future. What channels have kept you guys informed of your decisions about buying and managing all of your products?
Jonah: It's everything. It's magazines, it's other accounts on Instagram, it's other stores, but the most informative is seeing things in hand. Because stores and other accounts will show a jacket; for example, it might look good from what you see on your phone or computer or what you see on the runway, but we don't know until we see it ourselves in person.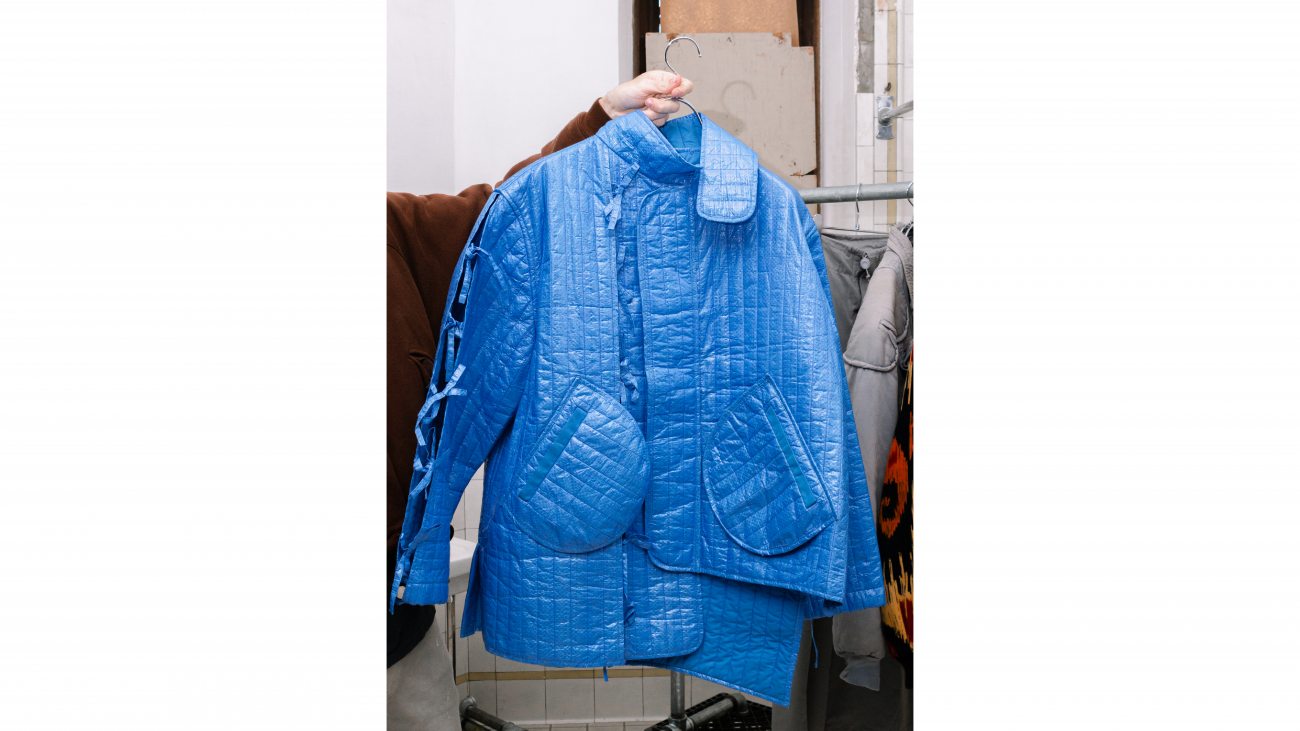 Colin: Talking about your Instagram page, it looks like you guys have a lot of fun presenting yourselves along with your clothes. Was that always intentional for you guys, or did it just happen naturally?
Jonah: Our Instagram account has always been very nonchalant, and we never took ourselves too seriously. Really, our Instagram is a reflection of us sort of entertaining ourselves through the grunt work of it. We do think we do good work, but we don't regard ourselves as higher than others. We're not special, we're just regular guys, and this is our interest, and we really love what we do. I think that really shines through.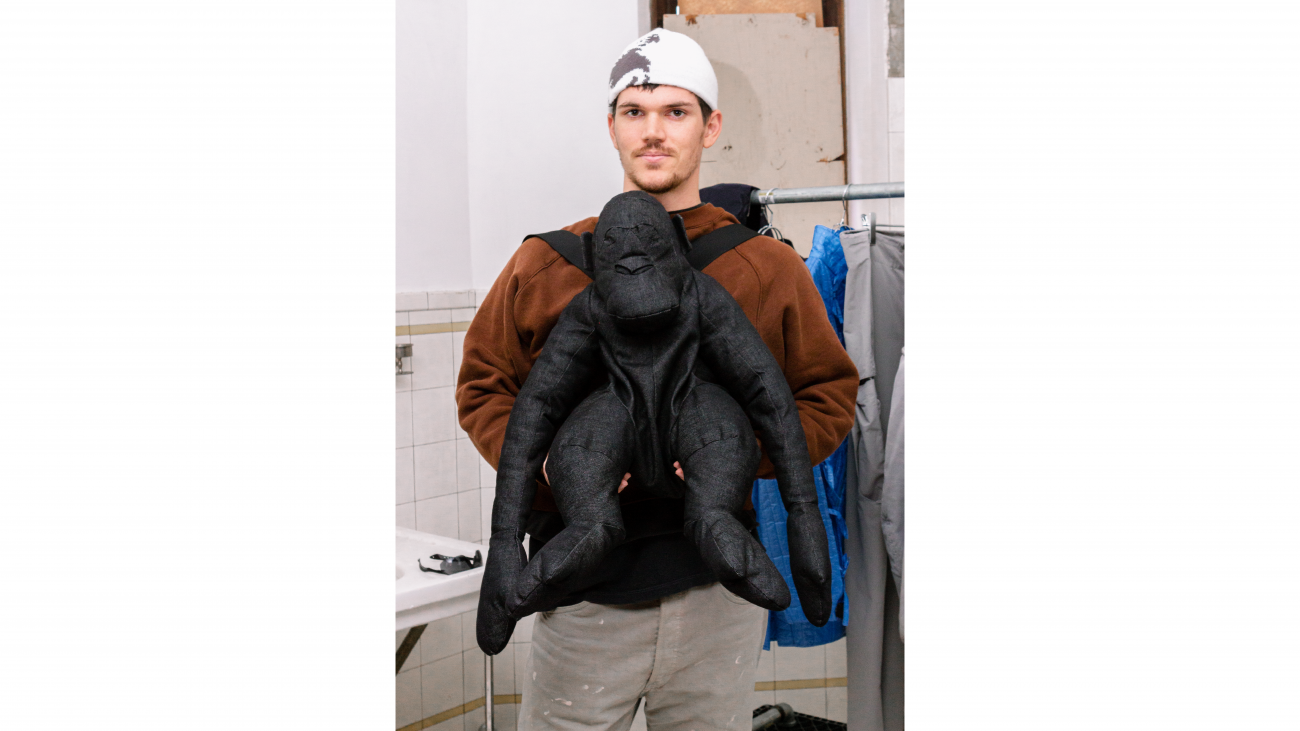 Colin: Is there a reason to continue running the archive space in Richond?
Jonah: Richmond is great because it has a wonderful culture and diversity. And it's definitely affordable to live here in a city. And with the internet, you can do anything everywhere now. Many people ask us why we choose not to be in New York; it doesn't really matter if you're in New York anymore. And there are just really great people here. We really love Richmond, and there are really great talented people here that are doing great stuff as well.
Colin: What can we expect from Constant Practice moving forward?
Jonah: More heat. More clothes and outfits. We're delving into some new markets—more of the same but different. We're always bringing in new and old designers and constantly keeping it at.
—
Photographer: Cecilia Nguyen