"We hang together, we party together and we all love each other."
Where there's string lights, sangria and a soulful bassline, there's "OffKey," a Richmond-based bundle of bodacious creators that can remind us of what makes music so incredible.
Before a stellar show at the Brambly Park venue in Richmond last October, OffKey founders Rob Jae, Timothy Maverick, D.kno and multiple other members of the group shared with INK their advice and aspirations.
What is OffKey?
Rob Jae: "'OffKey' is an entertainment company of young artists that have the same drive, dreams and aspirations. We were friends before the music. We just love to get together and do what we do."
Timothy Maverick: "We're a creative outlet. We just wanted a space where multiple artistic individuals could come together and really express themselves in a sense that can be difficult to understand on their own.
There's power in numbers. We really wanted to embody that with a group that's willing to empower each other in the art. Especially in the Richmond music scene, it's really hard to make an image for yourself if you're alone, trying to start something big from the ground up. That's where the power in numbers comes in. There might be a certain talent that you're not too keen on, but someone else is. If you have a project on your mind, that extra power can bring it to life."
What do you all do creatively?
Rob Jae: "I'm an artist, a songwriter, rapper, dancer and all of the above. I make a lot of logos too."
Timothy Maverick: "I'm a drummer, but I actually do music on my own as well, rapping a little bit, singing a little bit. I make a lot of the flyers for the group, so some graphic design, photo and video editing, stuff like that."
D.kno: "I rap. Sometimes I sing the tiniest bit, but I mainly rap. I've also got a clothing brand on the way." 

Rah$oul: "I rap. I've got an interest in modeling as well, though I tried to model one time and didn't go too well [chuckles]. I've got a brand as well. It's called 'L.I.F.E,' Timothy made the logo so shout out to him."
Chyna Monay: "I'm heavily involved with the term 'writer,' but I do a lot of singing and performing. I also model outside of 'OffKey.'"
Nathan Fussell: "I'll play bass or guitar when Rinatt isn't here, or I'll play a saxophone part on a song. I just play whatever instrument is needed at the end of the day. Tim and I make a lot of instrumentals."
Grayland: "I do everything but play an instrument or perform. I like to be in the back. I could do your videos and all your digital content, I got you."

Allen Macuno: "I just play the keys."
Rinatt Montoya: "I just play guitar."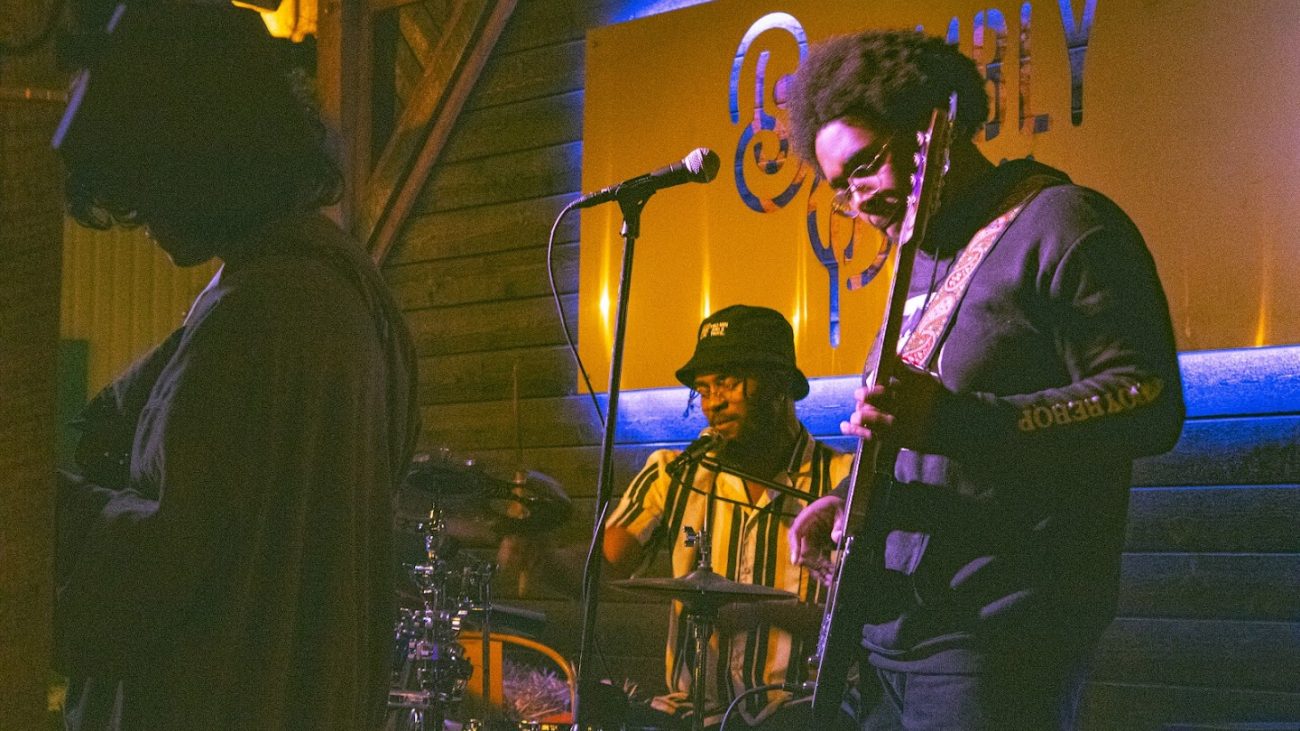 How did OffKey start?
D.kno: "'OffKey' really started with me and my brothers Rob Jae and Timothy Maverick. Then Rah$oul came in and we started branching off like that, bringing in more friends with individual talents. They were messing with our vibe and saw what we were capable of as a unit."
How would you describe yourself?

OffKey:
Do you all have the same taste in music? 
Grayland:
Timothy Maverick: "The big beauty in it is that there's so many different energies and creative spirits in this group. We can overlook our differences and come together to make a bigger image."
What's your creative process?
Rob Jae: "Breaking the tension is important. A lot of bands aren't even really friends, it's all just business to them. We'll probably just crack jokes for like a good 30-45 minutes cracking jokes and eventually it'll turn into a song."

Chyna Monay: "It's a lot of listening and messing around. We'll be in the studio playing off of someone's idea and coming up with skits all the time.
When it comes to writing, it's a lot of being up in the middle of the night and sending really weird voice messages until I figure out, 'this is the thing that fits here,' just putting pieces together. For example, if there's gonna be piano or a guitar part, I'm often humming it out because I don't actually play any instruments. Being with these guys is definitely a safe haven for me."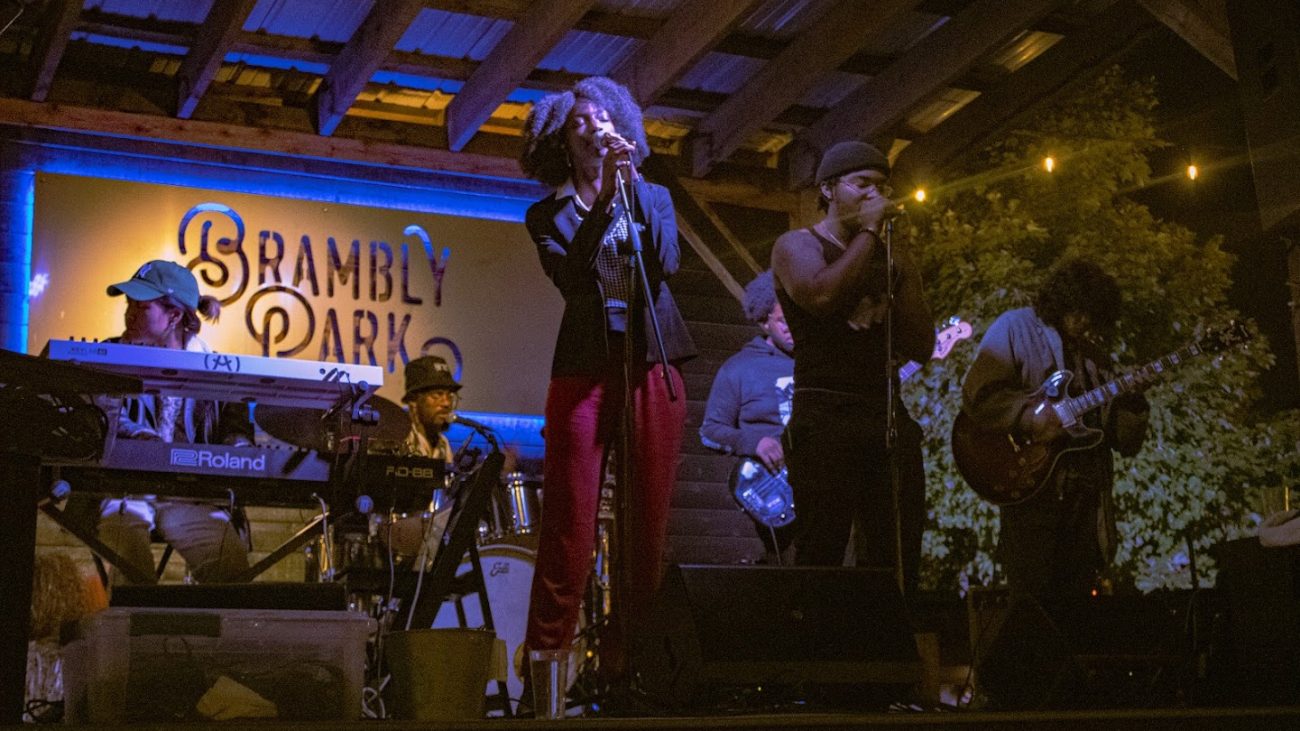 What inspires you?

Rob Jae: "We all inspire each other. We're all in the same group chat together and we send inspirational quotes to pump each other up and stuff. Besides music, we're all family. We hang together, we party together and we all love each other."
Who would you like to collaborate with?

Grayland & Chyna Monay:
Rob Jae: "I know we're talking mad stuff right now, but this is what we're dreaming of. Anything on our minds right now, we're actually going to make it real. This is something that we envisioned, we cried about and felt in our hearts."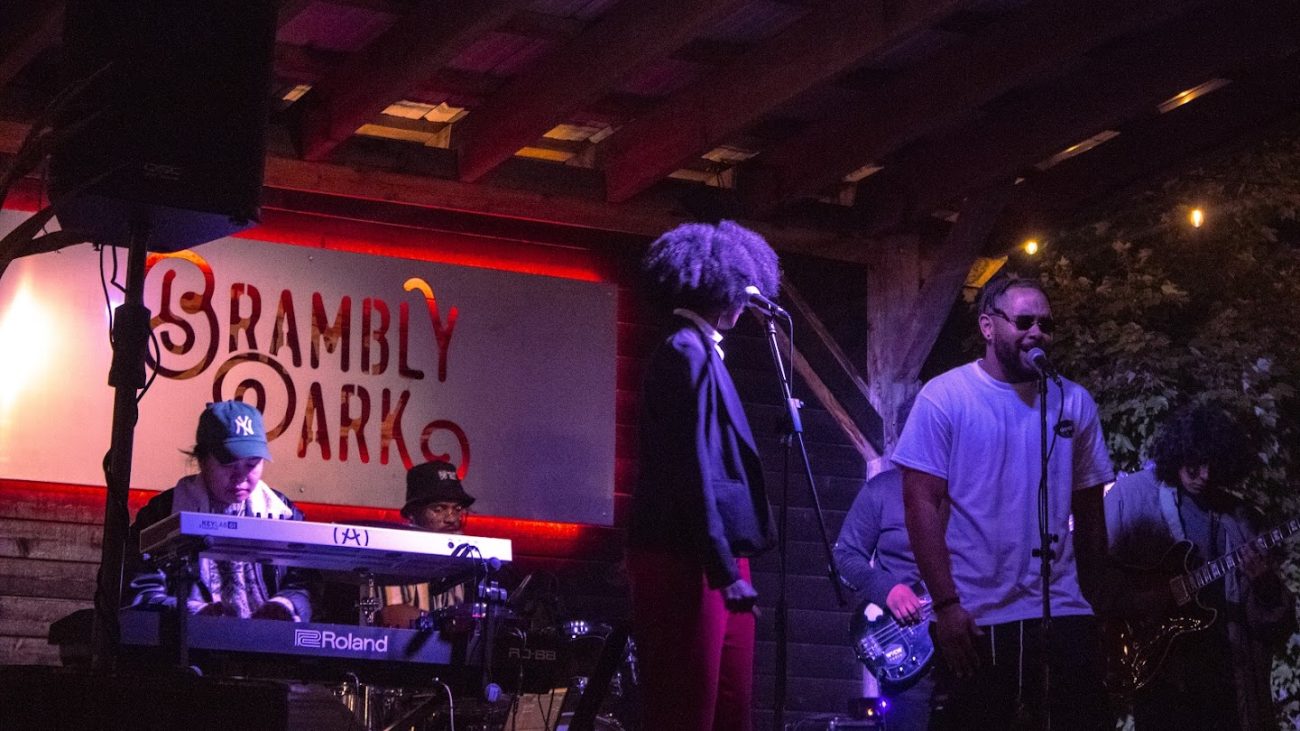 What do you love about music?
Rah$oul: "The feeling that you can just express yourself in any way you want."
Timothy Maverick: "Sounds and instruments can convey more than words can, in a sense."
Grayland: "I love the world building people have in their music. The instruments, the vocals, it's how they build their own little world!"
Rah$oul: "I love that. Music also brings a lot of people together."
Chyna Monay: "Where music is good, people are gonna come and start a conversation. You can make something really big just from singing a song and I really enjoy that."
What's your goal in music?
D.kno: "To make a difference, to make music more fun instead of it just being a job. You know what I mean? It's like everyone is just trying to show off their talent without feeling like they have to sound a certain way, because a lot of people right now sound the same. We're just trying to bring some more fun and individuality with our stuff."
Timothy Maverick: "We don't want to be known as a rap group or a rock group, we just want to be known as a community and a family. We want to bring different aspects to art in general, be it music, videography, photography, modeling, acting… We just want to make sure that each individual person in this group's dreams come true. Again, power in numbers."
What is your advice to people that want to do what you do?
Chyna Monay: "Stop looking at what everybody else is doing! Make sure to practice patience with yourself. Don't be out here trying to push out whatever because you need content ready, no. Spend that time cultivating because once your art is released, that's time you can't get back."
Allen Macuno: "If you want to do something, the best time to do it is now." 
D.kno: "My younger brother Timmy used to always tell me, 'Every day, try to do something that goes towards your dreams.' Even if it's just making a beat, making a new sound, write it down. Don't forget it. It adds to your legacy."
Rob Jae: "I'm going to say this real explicitly. Do whatever the fuck you want to do. Regardless of what everyone else says, regardless of how they feel, this is your life. Do whatever you want to fucking do bro."
The ethereal music video for OffKey's latest single "PEACEOFMIND" can be found on YouTube, and their other happenings on their Linktree.
—
Photography: Claudia Andrade (@Claudiosalbum)