Written by Allison Oberlin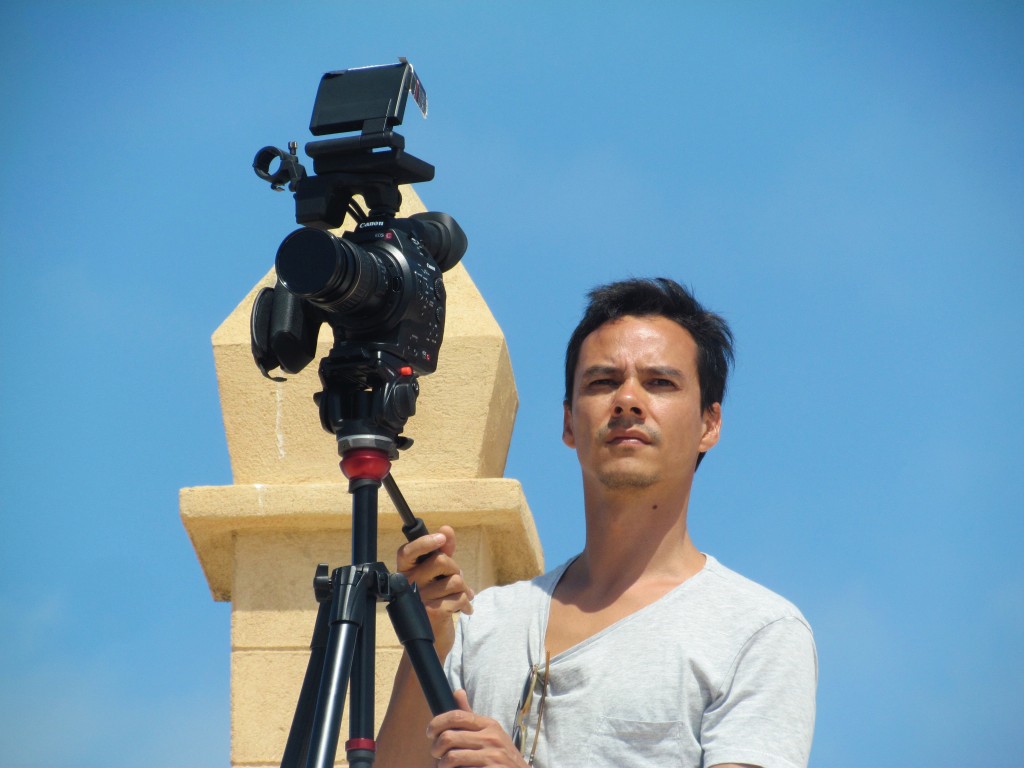 The world of haute couture fashion appears exclusive, mysterious and to many consumers elitist. Haute couture is the non-commercial side of fashion that is more theatrical and meant to create a spectacle. It also stays true to the origins of fashion before machines had been invented and people sewed by hand.
One way to break through stereotypes about the couture industry is to inform the public in the best way possible. Today, that way is through film. In 2008 a documentary Valentino: The Last Emperor gave the world an inside look into the life or the legendary fashion designer, Valentino and his aesthetic and perspectives on fashion.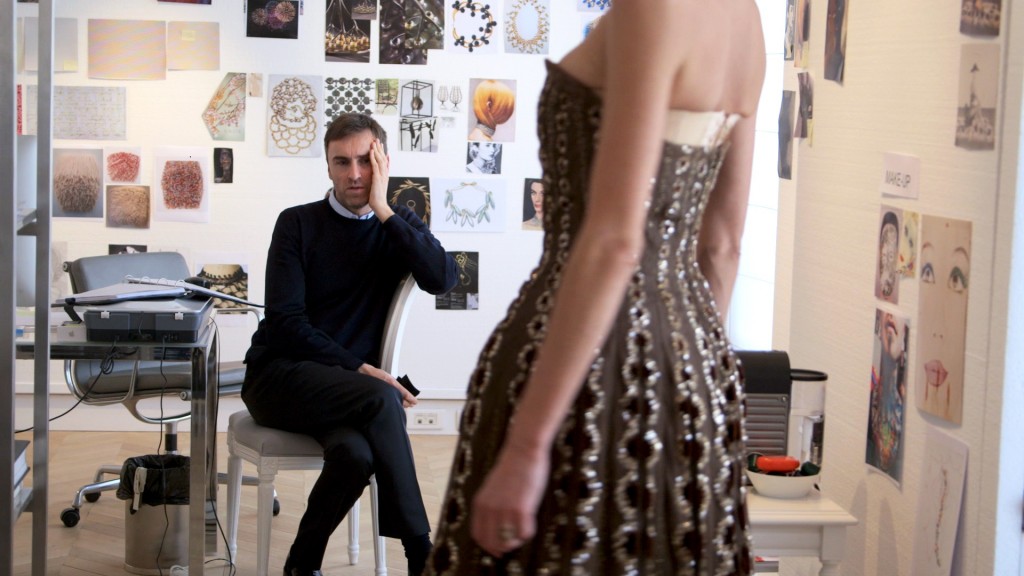 Now a new film has followed a different fashion label, the House of Dior to focus on a very new designer, the creative director for Dior, Raf Simons. Dior and I focuses on the Belgian designer as he begins with this position in the couture house in April 2012. One employee states that, "Raf wasn't the obvious candidate. People said, 'Oh he's a minimalist' " meaning that his understated vision was the antithesis of Dior's aesthetic.
The film follows Simons through the making of his first haute couture show with the fashion house for Autumn/Winter 2012/2013. This was a large undertaking for any designer, most shows take months of planning and he planned it within eight weeks. He also had to work with a new team, a new brand and design for couture which he said was a different concept for him. From the beginning of the movie the odds appear to be against him. However, we have all seen the show, posted by New York Fashion Week, which appeared to have gone on without a hitch. In many ways he stayed true to Dior's full silhouette that the couturier made iconic in 1947; however he also adds modern looks that appear either painted or dyed into patterns on the fabric. The overall effect stayed true to the house and still incorporated modern concepts.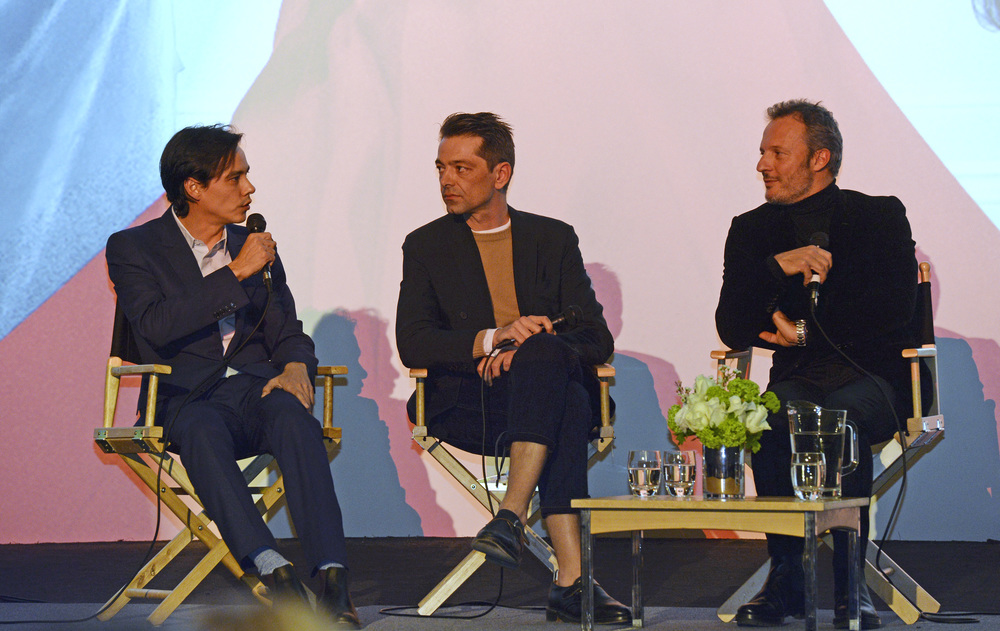 The movie shows a realistic perspective of fashion, one that people never get to see. It is despite the glamorous advertisements in magazines and the grandeur of the event itself, creating such wonderful works of art is stressful. No matter how many months (or in this case weeks) of planning that goes into a collection many unexpected problems occur. The designer may decide to spray paint a blazer a different color, an elevator might get stuck at the worst time possible, but the team must keep the end goal in sight. Such an event is only successful with a great leader and a supportive as well as talented team. You can watch the trailer here and see the exclusive look at the house at a city near you.
You can watch the trailer here
Photos from:  http://www.diorandimovie.com/gallery/