Writing and photography by: Jess Som
The Driver Era knows how to dazzle the crowd with their electrifying energy.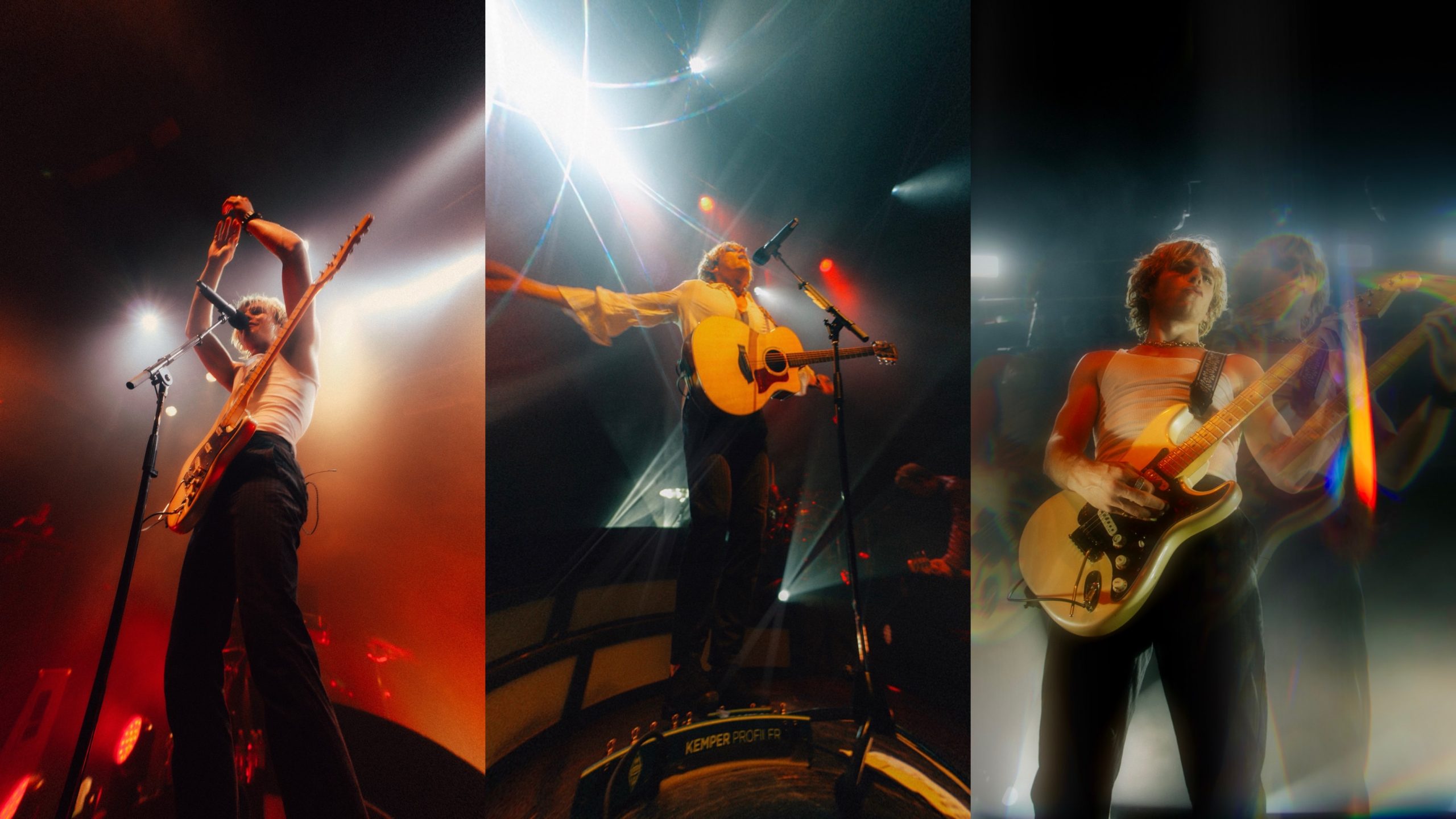 The Driver Era, genre–fluid, band leaves the night *feeling confident* on their 12th day of tour at The NorVA. Their fifth time being back at this venue and they are as energetically inspiring as ever.
Formerly R5, once a family group, Ross and Rocky Lynch shifted into a more versatile duo under the name The Driver Era in 2018. When it comes to these two brothers they are all about having fun with everything they do–this energy naturally extends into their music and their ability to move a room. But it wouldn't be complete without their two older and equally talented siblings-Rydel Funk on the keys and Riker Lynch on bass.
The lights dimmed momentarily, then Ross and Rocky were brightly lit in yellow, the crowd went wild and were instantly swept off their feet with Take Me Away, a more gentle and sultry track off of their latest album Girlfriend. From Heaven Angel with a more spunky feel, to a soft discolike sound with When You Need a Man, to an alluring giveuwhatuwant and Flashdrive with a retro edge–mixed with their infectious zest, it filled everyone with a palpable Afterglow. Their setlist had the audience dancing in both nostalgia and the present. They are innate in cultivating a space for the perfect–carefree-living in the moment kind of time. That, of course, is what music allows people to do; get lost in the melodies and have the story take you to a different time and place. But what is special about The Driver Era, is the connection they have with their fans and to each other. They unapologetically embrace who they are and inspire people who listen to their music to do the same. Which is why support from openers Moontower and The Wrecks aligned so well, as they uniquely channeled an all around radiance on stage.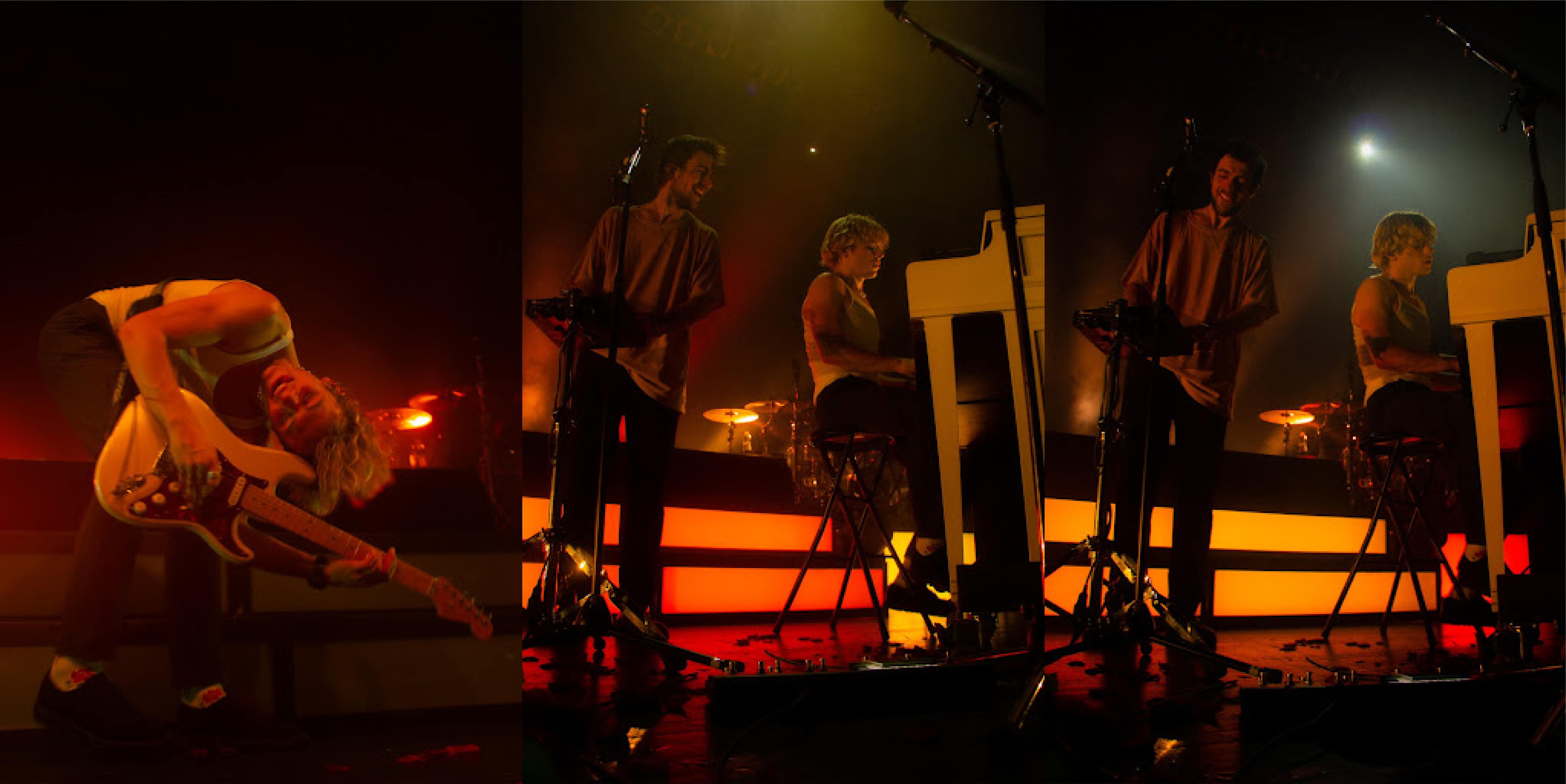 Since TDE's first album titled X, they stayed true to their dynamic range of styles and with their newest, there's a vibrant vibe that flows through each song–it feels both cohesive and distinct. Creating and producing Girlfriend in their LA-based home studio they allowed themselves to freely experiment with different musical elements, which is a reflection of their artistry and personality–multifaceted and bold. Tapping into their desire to be unconstrained by any rules or boundaries, the first to last track of the album is a collection of their experiences beautifully crafted into songs with hot riffs, exuberant synths and pleasing baselines. Hearing it live was illuminating, easily confirmed by the crowd screaming at every tempo switch or because of Ross's undeniably smooth moves. Their stage presence is unmatched. They keep it real and authentic, and that's why people are so drawn to them when they're performing and not. They have a clear sense of wanting to have a good time, and know how to set an ambiance for it because they want you to feel it too. The night was a big dance party.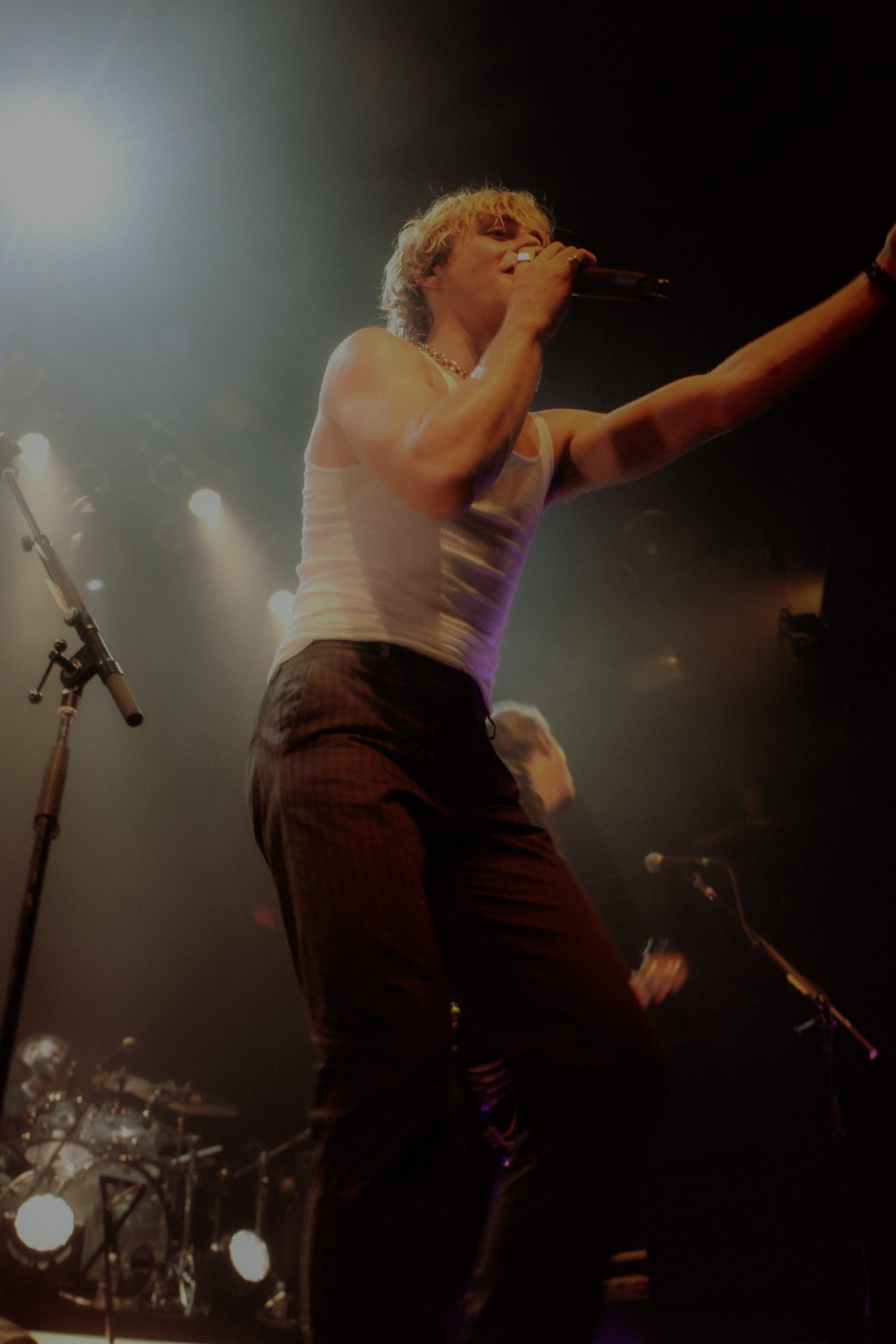 The inevitable part of life is growing up. As they navigate their lives in their mid-20s, they embody a youth that lasts Forever Always—curious, innocent, ready to take on the world. On that night I felt it too. It was a heartwarming feeling, one that I'll remember when I need to feel comfort. Whether you're trying to look forwards or take a dive into retrospect, you can find something that resonates in a verse of theirs.
Bounded by no limitations, they continue to expand their artistic capabilities and evolve with this new era of theirs and it's exciting to have a simply uplifting soundtrack to listen to.
Thank you to The Driver Era for a thrilling night.
Stream Girlfriend!