Written by: Daniela Osuna
Since her role as Maddy Perez in Europhia, the media can't get enough of Alexa Demie. From a young age she has been involved in the arts of fashion, acting, and music. In high school, Demie took inspiration from her culture and living in Los Angeles to start her own sunglasses line. She then continued to pursue design, custom making an outfit for Nicki Minaj's music video at the beginning of her career. After dabbling in music and dropping two singles, she decided to continue on the path of fashion design, enrolling in an art school in New York. All the while, she continued to audition for small parts in different independent movies until she landed a part in Jonah Hill's much anticipated film Mid '90s.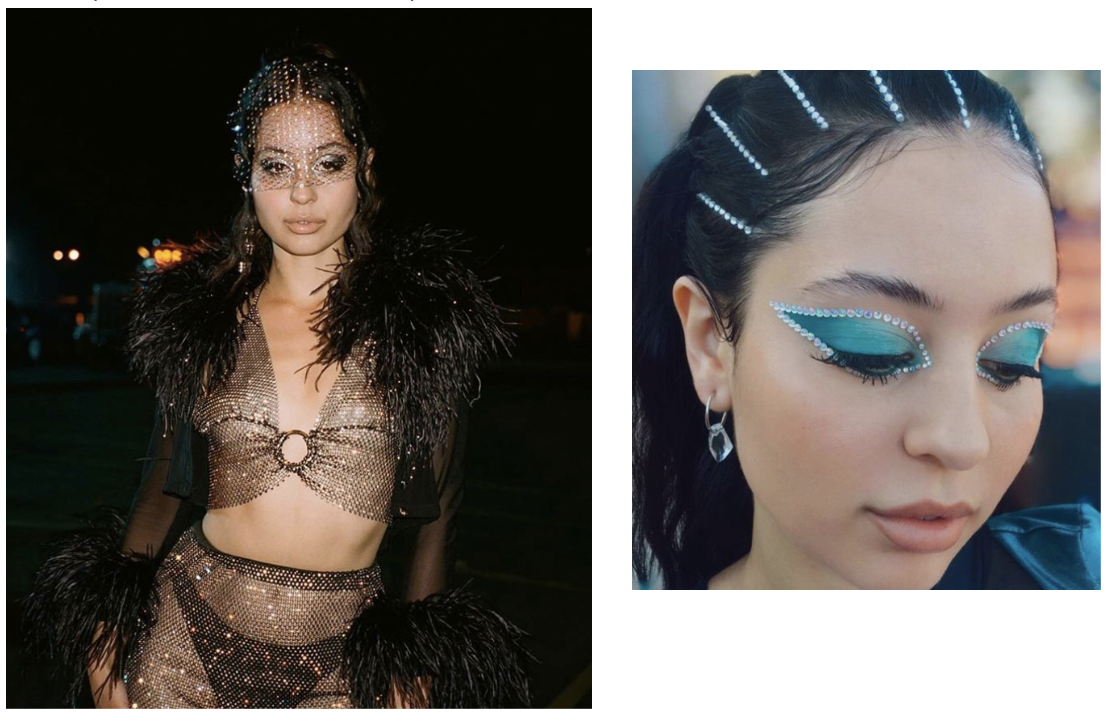 The style in Euphoria quickly became everyone's obsession, making it hard to scroll through Twitter or Instagram and not see rhinestone makeup or an early 2000s look. Demie was a major part in coming up with mood boards to help embody what Maddy's style was going to be in the show. She was able to show off her own personal style through the bold ensembles Maddy wore, as well as extravagant makeup looks.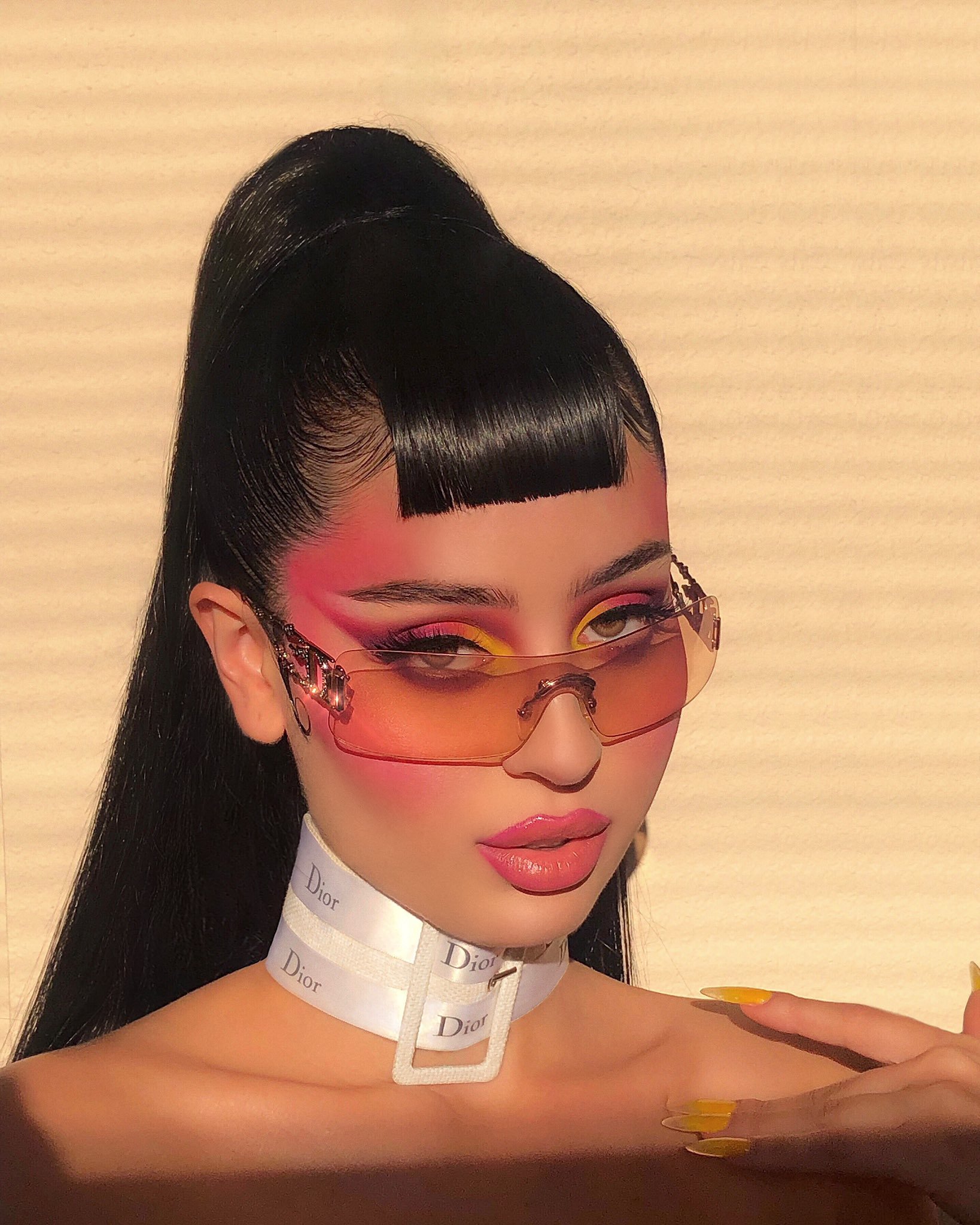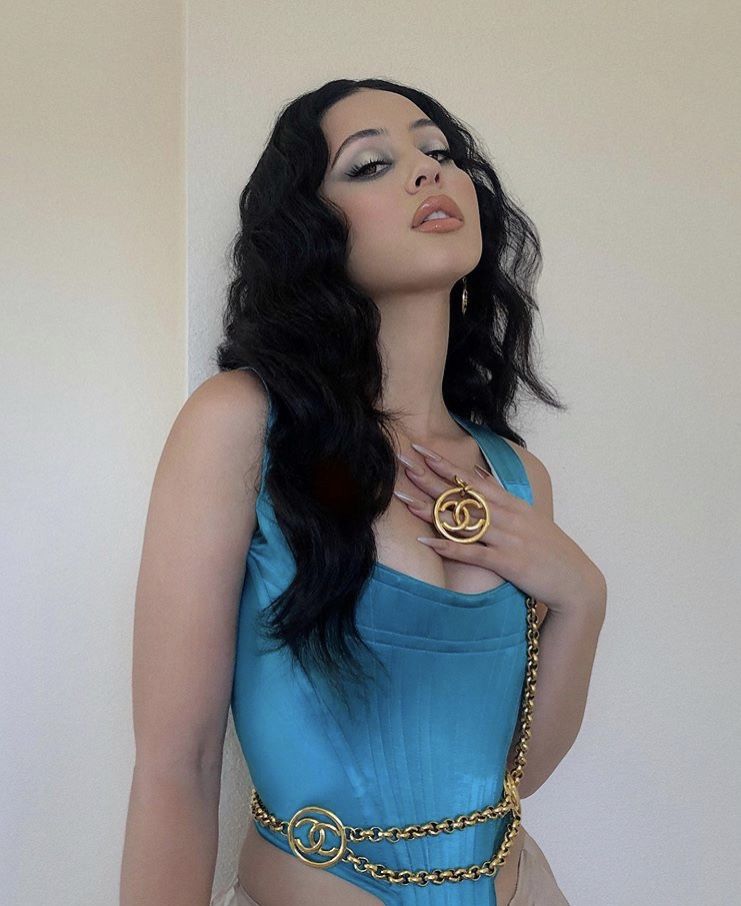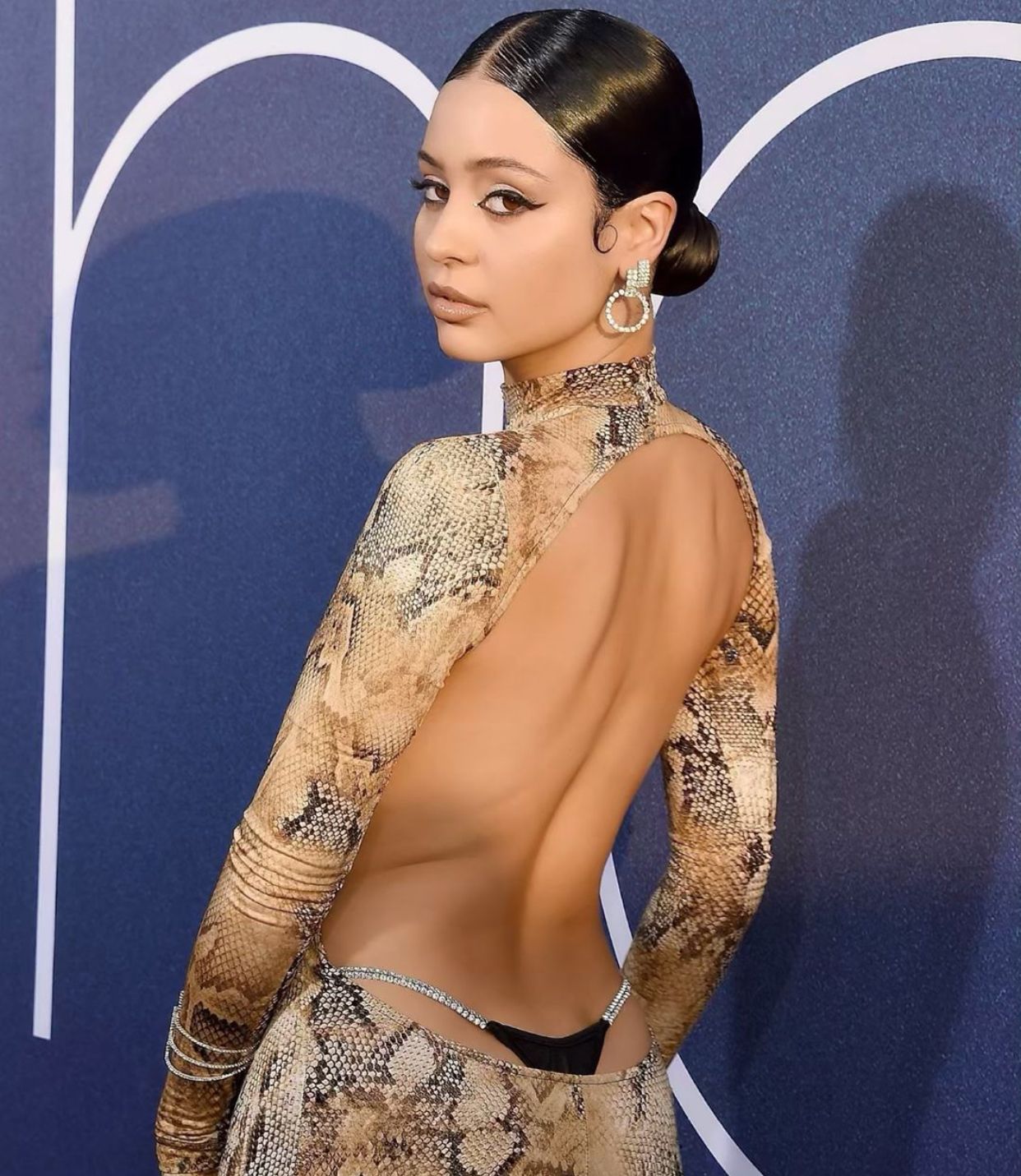 Demie's love for fashion and makeup is clear when looking through her Instagram. She's not afraid to try bold color combinations with dramatic editorial eyeshadow or experiment with monochromatic outfits combined with rare vintage pieces. Her style is heavily influenced by the early 2000s with a modern take, serving a clean look like she did for the Euphoria premiere. She wore a snakeskin print dress with a low cut back showing off the top of her bedazzled thong, a classic Degrassi Manny Santos moment we didn't know we needed. True to her style, she finished it off with wet slick back hair and a dramatic cat eye. Demie mentioned how her role as Maddy has allowed her to discover her more feminine side, and in more recent photoshoots she's been expanding her style to dainty pieces that she hadn't played with before. 
Demie has also found herself more involved in the fashion industry than ever before, working alongside many designers for her role in Euphoria and becoming a stylist. Most of her outfits in the show were instantly seen all over Instagram, and even her iconic IAMGIA purple two pieces from the carnival episode was back ordered for weeks. She was also able to put a few other Latinx designers, such as Aidan Euan, in the spotlight during this role. As if that wasn't enough, she also made an appearance as a model for the Rodarte SS20 collection. 
  As stated in Office magazine, Alexa is the definition of a Millennial Renaissance women. As an actress of feature films, a designer, and singer, she does it all, and we know she's just getting started.