Yes, you can wear them in the city.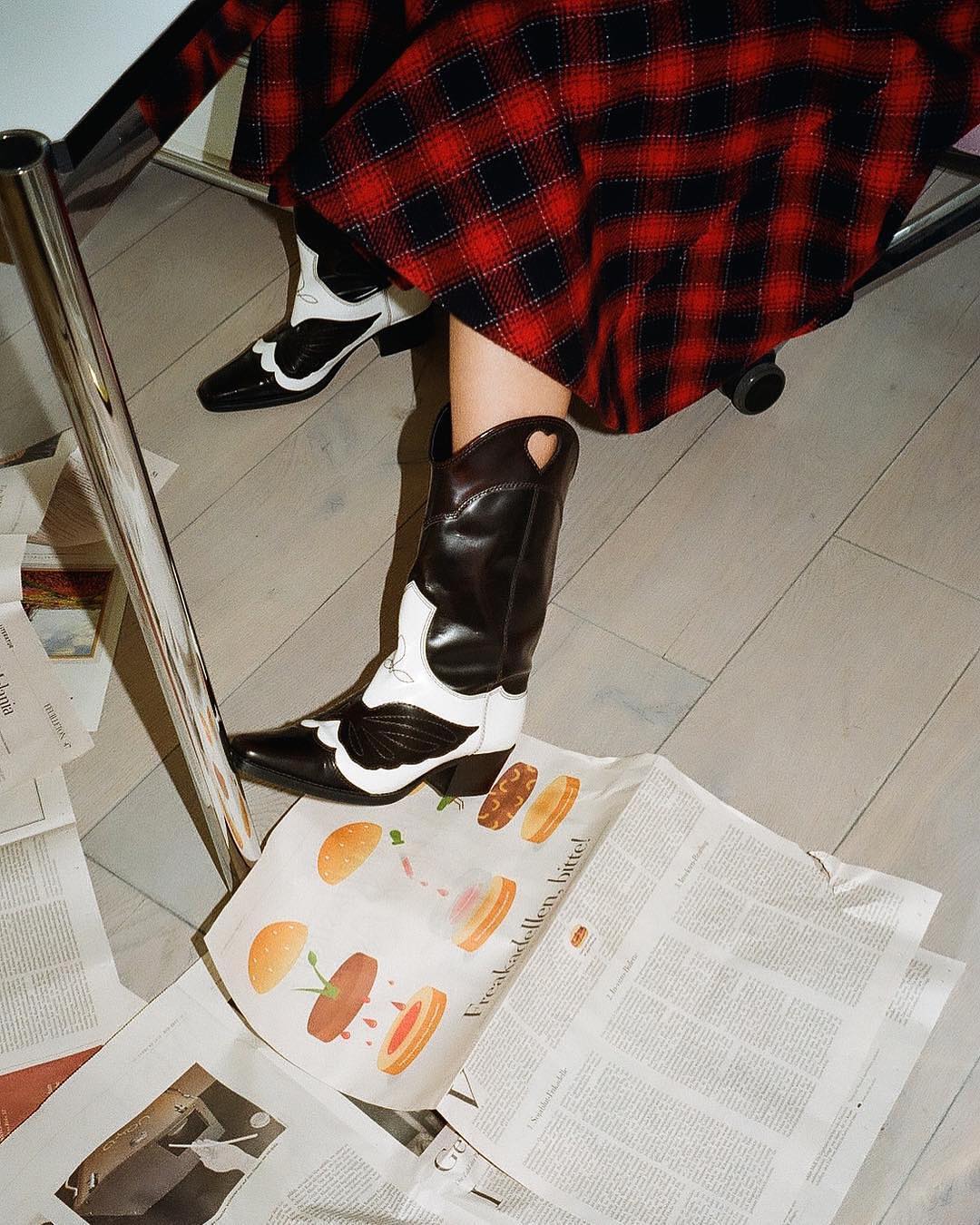 Western style boots have gained popularity over the last few years, considered a surprise trend at 2017 fashion weeks (like this double facing boot from hood by air New York show, or more subtly peeking out from under ranchwear influenced collars and buttons in almost every one of Raf Simons Calvin Klein Collection looks).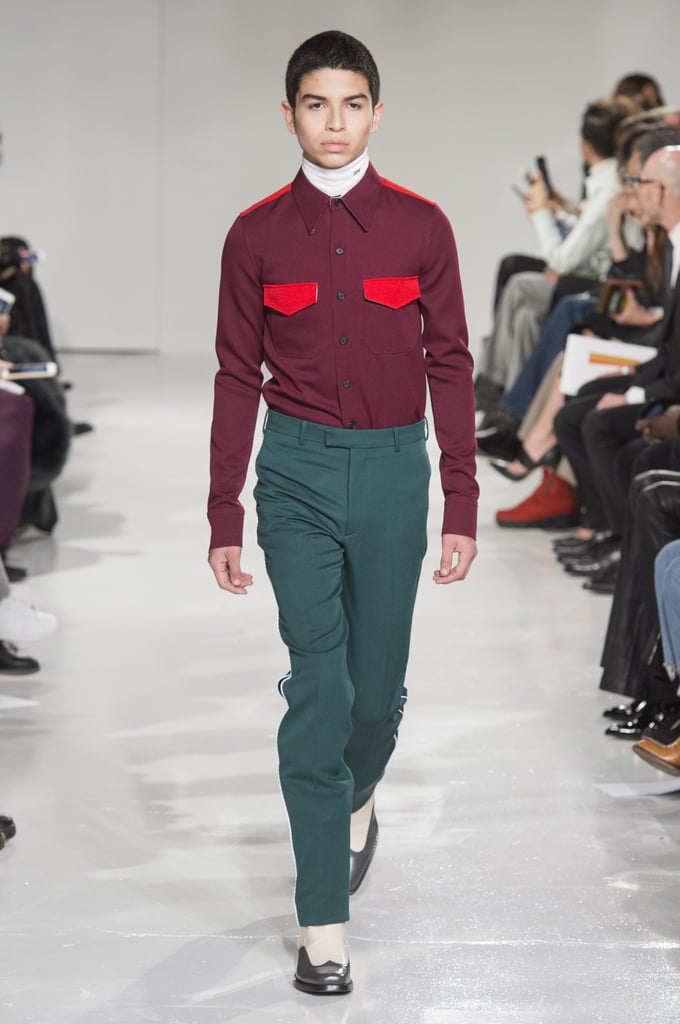 Calvin Klein spring show featuring a myriad of color blocked double pocket shirts, trousers, and boots.
After recent AW18 fashion weeks, it's clear these boots aren't going anywhere. If you've been wanting to embody the cowboy hat emoji, now is a better time than ever. Cool for dressing up and down, transitioning between seasons, and protecting your toes from busy sidewalks, here's some dreamy street style looks to finish convincing you that you need a pair.
Imani Randolph pairs simple but amazing white boots with a flowy dress and blazer to balance.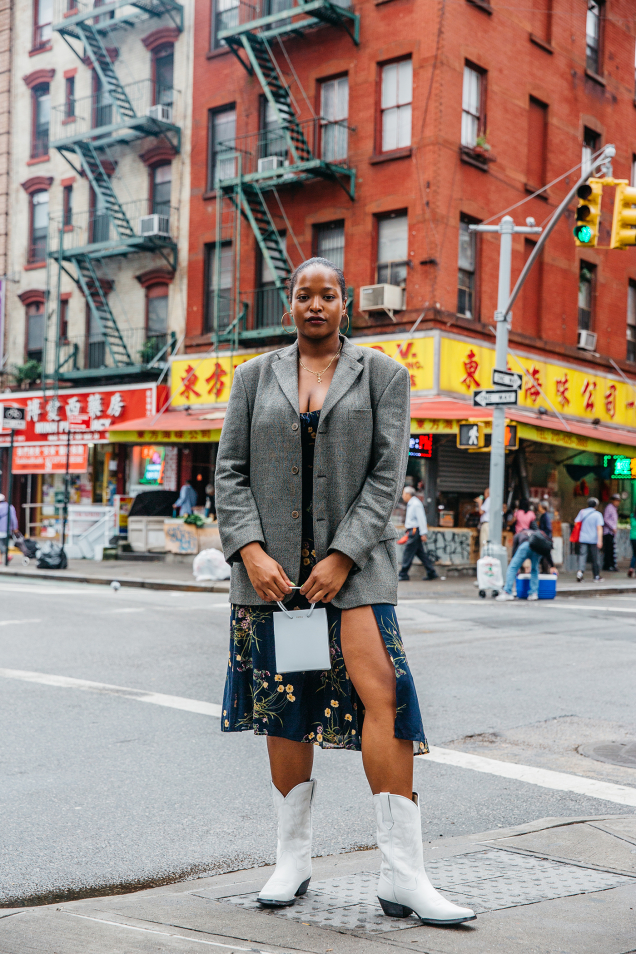 Aimee Song styles more colorful boots with an equally vibrant top and bag.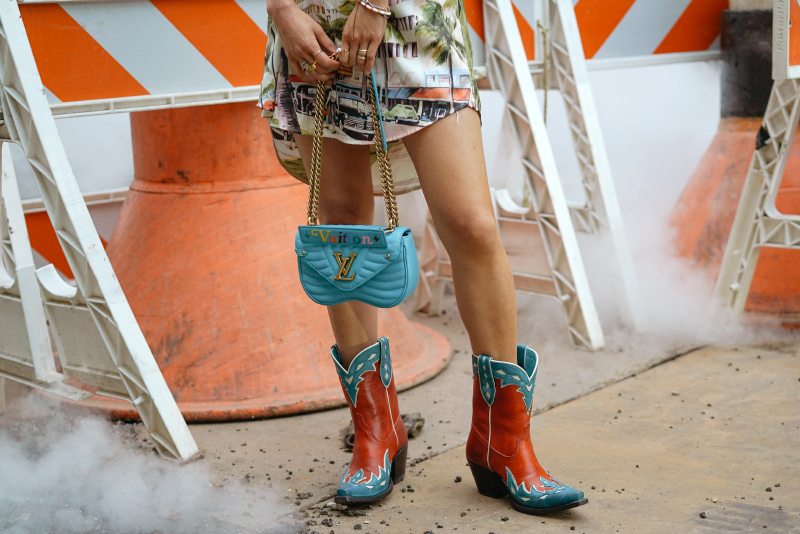 Use as is or with a pop of color for easy prairie core.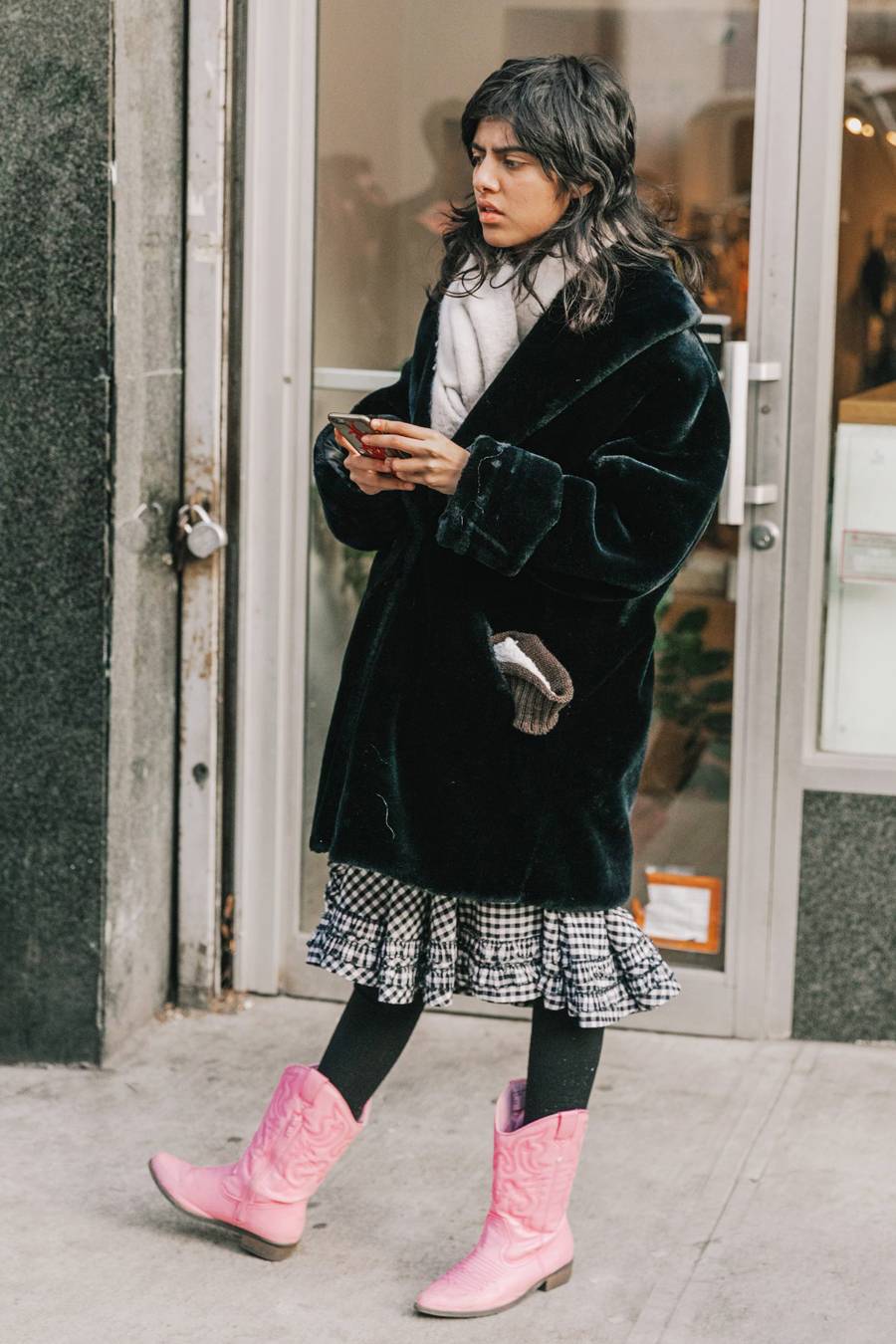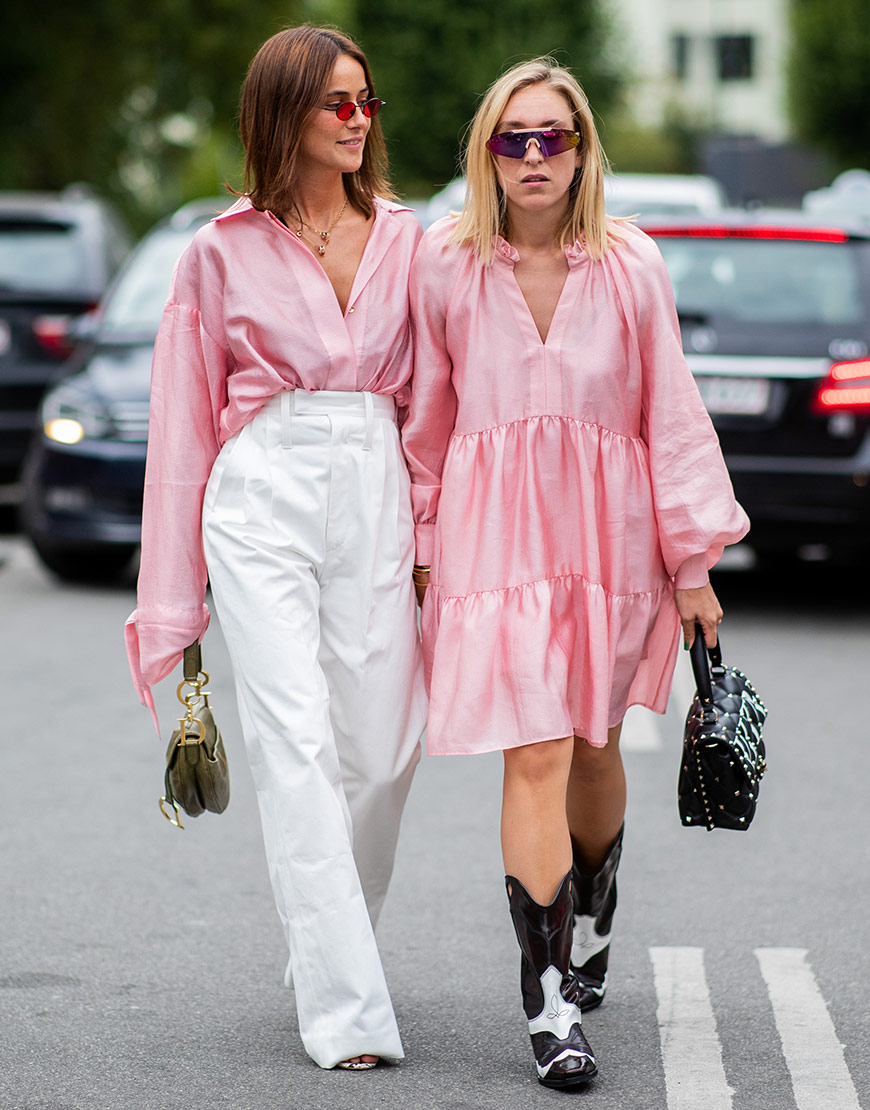 Words by Cali Carter