An ode to the vintage staple muse.
Words by Monica Pierce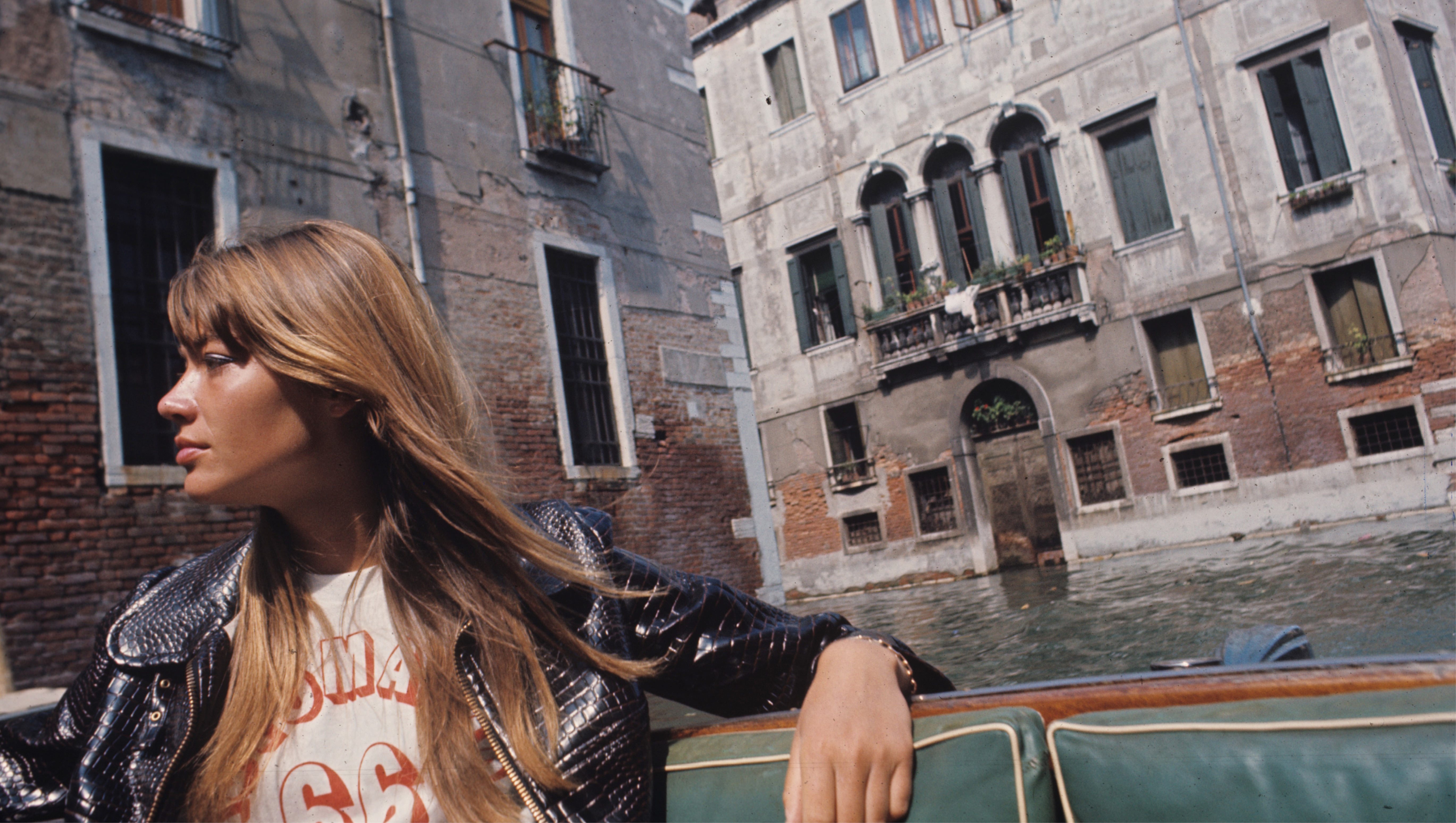 Paris Fashion Week is coming to a close and we're all wrapping our brains around what will be the next trending looks for Spring/Summer 2020. With our ever-changing trend cycles, it can sometimes feel refreshing to take a step back to the past for inspiration and give homage to the classics. It's rare and special when one can cultivate basic foundation pieces and still make it look interesting, as none would be surprised, Parisians are very good at. This week's Fashion Crush Friday will be focused on the quiet French Pop icon of the 1960s-70s who wore the fashion basics best: Francoise Hardy.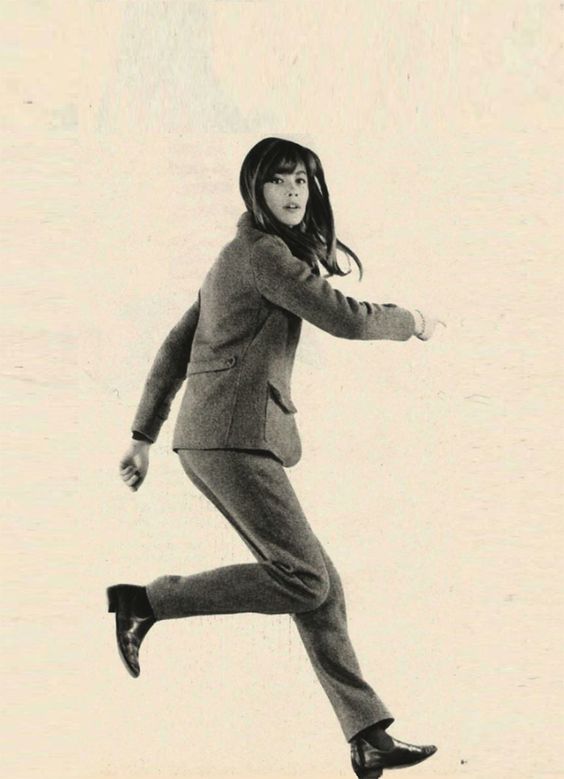 Francoise Hardy, the singer-songwriter, actress and model was born in January 1944 in Paris. Hardy was most known for her successful career in the ye-ye movement, a popular pop music style during the 1960s in Southern England. Although Francoise was credited for being an incredibly cultivated musician, singing in French, English, German, Spanish and Portugese, she was incredibly outspoken. In many interviews Francoise speaks of her difficult upbringing and having a largely absent father that attributes to her shy demeanor.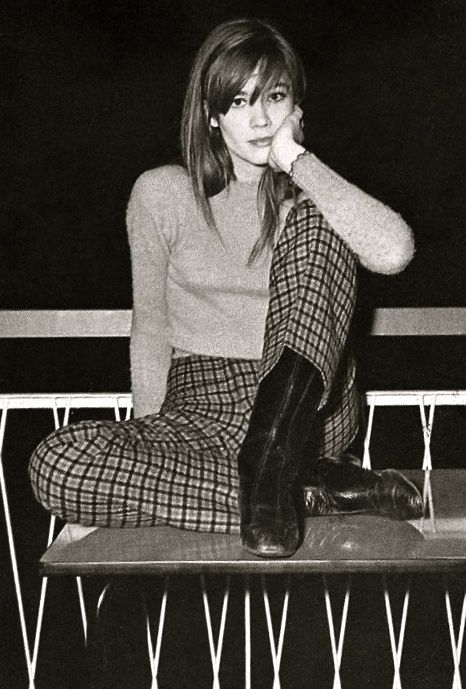 Although never comfortable with the admiration she received in her time, many took a liking to Francoise. Mick Jagger described Francoise Hardy as "the ideal woman." Adorned by the likings of Miles Davis, David Bowie and even Bob Dylan wrote a poem about her. During the 1960s, Francoise Hardy was seen as a muse by Spanish designer, Paco Rabanne, who was known for creating outlandish one of a kind metal-work pieces.
Paco Rabanne and Francoise Hardy
What was the reason for the allure of Francoise that captivated so many people? Francoise's style could be one of them. Her clothes always looked like they could be frozen in a time machine, transported to any decade and still look chic. Most of her outfits would consist of closet essentials, a great pair of jeans with a button down, dressed up with her signature cat eye makeup. An a-line suede miniskirt paired with white go-go boots; this is what never gets old about her sensibility.  
Francoise in all white.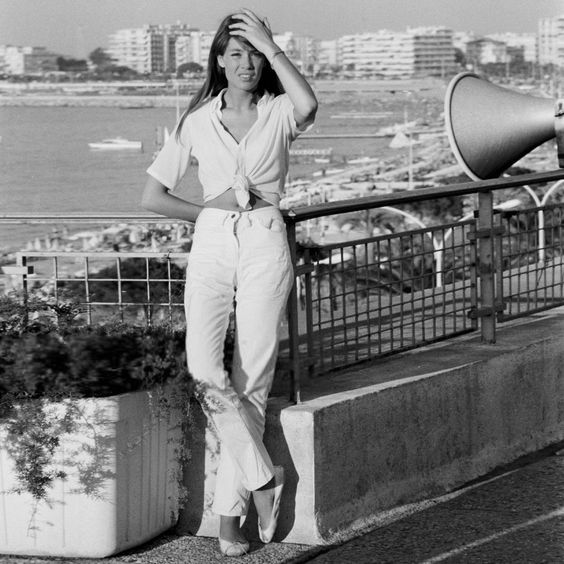 Francoise in leather jackets.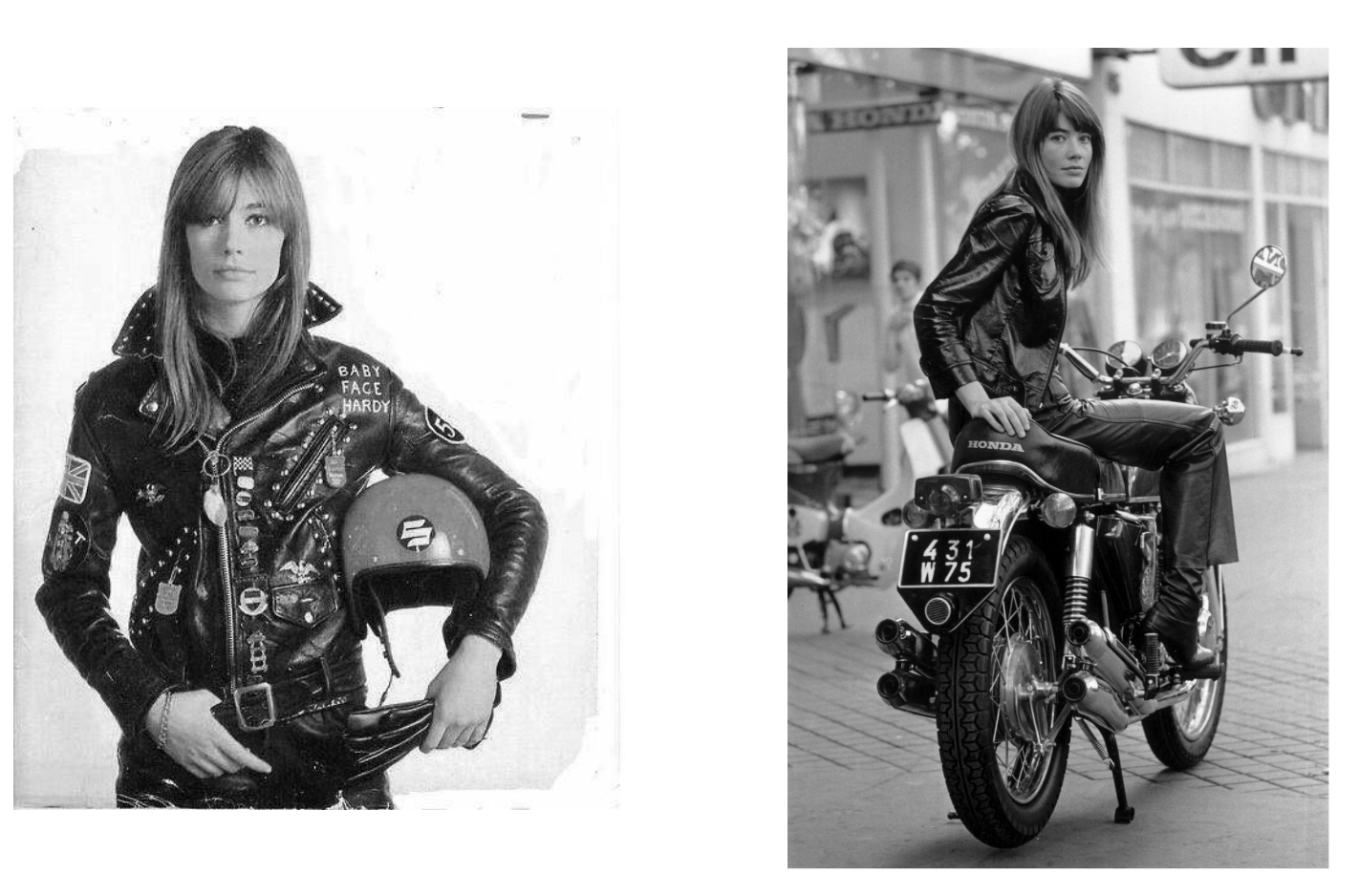 Classic staple denim.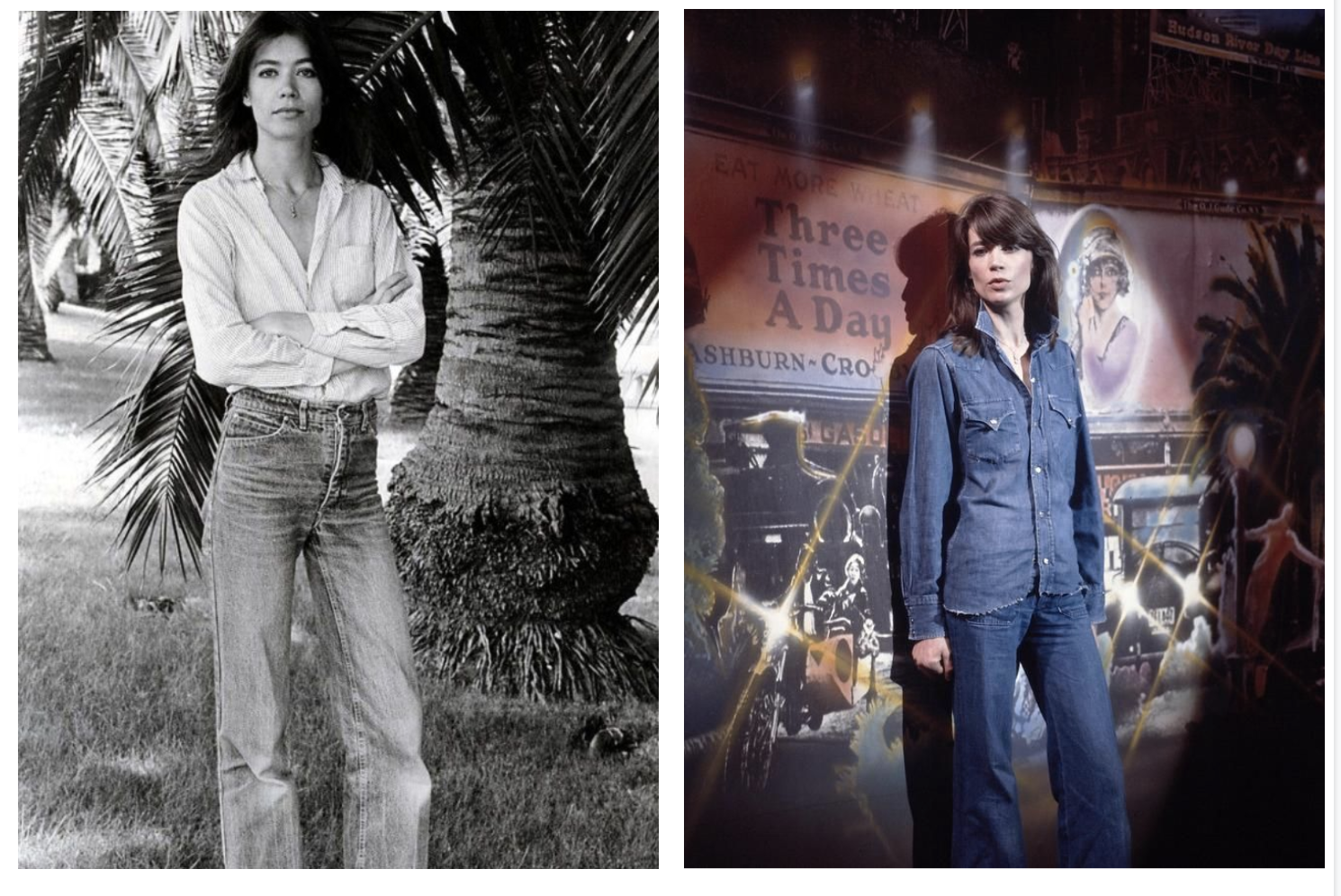 Even designers to this day are looking back at simplicity for inspiration, such as Celine's SS20 line which had obvious nods to Parisian it-girl aesthetics of the 1970s.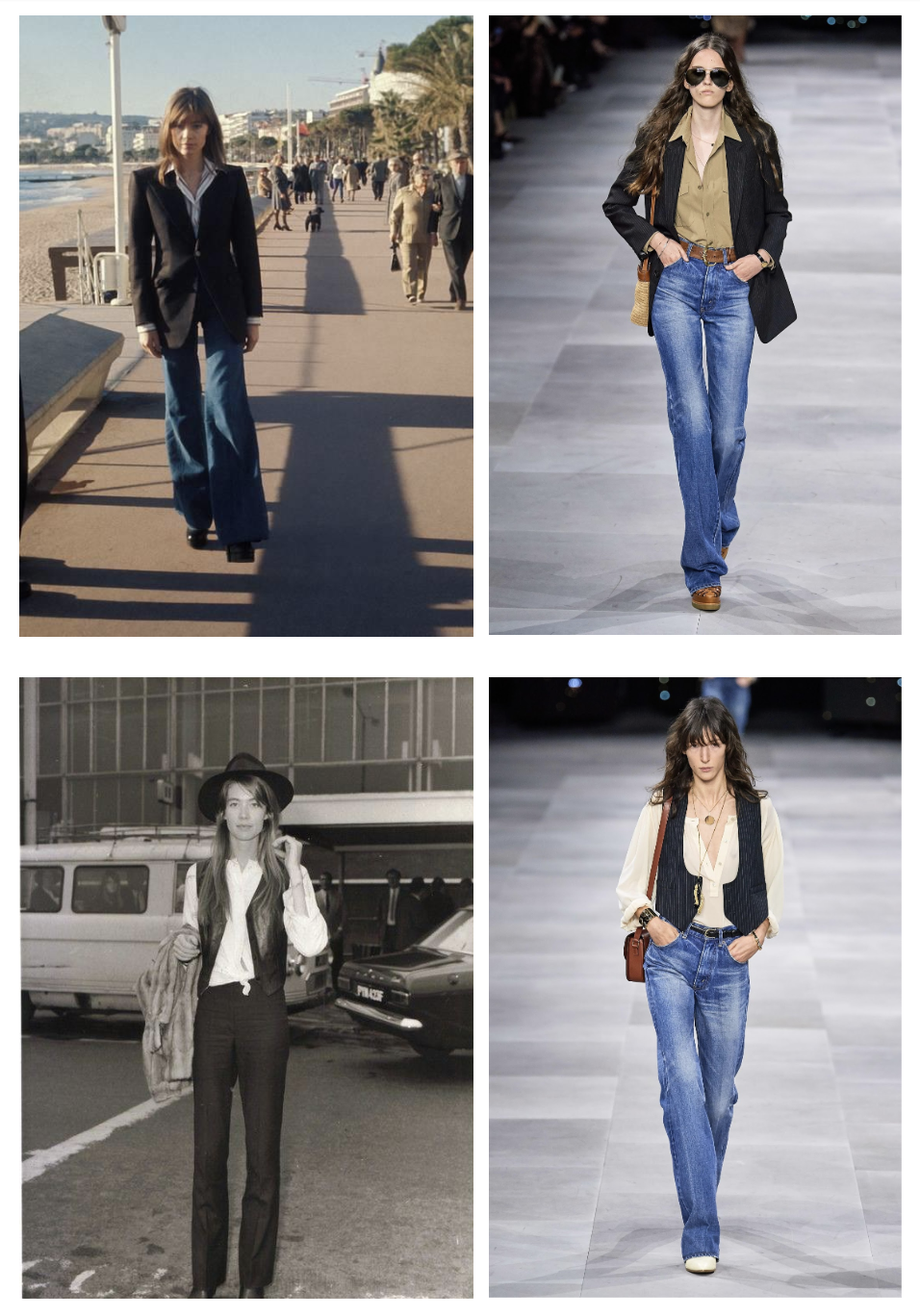 With Fall just around the corner, look no further for inspiration than the Autumnal styling of Francoise.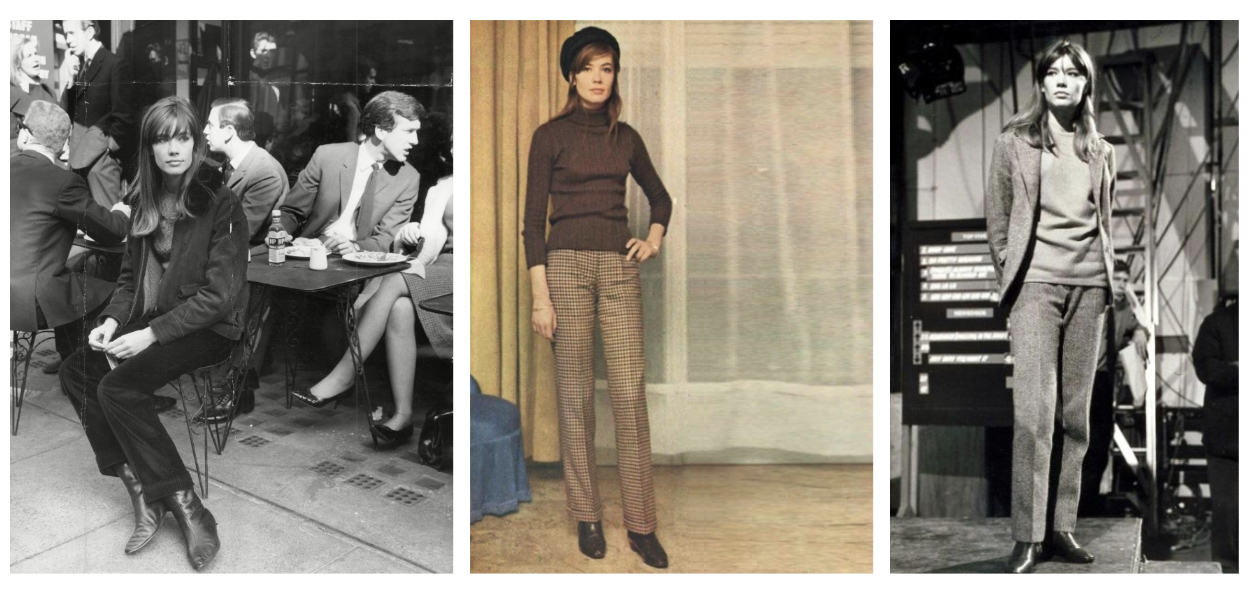 Francoise Hardy reminds us of the importance of investing in a foundation for our wardrobes. Staple pieces such as a nice coat, a black turtleneck sweater, or a pair of tailored trousers never goes out of style. We live in an endless consumption culture, where on average a person wears a garment up to 7 times before throwing it away. More than half of the clothing produced is discarded in less than a year. The importance of investing in pieces that will stand the test of time (and wear) is impactful by the rewearing of garments. By investing in our staples such as Francoise, we support eliminating some of the perpetuated waste of textiles in the fashion industry — and we look good doing it.
Images retrieved from Vogue, WWD, and InStyle