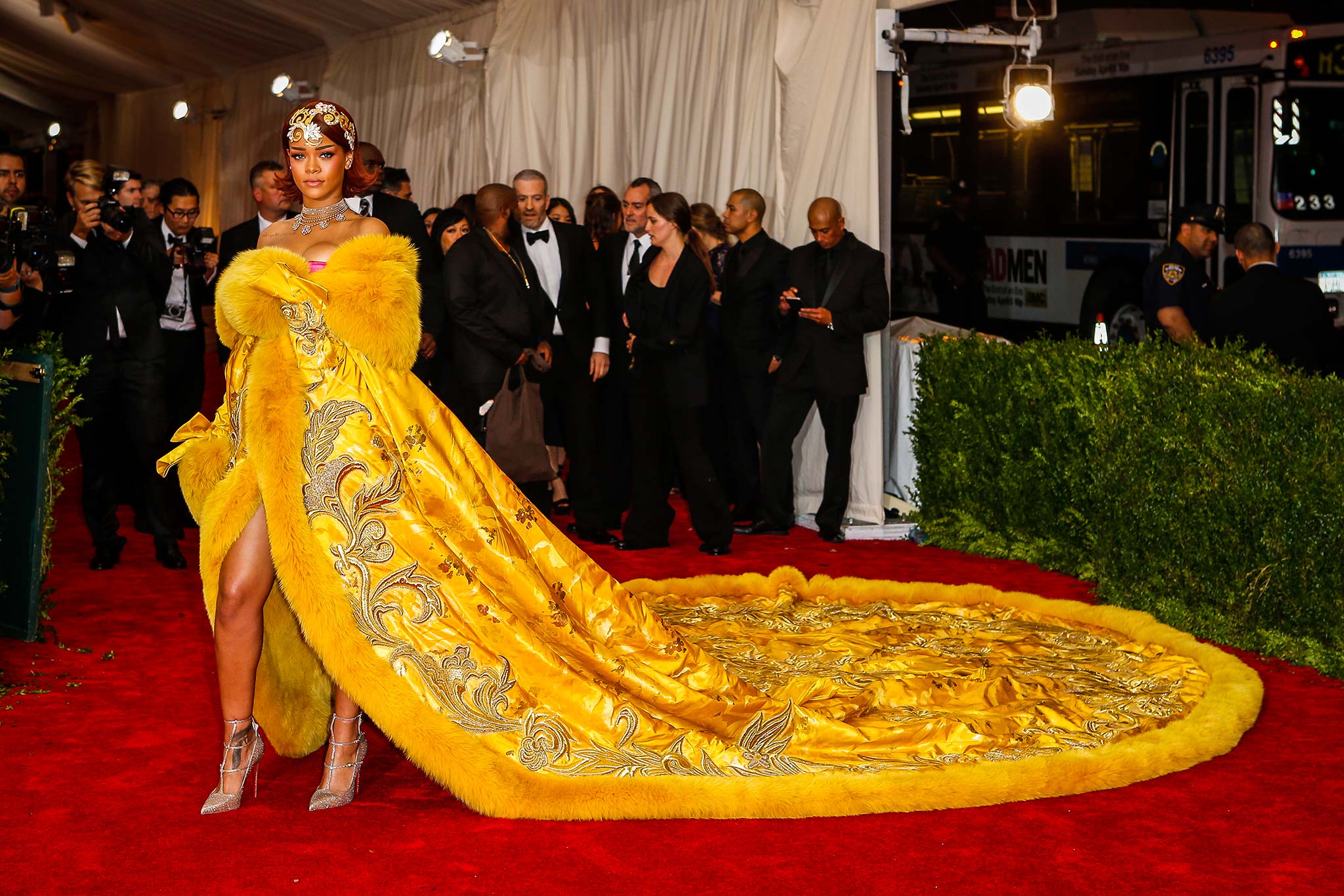 Allison Oberlin, Guest Columnist 
On May 4th the Metropolitan Museum of Art unveiled its latest costume exhibition, "China: Through the Looking Glass". The event highlighted the influence of Chinese culture in fashion. At the Met Gala opening of the event, the most memorable gown from the red carpet was worn by the daring Rihanna, a canary yellow gown by Guo Pei. Similarly in the exhibit, the most impressive design is a gold embroidered gown that seems to emit its own light, also by Guo Pei.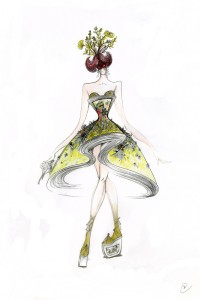 Guo Pei is one of the many designers highlighted in the exhibit, but her gowns stand out and leave viewers awestruck. The designer is already being compared to greats like Coco Chanel, Valentino, Charles James and Alexander McQueen. With the embroidery of Valentino and sculpture of McQueen, she recently has been nick-named the "Empress of Fashion". However, despite all of this, she received very little press and the biggest fashion publishers do not even have her name on their website. It is time that America learned about this great talent.
Guo Pei began studying fashion design at the Beijing Secondary Light Industry School in 1982. A mere four years later, she opened her own Rose Studio and today creates couture pieces that take months sometimes years to complete. One of the first professional designers of China, Pei, designs for the people of China and not celebrities. Her wedding dresses can cost up to $8,000 but are in very high demand because they honor the traditions of Chinese dress. She also changed fashion, gone are the drab uniforms of Mao and who discouraged embroidery during the Cultural Revolution. Today, Pei employs 500 craftsman, 300 who work on embroidery alone. Although this is a change, it is also a return to the traditional Chinese clothing with a twist of fantasy.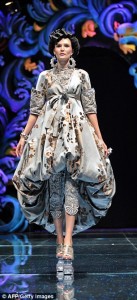 Pronunciation: gwo pAI. (Gwo is like "low" with a "g" and pAI is like "hey" but with a "p" instead of an "h".)
Began: Opened her Rose Studio in 1986, launched her business in 1999.
Known for: Women all over China commission her to create traditional couture wedding gowns. In these gowns and many of her own designs, she incorporates intricate embroidery.
Influences: She draws design inspiration from traditional Chinese court costume, leading to magnificent designs that are truly avant-garde. Many of her gowns are highly ornamented with embroidery or trimmed in fur.
Recent Ventures: She collaborated with M.A.C on a 16-piece makeup collection that took three years to create. The collection incorporates unusual colors such as azure blue and coral which for the designer symbolize power and happiness.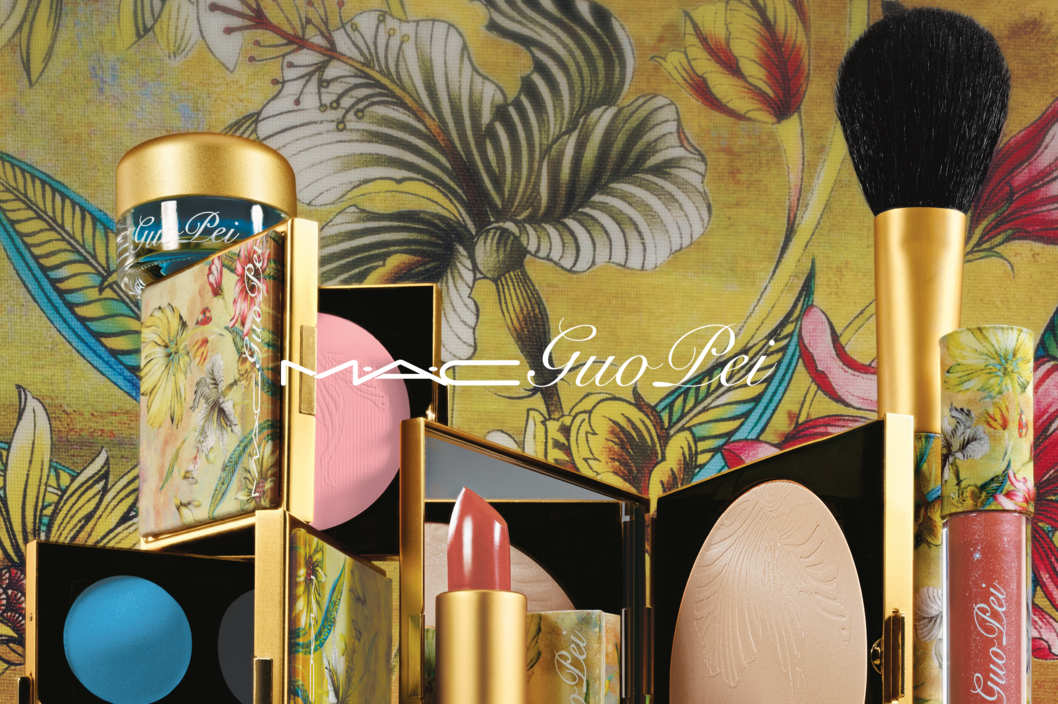 Guo Pei began her business over a decade ago and has only recently gained acknowledgment from the American public. Many designers consider themselves artists, however designers of this caliber truly represent this idea. Hopefully the Met Gala and M.A.C collaboration are only the beginning, and more people will begin to pay attention to the couturier. Guo Pei revives China's traditions prior to mass production through her highly elaborate and sculptural shapes. She shows that fashion can be more than beautiful by being well-made, interesting and having a context within history. Hopefully such a talent won't be left out of our fashion instruction for future generations.