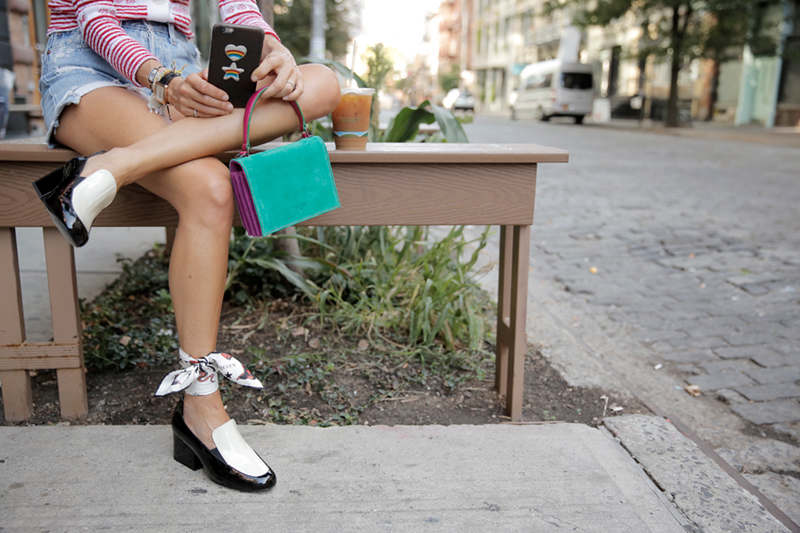 By Allison Oberlin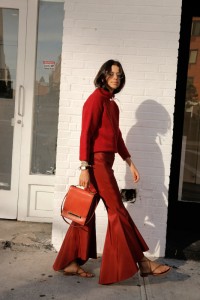 Fashion blogging has become a popular career path for photographers, entrepreneurs and writers looking to find their voice within the fashion industry. Today, personal style is emphasized more than trendiness, which is another reason why blogging has come to the forefront. The most popular blog today is called Man Repeller, a quirky yet educated perspective on the fashion industry and popular culture. The blog, run by the stupendous Leandra Medine, covers topics such as New York fashion week, the closets of working women, and trendy foods such as kale and avocados.
As defined on their website a man repeller is a woman "who outfits herself in a sartorially offensive mode that may result in repelling members of the opposite sex. Such garments include but are not limited to harem pants, boyfriend jeans, overalls, shoulder pads, full length jumpsuits, jewelry that resembles violent weaponry and clogs." Her core readers are in on her joke, they do not read to repel those of the opposite sex but to educate themselves on current trends. Ultimately, it is about women dressing to make themselves feel happy and confident, not dressing for the sole purpose for attracting men.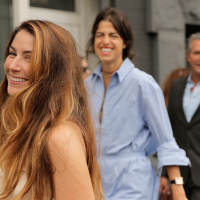 Leandra's popularity did not come quickly; she had to learn a lot about the industry to become successful. In an interview with Harper's Bazaar, she stated that she interned at Valentino for three years, while earning her degree in Journalism at The New School. She began her first blog, Boogers + Bagels, in 2009 when she ordered a bagel from Bagel Bob's where she found a booger inside. The blog began as a hobby and was fashion related however, she began using the term "man repelling" and slang in her posts. From this, she slowly evolved her writing style and eventually took a jump to begin a new blog, Man Repeller.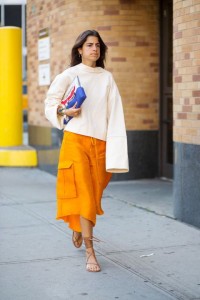 Born: December 20, 1988 (age 26) in New York City, the daughter of Mois and Lyora Medine.
Education:
In May 2011, Medine obtained her undergraduate degree from The New School, where she majored in Journalism.
Awards:
In 2012:
In 2013:
     

Medine was featured in

Fast Company

Magazine's "100 Most Creative People" issue.
Interviewed: Haim, Iris Apfel, Joanna Coles, Linda Rodin, Rosie Assoulin, Carolina Herrera, Jenna Lyons etc.
Designer Collaborations: trench coats with Veda, Superga sneakers, être cécile tops, and PJK Patterson apparel.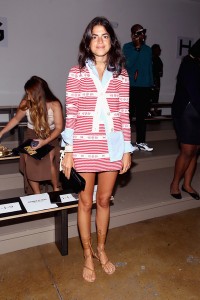 Although Medine is heavily involved in fashion, that is not the overarching purpose for her blog. It in fact is feminism, empowering women to love what they wear and to love whom they are as people. She is one of the few people in the media who is authentic and willing to challenge popular opinion. For the future Medine has big plans and does not want the site to be about her any more. "I want Man Repeller to be this very well-edited, curated place, stamped with the approval of the founder of the site" said Medine in an interview with Benjamin Wallace at New York Magazine (2014).
Quotes from:
Medine, Leadnra. (April 25, 2010). What is a Man Repeller? Man Repeller. Retrieved from http://www.manrepeller.com/2010/04/what-is-man-repeller.html
Wallace, Benjamin. (February 8, 2014). What's So Alluring About a Women Known As Man Repeller? New York Magazine. Retrieved from http://nymag.com/thecut/2014/02/man-repeller-leandra-medine-profile.html#