Cierra Artis, Creative Director
On Thursday, October 22, Raf Simons announced his departure from Christian Dior. The Belgian newcomer was appointed as Creative Director of the prestigious fashion house in early 2012– eight weeks before that years' Autumn/Winter couture show, and over a year after Dior's last creative director, John Galliano, was dismissed from his position after a public, anti-semitic tirade. Simons is the sixth designer to hold the illustrious position at Dior; following Christian Dior, Yves Saint Laurent, Marc Bohan, Gianfranco Ferré, and Galliano.
Simons' sudden arrival at Dior sparked a surge of anticipation throughout the fashion world in 2012. The abrupt and curious shift inspired filmmaker Frédéric Tcheng to chronicle Simons' acclimation, struggle, and triumph  while preparing for the momentous reveal of his inaugural show in an underdog story titled "Dior and I."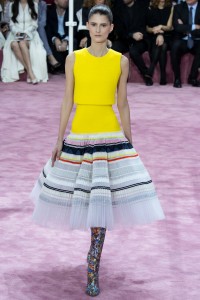 It's been nearly four years since the rousing success of his heavily-flowered first show, and Simons has shown an incredible understanding of Dior's iconic identity whilst inspiring fresh and visionary collections for the brand while at it's helm. Simons released a statement via LVMH disclosing the reason behind his departure, which seems just as sudden as his arrival. In his statement he cited a "desire to focus on other interests in my life, including my own brand, and the passions that drive me outside my work…"(1) as the primary reasons for stepping down. In an interview with The Cut, he further explained how he felt the breakneck pace of the fashion industry is unfavorable to proper creative development.
As Creative Director of Dior, Simons was responsible for up to ten collections a year between ready-to-wear, couture, pre-collections, menswear, and his own namesake line.  according to Simons, "When you do six shows a year, there's not enough time for the whole process…you have no incubation time for ideas, and incubation time is very important" (2). It's more than likely that his unnamed successor will have to face an even bigger challenge to meet the demand for prolificacy of the fashion industry, and the growth of Dior itself. Which, is due largely in part to Simon's time spent leading the brand, and curating it's current aesthetic direction.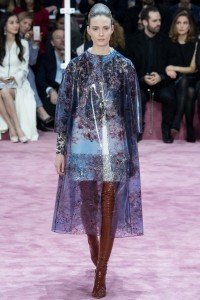 Born: January 12th, 1968
Nationality: Belgian
Education: Simons studied industrial and furniture design in Genk, Belgium, earning a degree in 1991 and beginning a career as a furniture designer.
Career Timeline:
October 2000: Appointed head professor of the Fashion Department of the University of Applied Arts, Vienna, Austria until June 2005
November 2003: Wins first prize Swiss Textiles Award, Lucerne, Switzerland
July 2005- February 2012: Named Creative Director of Jil Sander (menswear and womenswear)
April 2011: Raf Simons is President of the Fashion jury of the Hyères 26th International Festival of Fashion and Photography.
July 2011: Curates Transmission 1, a three-day multidisciplinary event in Berlin initiated and sponsored by Mercedes-Benz
April 2012: nominated Artistic Director of Christian Dior for Women's Haute Couture, Ready-to-Wear and Accessory collections.