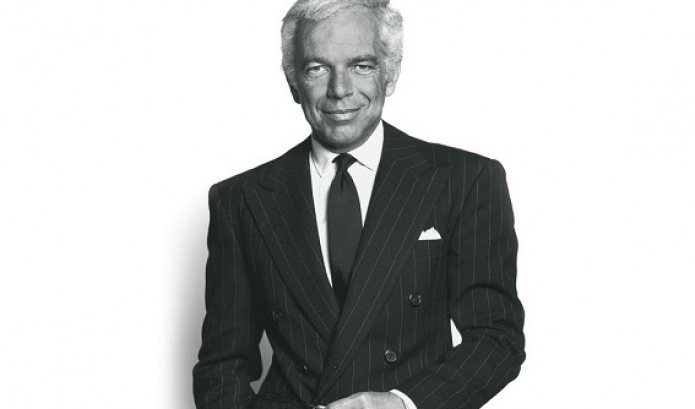 Allison Oberlin, Guest Columnist
On Tuesday September 29, 2015, Ralph Lauren stepped down
from his position as Chief Executive Officer of Ralph Lauren Inc. However, he still remains with the company as Executive Chairman and Chief Creative Director of the brand.
"This is important to say: There is no toe in the water…I won't be coming in two days a week," (1) said Lauren on his exit as CEO.
His replacement was surprising to some fashion insiders, a man who once worked for fast-fashion brands that greatly differ in price and quality compared to Lauren's luxury label. Stefan Larson, now the CEO of Ralph Lauren Inc. left his position as Global President of Old Navy and caused Gap Inc.'s stock to drop 5 percent just after the announcement (2). He previously worked at H&M for 15 years on the Senior Management Team that catapulted the brand to a global fashion superpower (1). Lauren's decision was strategic because Larson has experience with both an iconic American brand and an internationally recognized brand.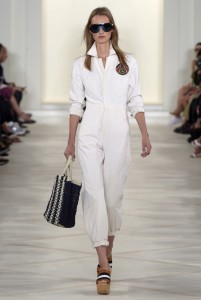 The two men appear to share the same spirit of business. Stefan mentioned during his first dinner with the designer that the two talked about dreams and growing the business.
"Stefan has a sensitivity of design and of building a business and growing companies. That's rare in our business," (1) said Lauren.
Ralph Lauren's iconic All-American brand began unexpectedly, from humble beginnings and with accessories. After leaving his service with the Unites States Army, the designer worked for Brooks Brothers as a sales associate. Later,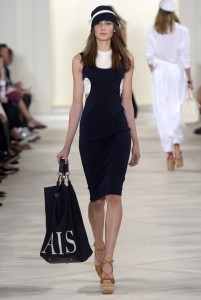 he left to work as a sales person at a small tie company. While working for the tie company, he designed a European style necktie. The company did not want to sell his design so he left and sold his ties elsewhere. With little money, he made ties out of scraps and worked out of a drawer in the Empire State Building. He sold the ties to shops around New York until Neiman Marcus approached him and bought 1,200 ties from him.
With backing by Norman Hilton, a Manhattan clothing manufacturer, he opened his first necktie store in 1967. He then received the rights to the Polo trademark from Brooks Brothers. Around 1970, Lauren designed a line of women's suits that had the famous emblem; it was the first time the emblem was used on his clothing. The classic polo was created a few years later in 1972, the pique shirt with the logo are still sold in stores today.
Born: October 14, 1939
Initial Name: Ralph Lifshitz
Education: Baruch College, but never graduated due to service with the United States Army
Awards:
1970: Lauren won a COTY (Coty American Fashion Critics) Award for his menswear line
2010: Lauren was declared Chevalier de la Legion d'honneur by French President Nicholas Sarkozy.
2014: Lauren was awarded the James Smithson Bicentennial Medal.
Aesthetic: The brand is commonly referred to as All-American. This is not from being an iconic American luxury brand, but the silhouettes accurately reflect the ideal American lifestyle. The brand is casually referred to as preppy due to its use of bright colors and advertisements which feature a life of golfing and sailing.
Popular items: The classic Polo and cable knit cashmere sweaters.
Ralph Lauren has nurtured the brand from its humble beginnings in accessories to build an iconic sportswear company. However, he has bigger dreams, to expand the brand internationally and modernize. With the help of their new CEO Stefan Larson, he hopes the brand will continue to grow, beyond him for another profitable 50 years.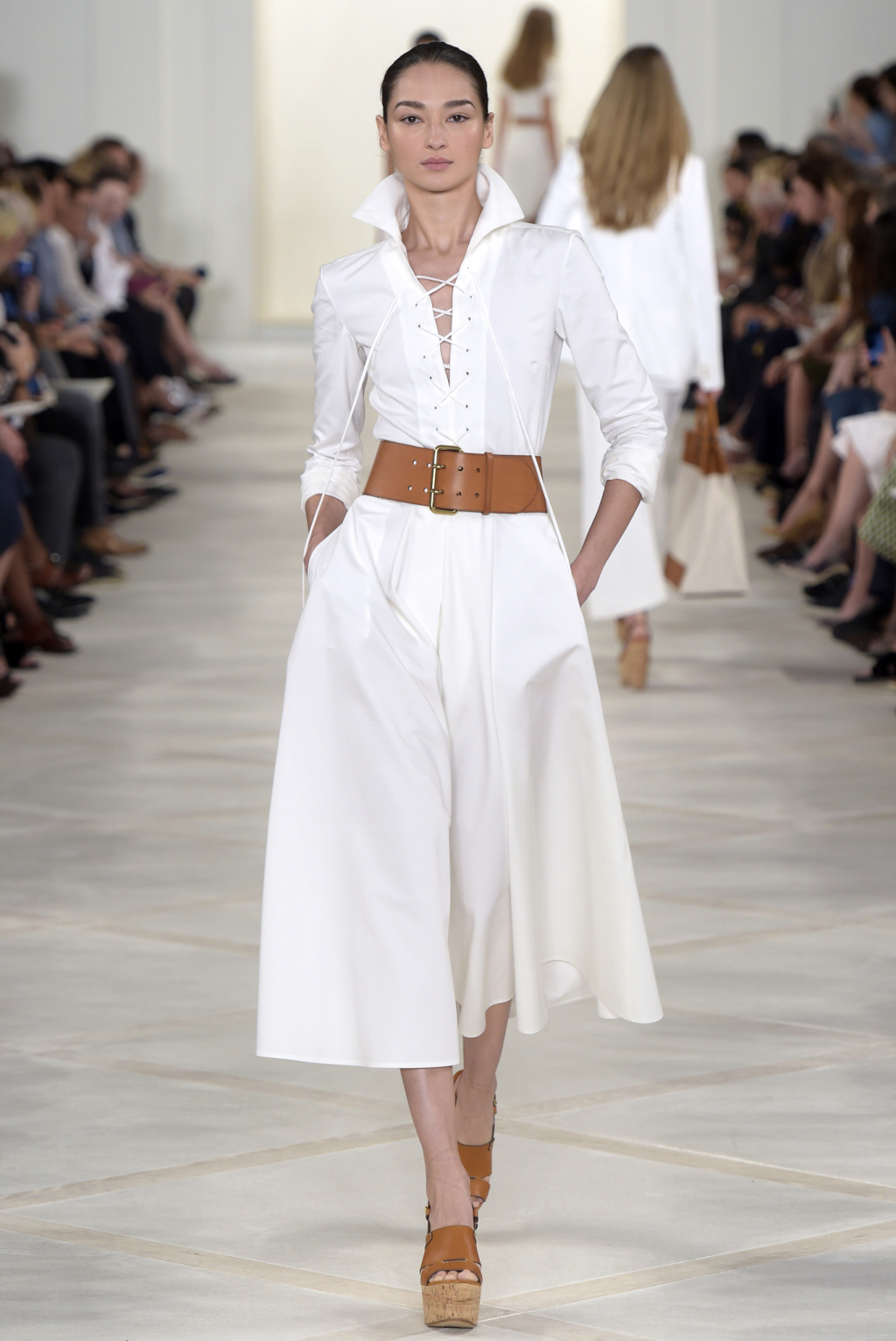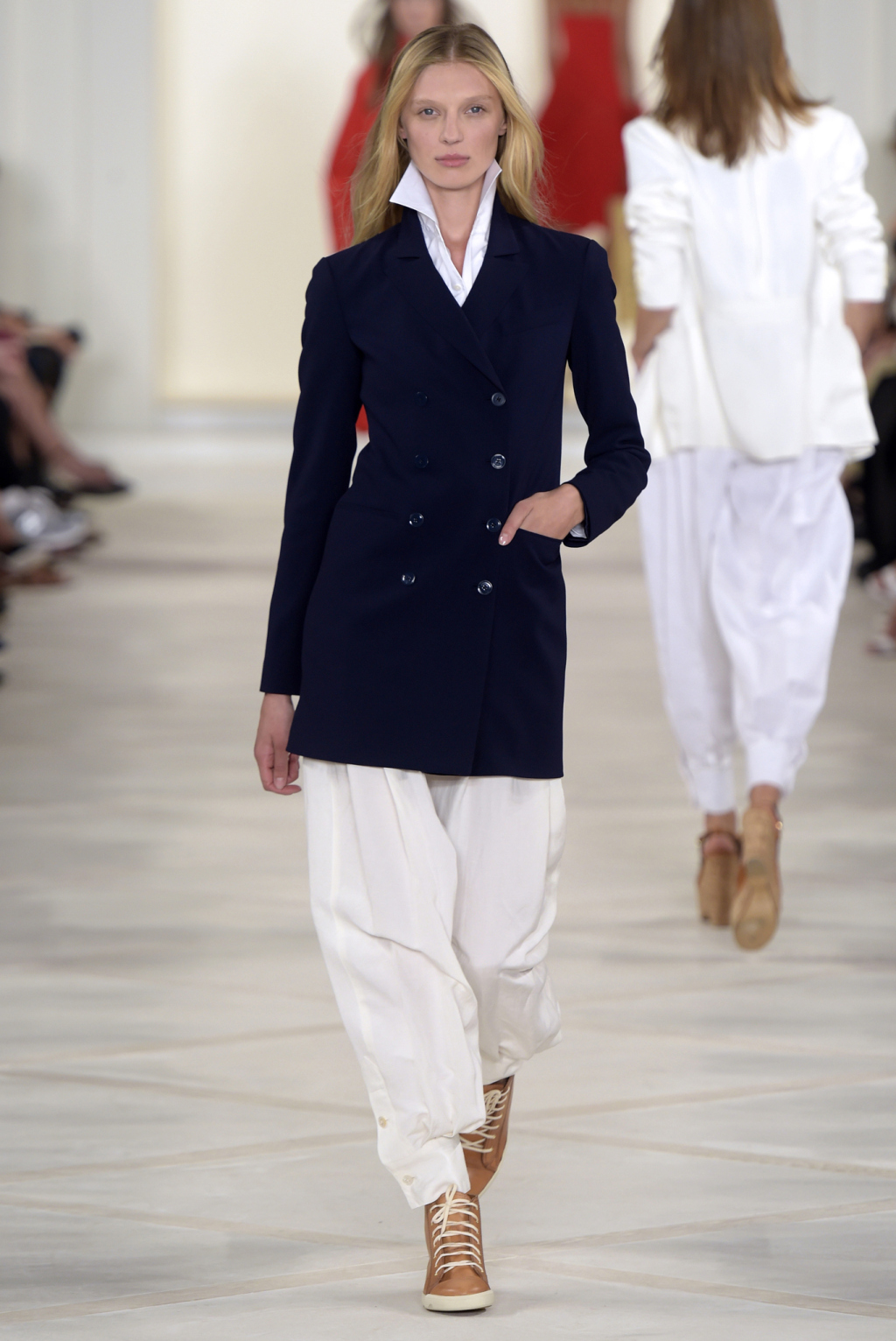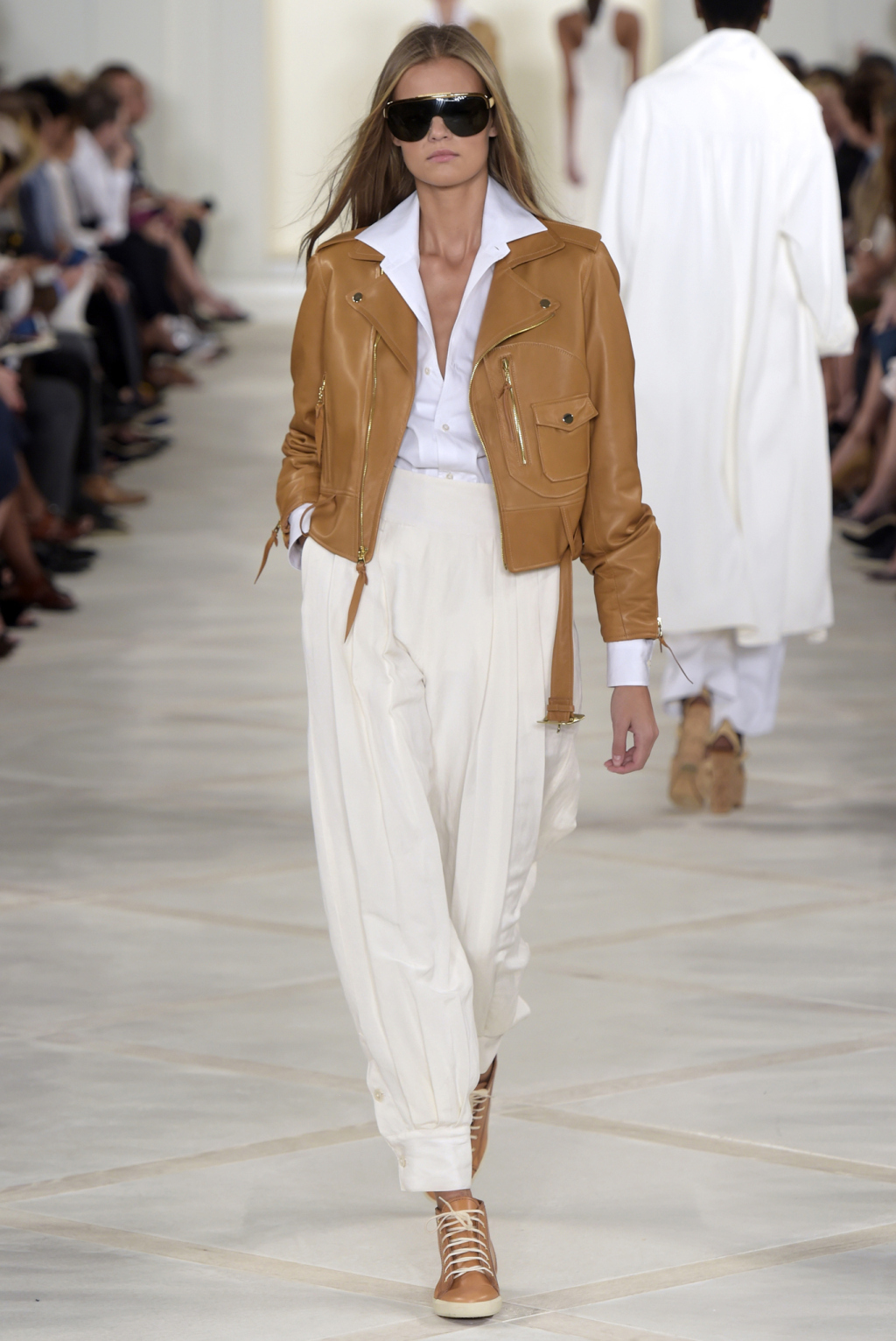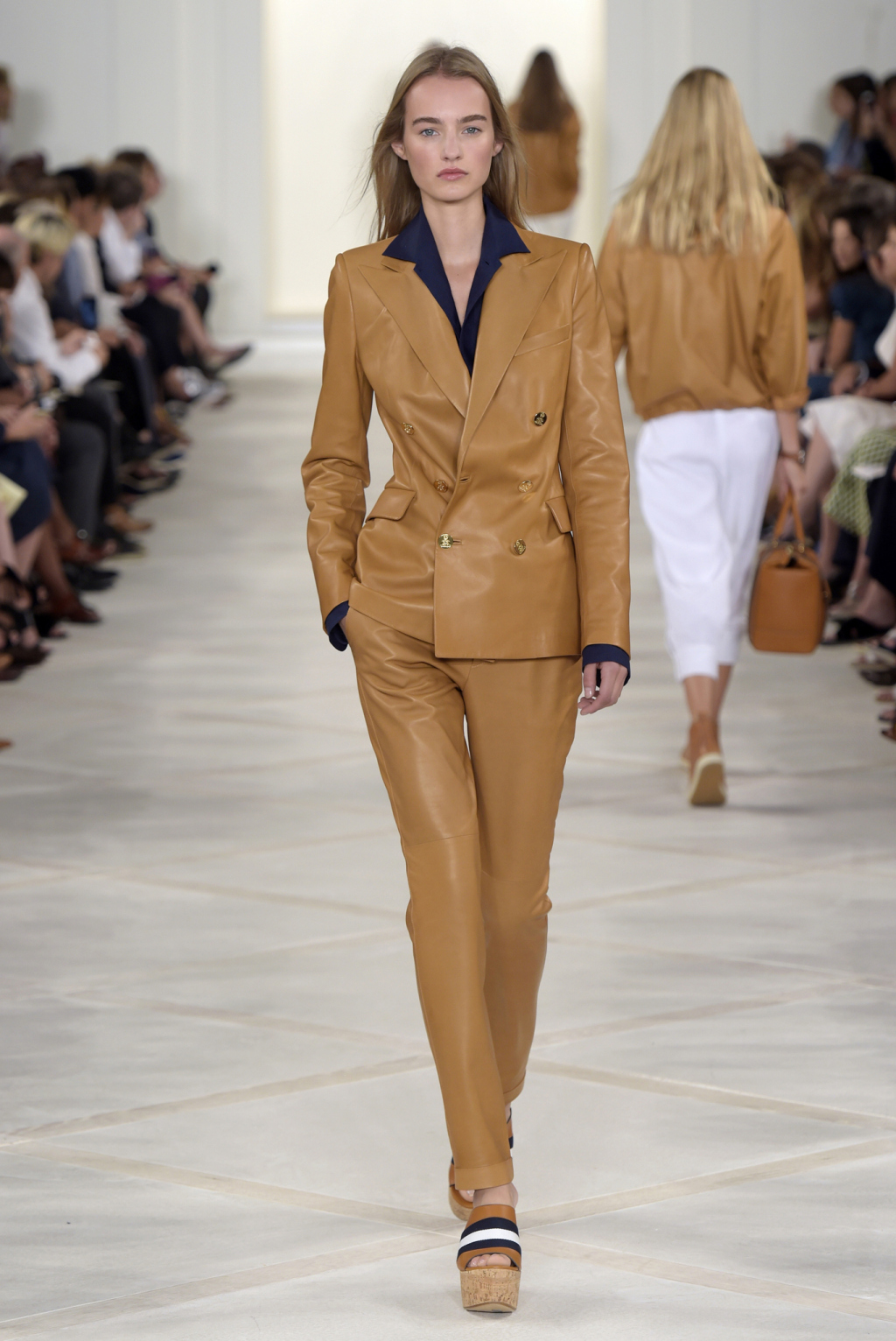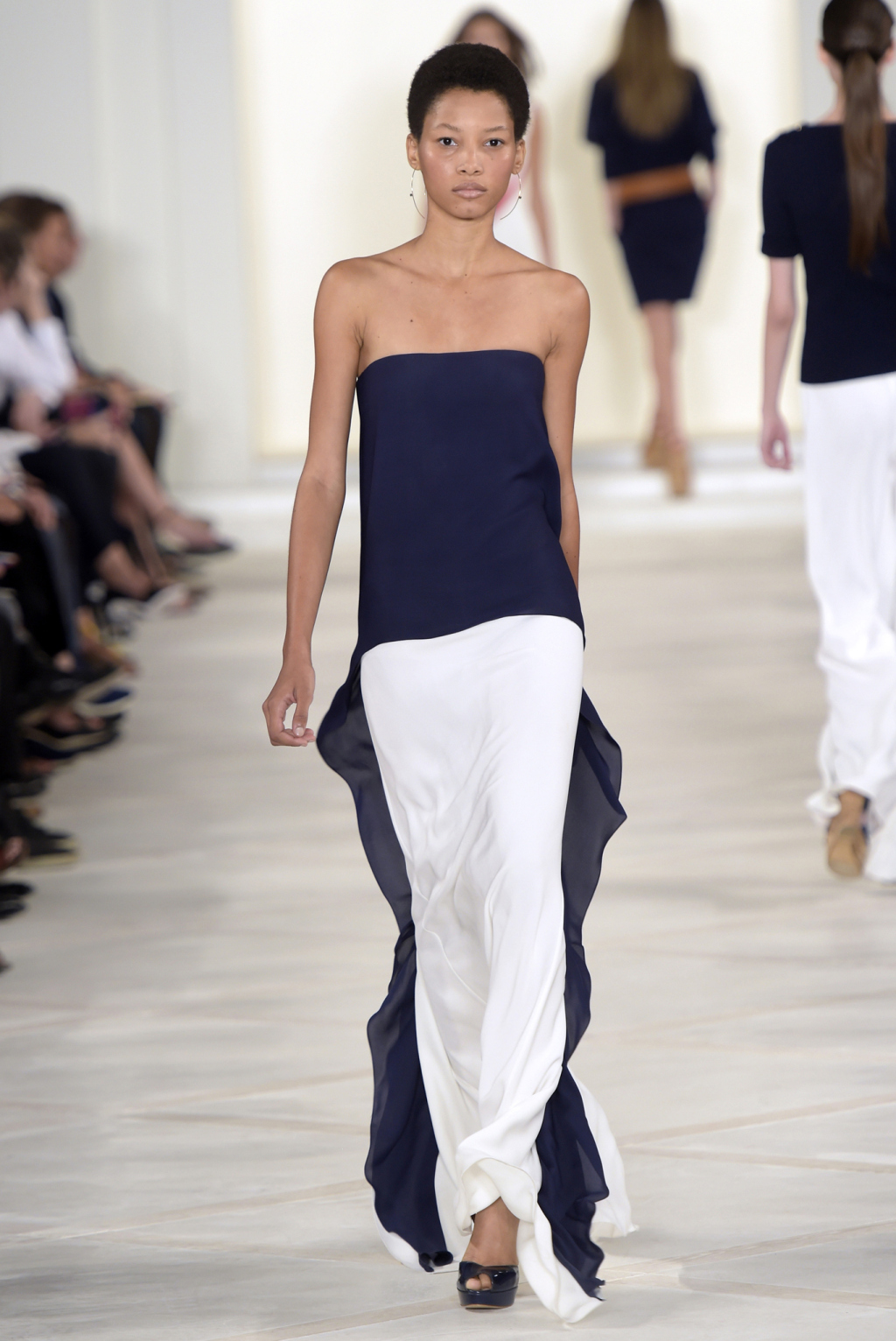 Borchardt, Debora. (September 30, 2015). Investors cheer Ralph Lauren move, slam the Gap.

Women's Wear Daily

. Retrieved from

http://wwd.com/business-news/financial/gap-ralph-lauren-crocs-10247168/

Foley, Bridget. (September 29, 2015). Ralph Lauren hands CEO reins to Stefan Larsson of Old Navy.

Women's Wear Daily

. Retrieved from

http://wwd.com/fashion-news/designer-luxury/ralph-lauren-corp-appoints-stefan-larsson-ceo-10246354/