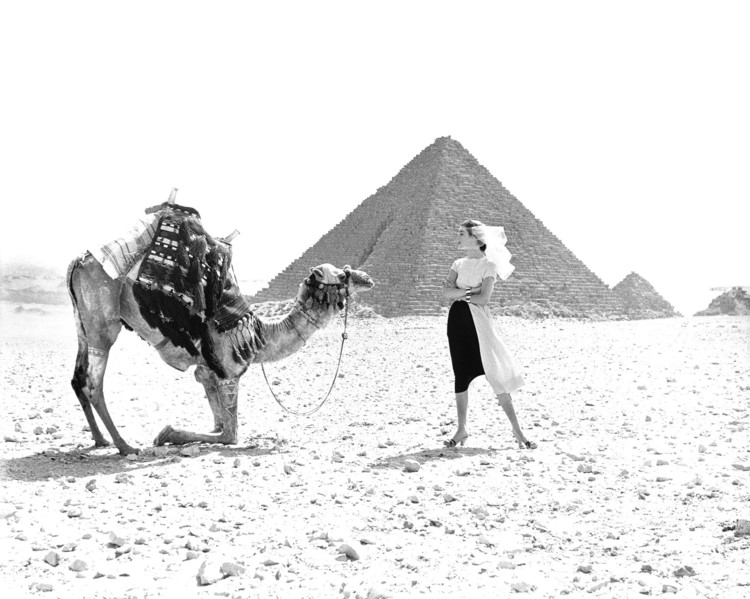 Allison Oberlin, Guest Columnist
Fashion photography was not originally perceived as an art form. In the 1950s and 1960s a shift in attitude towards photography and fashion encouraged innovators to push the boundaries of tradition. At the same time, a revitalization of the fashion industry produced innovative and sophisticated designs from the likes of Christian Dior, Cristóbal Balenciaga, and Jacques Fath. Taking advantage of these two trends, Richard Avedon revolutionized fashion photography through his experimentation with models and the depiction of these rising designers.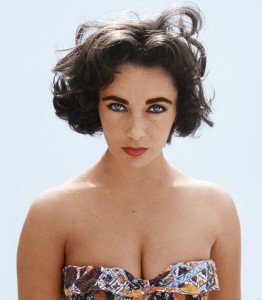 Avedon grew up learning about the fashion industry with the help of his two parents. His father Jacob was the owner of an apparel store, Avedon's Fifth Avenue- Anna, his mother, and her family were dress manufacturers. Through his parent's influence, he was able to appreciate fashion and develop a high level of taste. Later in life, he was completely immersed within the industry and developed a distinctive point of view which enabled him to excel.
After briefly attending Columbia University Avedon left to join the World War II effort in 1942 where he took identification photos for the Merchant Marines. After the war, he went back to school at The New School for Social Research and later worked for Harper's Bazaar with Alexey Brodovitch from 1946 to 1965 when he left for its competitor, Vogue. He worked at Vogue for a mere four years from 1966 to 1970, however; he continued to work on select shoots for about twenty years after leaving the magazine.
During a time when fashion was evolving, Avedon highlighted the grandeur of couture by portraying an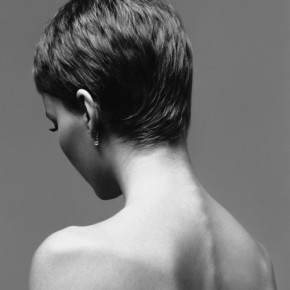 artful and luxurious lifestyle. Traditionally, models stood still and solemn but Avedon pushed past the norm by demanding emotion and movement in his photographs. The end result left audiences awestruck and revolutionized the industry by creating a higher standard. In addition to working for the most elevated fashion magazines in America, he created advertising campaigns for Calvin Klein, Revlon, Versace and Dior. Very few photographers have matched his portfolio. He created "Dovima With Elephants" which was shot at a circus and remains one of the most famous fashion photographs in history. Dovima, one of the top models during the 1950s said, "He asked me to do extraordinary things but with Avedon, I always knew I was going to be a part of a great picture."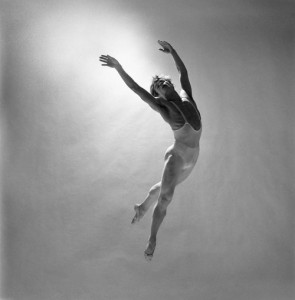 Born: May 15, 1923 in New York City, New York.
Known For: His depiction of fantasy opened people's minds and gave them shocking images they did not see everyday. He was also able to capture the personalities of public figures, as well as the lives of everyday people through his portraiture.
Aesthetic: He was known for minimalism, using a stark white backdrop with his subjects. The backdrop allowed audiences to focus on the subject and provided Avedon with a blank canvas where his subjects would freely express themselves.
Outside of Fashion: While Avedon revolutionized the world of fashion with his images, he also focused on accomplished subjects and a journalistic perspective. During the Vietnam War he shot images of American soldiers as well as Vietnamese napalm victims. In 1974, he presented a show at the Museum of Modern Art which focused on his terminally ill father. His work was also exhibited at the Smithsonian museum in 1962 and 1994. In 1992 he went back to publications, with his work for The New Yorker, making him the first staff photographer in the history of the publication. Aside from his editorials and exhibitions, he worked on two books. The first was Observations where he collaborated with Truman Capote and featured his photographs. The second also had a photograph collection called Nothing Personal where he worked with James Baldwin.
His viewpoint:
"In front of the Plaza Hotel, I saw a bald man with a camera posing a very beautiful woman against a tree. He lifted his head, adjusted her dress a little bit and took some photographs. Later, I saw the picture in Harper's Bazaar. I didn't understand why he'd taken her against that tree until I got to Paris a few years later: the tree in front of the Plaza had that same peeling bark you see all over the Champs-Elysees."
"The moment an emotion or fact is transformed into a photograph it is no longer a fact but an opinion. There is no such thing as inaccuracy in a photograph. All photographs are accurate. None of them is the truth."
"Sometimes I think all my pictures are just pictures of me. My concern is… the human predicament; only what I consider the human predicament may simply be my own."
"My photographs don't go below the surface. I have great faith in surfaces.  A good one is full of clues."
His photographs can be found in the collections of the Museum of Modern Art, the Metropolitan Museum of Art, the Minneapolis Art Museum, the National Museum of American History, the Smithsonian Institution, and many others both nationally and internationally.  

Images from http://www.avedonfoundation.org/