Wow. Everyone loves a good TOTE. There is nothing more satisfying than having enough room to stuff your sweatshirt, laptop, AND a water bottle all in one bag. Who cares if it's super heavy on one side of your body, everything is floating around, and it takes you 5 minutes to locate your wallet in line at the coffee shop. You're doing great!
Words and illustration by Grace Hoffman
October 26th, 2018
Totes come in all shapes and sizes. Some totes make you a walking advertisement, some give you a 90s Mommy vibe, while others signal you are on your way over to purchase some fruit from Trader Joes. Below are some totes that I have noticed around Richmond that inspired my fashion crush.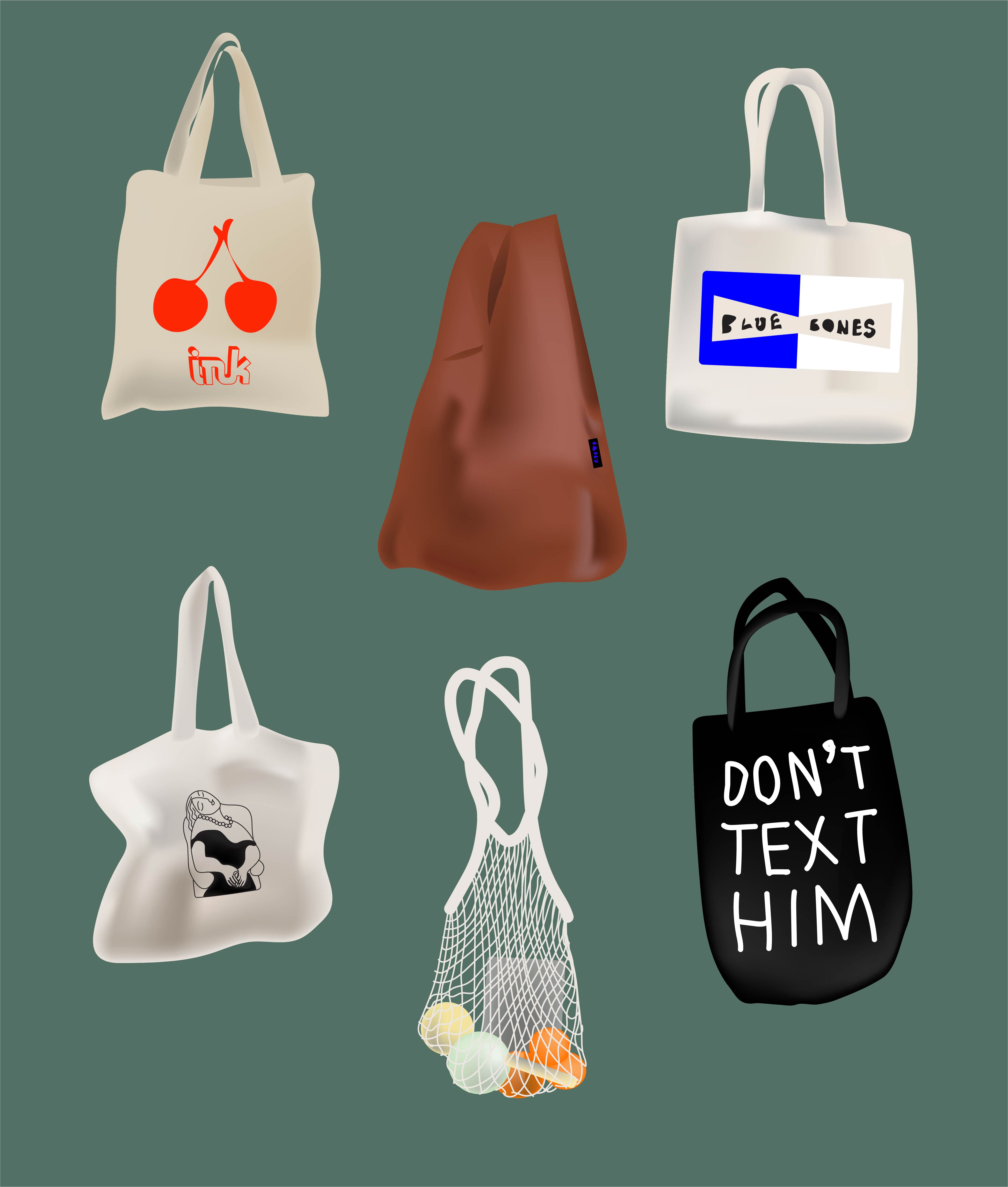 (Top left: ink tote, top middle: BAGGU reusable bag in terracotta, top right: Blue Bones tote, bottom left: ink staff member Darby's favorite tote that she got from her grandmother, bottom middle: reusable net shopping bag, bottom right: DON'T TEXT HIM tote from ConnieTroversial)
FYI: If you don't like totes or dont have the means to buy one but would like to use reusable bags when you shop, check out Ellwood Thompson's reusable bag share program!