This past April, I had the opportunity to speak with junior fashion design student Benjamin Coryell. Through pieced-together text conversations in the coming weeks before their long-awaited fashion show, we discussed Benjamin's travels across the globe, their ethos surrounding creativity, as well as the meaning behind their new collection that he will be previewing at the Virginia Museum of Fine Arts.
Colin: Hey, Ben! To start the interview off, what are you up to right now? It's great to speak with you today. To kick off the interview, could you share what you're working on?
Ben: Right now, I'm sitting in my apartment listening to some jazz records and finishing some hand-sewing details for my upcoming collection. I'm mainly just finishing up hems and buttonholes.
Colin: That sounds lovely. Is jazz something that helps move you along with the creative process?
Ben: Most Definitely. I feel like music in general really helps me engage that artistic side of my brain. Jazz is that nice balance of melody and chaos in which I like to find myself existing. Right now, I'm listening to Makaya McCraven's "Universal Beings."
Colin: Could you tell me about your childhood experiences that led you to fashion?
Ben: For sure. I grew up in a military family, which meant moving every few years. I lived all over the US, Germany, and South Korea. It wasn't until living in South Korea during my final year in high school that I became fascinated with fashion. I felt like growing up I tried to blend into my surroundings, as that's how I adapted to constantly changing environments. When traveling in Tokyo and Seoul, the idea of personal style and expression just clicked for me. Every day is another day to wear whatever the fuck you want! I saw everyone wear flowy-wrapped garments and elongated silhouettes in a completely genderless way. I loved it! It entirely sparked my love for the artistry of fashion, both styling, and designing.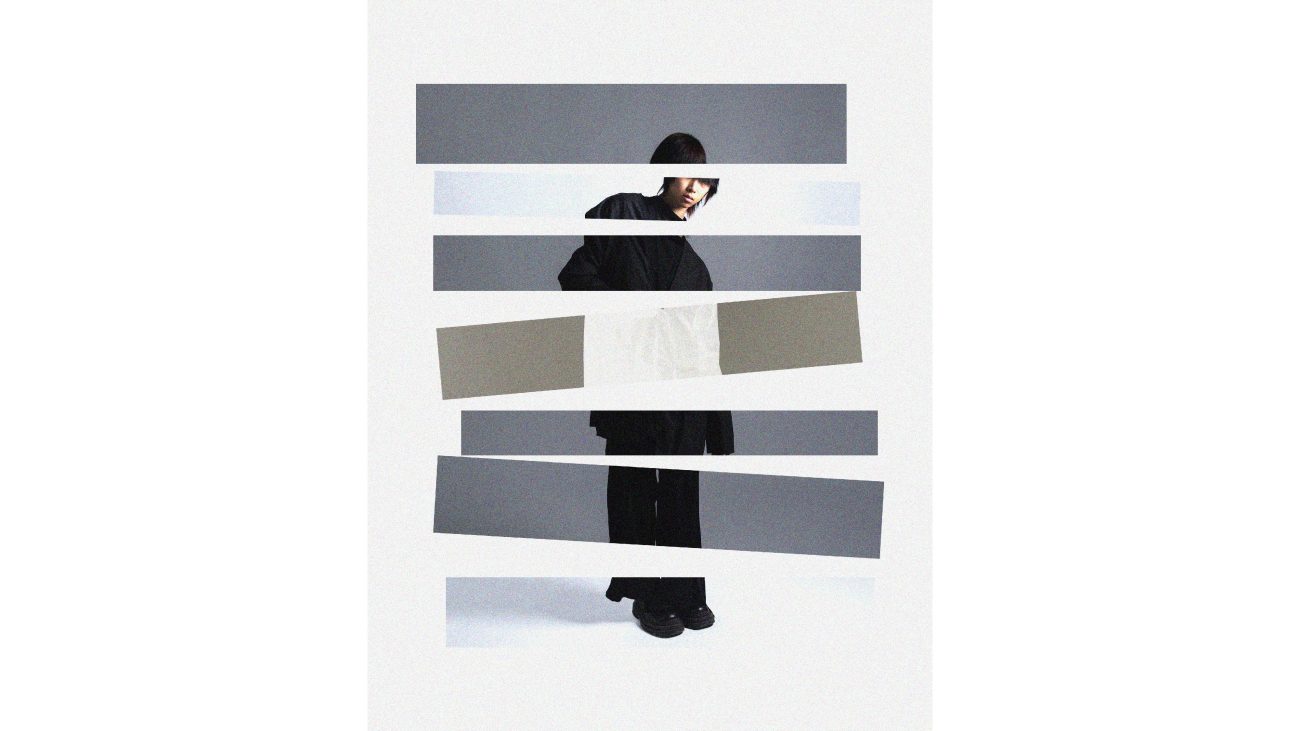 Colin: From the time you spent in Asia to now, how has your design language evolved over time?
Ben: I would say now I've had the time to grow and look at the things I'd find fascinating in the past and break down why I was drawn to them. I've come to find that I'm drawn to construction and the idea of multifaceted designs that can allow a garment to be styled in multiple ways. I love playing with shapes and silhouettes that a large audience can appreciate no matter who they are. I think studying a lot of European and US workwear also helped me refine my love of engineering and clean stitch work. All this, and of course, just being a dork and appreciating great designers of our time, such as Issey Miyake, Yohji Yamamoto, and Rei Kawakubo.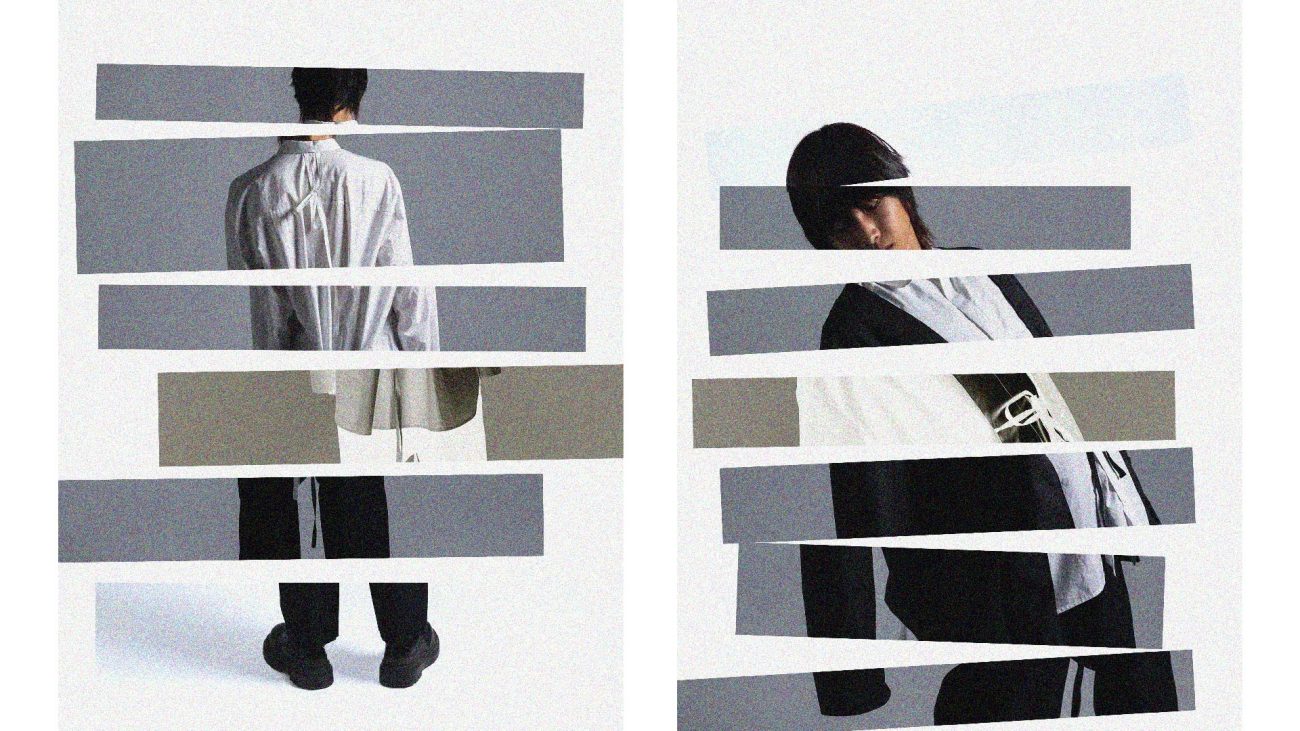 Colin: Issey was known for his democratic design ethos and motivation to remove the restrictive nature of clothing and create inclusion within fashion, which, I believe, aligns with what you have said about finding an audience within the masses. What are some aspects of him that inspire you?
Ben: Issey Miyake is a superhero to many of us designers. He's your favorite designer's favorite designer. He had such a wide-ranging ethos from his work with Final Home, Homme Plissé, and even his laser cut line 132.5. He had an approach to patternmaking that was so unique and original. I am constantly inspired by his early collections, where patterns were cut in organic shapes to create unique forms. I also loved his use of low-waste patterning, where he would use only one continuous rectangle of fabric to be sewn into a garment- almost as if it were origami.
I hope for a slower future in fashion where brands can have time to create freely and not just be compared to what's "now."
Colin: Returning to your designs, I understand you are trying to preview your collection at VCU's fashion show in the coming weeks. What are you trying to achieve or showcase for the Richmond audience to see?
Ben: For sure. I'm very excited to debut my junior collection titled "Note To Self." I wanted to focus on the subject of sensitivity and acknowledgment of one's emotions. Growing up, I felt shame for being sensitive, and in this collection, I want to speak to my younger self and explain that it's ok to be connected to feelings and have the ability to read others. Many garments I created have cinched and tied details that can tighten to the wearer to resemble being suffocated on the inside and not expressing your emotions. When each garment is worn freely and untied, everything drapes and flows to allow the wearer to express themselves. Many of the shapes in this collection also take inspiration from my time overseas studying Japanese and French garments. Everything has a drape and flow, allowing for a very genderless look. I also designed everything with drawstring closures, so every piece is very size inclusive because it's important to me for a lot of people to be able to wear the clothes I make.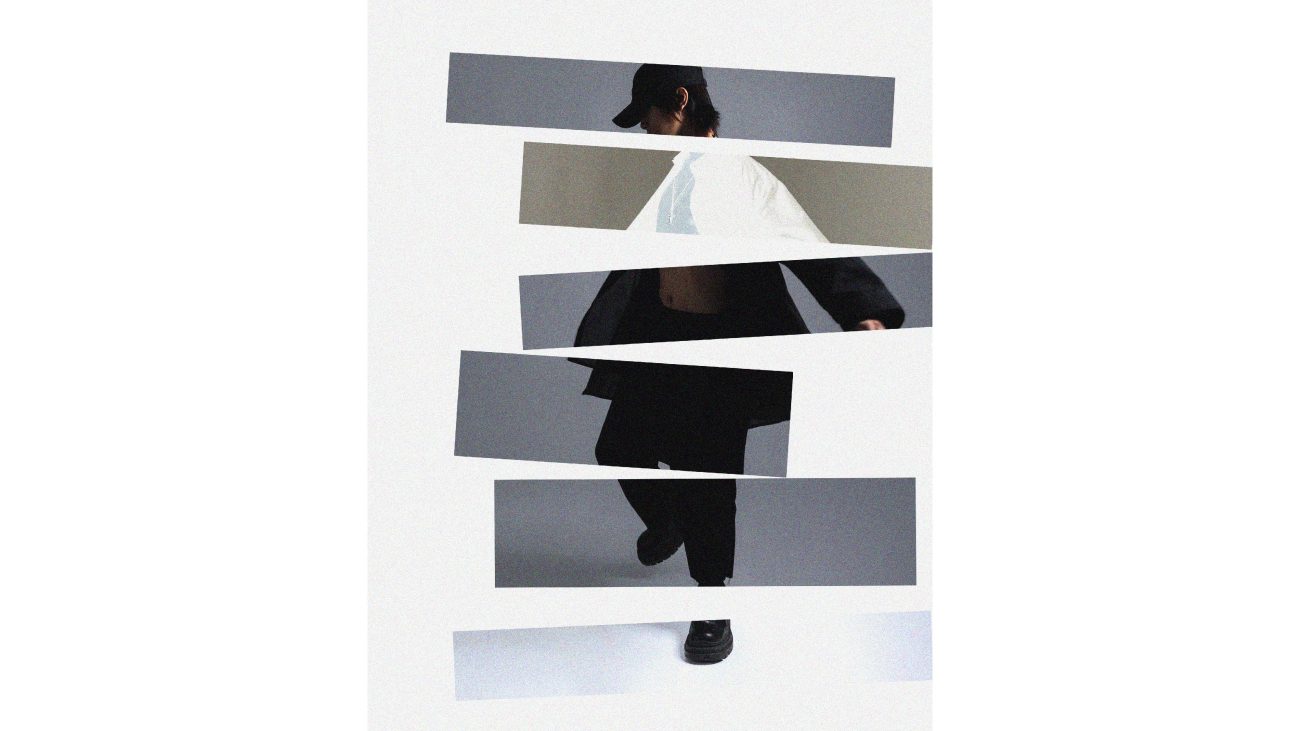 Colin: With the advent of artificial intelligence now having a formidable presence in the creative space, how do you believe up-and-coming fashion designers will be able to navigate the field when A.I. is being trained to design like a human?
Ben: I know there's been a lot of buzz around A.I. right now, both good and bad. I think its potential is pretty exciting for many of us in the art world. The ability many of these A.I. have to help create mood boards and render quick ideas for designers is dope. As long as you use AI as a research tool to help you get to the end product and not use the recycled art as your own, I see no issue. I hope we can start viewing it like we do Siri or using a calculator. At the end of the day, we're always going to have new technologies that advance us, we just need to be smart about how we use them.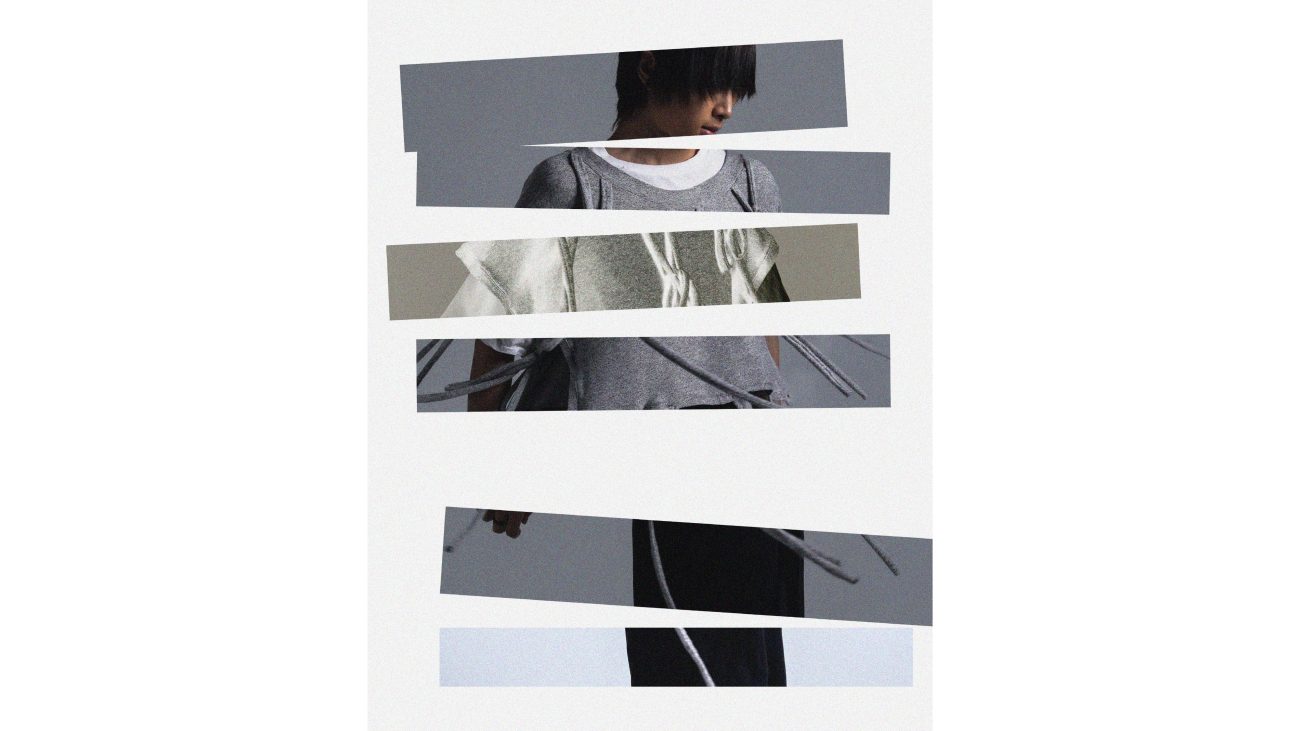 Colin: How do you balance the desire to create something that is timeless with the pressure to keep up with the fast-paced trends of the fashion industry?
Ben: Honestly, I just don't. I try to steer clear of all these quick trends that lack expression and originality. I usually flock to designs that most people can wear in the hope of a more "timeless-collection" approach to fashion. Of course, you'll see some fun things I make just for the sake of (the) runway, but I like to make practical clothing. I think it's crucial as a designer to have knowledge of merchandising to understand your audience and what sells. I practice introducing small shifts in shape, like making things more tight-fitting for a couple of looks and then having more drape and volume for others. Overall, as someone getting ready to start their career in the industry, I hope for a slower future in fashion where brands can have time to create freely and not just be compared to what's "now." I see what's selling now, but I remind myself never to lose my inner artist in the process.
Photography: Brandon Christopher
Graphics: Khoi Le