By Nicolas Desouza
Photos by Kadeem Morris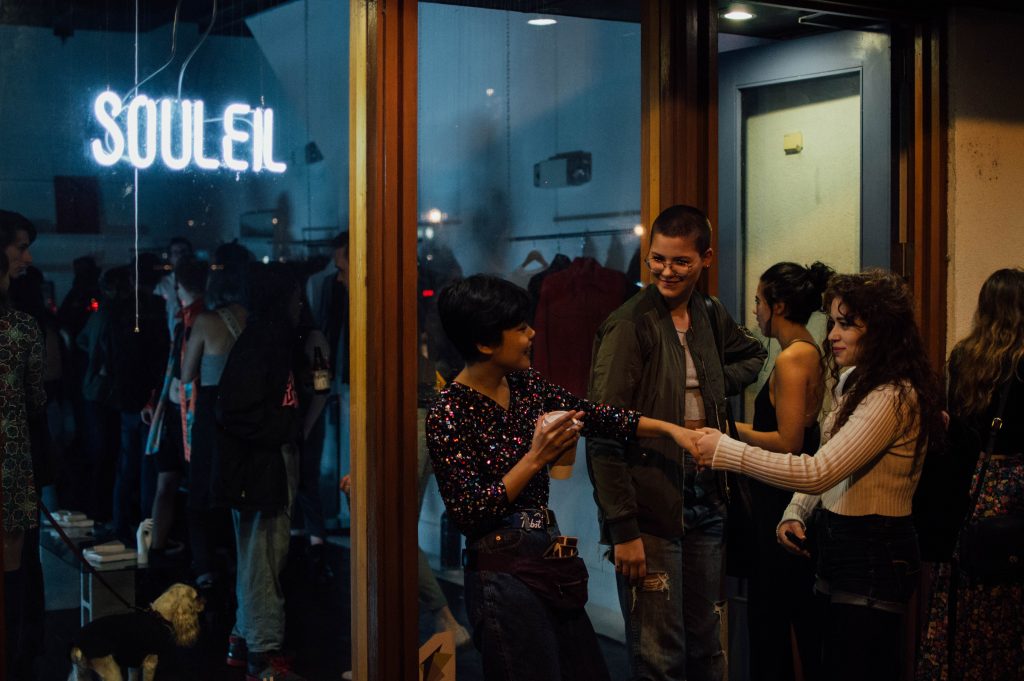 According to Rachel Kim, the president of The French House, this free anniversary event was about "bringing a really talented queer and POC (people of color) showcase to Richmond, in order to lift up that community."
She believes that there are not enough POC spaces in Richmond and that this organization pushes the socially conscious culture forward by dedicating their time towards that goal. Check out their latest interview with Dominique Gay, the radio host and DJ who set the ambiance for this event at Soul.eil with some fresh instrumental tunes. Tune in to her radio show, The Lift, every Thursday from 10 – 12 p.m. on 102.9 FM or online.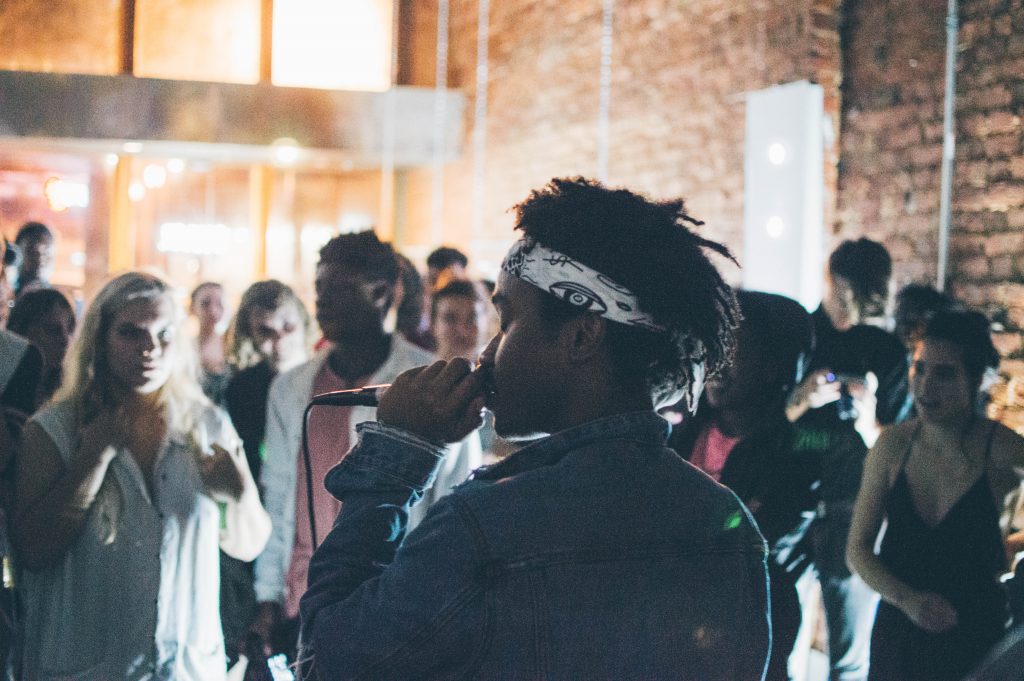 Micah Williams made the trek all the way from Maryland to open for this event. People really started getting into the grove when he played his song, The D!SCO, featuring a lot of synth and a driving beat.
Williams successfully set the stage for the next rap performance, courtesy of Alfred.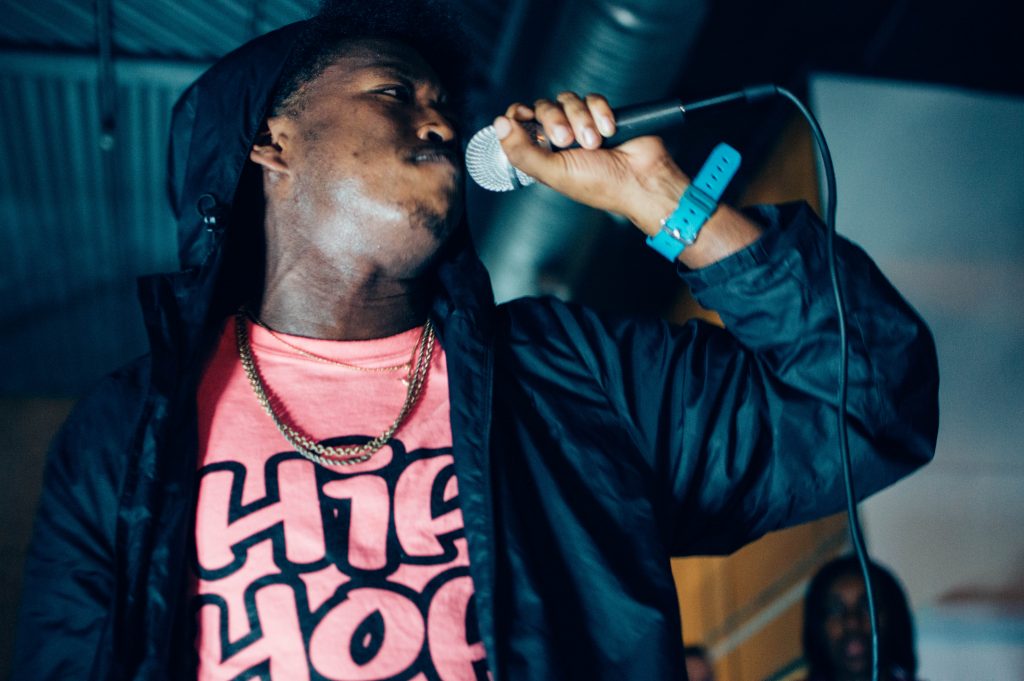 If you've seen Alfred perform before, then you are aware of how he morphs into his alternate persona when he hits the stage.
For those of you that may not have had the pleasure of doing so, you can always find out when he is playing next by liking his page on Facebook.
While people listened to the Tyler the Creator-esque lyrics of Alfred, they also had the opportunity to purchase pieces from VICTIM15's fashionable clothing line. Available for purchase online and in person at Soul.eil, walking down the street sporting this designer's clothing will surely turn heads.
Before the headliner played, we enjoyed a set by his very talented producer, Captain Pizza. As a part of eth, a collective of 14 other artists with similar styles and two curators, Captain Pizza is really on top of his game.
If you're looking for some chill and soul-filled electronic music to vibe to, then this Soundcloud channel is for you. Don't hesitate to click the link above.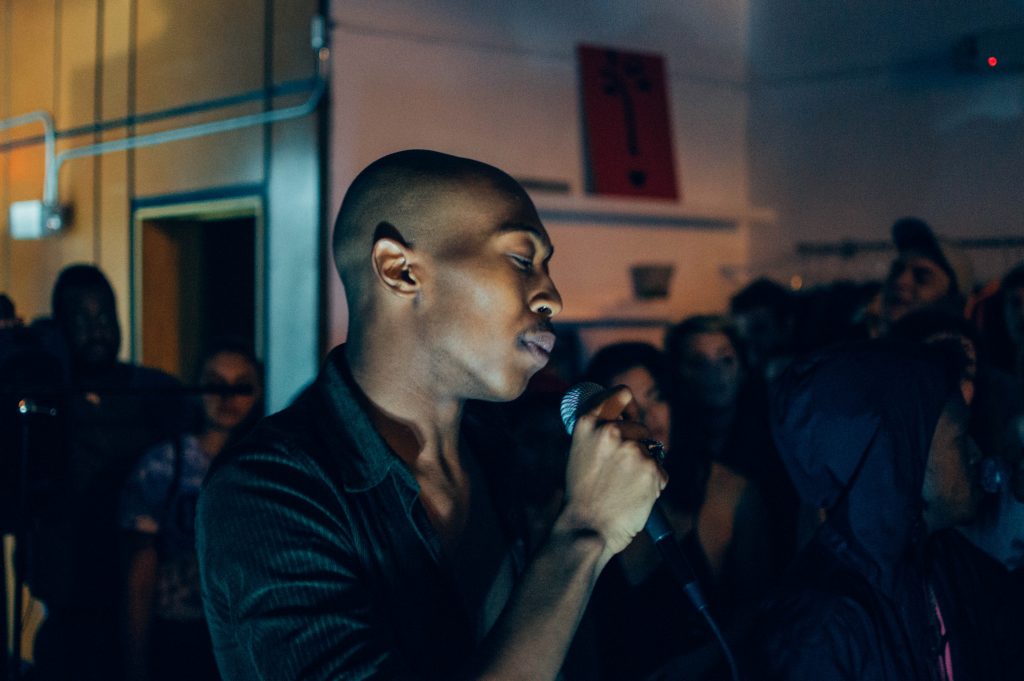 It's always great hearing about a new artist on the scene making waves at VCU. It's even better when you happen to be covering a show where he is going to be performing, and despite the high expectations, are still blown away.
Shy Lennox took the crowd by storm with a voice that can only be described as smooth. He is primarily a baritone, which fits the aesthetic of his music perfectly. As an R&B musician, Shy Lennox was not only, in my opinion, the best voice of the evening, but he was also the most talented performer. His subtlety seductive motions fit the genre very well. Nevertheless, the best part about Shy Lennox's performance was how he was able to engage the audience. This guy seems to be a natural.
That being said, we are very proud to announce that Shy Lennox will be performing at Oasis, a concert produced by Ink Magazine on November 5th. Below is a small sneak preview of the vibes we will be pushing forward for this event. Follow us on Facebook, Instagram and Twitter for more.
---
IT'S ALMOST BEEN A FULL YEAR OF The French House!

Come celebrate a year and all of our amazing participants, invite your friends for free music at Soul.eil,

+ Shy Hinnant + Capt. Pizza (Andrew Brown) / Micah Williams / Alfred.

doors at 6:30 sounds at 7:00

+ Nikki Harmony from The Lift will be DJing so you don't want to miss this

PSA This is a safe space! No racism / homophobia / islamaphobia / sexism etc. will be tolerated at all. We're here to turn up not hate! So if you have any concerns reach out to me and I'll do my best to make you feel safe and have a great time!
---
https://www.facebook.com/The-French-House-511284472374833/?fref=ts
http://www.thefrenchhouserva.com/
@thefrenchhouserva