By Caitlin Stallings, guest columnist.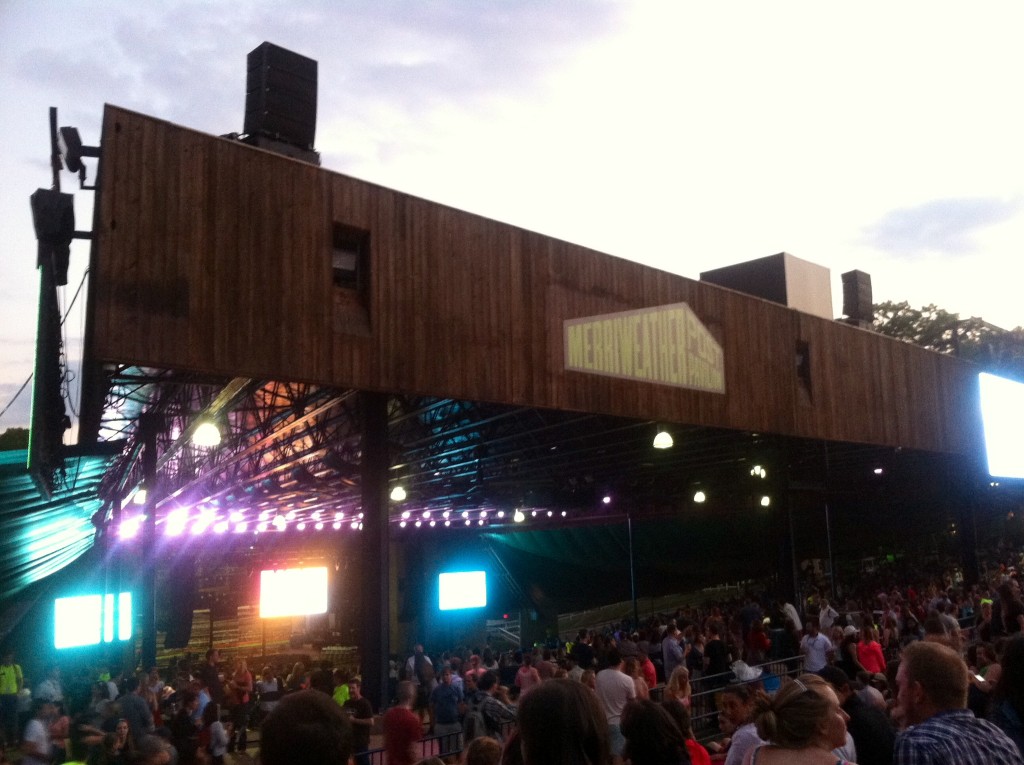 Way back when, I saw Jack Johnson perform at the Richmond Coliseum for the Get Out and Vote Tour in 2008. As much as I adore Johnson's mellow music, I was unable to enjoy his set due to the drunken buffoons belting every single lyric to his songs while also spilling beer all over the unlucky ones in close proximity to them.
That whole experience really bummed me out, so when I heard about him coming to Merriweather Post Pavilion in Maryland this summer, I knew I had to be there.
As if it wasn't publicized enough, major renovation plans for the venue were revealed just before the concert. Johnson is a huge environmentalist or "tree hugger," so what better way to announce the progress of Merriweather's eco-friendly features than with his voice and support.
Johnson's opening act was Amos Lee, a singer-songwriter who incorporates a bit of rock 'n' roll, folk and soul into his music. These genres combined produced a flawless melodic combination. An added bonus to the equation was Lee and his band's ability to harmonize in sync with one another.
He started off with "Windows Are Rolled Down," a summer anthem for the brokenhearted. To lighten up the mood a bit, his band played their own version of "Single Ladies." Annie Clements, bassist and backup vocalist, blew the crowd out of the water with her spirited voice.
Lee made a comment before one of his songs about making it "big" one of these days. This completely baffled me, mainly because of how incredible his music and live performance was. I hadn't heard a modern artist with as much soul as him, let alone a guy with a set of pipes like that without needing anything to enhance his vocals. I was shocked that he wasn't already considered to be a superstar for his musical talent.
There was hardly any hang time in between sets. It didn't take long for Johnson to hit the stage with his fellow band members and immediately start to jam out to "Washing Dishes" from his latest album, From Here to Now to You.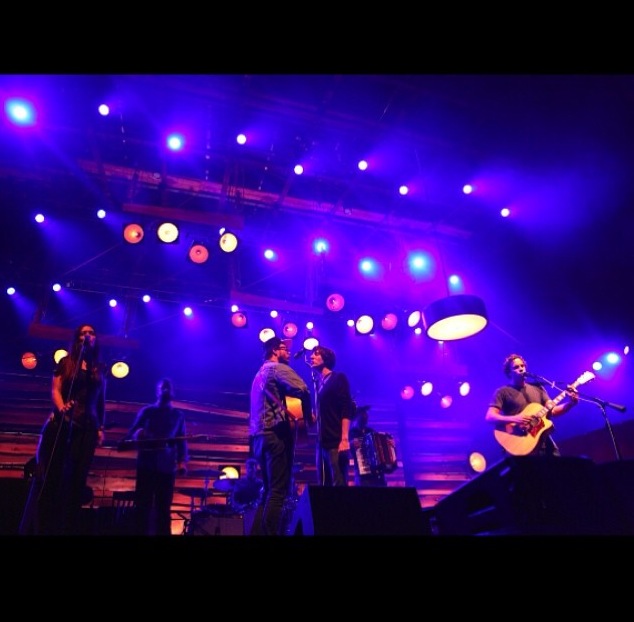 The enormous audience had been sitting down, bobbing their heads a majority of the night until he stepped foot on the stage.
What I really loved about Johnson's set was that he played a variety of his music, both the old and new, instead of playing only songs from his new album. He went as far back to his first album, Brushfire Fairytales, and played classics such as "Flake" and "Bubble Toes."
Amos Lee came onstage earlier on during Johnson's set to sing and play guitar on "Inaudible Melodies," and also partook in a magnificent cover of Otis Redding's single "(Sittin' On) The Dock of The Bay." About halfway through his encore, Johnson brought Lee and his band onstage again for his last three songs of the evening.
Nowadays, most musicians strictly stick to selling the audience their brand new music when performing and fail to portray what music is all about- bringing people together. It's made out to be nothing but a big gimmick.
As a frequent concertgoer, I cannot reiterate enough how refreshing it was to see someone as humble as Jack Johnson take the spotlight without such a shallow depth of field.