By Shaun Jackson, guest columnist
While florals aren't exactly a "new" trend (insert Devil Wears Prada quote here), an upsurgence of florals for men reaffirms the trend is alive and well, slowly turning over a new leaf for men's fashion everywhere. Atypical from your average garden party, the floral movement for men is brave and unconventional.
Designers ranging from the likes of Raf Simons to Saint Laurent lavished their recent S/S Menswear 2014 collections with florals that are filtering down from the luxury of the runway and implanting itself onto the everyday artsy RVA inhabitant. Finding the appropriate floral print that is fitting enough to read masculine, while delivering a certain extent of femininity, can be a difficult challenge for many men wondering if they can pull off this look. However, neutral color palettes complete with floral prints are rich and interesting without being overdone and overbearing and are proven to be essential to the aesthetic that goes hand and hand with men and florals.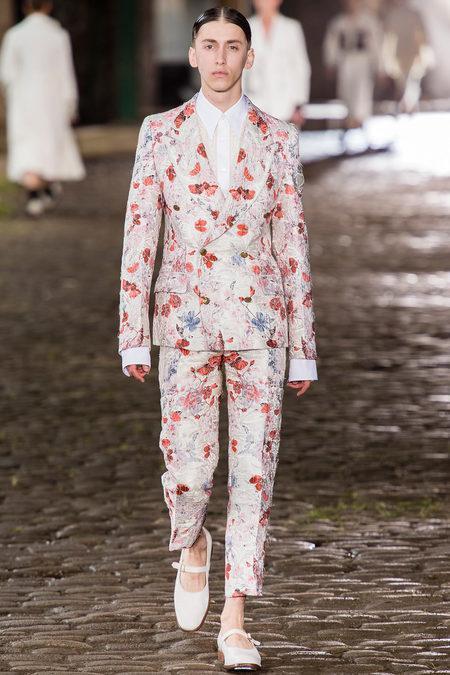 From everything to jumpers, blazers, suits, and simple t- shirts, men's florals are looking louder with bold colors and supersaturated hues, making an indefinite statement on "gendered" trends within fashion and acting as a perfect example of how the collective fashion zeitgeist is always evolving.