Weyes Blood Enchants with Audiovisual Experience at The National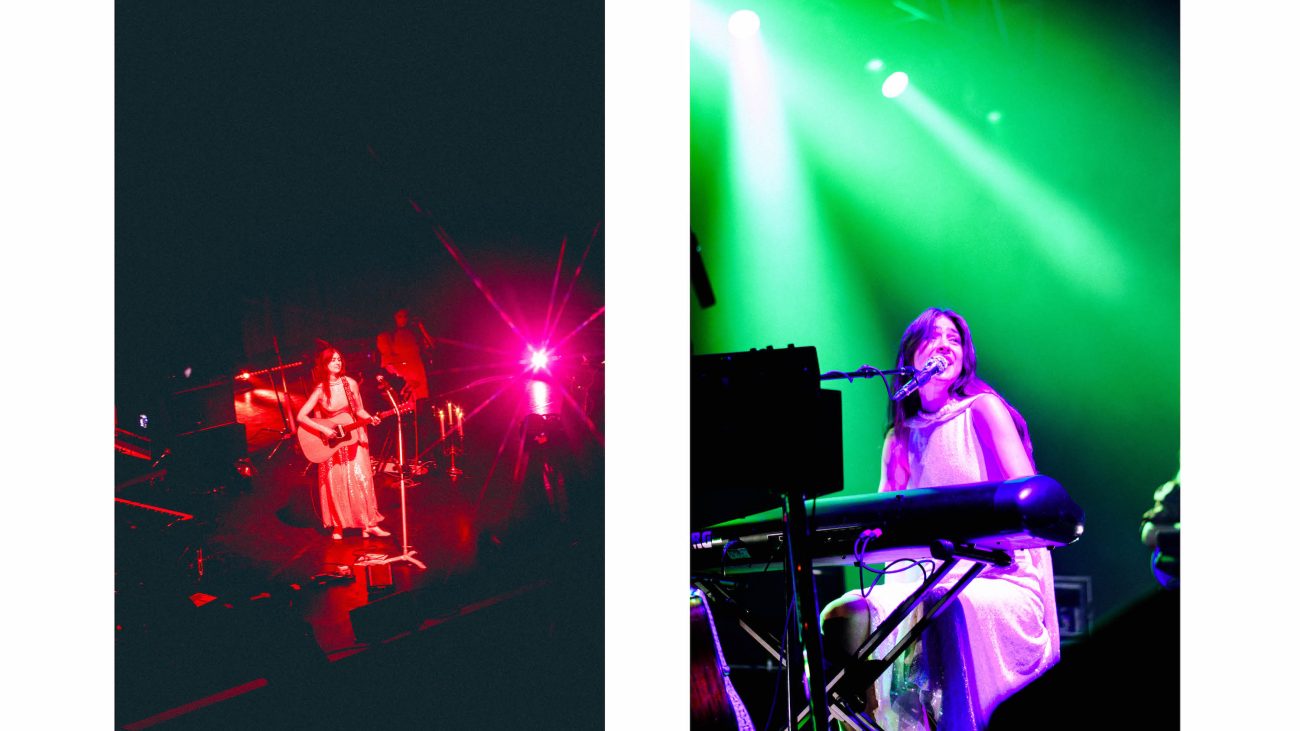 As Weyes entered, warm light engulfed us like a holy sunrise. Wearing her shimmery jumpsuit, cape and white boots, she saddled up to take the crowd on a celestial voyage.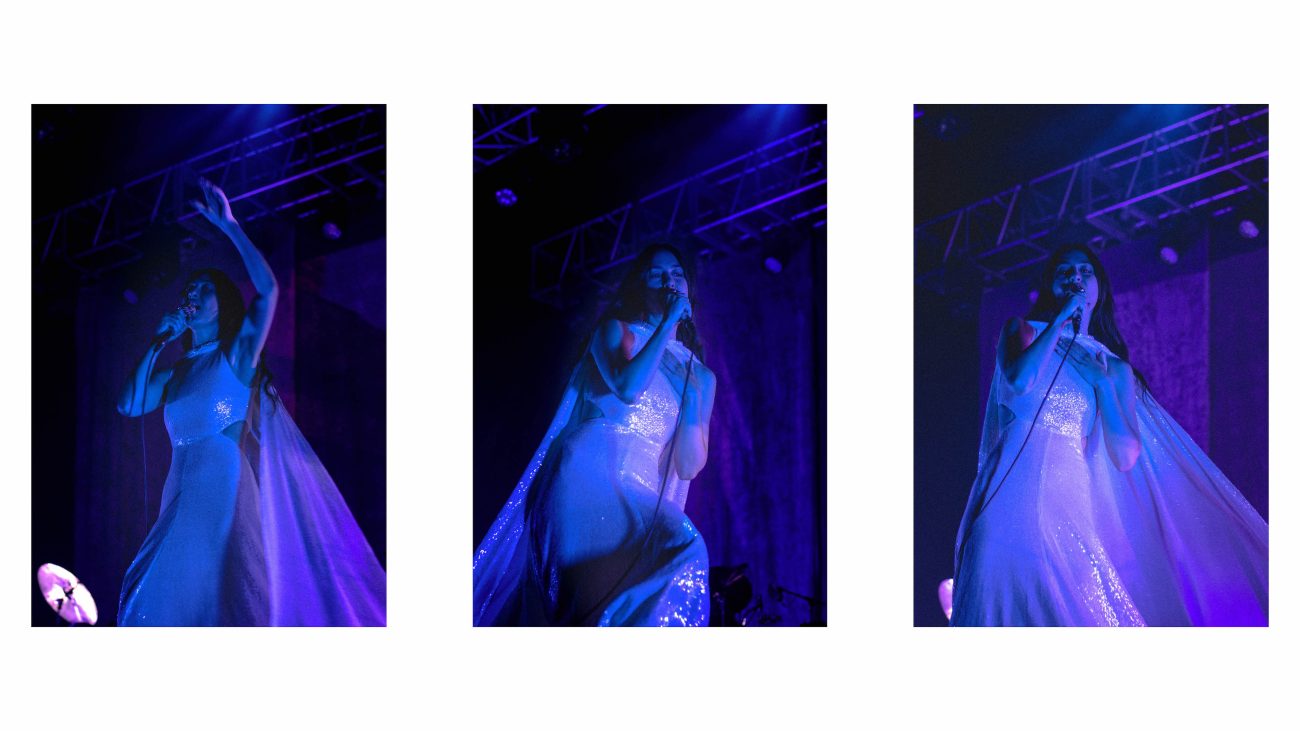 Weyes kicked off the set with "It's Not Just Me, It's Everybody," the first track from her recent album. The experience was not just a performance from her and her band, but a light show. Illuminating her body, blue and heart red lights danced on the stage, adorned with candelabras. The lights beautifully complimented the spacey, psychedelic folk sound that she's been cultivating throughout her discography. Her almost hymnal vocals and soft-rock instrumentals from her band paired with the switches between cool and warm tone light throughout the show made the emotion she sang with even more of a beautiful experience.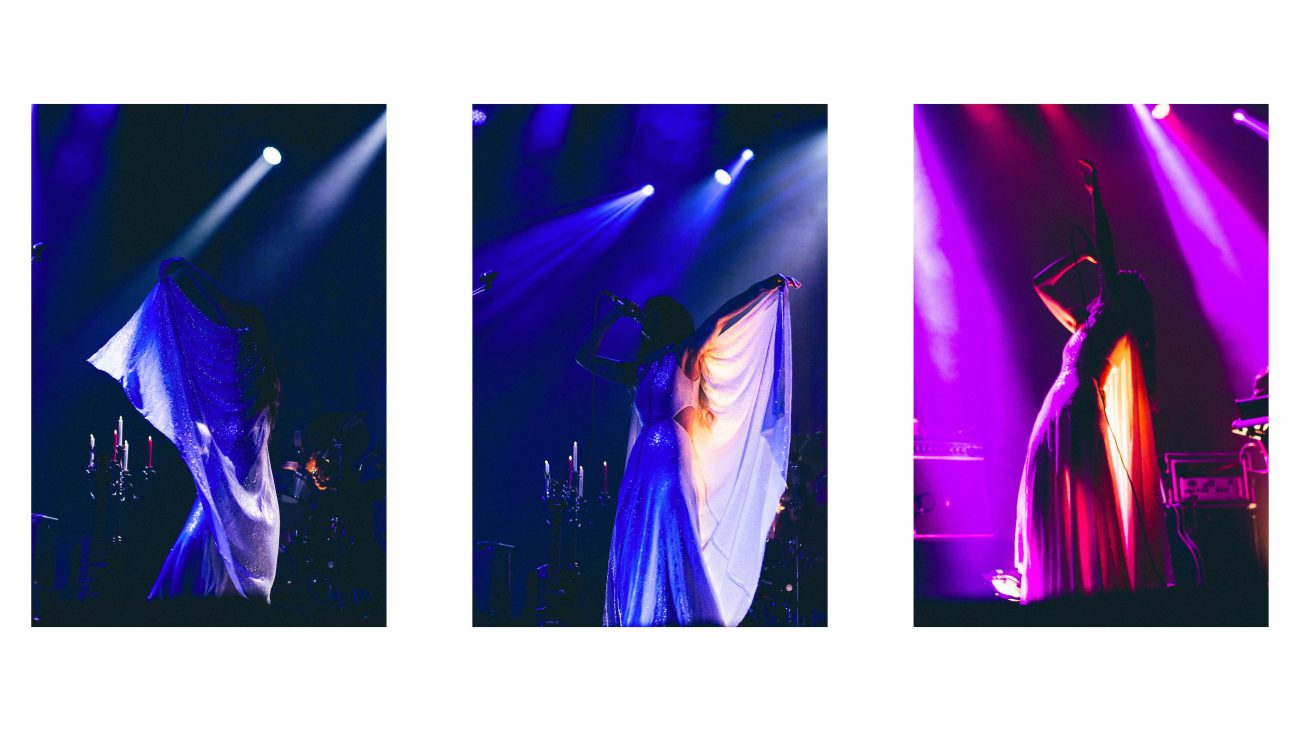 "And In The Darkness, Hearts Aglow" was released in November, 2022 as the fifth studio album from Weyes Blood. This album builds upon the ambient soundscapes Weyes created on their 2019 record, "Titanic Rising," which garnered widespread critical acclaim because of its innovation in the psychedelic chamber-folk sound.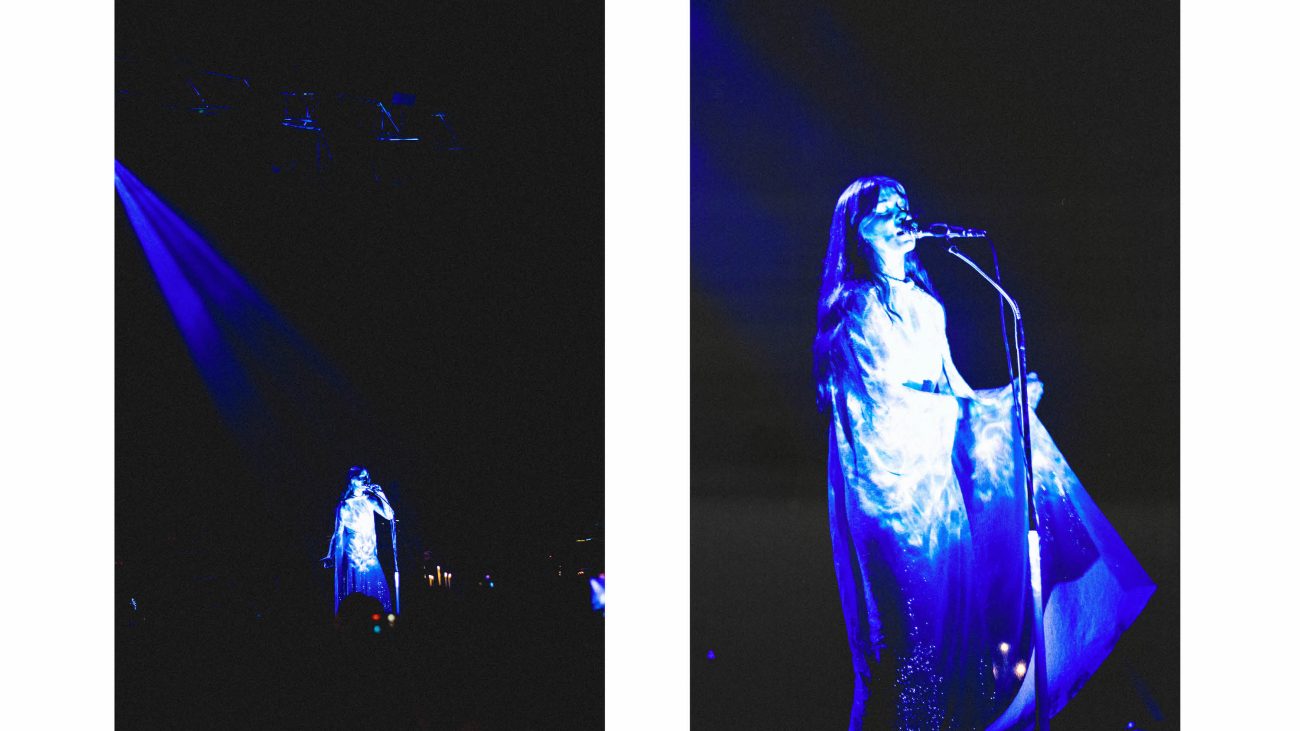 Weyes also performed "God Turn Me Into A Flower," debuting a short film made by a friend of hers in tandem, which is to be released soon. Throughout the song, the screen behind her flashed clips of herself and vintage films, in a similar fashion to Lana Del Rey's "Video Games" music video. The debut of this film made the concert experience feel all the more intimate, and added a new visual layer to the song, since she previously released a music video for this track. "God Turn Me Into A Flower" is an almost seven minute track with a hymnal organ and soft vocals. During the outro of the track, we were transported to a rainforest as the sounds of chirping birds and rain consumed us.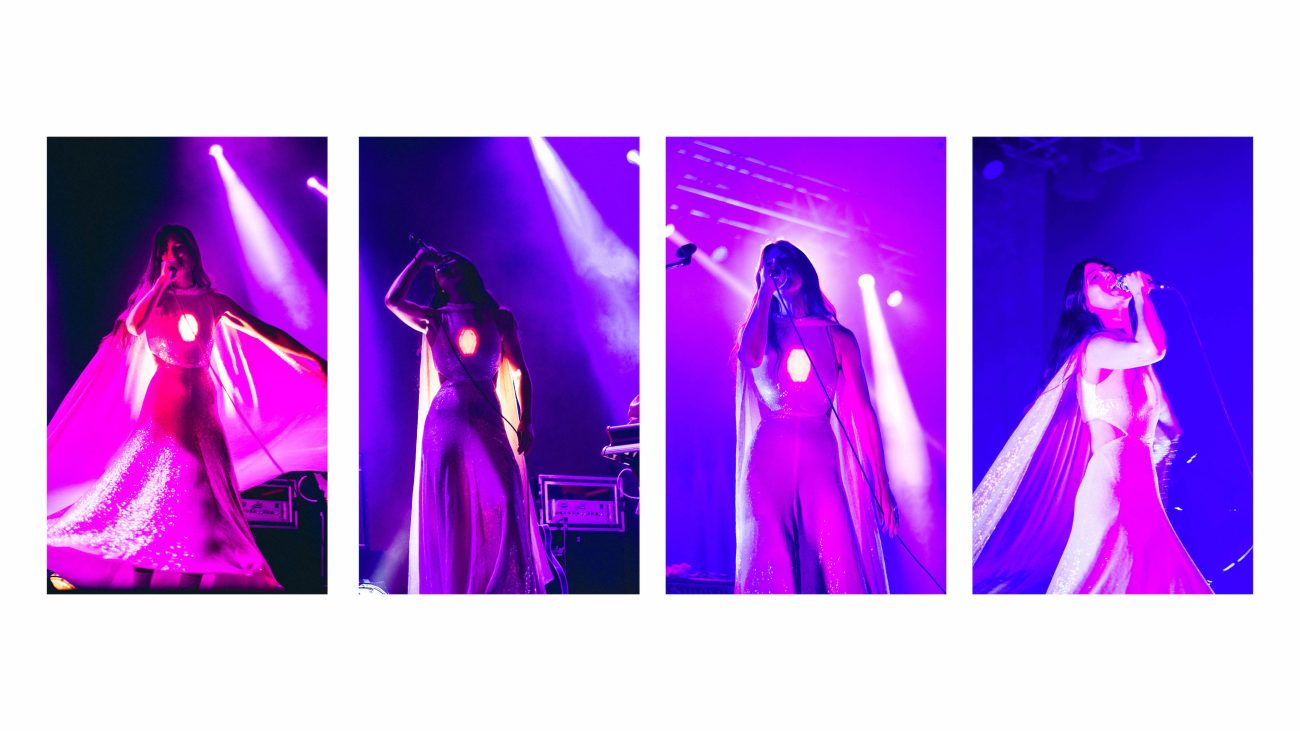 Weyes' visual aesthetics are intertwined with the sound that she creates. The cover art for "Titanic Rising" displays her floating atop a bedroom filled to the ceiling with water. This cover shocked audiences because she was casually submerged in water. The cover for "And In The Darkness, Hearts Aglow" is equally striking, featuring Weyes with her heart glowing through her chest. The red light puncturing Weyes echoed the theme, shining from the ceiling onto her chest.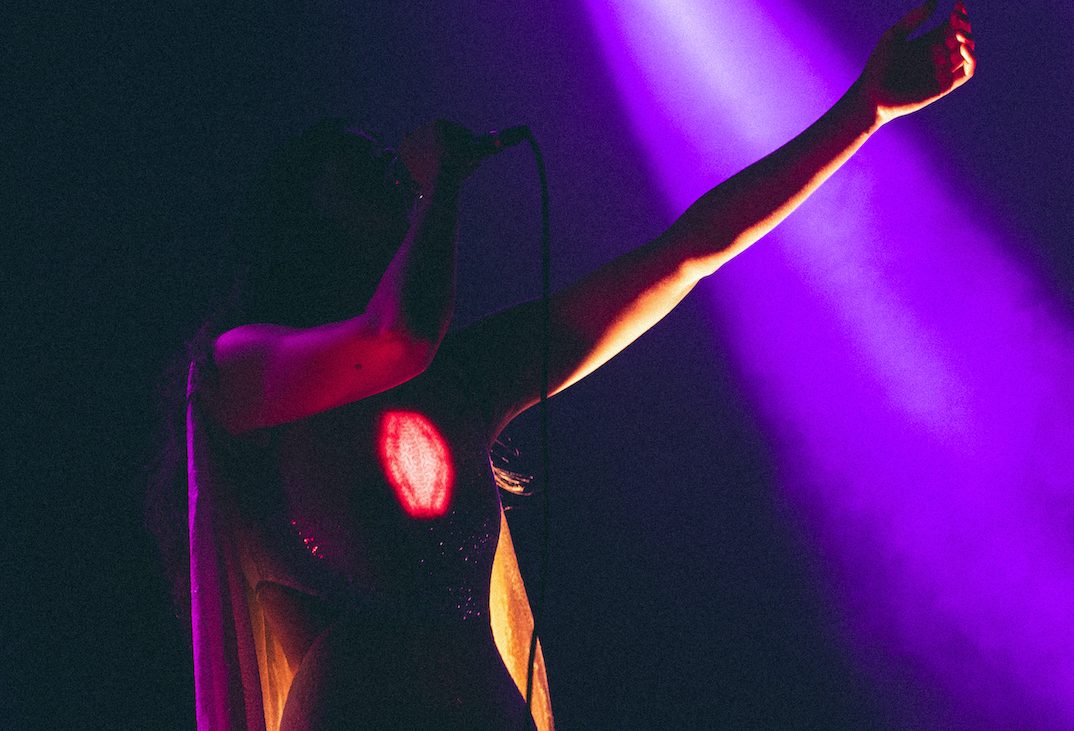 You might be wondering what exactly "And In The Darkness, Hearts Aglow" means. Weyes explained that the title is used to describe feeling around in the dark in a time of instability and change. This describes the last few years and the chaos that ensued surrounding COVID-19. Weyes is continuing to craft a psychedelic world across all of her projects for her listeners to enter. Each song is an expression of vulnerability accompanied by timeless, sparkly production.
Weyes Blood enchanted the audience and brought them into the world of her newest release with a glimmering light show.
Photography by LIGHTPAINTERR, Isaiah Mamo