Written by Mac Woolley
I sat in the back of the dark Art History classroom as Mr. Roe rotated through his carousel slide projector. My eyes started to grow heavy once again (it was an 8 a.m. high school class), but one of the dusty slides caught my attention. It was a painting of a glowing diner jutting out into a dark street corner. I heard Mr. Roe say, "And this is Edward Hopper's Nighthawks. Some of you have probably seen this before."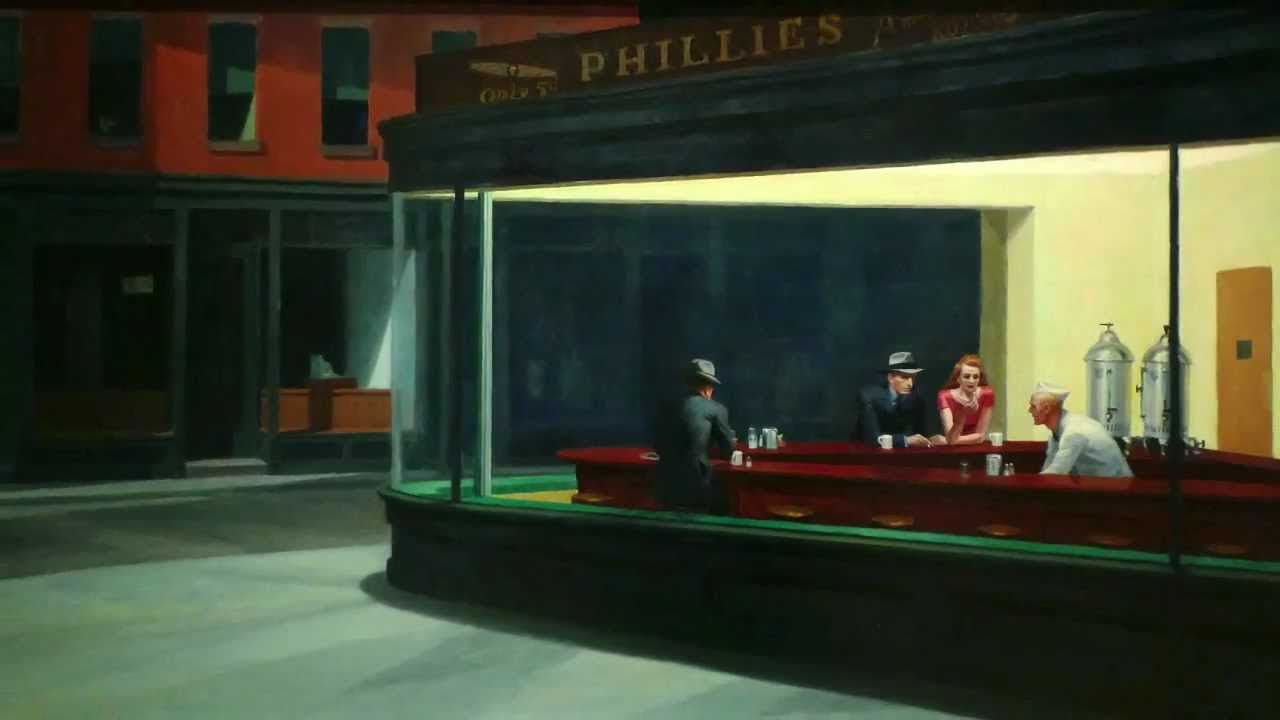 After that class, I did a deep dive into more of Hopper's work. I was mesmerized by the mysterious scenes in seemingly average locations. There isn't anything technically bold about the paintings, but there is this intangible feeling of grief and loneliness behind them. The look on people's faces and the way they are positioned gives off this sense of isolation even when there are multiple characters. The dimly lit scenes and deep shadows bring about this almost cinematic atmosphere. Each painting feels like there is a life-long narrative inside it. Looking at Hopper's paintings is like looking through an apartment window at night to see people talking or having dinner. It makes you feel a little weird, but it is also very intriguing. A lot of his paintings depict looking through windows, but he never really paints the glass, so you are sucked right in.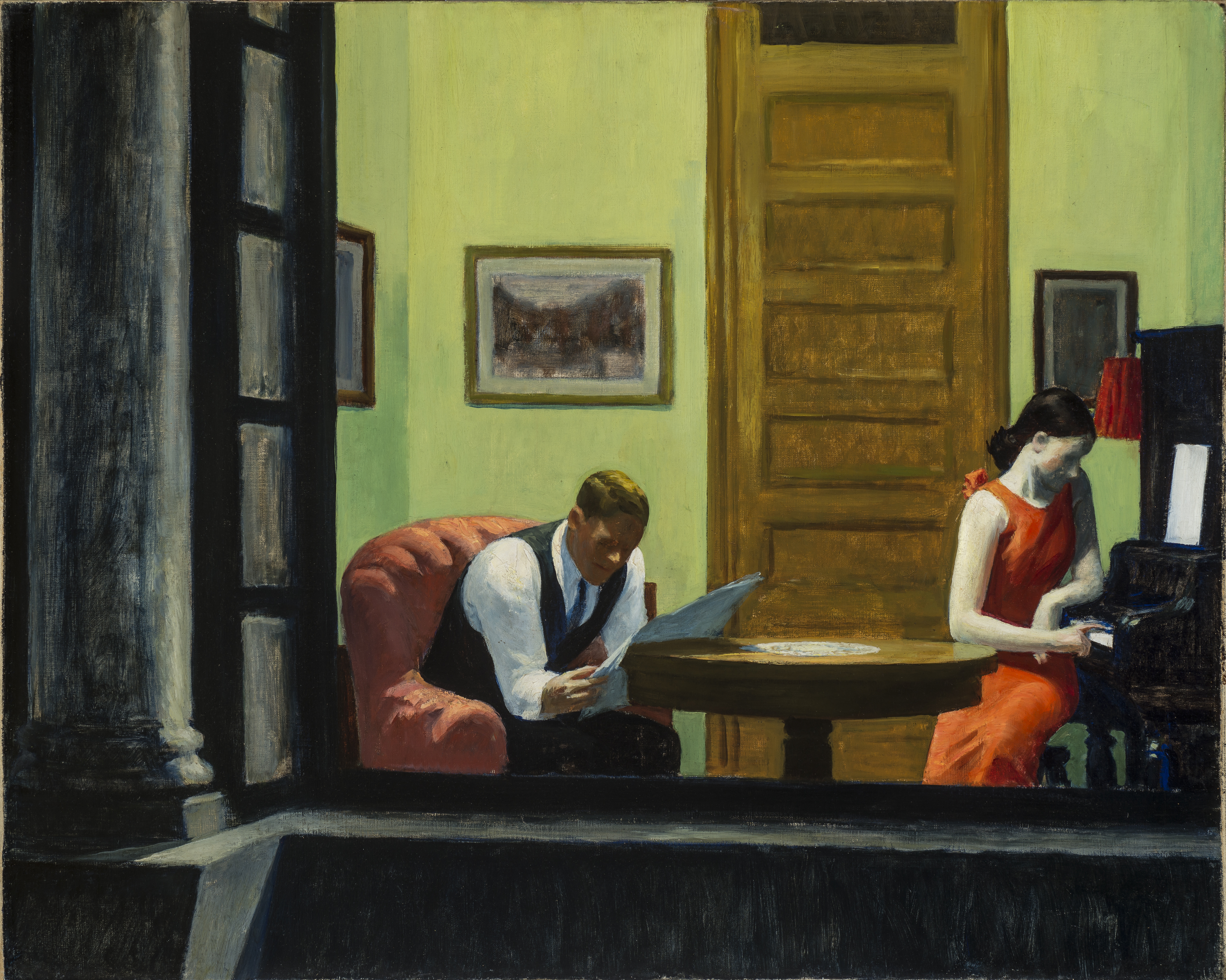 Not long after I first learned about Hopper, I started reading Raymond Carver's short stories. Halfway through one of his collections, I noticed how they brought about the same feelings in me as Edward Hopper's paintings did. Even the cover of my Carver book echoed Hopper's work.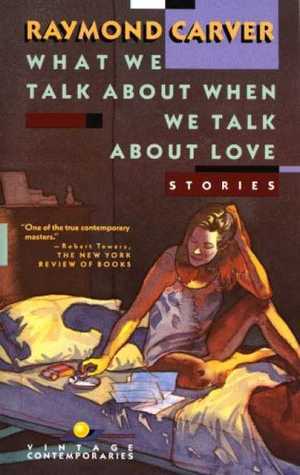 Carver's short stories were typically about working-class Americans facing loneliness or mid-life crises. Many of his stories had underlying narratives that weren't explicitly laid out like Hopper's paintings. There is just this sense that something is imminent. My favorite ones were brief moments right before something traumatic or brief moments years after something traumatic. Here is an excerpt from a Carver short story that I feel connects to Hopper: "But he stayed by the window, remembering. They had laughed. They had leaned on each other and laughed until tears had come, while everything else – the cold, and where he'd go in it – was outside, for a while anyway."
I'm not the biggest art history person, but Edward Hopper's paintings were at the top of my list to see in person. When I found out that the VMFA was having an exhibition of his work, I marked my calendar right away. I was bummed when I found out they were focusing on Hopper's work with hotels (Nighthawks is not in the exhibition), but they are showing sixty Hopper paintings and additional works by other artists that reflect Hopper's style. One of my favorite artists juxtaposed to Hopper is Gregory Crewdson. There is a massive print of a Crewdson photograph from his "In a Lonely Place" series that unsurprisingly (the title) has similar themes as Hopper. Another interesting part of the exhibition is a 3D hotel room based on a Hopper painting that people can stay in for a night. This is one of the more ambitious things I've seen an art museum do, but I think it could be fun to spend a night in a Hopper painting. The model is juxtaposed right next to the painting, and it is fun to look back and forth between the two.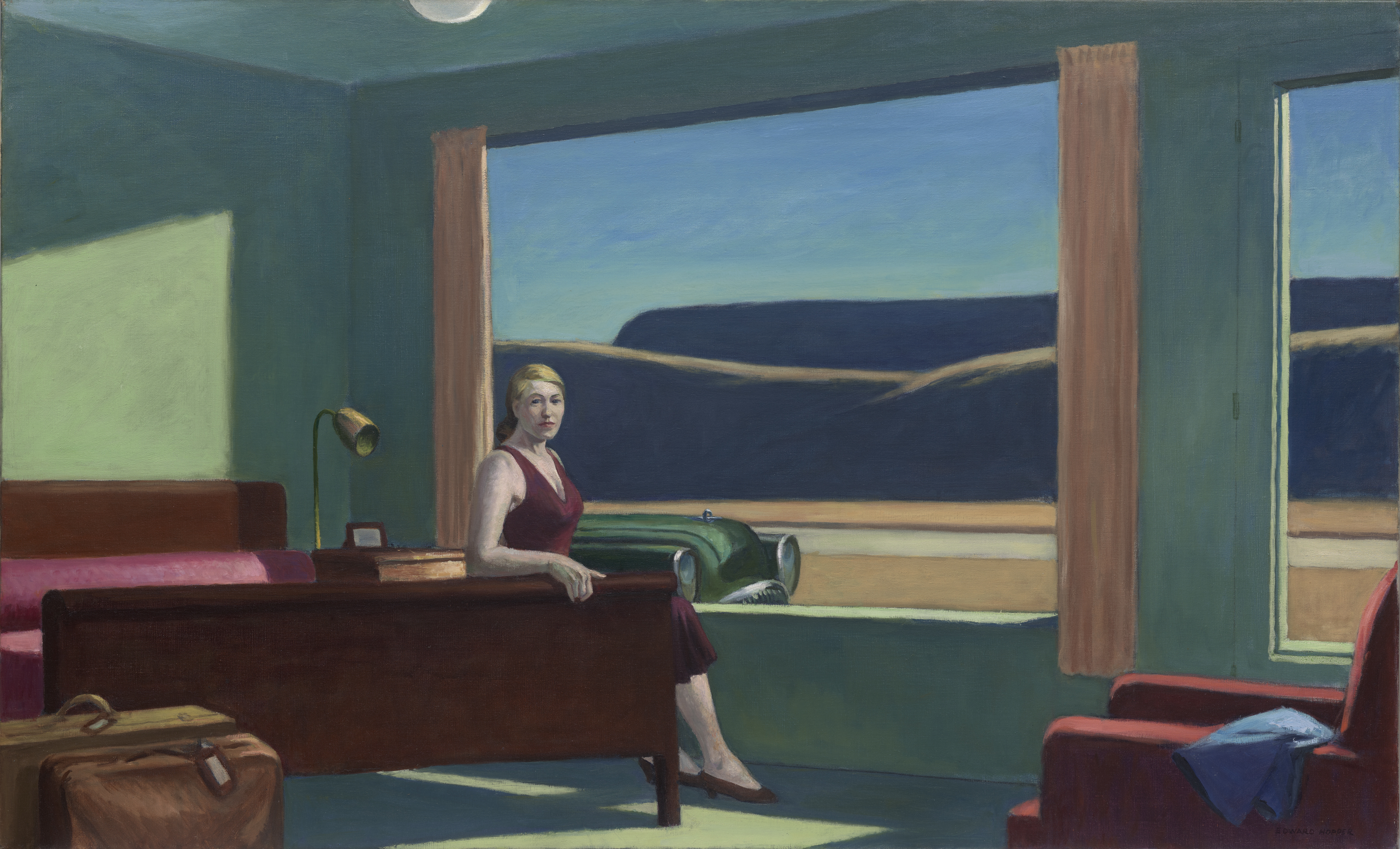 Edward Hopper and the American Hotel is showing at the VMFA from October 26th to February 23rd.