Cort Olsen
Editor-in-Chief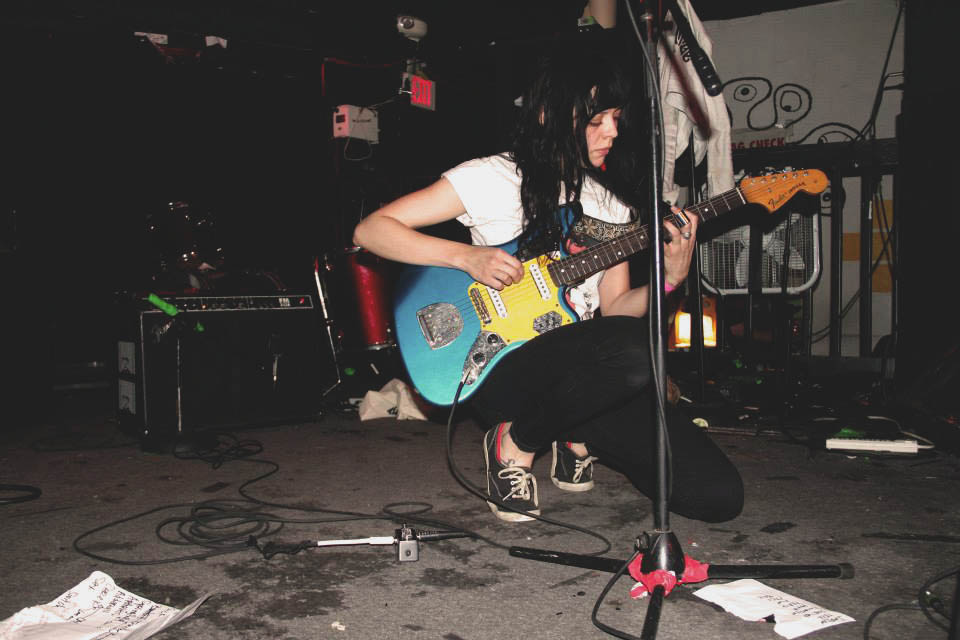 There are very few bands that keep me coming out every time they come in to town, and The Coathangers is one of the strong few. The Coathangers came to Richmond last night to play their third consecutive show at Strange Matter with the boys from The Audacity along with local bands The Ar-Kaics and Nervous Ticks who played with The Coathangers on their last trip through Richmond.
I had met the The Coathangers during their show back in August of 2013 and I could not believe how personable all of them are. This trip was no different, for as soon as I walked up to Stephanie Luke (Rusty Coathanger) she greeted me with a hug, which made me feel that despite the fact that they are constantly traveling around North America they still manage to remember those people that they meet. Before their set I managed to hang out with Stephanie, Julia, and Meredith and talk about various topics ranging from how their tour has been going so far, to family, to other goals that they hope to achieve. Luke and I spoke about her plans to take over a bar in her hometown of Atlanta Georgia with her boyfriend, Meredith Franco (Minnie Coathanger) talked about her brother and his hardcore band, and Julia Kugel (Crook Kid Coathanger) told me about their show in Vancouver, Canada and how she considers it to be the best show that they had so far on their trip across the country. As I got to know each one of them I found myself becoming very comfortable with them as if I was talking with some old friends that I had not seen in a long time.
When The Coathangers took the stage they opened with "Johnny" with its fast beat and aggressive lyrics that got the crowd primed for a very dance punk night. It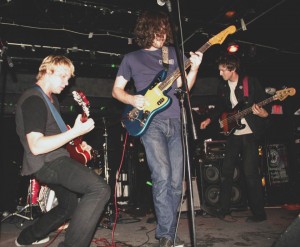 never ceases to amaze me the levels in which Kugel's vocals can change in such a short time, going from a very sweet innocent quiet tone to an aggressive growl that would put male punk vocalist to shame. The set moved into their new album "Suck my Shirt," with the songs "Smother," "Follow me," "Derek's Song," and "Adderall." They then started to work their way backwards from Suck my Shirt to Larceny & Old Lace with "Hurricane" and "Trailer Park Boneyard," to Scramble with "Bury Me," to their original self-titled album with "Tanya Harding," "Nestle in my Boobies," which Meredith always manages to put on a show when she performs that song shoving her face into various audience members breasts, and finishing the show with Julia double fisting microphones to the song "Don't touch my Shit."
After the show I got to talk with Julia Kugel about what the status was on her progress with her independent band White Woods. Kugel said that once she finally manages to get some peace and quiet she will finally start to work on putting out a full length. "What's great about White Woods is I don't have any deadlines looming over my head, and I can take my time with it," said Kugel as she
sips on some hot tea. "White Woods is like my baby and The Coathangers is like my toddler that's in its rambunctious phase that I want to kick sometimes, but I still love it."
The Coathangers will be having their final show in their hometown of Atlanta, Georgia this Saturday April 26, 2014 and from what it sounds like, they are more than ready for a short break before having to pack up and do it all
over again.