Jose Ignacio D'Alta
Guest Columnist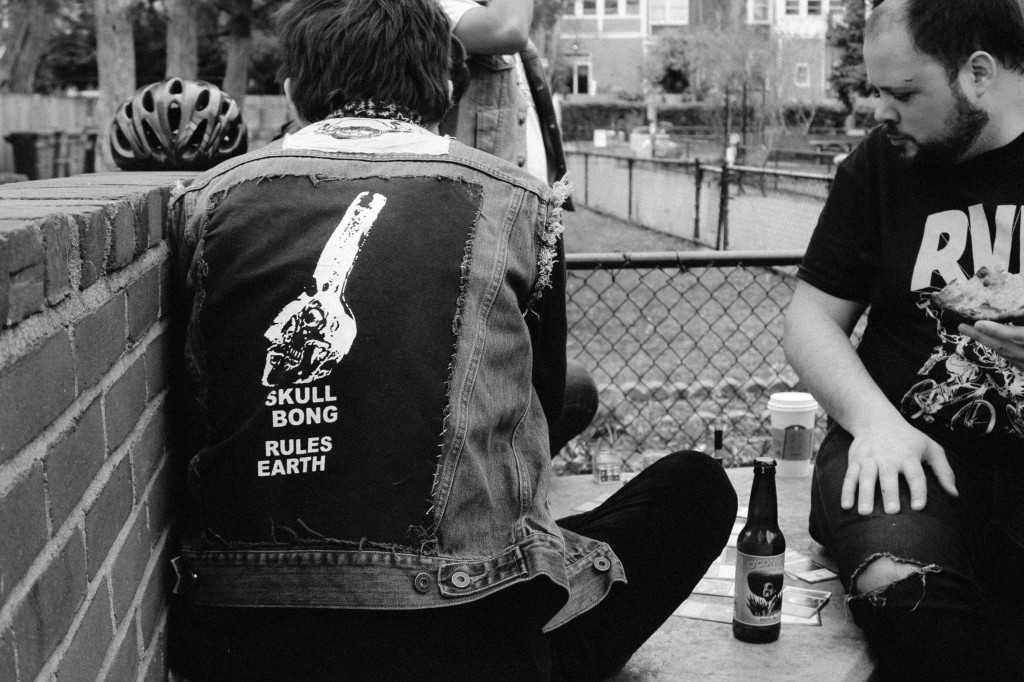 Today marks two weeks since the end of this year's edition of Richmond's most notorious bike festival… Now that I think about it, it's not so much a festival as it is a two-day-long declaration of Martial Law by the numerous bike clubs which call RVA their home. Over the span of that weekend, I saw members of Skull Bong Rules Earth simultaneously etch the words "SLAUGHTERAMA" into their legs with ink-covered sewing needles, a Cutthroat pummel a cape-wearing Dad, four-wheeled bicycles flipping over as their pilots dodged full cans
of Pabst's finest, and knights in denim armor smash their adversaries' off their tall-bikes. Any outsider would look at our blood-stained faces, missing teeth, and black eyes and wonder what dystopia we just got shat out of; those of us who were under the Belle Isle Pavilion on that freezing, rainy Saturday afternoon know that beneath all of the grime, beer, and urine, there was something so unique, we all developed a sense of love and belonging in the chaos which surrounded us. For better and worse, being the lowest of the low made gave us a high unlike any other.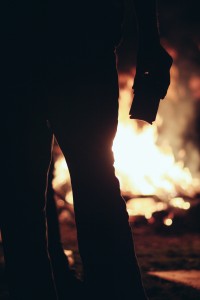 The Monday right after the holiday, I spoke with my mom over the phone.
"Jose, are you sick? You don't sound too well."
"Yeah, I'm fine. I just can't open my jaw all the way, a girl hit me in the face with a frying pan after I sprayed her in the eyes with beer."
Of course, I couldn't just say something like that without giving her some kind of context, lest I be a bad son.
Every year, Richmond's Cutthroats Bicycle Club organizes a "bicycling Olympics" which spans over the course of an entire weekend. The holiday consists of:
An opening ceremony (this year it was a "film festival" we all got relatively drunk at.)
An alleycat/scavenger hunt race including hidden stops and challenges all around the city.
The "Main Event," a day-long series of games and events which club-members will compete in for points hosted at a secret location which you could only know if you're part of a club.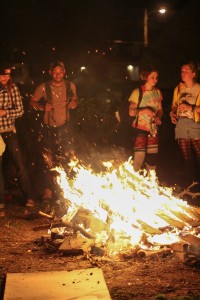 It's important to know that these games have a bare minimum of rules, all of which include the ever-so-important clause: THERE ARE NO RULES. As a result, my improvised can of pepper spray (a can of PBR with a hole on the top) was allowed, and my opponent's use of a common skillet against my visage was completely legal. Kicking, biting, and punching are permissible, and the bribing of judges is expected.
(In the kingdom of the drunk, the 24-pack is king.)
At the end of the day, I left bloody, scraped, and very much in pain. When I got back to my room, I realized the closest thing I had to a bath during the past three days was being splashed by a squatter jumping through Belle Isle shitwater. I smelled like beer, cigarettes, and sweat. However, I did not regret any of it. The chaos of Slaughterama XI showed me that in fact, there is no life like Low Life.