Melanie Martinez performed at The Anthem in Washington D.C. for her "Portals" album tour.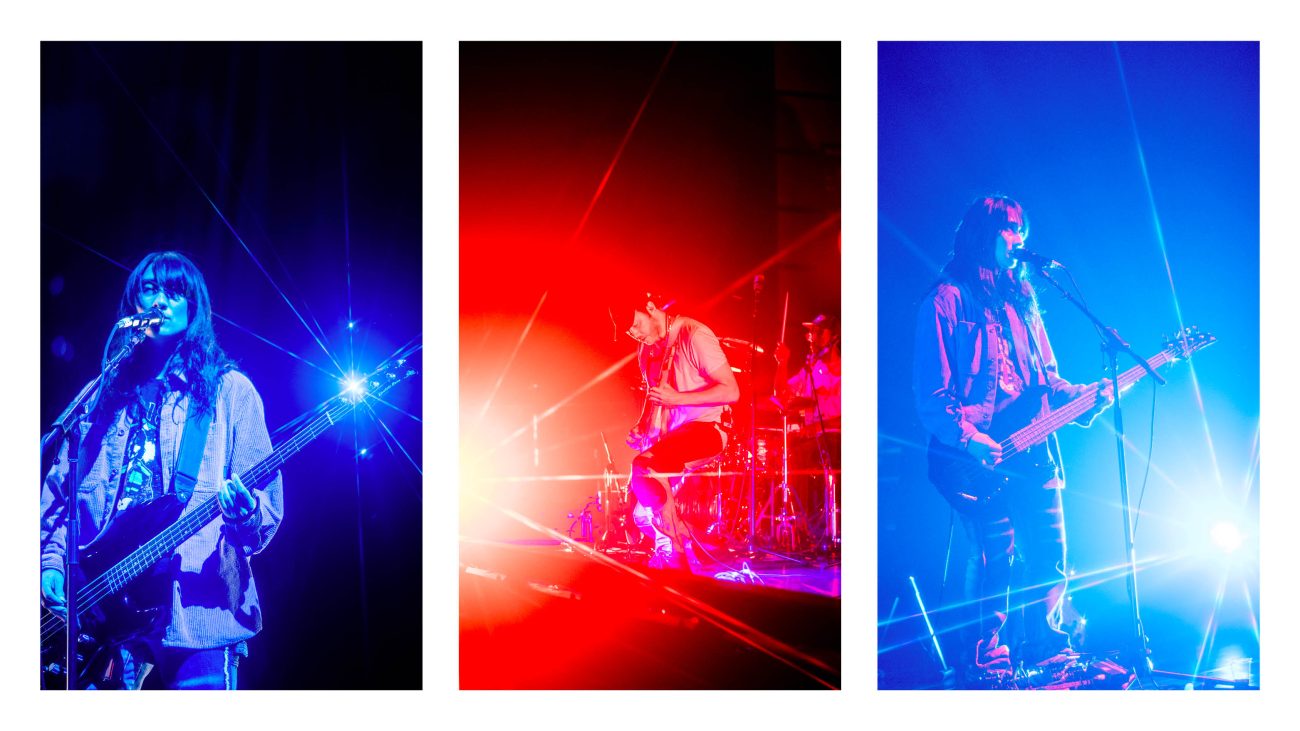 Oakland-based band Tanukichan opened, filling the theater with guitar riffs and spacey red-blue lighting. Tanukichan's alternative rock sound set the tone well for Martinez's show to come.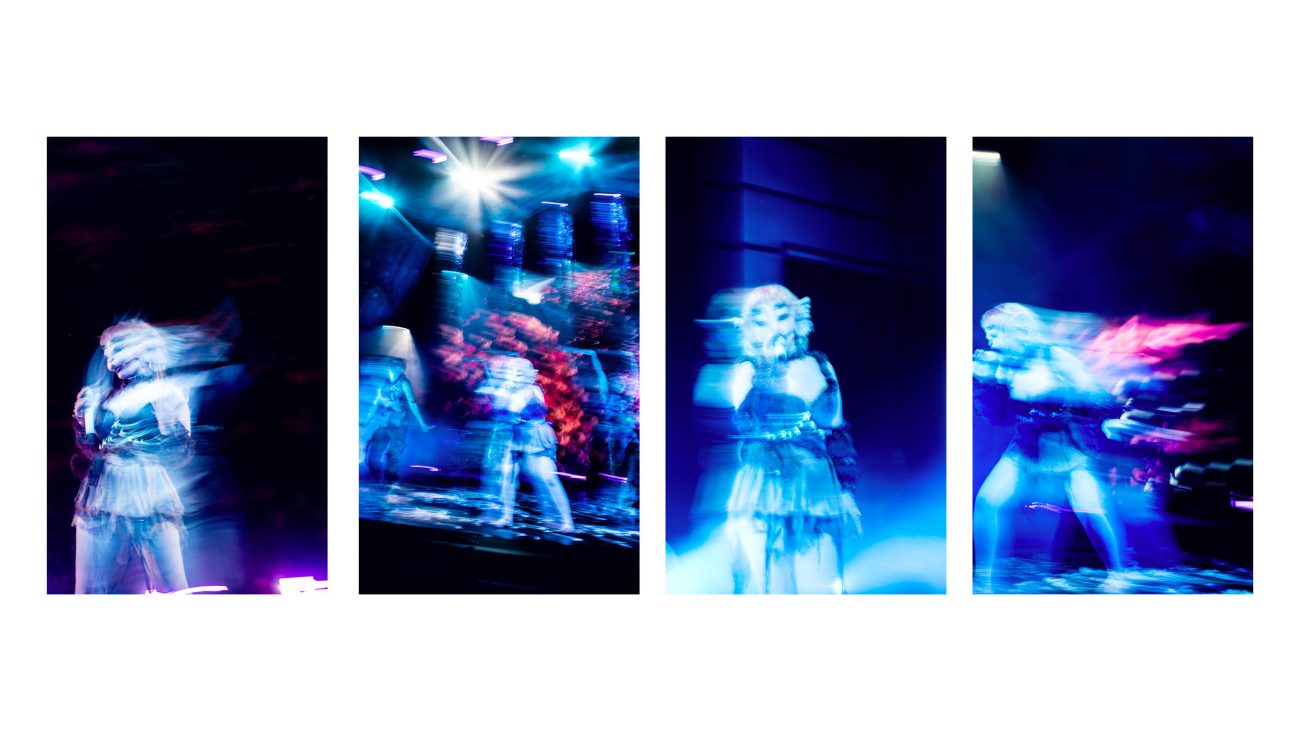 The stage went dark, and the LED screen displayed a candle as the lyrics "death is life, is death, is" echo throughout The Anthem. Melanie Martinez emerged from the darkness in full pink alien-fairy costume, alongside her 4 backup dancers all adorned in moss.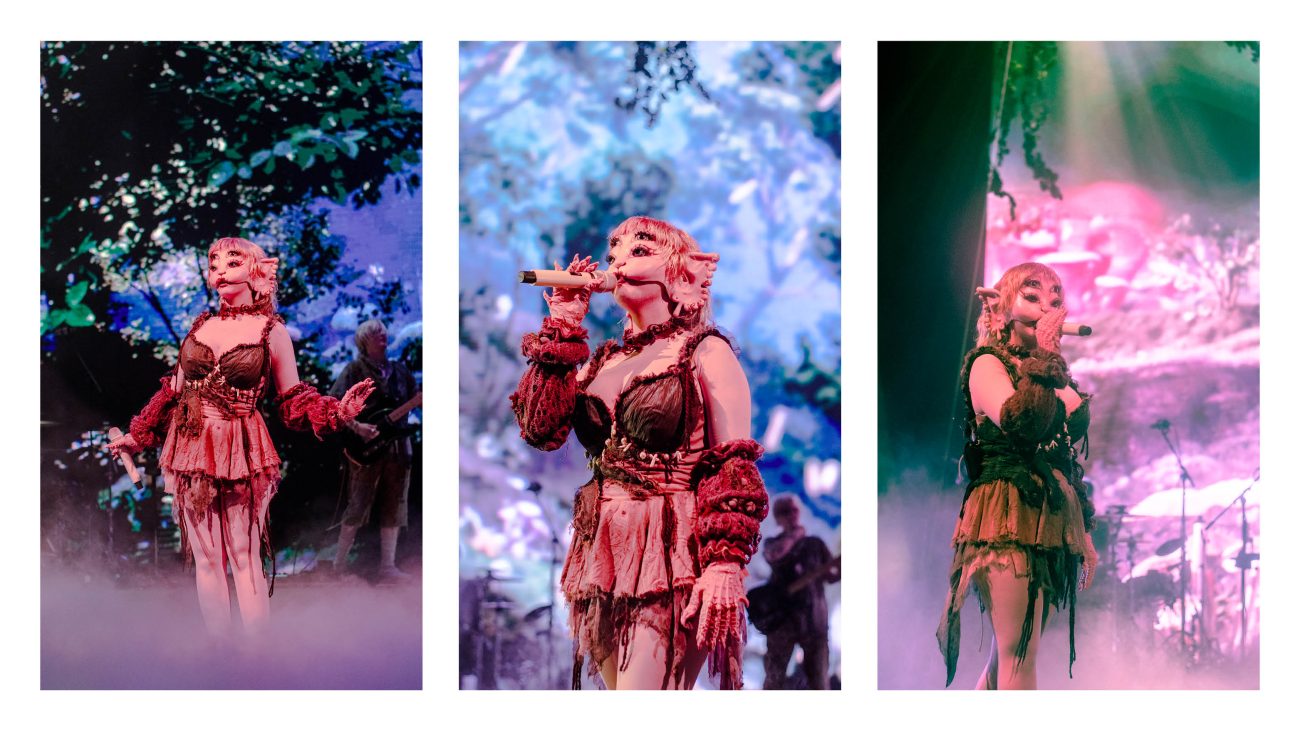 "Portals" was released in March, marking Martinez's return to the public eye since her sophomore album "K-12" in 2019. Martinez also released a film to go along with "K-12" that continued the storyline she established on her debut album "Crybaby," on which she played a character of the same name. Both "Crybaby" and "K-12" had an alternative-pop aesthetic, infused with toy sounds, This cemented her as an aesthetically unique player in the alternative-pop space. Both albums discussed real-life, adult concepts and related them to childhood and school themes. For example, "Dollhouse" relating family issues to playing with a dollhouse and "Show & Tell" relating being a public figure to show and tell at school.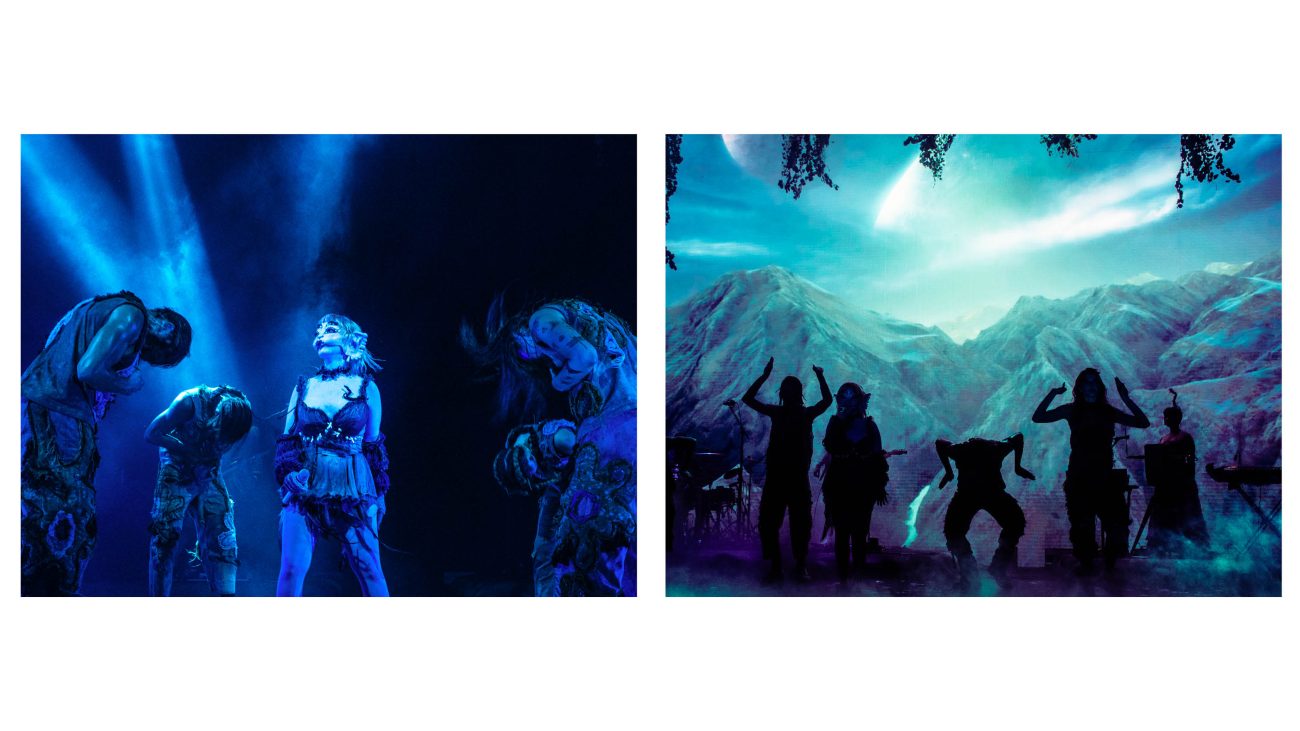 "Portals" marks the end of Crybaby's album trilogy and the death of the character. Martinez emphasizes her personal growth through the Crybaby character in the lead single "Void," singing "I hate who I was before." With the death of Crybaby also comes a new alternative/indie-rock sound. Martinez brings in heavy guitar and drum instrumentation, screaming her vocals on "Portals" as part of this sonic transition into rock. Martinez said she wrote "Portals" based on her research about past-life regression therapy and supernatural experiences she had inside of her old house in a room that she called "the portal room."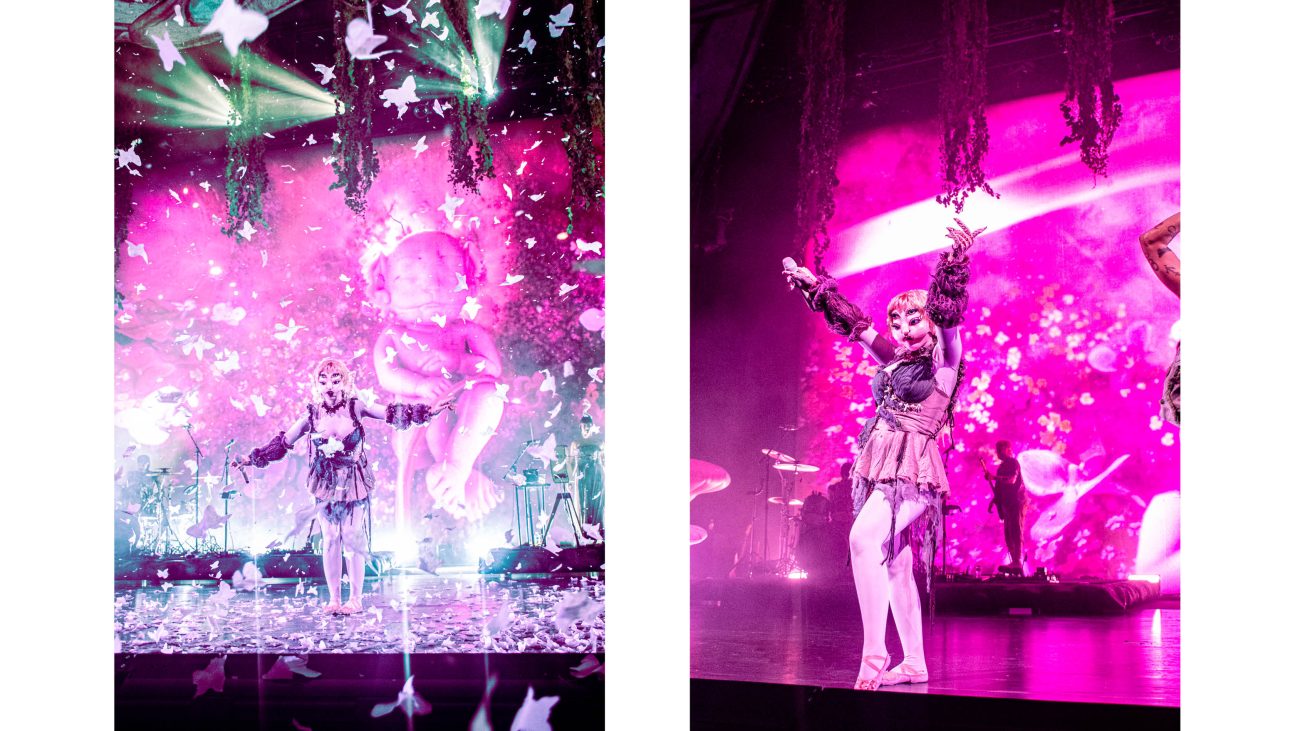 The stage design for the "Portals" tour is very intricate and designed to bring the audience further into the world of the album. Each song had its own 3D-rendered mystical scene on the LED screen behind the stage. Swarms of fairies and dragons as well as crawling leeches and spiders illuminated the theater. Life-sized blow-up mushrooms and moss falling from the ceiling framed the stage, and a human-sized spider web dropped down during the performance of her song "Spider Web".