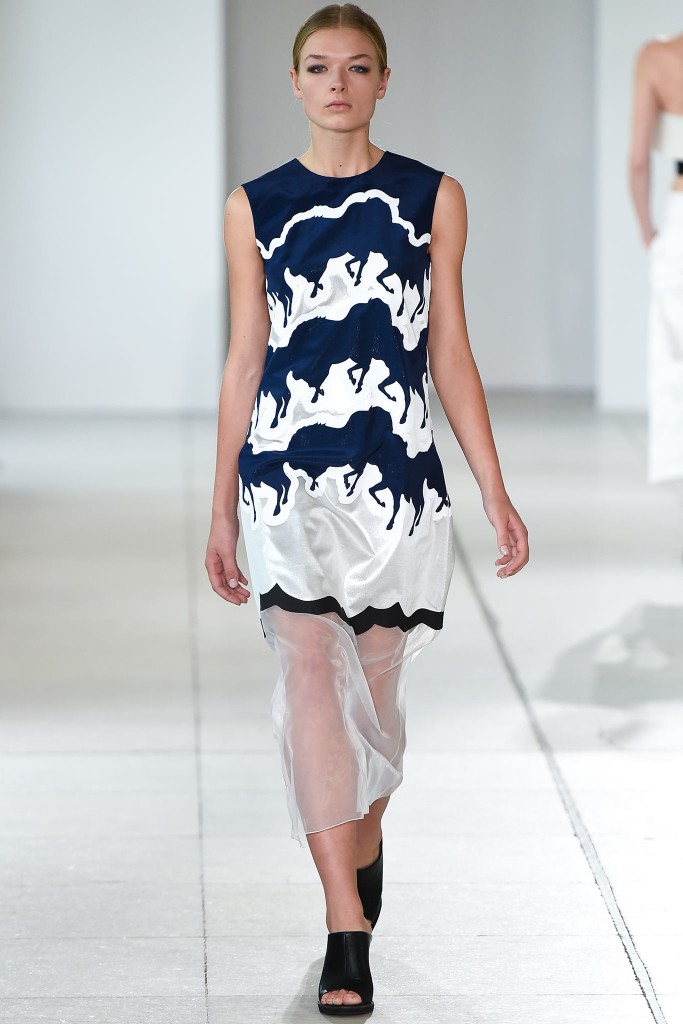 by Ink contributor, Moria Briscoe
Issa's Creative Director Blue Farrier departed from the bohemian pedestrian designs from their Spring 2014 collection, yet the geometric lines from her Fall 2015 collection remained in the form of horse motifs. This collection is simple, trendy and slightly nautical. There are old western influences such as the horse motif; in some pieces, it is clearly defined what we're looking at and in others it is anyone's guess as the thick lines distort any resemblance to a horse.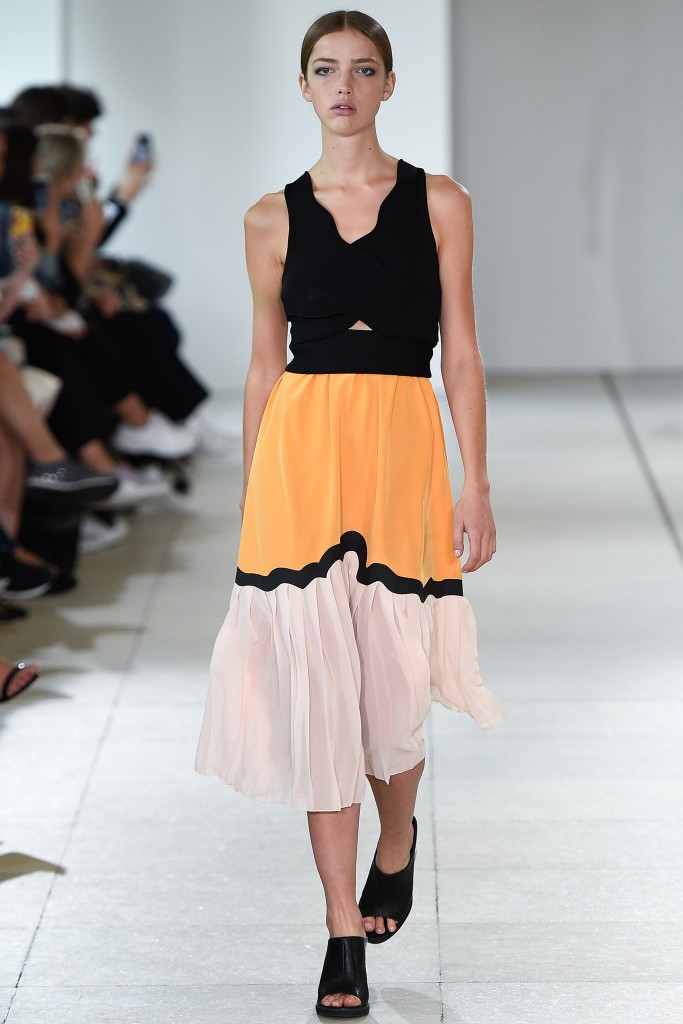 Despite the variations in lines, this element provides a cohesiveness between them. Smart graphics play a large role in this collection, aside from the bright colors, the graphics carry this collection home.

An additional appealing graphic is that of the sheer flowers arranged on the bodice in a way that literally stands out. The bodice is busy all on its own as the flowers sit bunched together, yet there's enough space between them for it to make sense as a whole. It manages to not look overbearing, but playful. The collection is feminine, breezy and light where the lightness is seen in the laser cut detailing. Even when pieces are fitted, they still redeem themselves with cut-outs, sheer detailing and deep necklines.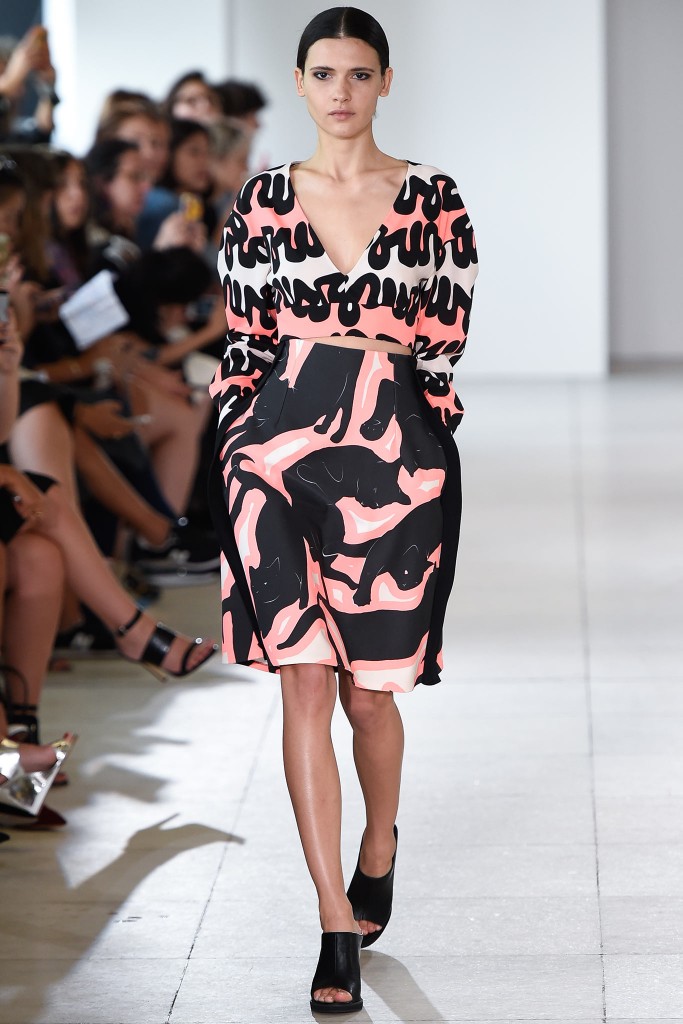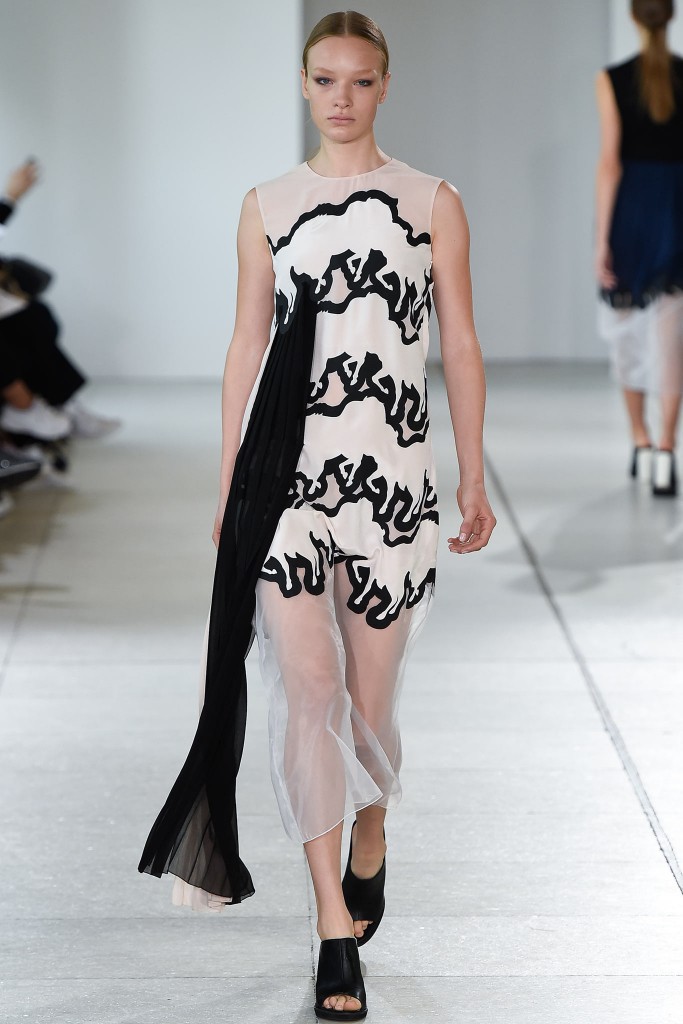 The sense of summer is continued with color as she uses subtle art deco colors that mix with the black graphic lines. Interestingly enough, these colors slowly fade back to the original black and white as the pieces go down the runway. This could be interpreted as bland, yet her use of contrast is successful at keeping the collection unique and appealing. The pieces are simple, artistic and don't bite off more than they can chew.