Morgan White
Guest Columnist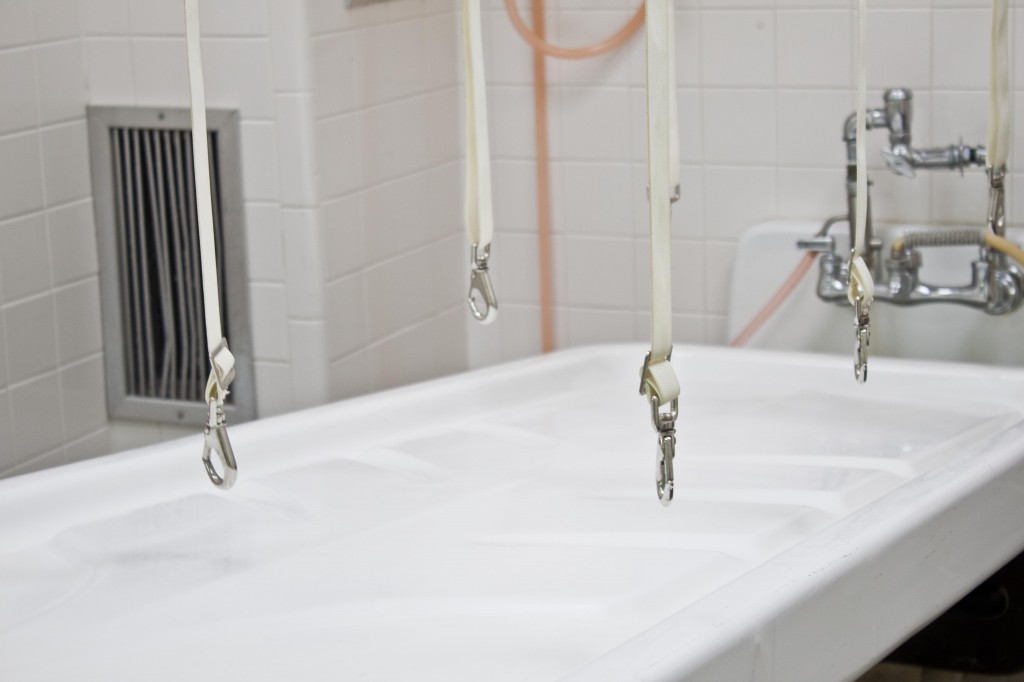 Cancer is worse than Nickelback, Ed Gein was a punny serial killer, and the system of funerals in America displays a certain amount of fake goodbyes for the loved ones of those that have died. Basically, dying is a pain in the ass. That's the gist of the conversation I had with photographer Taylor Knight, whose photos most often are centered around things that deal with the grief process and the way death is a
business for so many .
Ink Magazine (IM): How would you feel about taxidermy for humans?
Taylor Knight: If it's really going to help somebody and like that person that's going to be taxidermied, if you ask them about it before they died I'd feel a little bit better about it. Oh and there's Ed Gein. Don't you know Ed Gein?
IM: No.
TK: He's a serial killer up in Ohio and he made legs for lamps and arm chairs. It's punny isn't it? I like that guy. I think it's funny. Yeah so he did that, sort of, in that way. I think it's hilarious. I think he had a full body suit actually. He would cut women open like skin them and then step into them.
IM: Like
a buffalo bill type deal?
TK: Yeah. I mean it's been sort of not romanticized, but the story's been told. You know in American Horror Story, Asylum, they have Bloody Face, it's sort of the same thing. But yeah Ed Gein, he did that which I think was hilarious. Taxidermy, No I haven't seen, I know in California they freeze you like cryo style just in case they could ever reanimate you which I would not.
IM: Have you ever seen Faces of Death?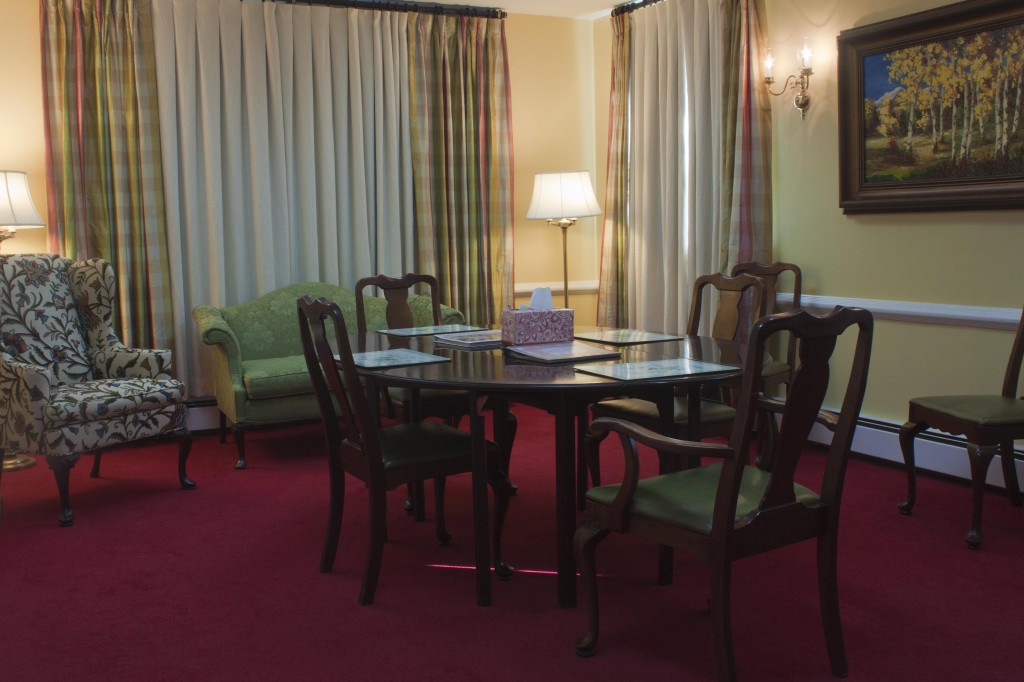 TK: No.
IM: It's basically like this 70's cult movie that deals with stuff like that, but they had this scene where they showed someone getting prepared for cryogenically freezing. It was weird.
TK: Yeah that's weird. Actually the movie that I watched, there's a documentary that I watched that started all of this for me kind of. It's called How To Die In Oregon. It's like my favorite thing. All I did was sob for an hour and a half. That's what I think people need to experience. Not this sanitation of grief, which is kind of what we have now. But I think it's changing. I don't think it's changing to anything more positive but I think that it's changing. The facts are that 49 percent of people get cremated versus 3 percent in the 60's. And funeral costs are going up ridiculous. In 1960 I think the average American funeral was like $760? And now it's a little over 7 thousand, and that's a cheap funeral. Usually you're at least at 10 thousand. The funeral homes are just gouging you. Because really, it's stupid, you're preserving the body and then you're locking it up, you know your paying 3 or 4 thousand dollars for a casket and then more on top of that for the vault to put the casket in to put it in the dirt so that it doesn't get wet. O.K.
IM: If I was going to have to ride it out in a box my box would have to be pretty nice, you know what I'm saying? I may be dead but build me a pyramid, it doesn't have to be big, maybe as tall as me. Not really though.
TK: That's kind of a minority now thinking. I mean my Dad's like I don't care. Prop me up in the garage. Cremate me, do whatever you want. The industry is worried because the baby boomers are all dying now. So that's going to be a lot of funerals, but most of them are leaning toward cremation and the more expensive way to go is embalming. They will argue 10 ways from May that embalming is the way to go because it's an art. They emphasize that it's like an art. And I think you can argue that from like reconstruction especially if you had some problems and they fixed it because they do a really good job with that. I know what they do it's like they put this thing right in your artery and they let your blood drain out and put something else in the corresponding vein and fill you back up. Most of the time when they do it, if they do it right it'll last a long time, but most times it only lasts for like three days. And you're paying for the full thing because you're never going to know. They just put the body in the ground.
IM: What are the things you focus most in the photographs you take?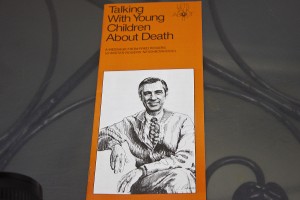 TK: I want the viewer to realize and recognize these troughs. And kind of be like you know what that doesn't make any sense.
IM: The institution of death?
TK: Yeah. It's like the art of losing.
IM: What attracts you to the subject?
TK:
Like I said I experienced it a lot. I grew up with death. It sounds very dark and very woe is me but it's really not. I think I'm stronger for it. But I remember the first time I went to Busch Gardens was with my friend in 2001, August. People didn't really use cell phones and my Grandpa died of a heart attack while we were gone. And my other grandpa, who is also now gone, raced over and was on the loud speaker and he couldn't find us in the park and we got home and we had like 30 messages on the voicemail. I think I was like six and I still remember my mom being so upset and my dad being so upset. The year before that my great grandmother died, and the year before that my great uncle died. I'm just kind of used it. I've never faced it like this before so it helps me. Especially going to the funeral homes. I've only ever been to funeral homes for funerals so walking in at first I was kind of shaky and especially when we went to go back to the back to you know see where the bodies were prepped. At first I thought I was going to lose my mind. I thought I was going to start crying. But the more I talked about it and the more I looked at it the better I felt.
IM: Did you see anybody being embalmed?
TK: No. I could go back and see it if I wanted to. They were under a sheet, waiting for the hair dresser and makeup person to come.