Pomegranate Press is an independent publishing house based in Richmond that specializes in photography-based art books. The owner, Jesse Feinman, recently let us come check out his workspace.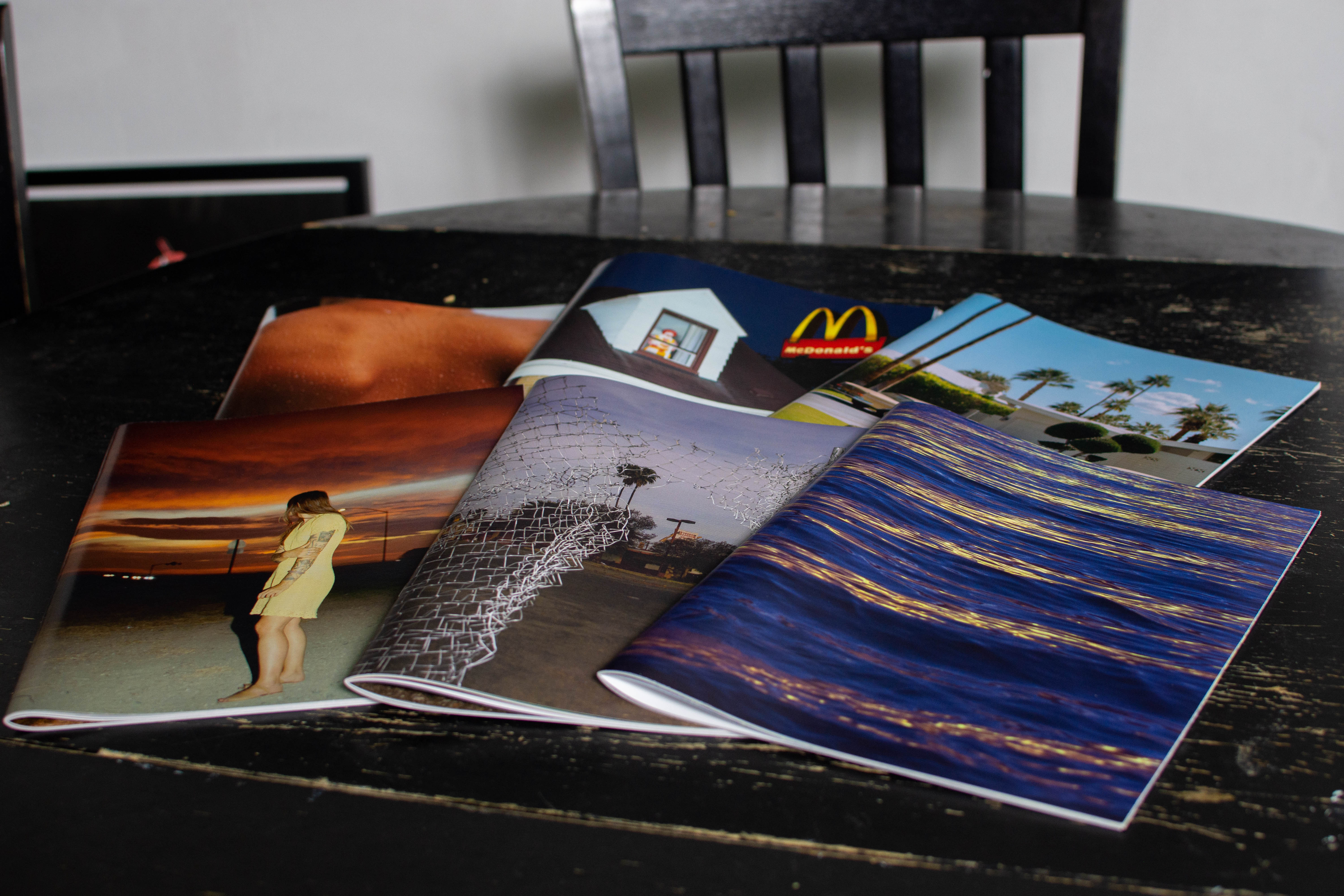 Words from Mac Woolley
Images from Raelyn Fines
Jesse has been making zines since he was sixteen. He started out with basic, stapled, black and white punk zines inspired by the DIY shows he was going to. After stumbling upon a photography zine publisher from Toronto called Blood of the Young, he fell in love with what they were doing. "I hadn't really seen anyone doing that in my little suburban sphere, so [publishing] was definitely a direct response to Blood of the Young," Jesse explains.
Originally, Jesse started Pomegranate with his friend Alex Rotondo who wanted to release a photo book but didn't know how to approach it. Jesse suggested that they could do it together and then start putting out other people's work because they had friends who were photographers. "The idea was to kind of only work with a really close circle of friends, mostly because we didn't really know what we were doing. And if we fucked up, it didn't really matter as much because we could say, 'Hey sorry. Let's try again,' rather than working for a complete stranger where you don't have that kind of intimacy, in a sense. Where it is okay to mess up and to be unprofessional," Jesse says. These days, the circle isn't as small as it used to be. Usually, there is some kind of connection with the people they work with, but sometimes he gets submissions from people he doesn't personally know at all. He says, "I'm getting a lot more submissions now than I used to, and naturally, some of them are people I've never heard of." Although it is a little less organic than meeting someone in person and spending time with them, he says they can get a feel for each other through emails and brief exchanges. He tries, to the best of his abilities, to balance formalities with friendliness.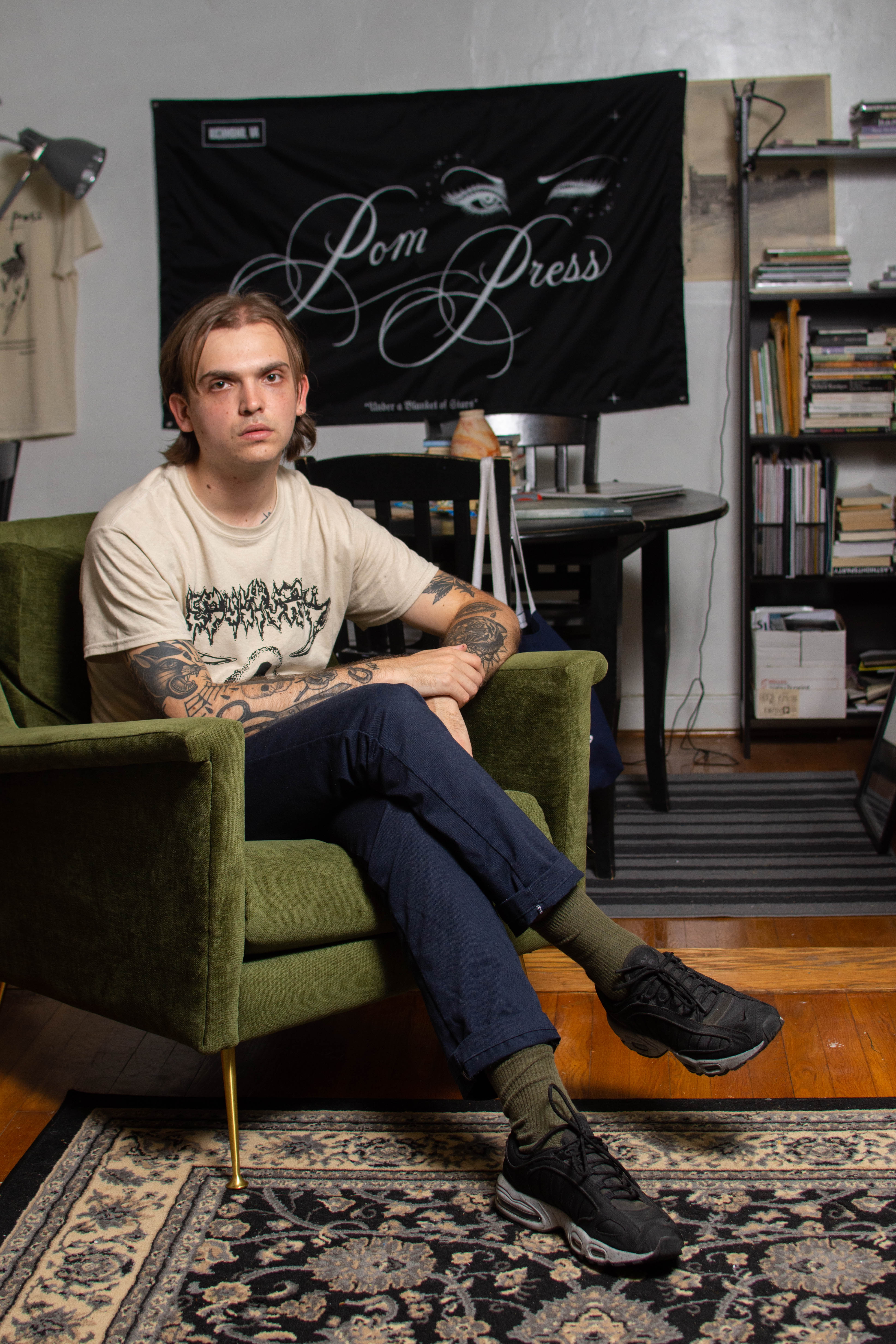 "Affordability and accessibility are definitely the primary focus of Pomegranate. I think that's largely because of the background that I have with zines being [only] three or four dollars, if that," says Jesse. Over time, he has found ways to keep prices so low. "I keep the cost low by going with the same printer every single time, and I've kind of figured out how to optimize", Jesse explains. He doesn't want to give away his secrets, but he uses a standard cut for the zines which is much more cost-effective than other sizes. Jesse says, "I will kind of do anything it takes to keep the price point that I'm selling at low, even if that means my margins are slimmer than other publishers." After their first publication, he hasn't had to put a dollar in. Jesse says that the work has been so good that it's, fortunately, become self-sufficient.
When it comes to working with artists, Jesse says the process is very collaborative and free-flowing. There is no set structure for how things go. "The book design is usually really collaborative where I'll be sending them drafts, and ultimately the artist always has the final say," Jesse explains. While some artists are very involved in the process, others sometimes just give Jesse the green light on his first draft. He says that he's learned that the artists like having another set of eyes interpret and sequence their work. Jesse laughs, "I think it's pleasant for them. At least I hope it is."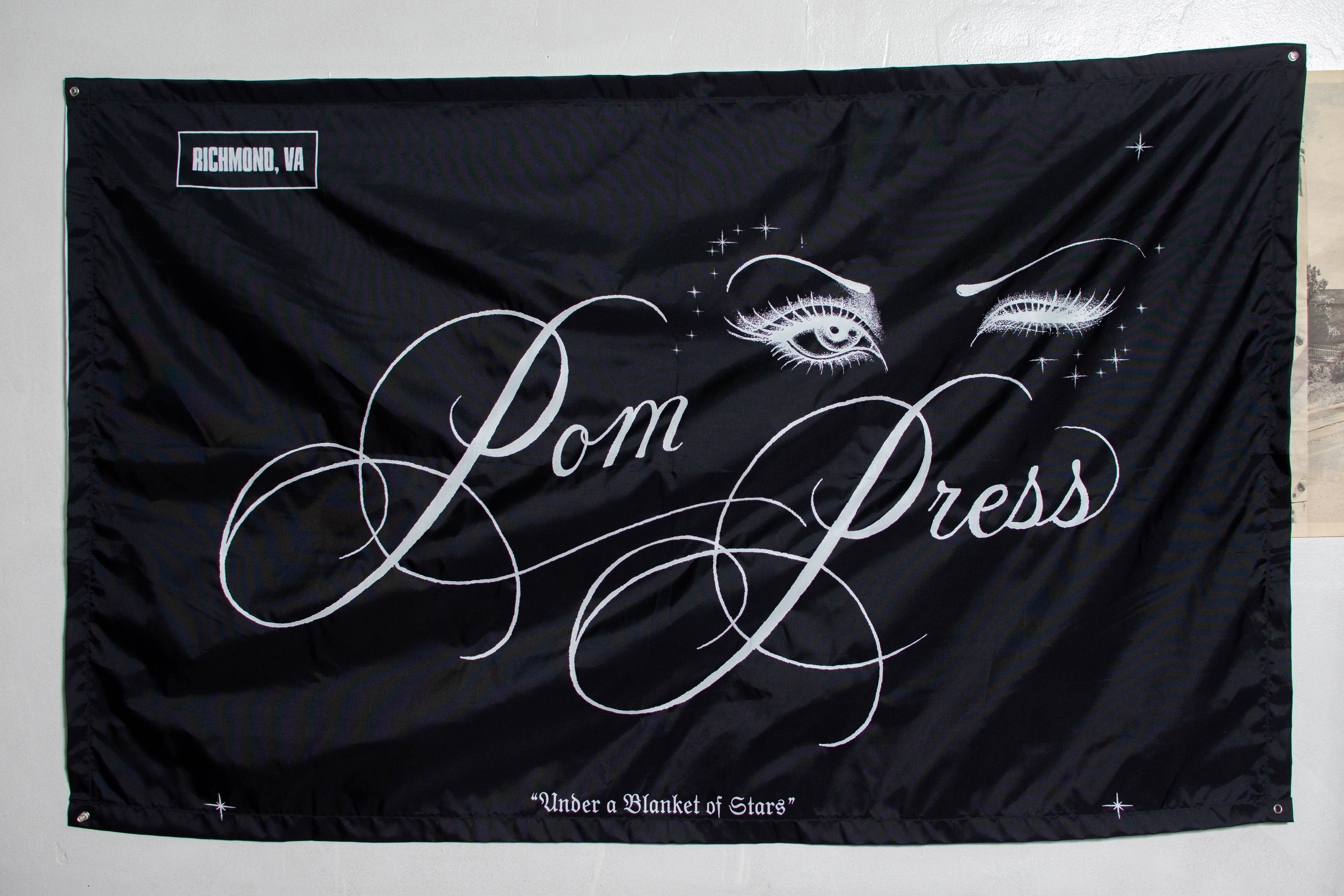 Pomegranate is about to reach its twenty-sixth publication, and they have five new ones in the works that Jesse is really excited about. One of the new things he has coming out is a softcover book for the photographer Mark Summerfield, who he's worked with before. Jesse is keeping the other collaborations under wraps for now, but a few include zines for Colin Sussingham and Dani Pujalte. Jesse will also be doing what he calls 'typical publisher stuff': doing shows, tabling fairs, and getting ready for the new year.
 You can check out the Pomegranate Press website here: https://pomegranatepress.club/.