By Allison Oberlin
The Met Gala's opening of the Costumes and Textiles exhibition has been a major event since Diana Vreeland was named the acting curator of the department in 1971. Her name and reputation made it the event of the season and attracted celebrities and artists, which has continued today. This year the theme is Manus x Machina: Fashion in an Age of Technology, hosted by Taylor Swift and Idris Elba. The theme is essentially about how technology plays a role in the creation of high fashion and couture. Garments in the exhibit were chosen based off of the techniques used to make it. For example, a wedding gown from Chanel's Fall 2014 couture collection utilized both machine printing as well as handmade embroidery. Many of the garments worn last night have been made using innovative technologies, but many went for a stronger visual look which was more futuristic. The ambiguity allowed guests the opportunity to be creative. It was very difficult to choose, so here are our favorites:
Best of the Best:
Both women had the best pairings of high fashion and technology, which was the theme of the event. Claire Danes won the night despite initially being overlooked by many photographers. She wore a dress that wasclassic and very true to Zac Posen's aesthetic. Once she walked inside the dimly lit museum, her gown sparkled and demanded attention. Karolina Kurkova was also very luminescent in a light Marchesa gown. The flowers of the gown glowed different colors based off of Twitter feed, mostly glowing pink with a lot of positive reactions.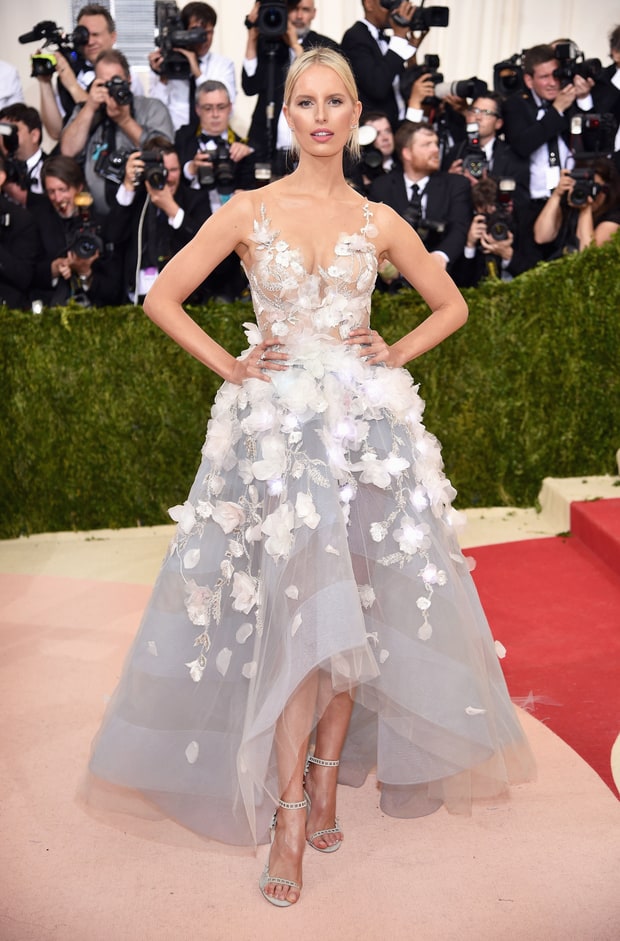 Karolina Kurkova in Marchesa – lights up based on tweets
Best Pairs:
The people who clearly coordinated, and wore what they imagined as either futuristic or cutting-edge. Willow and Jaden Smith wore two different designers but the use of black and white tied it together. Both wore suits, Jaden in a uniform-style blazer with piping and Willow in a modern women's pantsuit and coat. Gigi Hadid and Zayn Malik took a literal approach in greys and metallics. Gigi's metallic bodysuit and Zayn's metallic armor felt robotic, drawing themes from Hunger Games and Metropolis.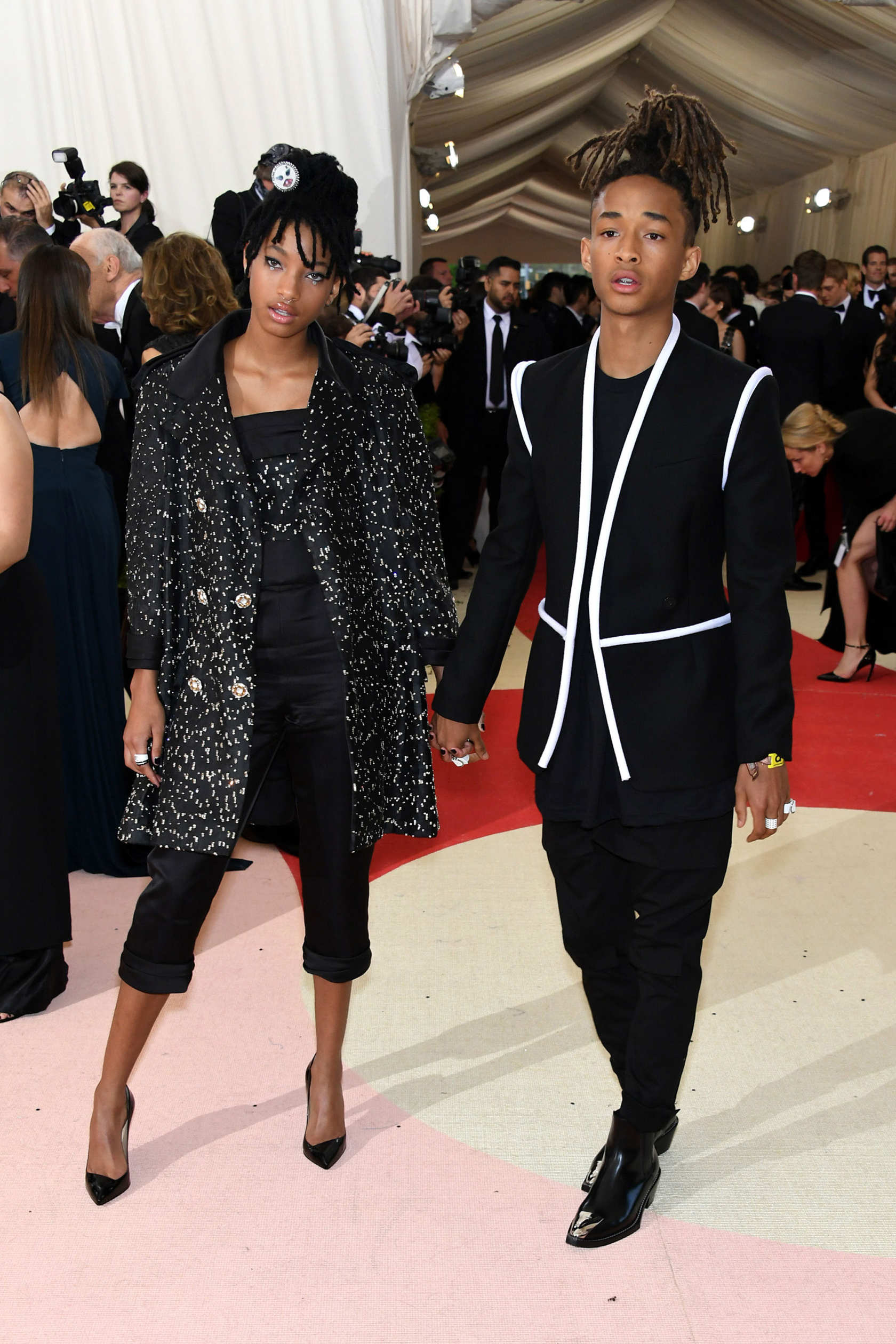 Willow in Chanel and Jaden Smith in Louis Vuitton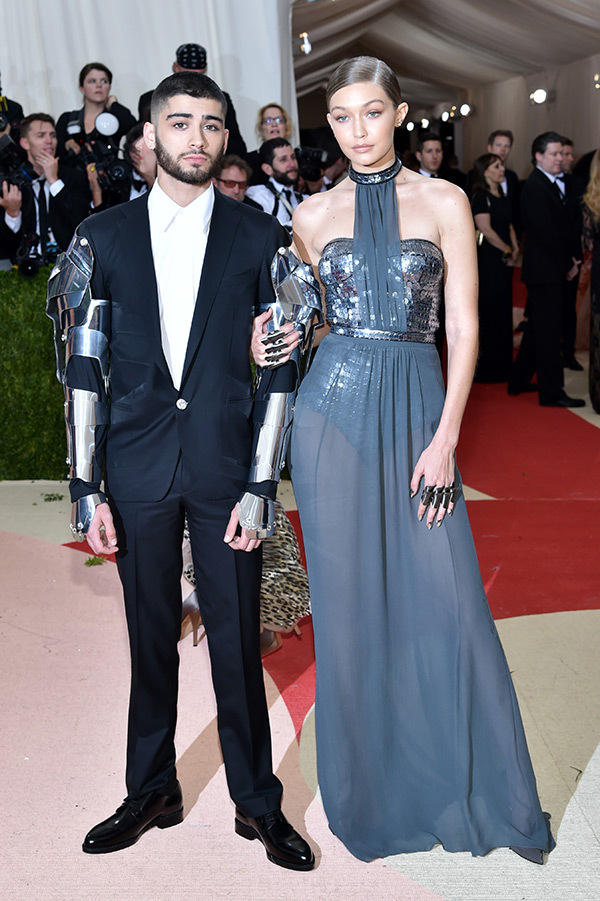 Gigi Hadid and Zayn Malik, both in Versace
Futuristic:
Some took a darker turn in fashion and with styling that alluded to a post-apocalyptic future. Katy Perry wore nails, grommets and pendants, which outlined the panels of her dark gown. Her look could be defined as couture steam-punk with her dark lip and round bun. Michelle Williams sported combat boots and a shorter, structured ensemble that were reminiscent of Blade Runner. Jourdan Dunn had a silver, beaded gown. The lines were reminiscent of those seen in art deco, which portray motion and modernism.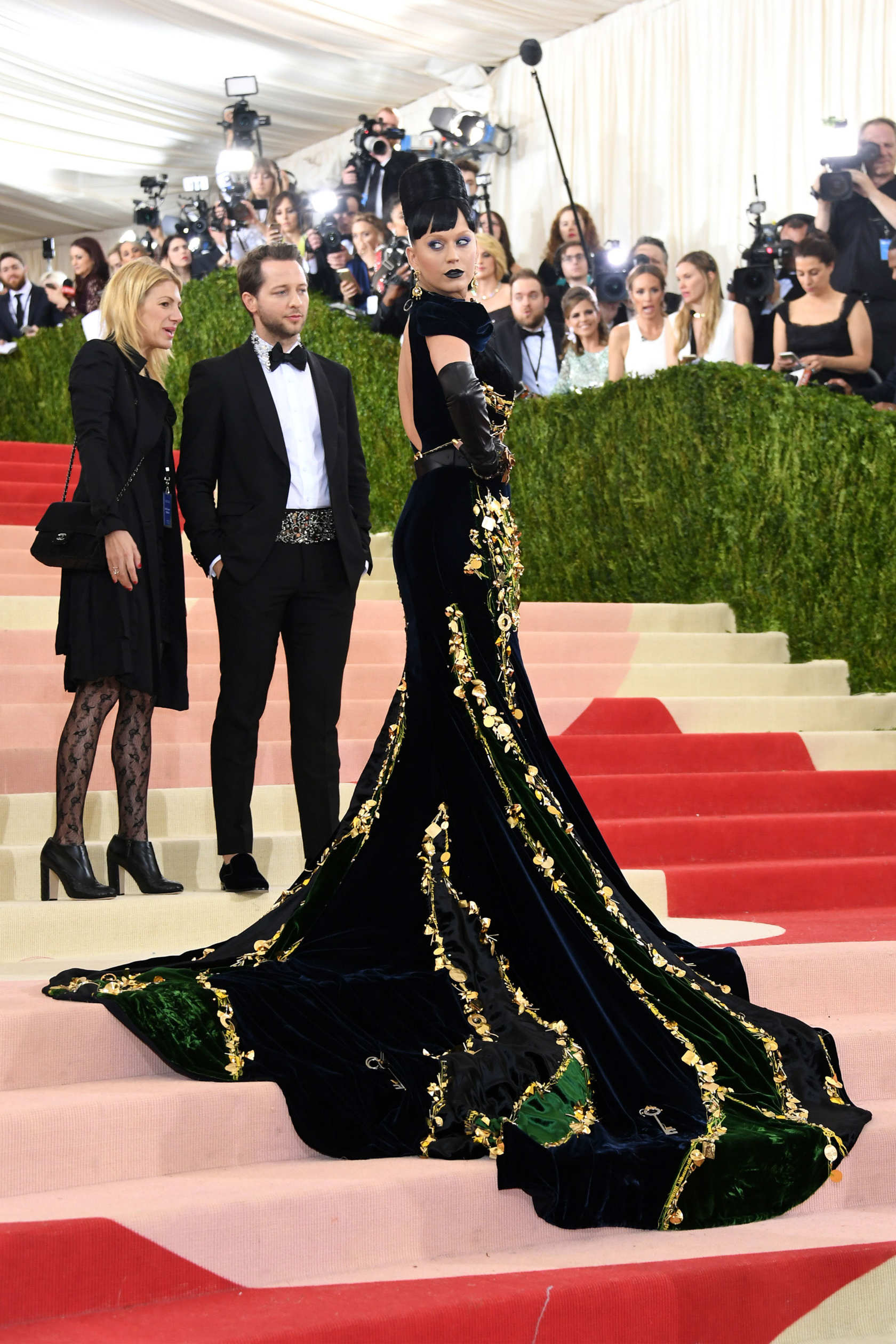 Katy Perry in Prada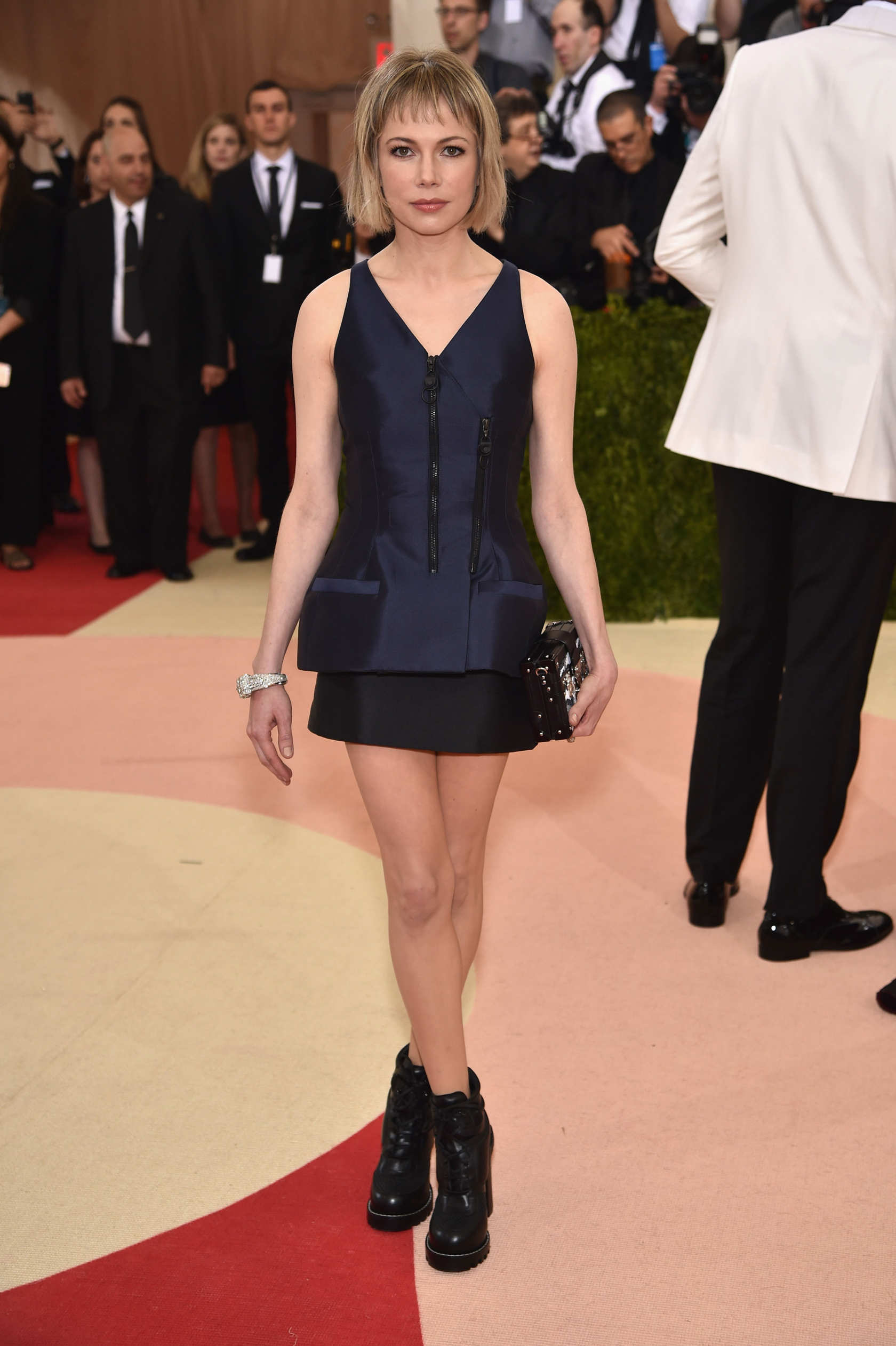 Michelle Williams in Louis Vuitton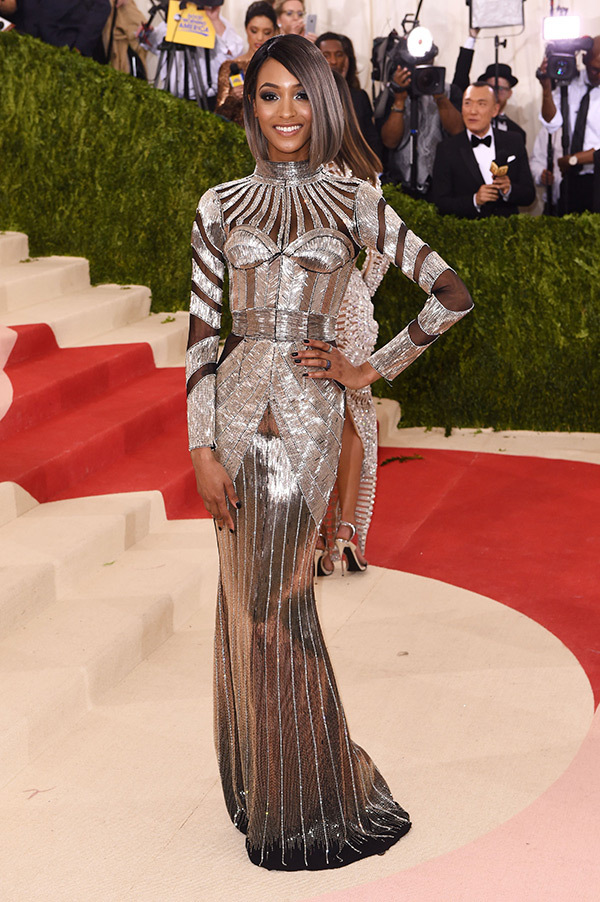 Jourdan Dunn in Balmian
Ethereal:
These celebrities were polar opposite of Perry and Williams, choosing gowns that were lighter in color and more airy. Lily-Rose Depp is a model for Chanel, so it was no surprise that she chose to wear Chanel to the gala. The gown is ankle-length and hand beaded with a floral shawl. The cream colors and textures appear very natural and luxurious. Kate Bosworth's dress had a highly ornamented bodice and airy skirt. The gown was mostly hand-beaded while the metallics suggested modernity. Blake Lively wore a gown with an embroidered train, overall a look rarely seen from Burberry. The gown had interesting fabrics, most notably the peach translucent fabric that looked like plastic but draped like silk. The translucency also showed her stunning red shoes.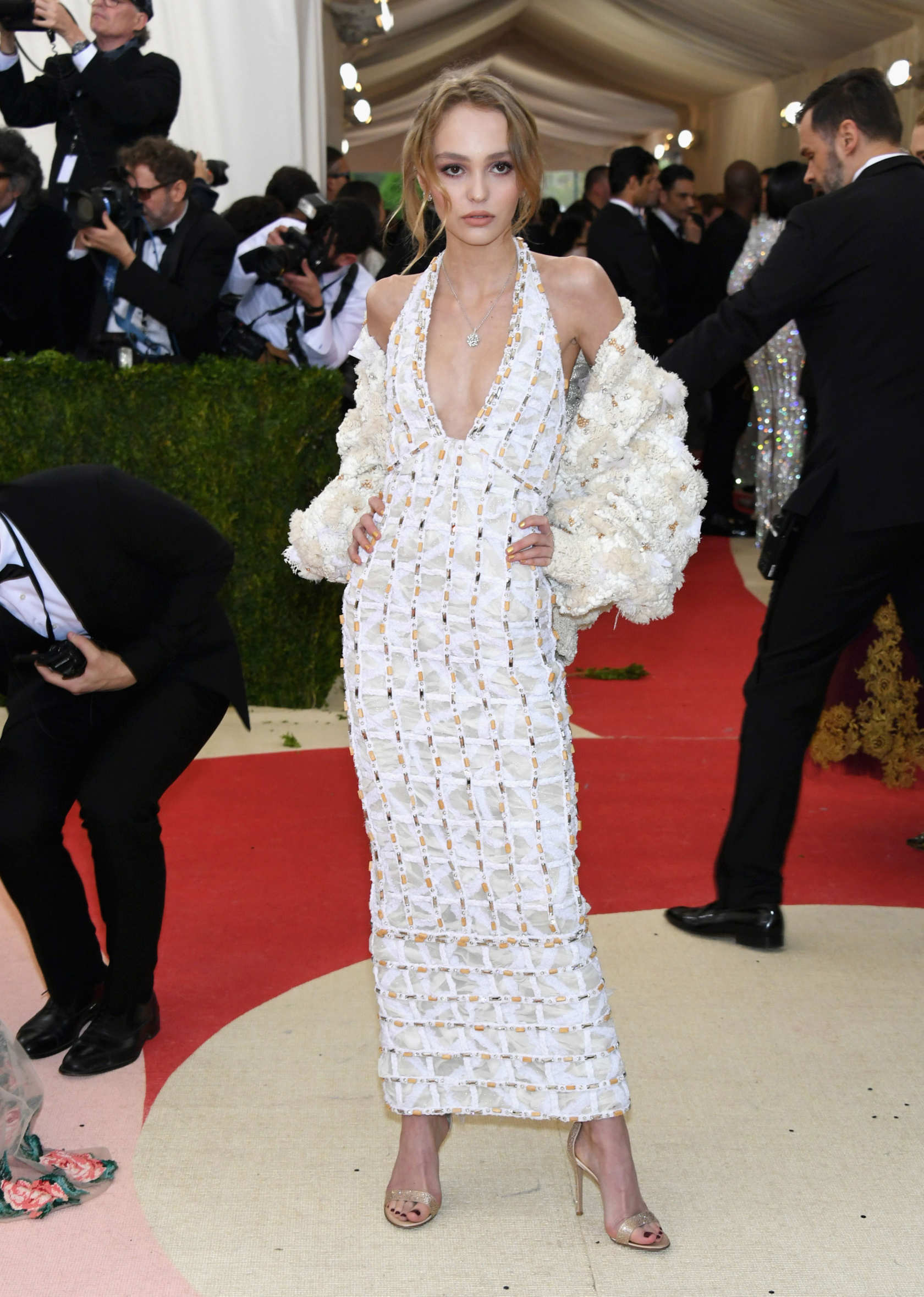 Lily-Rose Depp in Chanel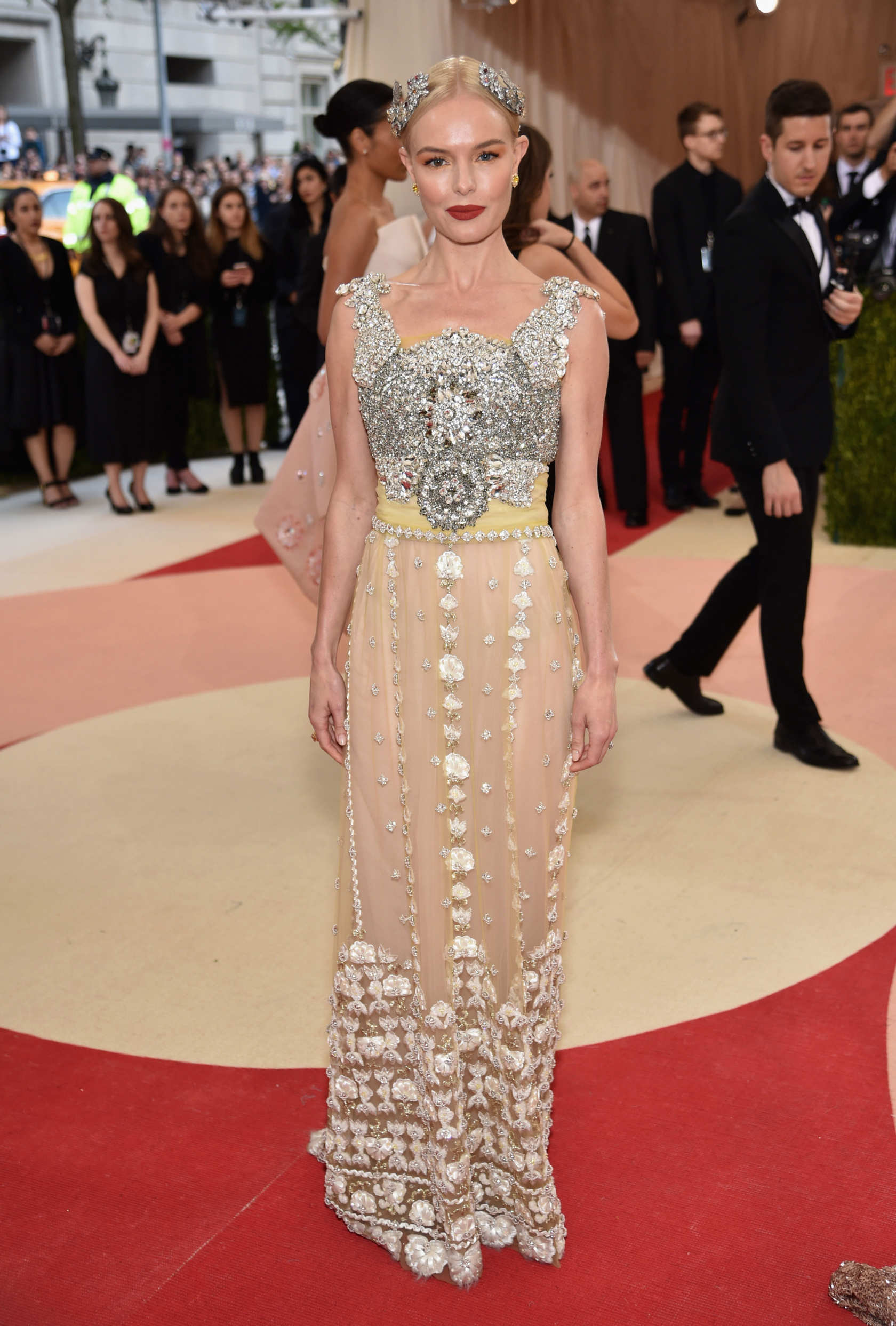 Kate Bosworth in Dolce & Gabbana
Warriors: Kate Husdon's gown was made of plastic and tulle, where the plastic was laser-cut to appear like armor. The tulle gave the gown shape, but the contrasting materials were hardly noticeable. Rita Ora wore silver feathers and sheer fabric. The direction of the feathers and her styling made her into a modern-day Athena.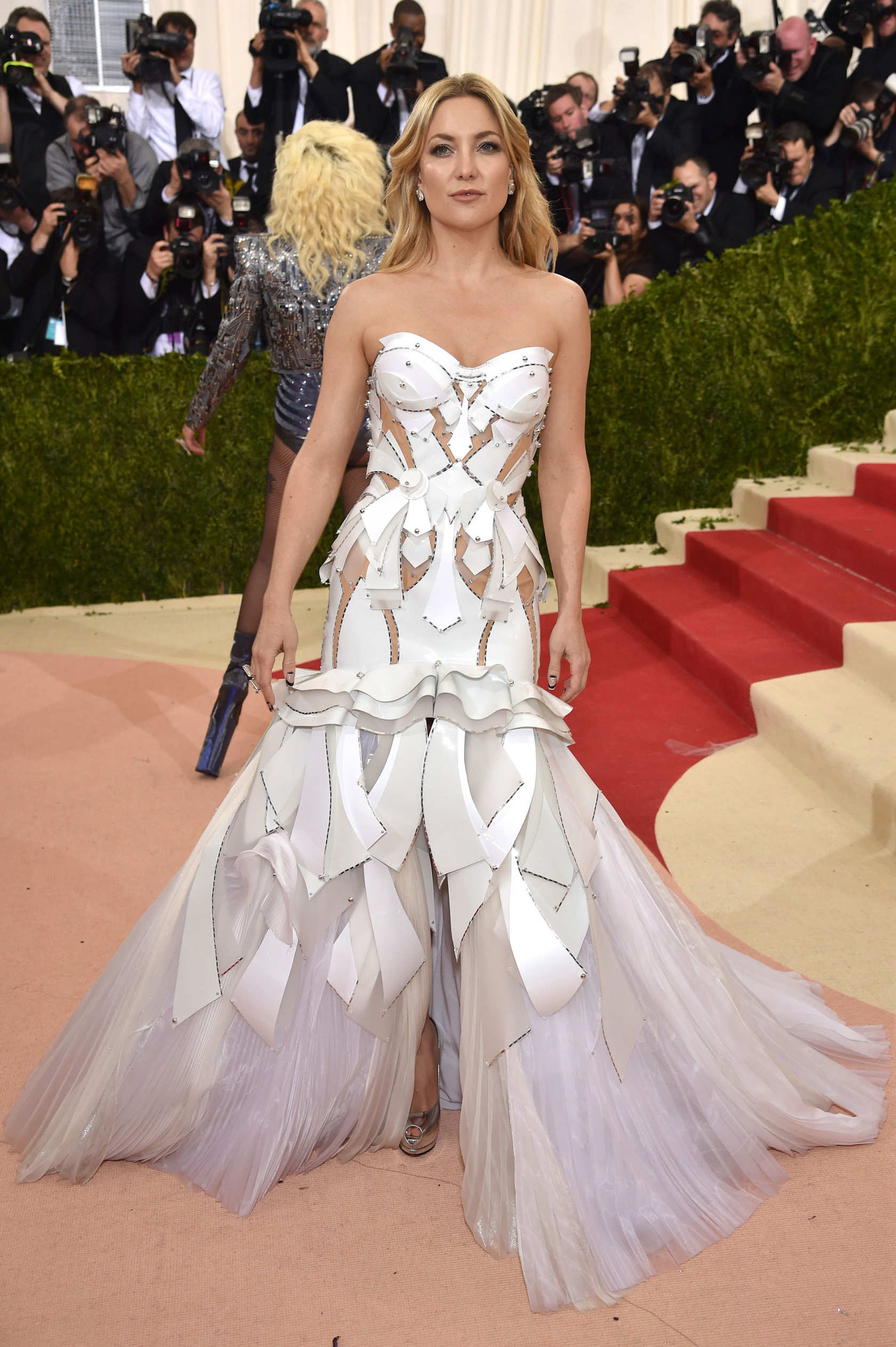 Kate Hudson in Versace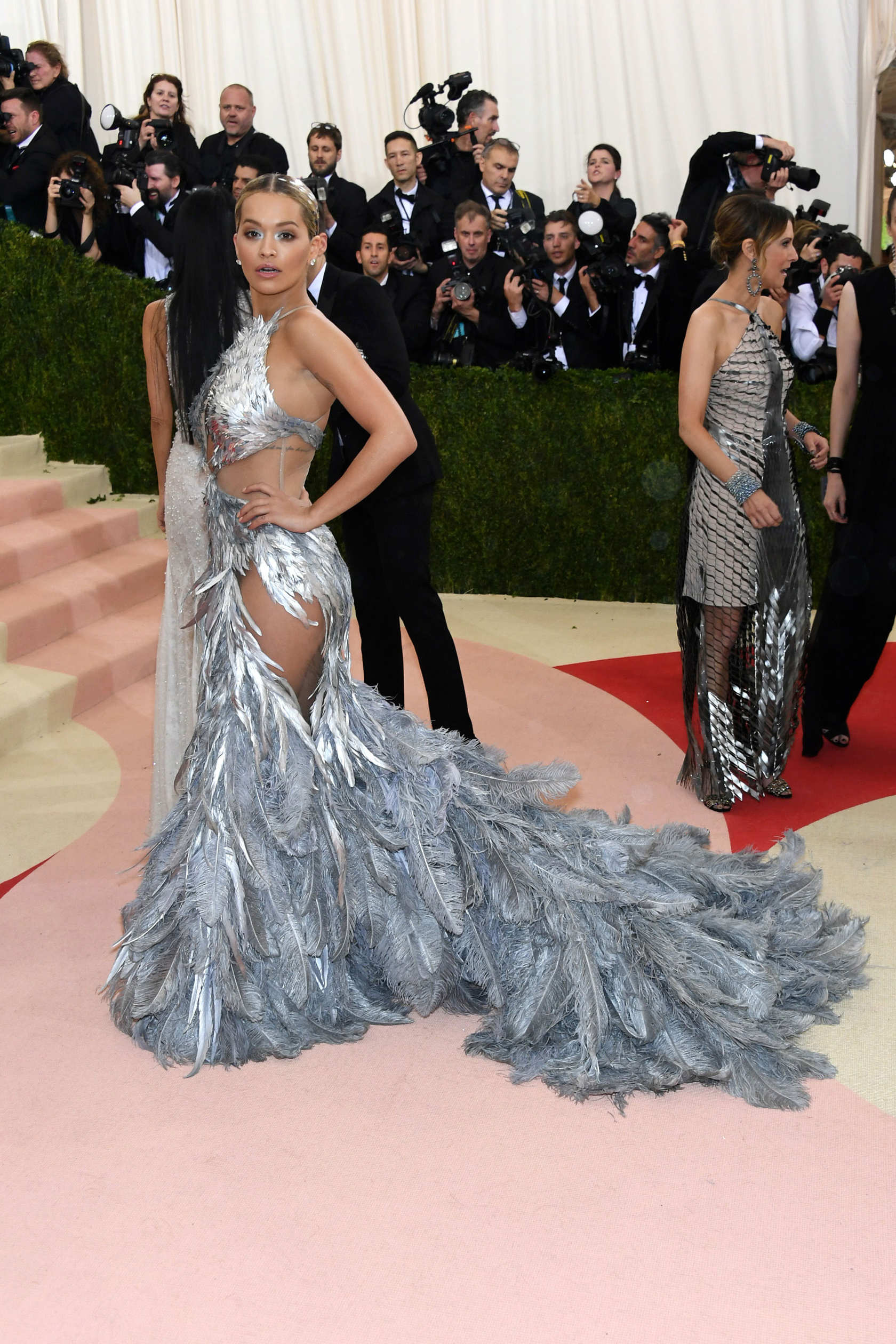 Rita Ora in Vera Wang
---
   Photography credits: 
    

Claire Danes via New York Times and via Hollywood Life

     

Karolina Kurkova via New York Times

     

Willow and Jaden Smith via New York Times

     

Gigi Hadid and Zayn Malik via Hollywood Life

     

Katy Perry via New York Times

     

Michelle Williams via New York Times

     

Jourdan Dunn via Hollywood Life

     

Lily-Rose Depp via New York Times

     

Kate Bosworth via New York Times

     

Blake Lively via New York Times

     

Kate Hudson via New York Times

     

Rita Ora via New York Times




---

---