By Nicolas De Souza
Footage by of spacemanmedia
Saturday, November 5th, Ink Magazine hosted Oasis; a festival featuring music, art, live projections, and magic. The live projectionist stylings of Mitchel Craft submerged artists on stage into a sea of wonderment. Magic acts from emcee Charlie Ross suspended the awe-struck crowd in disbelief. That Saturday at The Camel, Ink Magazine produced a music festival that truly immersed attendees in a gratice, high-quality, local entertainment experience. It was truly an ode to the easily-engageable and beautifully diverse artistic culture of Richmond.
"On the way here we were talking about how amazing it is that in Richmond, we have a community where shows like Oasis, with so many different music genres, exist. It's a rare and beautiful thing to see such a culture thriving." – The Concussion Theory    
To start off the evening, Nsay Mada captivated the crowd with her singing. With such a smooth voice, people couldn't help but get out of their seats. While Nsay Mada got people up, Charlie Ross, the magician for the festival, kept the crowd in front of the stage. "Oooos" and "ahhhhs" echoed from the stagefront into the other room. Whether it was tricks with ropes, rings, cups, or limes, spectators couldn't stop raving about how astonished they were with Mr. Ross during and after the festival.
The following act featured some of Richmond's most recognizable local rappers; Koncept Jack$on and Fly Anakin.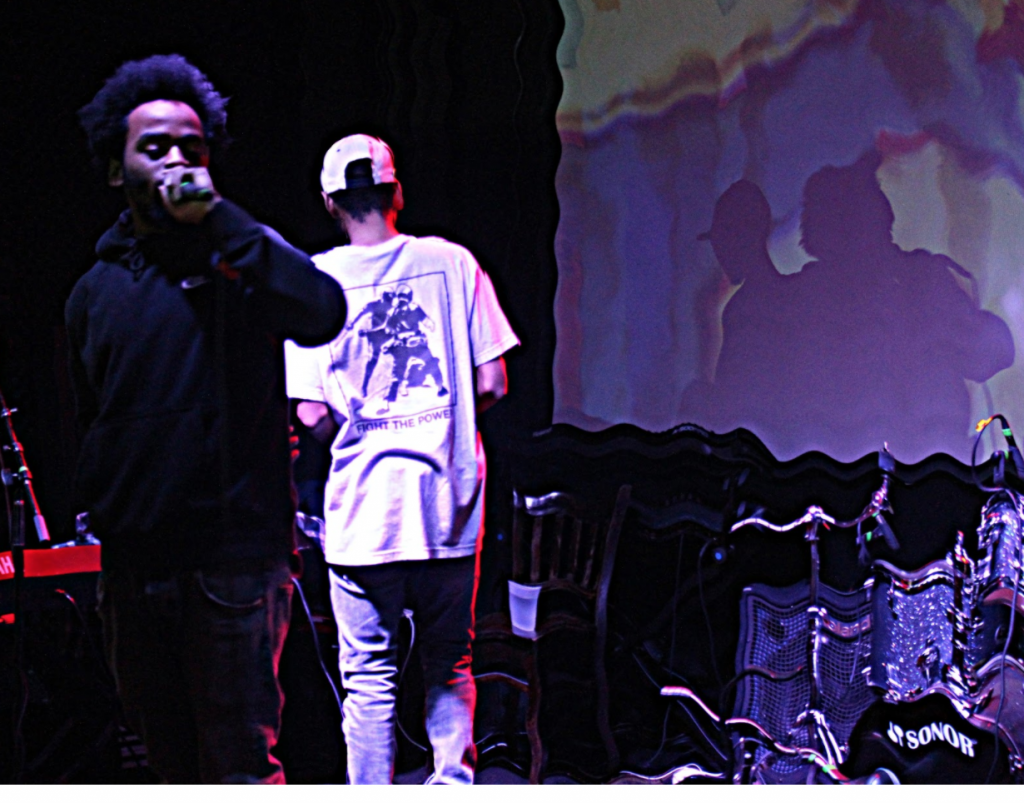 You may have caught these cats around town or at your local house show. Their style is reminiscent of the '90s rap scene in that they take more pride in their lyrics and enunciations than they do in their voice modulation. If that sparks your interest, don't hesitate to check out Mutant Academy, the music collective they are a part of. Either way, their wavy vibes exhilarate any crowd and they really set stage for the following act, Grem Smiley.  
Ryan Hatcher, the lead singer and guitarist for Grem Smiley, led the band through a rambunctious and upbeat progressive rock set. Hatcher plays the guitar exceptionally well, despite any physical limitations he may experience from having cerebral palsy.  Since his time apart from Don Babylon, another local upbeat rock band, Hatcher, has been making strides with a drummer and bass player to form Grem Smiley. Their in-your-face rock and roll sound is sure to sweep you off your feet. Definitely don't miss your chance to catch them at their next show on November 20th.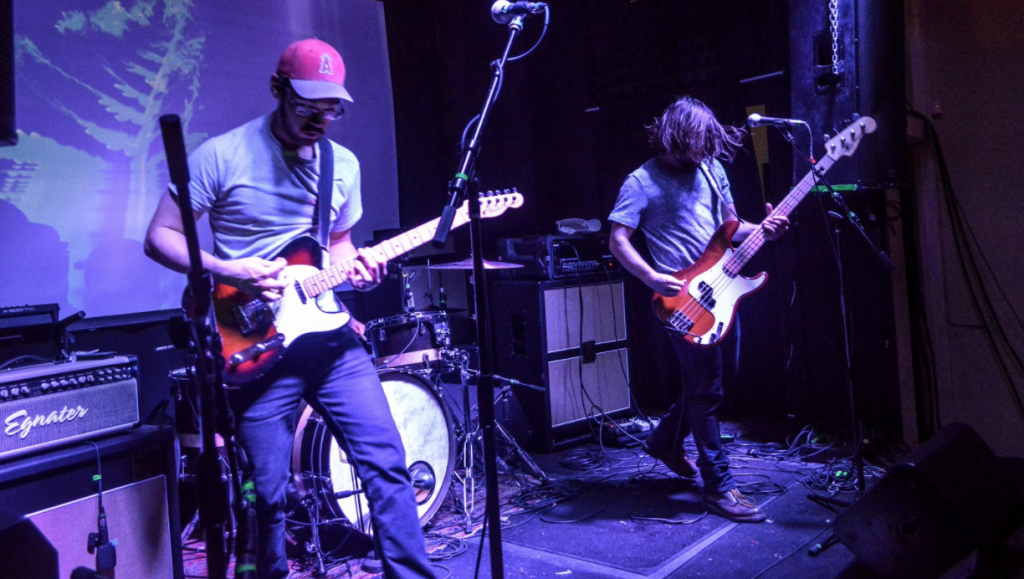 The Concussion Theory came on later in the night. When it comes to "math" or "dad" rock bands blooming from Richmond today, no one else has flourished quite as well. We are incredibly happy to have had them perform their last show of 2016 at Oasis! After a few songs, they played "Fine" and the front of the stage lit up. The musicians' eyes sparked as performing this crowd favorite that turned the pit ecstatic. Keep up with The Concussion Theory as they stop by Richmond during their 2017 tour here.  
Among the many talented participating individuals, O-Z and Zhé Aqueen's headlining set surpassed expectations.  
O-Z's "Same Difference," featuring Zhe Queen, is the perfect balance of rhymes and a RnB hook." – Black Liquid music review in RVA Magazine
"Infusing Pop with Soul R&B – her modernized approach to stay relevant is arguable… We simply call it genius." – Hypefresh.   
Their set was phenomenal. A full band with 2 keyboards, a six-string bass, an alto-sax, guitar, and drums played live as we listened to two O-Z songs and then two Zhé songs. It all came together as they tore up "Same Difference" tossing in a sublime sax solo. Take a look at how they won over the crowd with  the live stream of the show here.