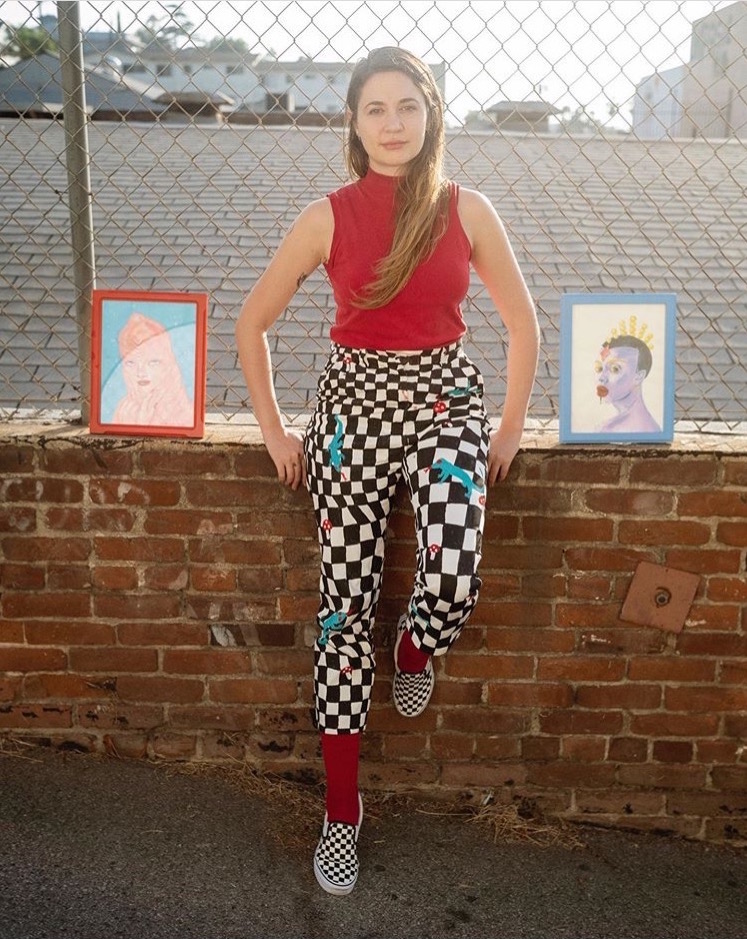 Fashion Brand Company (FBC), a most generic, vague, and slightly suspicious brand name, is the humorous mask for Penelope Gazin's vivid surrealist-inspired designs. Making light of the seriousness often attached to the fashion industry is what Gazin does best. With designs that were jokingly marketed for lizards two years ago, the brand has since snowballed into a highly followed treasure amongst typical trends. 
Before dipping into the fashion design world, Gazin had been involved in several other notable creative projects such as the co-founding of start-up, Witchsy, an online platform by and for artists selling their art, which served as a response to Etsy's censorship of her art. She is also a long-time musician in bands, and currently makes music with Slut Island. In the variety of work that she does, as well as FBC, Gazin includes a continuous theme of absurdity which makes her content all the more intriguing. When it comes to designing clothing, Gazin's background does not lie in studied fashion design at all, but in fine art that often revolves around grotesque and beautiful images; monsters and aliens are what bring out the interesting aspects of FBC. There is a fine line between fashion and wearable art with her clothing, along with an overarching slant of humor.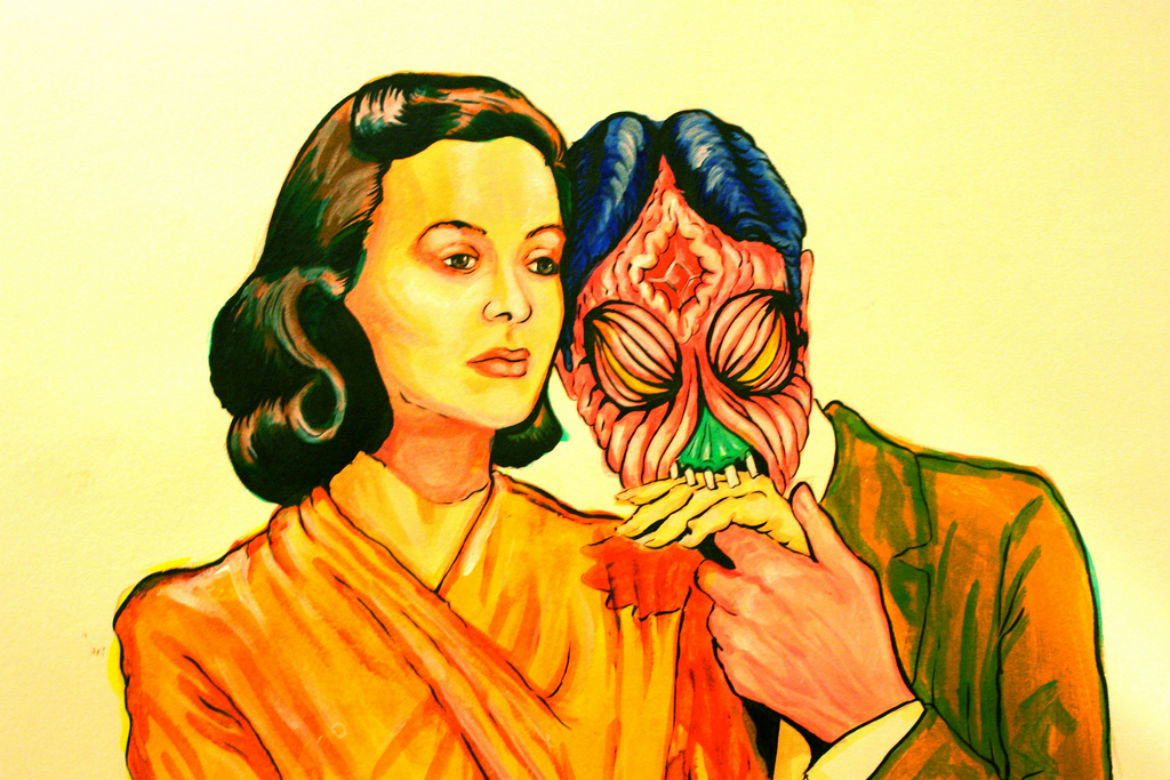 As stated on FBC's About page, "Fashion Brand Company is the first Fashion Line that is exclusively designed by, run by, and tailored to, lizards. All the clothes you see on the models are actually speciality samples we had made in human size but you will receive your purchased garments in lizard sizes." Though comedic and hard to believe, there is, in fact, some truth behind this statement and you may find yourself browsing the "Lizard Clothes" page at the end of the day.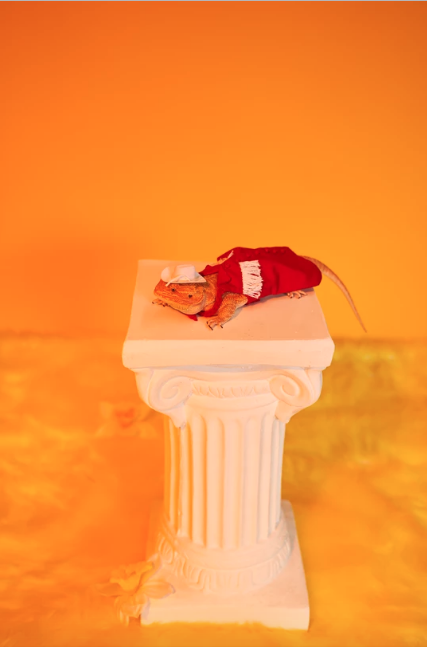 The human-sized clothes, on the other hand, dazzle in ingenious styles with strange and hilarious characteristics. FBC is a collection of unpredictable silhouettes and colorful personality. Gazin intends her clothing to be bold, yet affordable everyday-wear, and that often means everyday-wear for the one willing to wear an octopus-style, eight-sleeved dress to the grocery store. From the "Brick House Dress" with its cartoonish brick print and small open window cut-out, to her "Moth Jumpsuit" featuring big and magical wing-like sleeves, the possibilities of Gazin are curiously expansive. In an interview with Vulture, Gazin says, "I think about what clothing garments I would want to own but don't exist."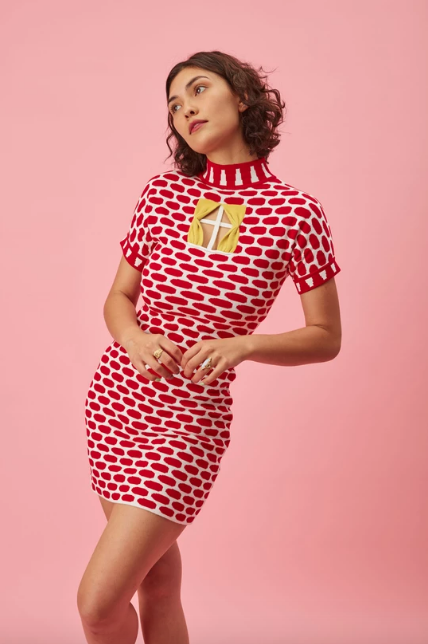 Brick House Dress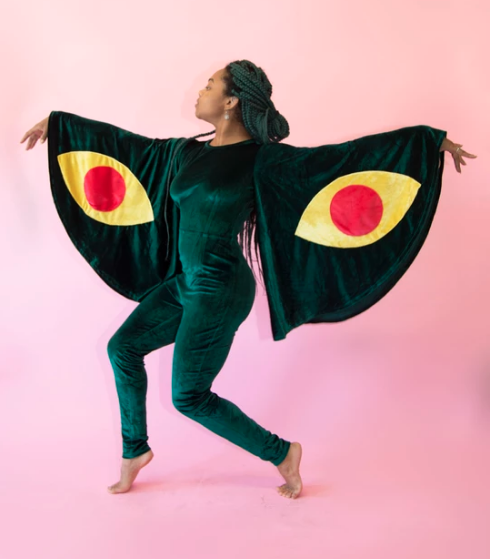 Moth Jumpsuit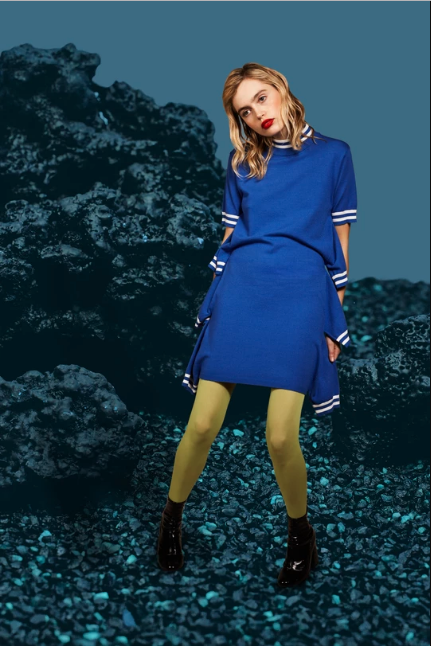 Her vision can be a risky and niche take on fashion, but it's not totally unfamiliar. It's easy to see the essence of Chanel's 1930s rival, Elsa Schiaparelli and her famous "Trompe L'oeil," or trick-of-the-eye quality of design. Much like Gazin, Schiaparelli was concerned with the true art and fun of a garment rather than the reserved Little Black Dresses of her time. Schiaparelli appreciated surrealism, similarly to Gazin's art style, which she exhibited with prints and visual elements in her clothing. Through this, she also found value in not taking herself too seriously. Here are some interesting comparisons of the two designers and their ways of incorporating their distinctive yet relative creativity in their designs: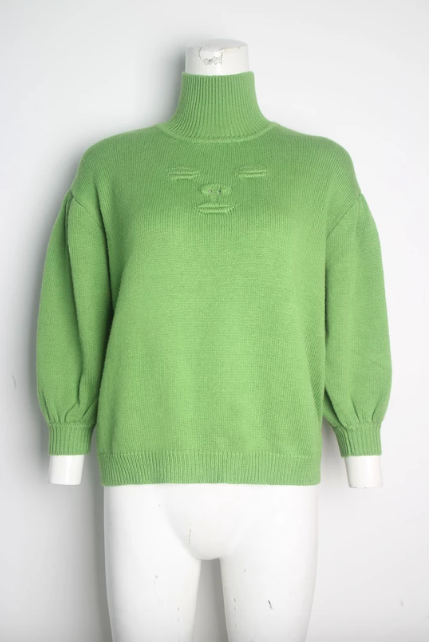 Alien Sweater, Gazin (2019)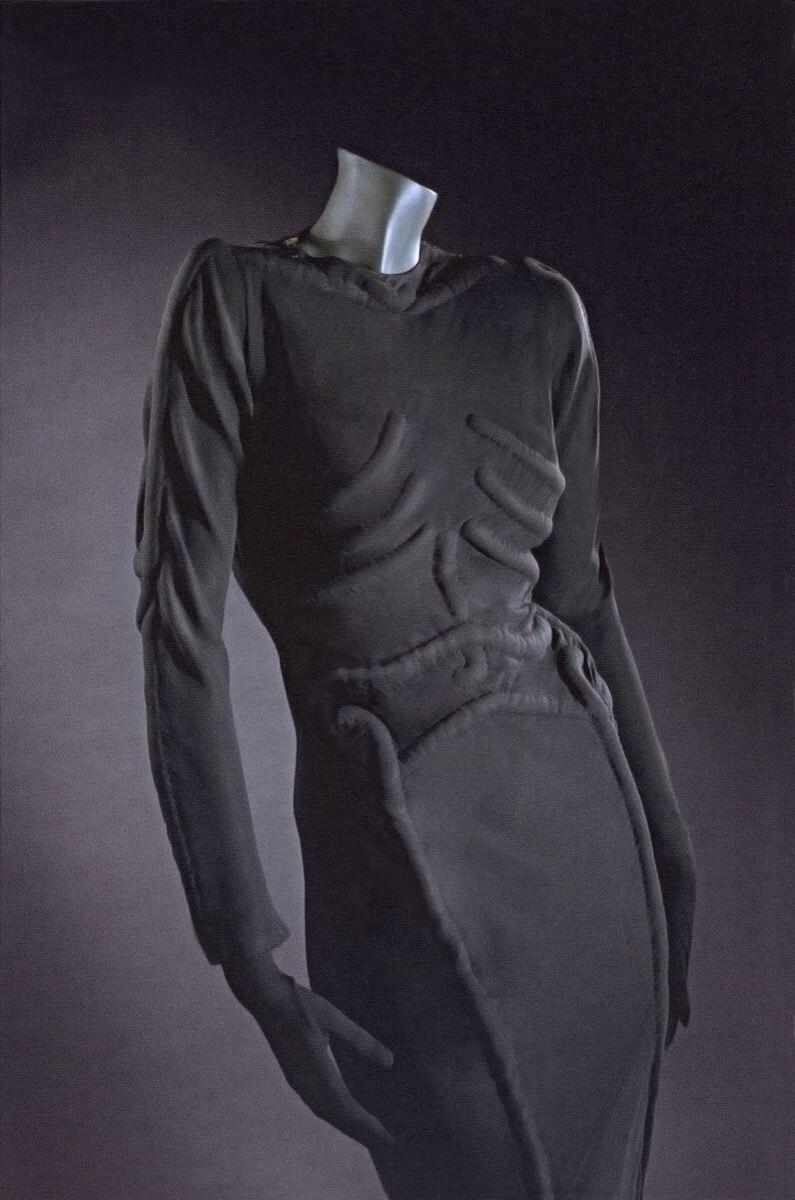 Skeleton Dress, Schiaparelli (1938)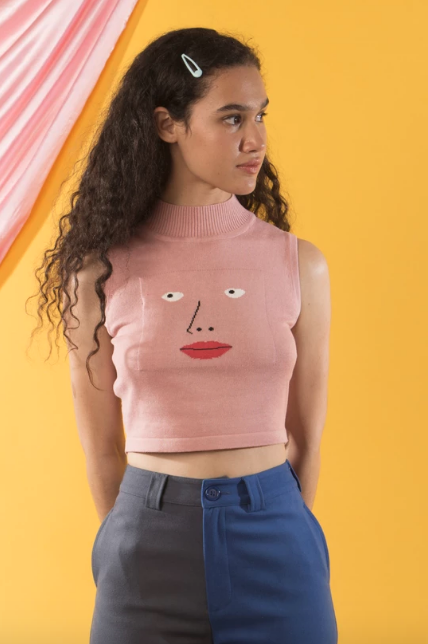 Face Top, Gazin (2019)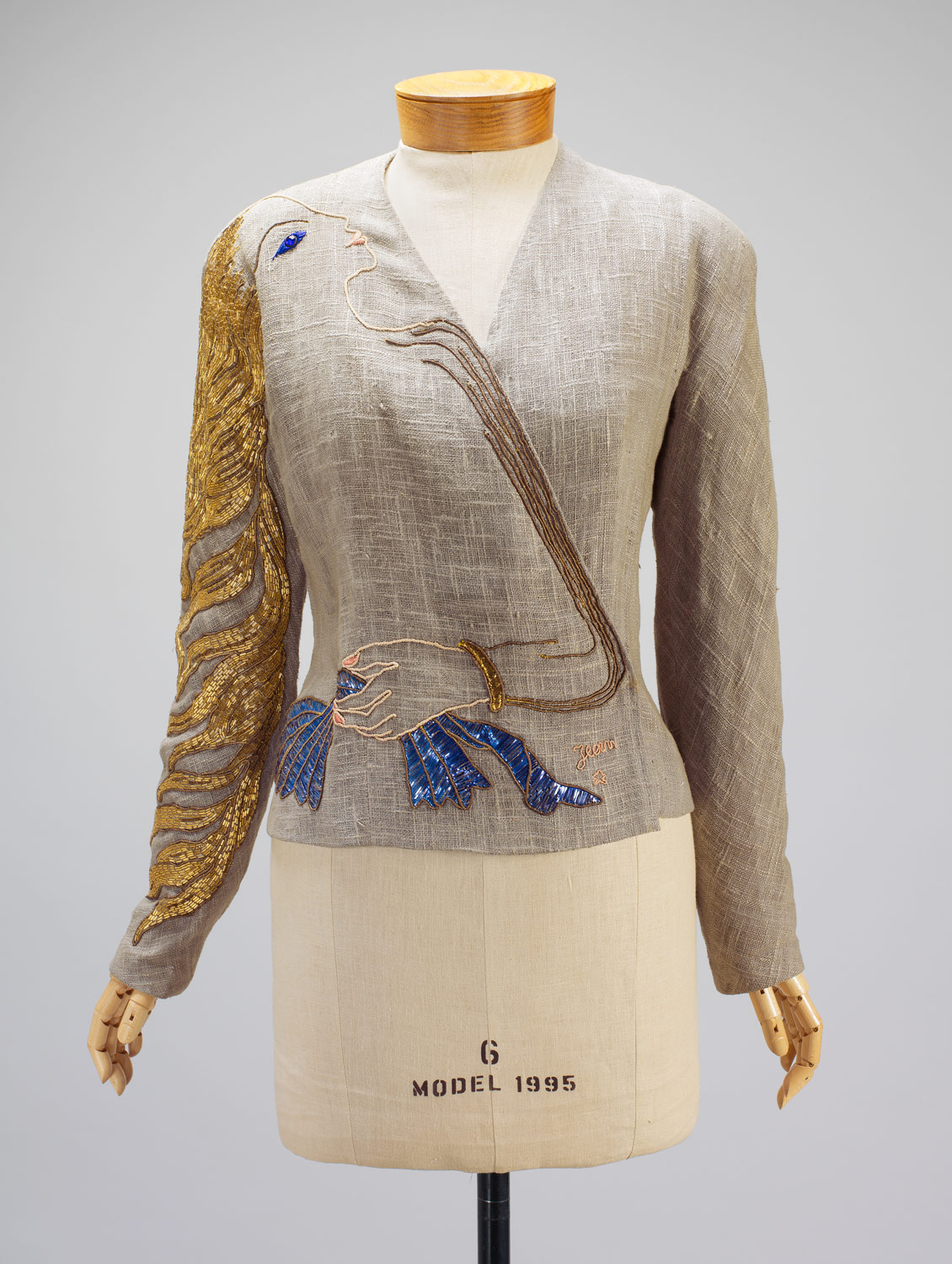 Evening Jacket,  Schiaparelli (1937)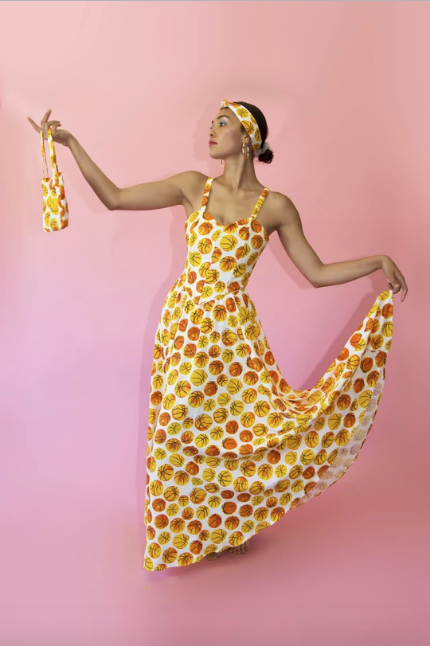 Basketball Ice Skating Gown, Gazin (2019)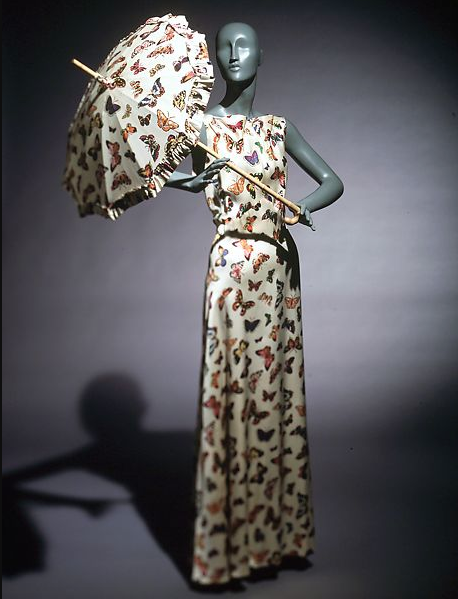 Evening Dress, Schiaparelli (1938)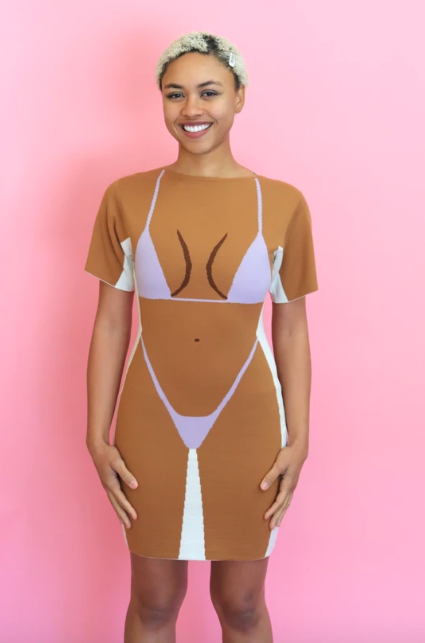 Miami Knit Dress, Gazin (2019)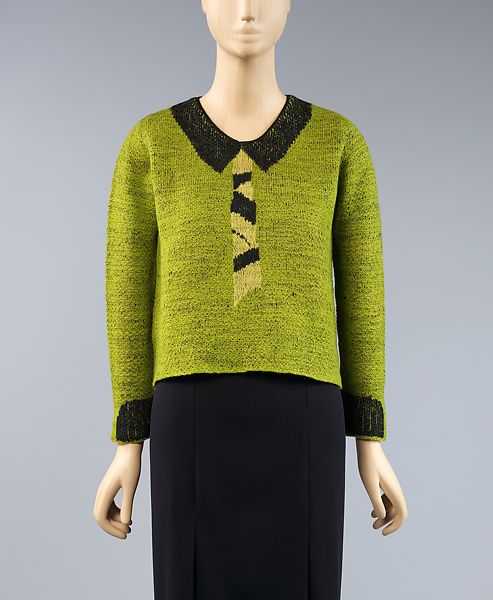 Trompe L'oeil Sweater, Schiaparelli (1930s)
As Schiaparelli did in the '30s, Penelope Gazin makes a refreshing statement for fashion today with Fashion Brand Company; she moves in her own witty innovation rather than the current, recognized trends. It's clothing that challenges you to get comfortable and laugh at yourself every once and awhile. And also match with your lizard. 
Words by Piper Lynch