How Poly Styrene rebelled against punk's whiteness and masculinity in 1970s London.
In 1976, Poly Styrene placed an ad in a British music magazine, Melody Maker. Calling "YOUNG PUNX WHO WANT TO STICK TOGETHER!", the ad quickly attracted the would-be members of the X-Ray Spex. Poly Styrene's ferocious wailing and Lora Logic's squalling saxophone electrified the band's high-velocity punk music. After only six rehearsals, the X-Ray Spex catapulted to popularity after playing at Britain's famed Roxy nightclub.  
Born Marianne Elliot-Said, Poly embraced the "plastic and disposable" with her stage name Poly. In a 1979 interview with the British Broadcasting Corporation, Poly remarked; "I chose the name 'Poly Styrene' because it's a lightweight, disposable product … I thought it was a send-up of being a pop star. It's like a little figure, not me…  just plastic, disposable, that's what pop stars are meant to be."
The daughter of a Scottish-English legal secretary and a Somalian aristocrat, Poly was a creative, adventurous child, running away to travel around England and visit rock festivals by herself at age 15. Poly then opened a clothing stall near King's Road, selling strange, synthetic fashions; according to Boy George, her stall was particularly popular for her wide selection of jelly shoes. She sewed her own clothes, and was the designer behind her band's stage costumes and artwork as well.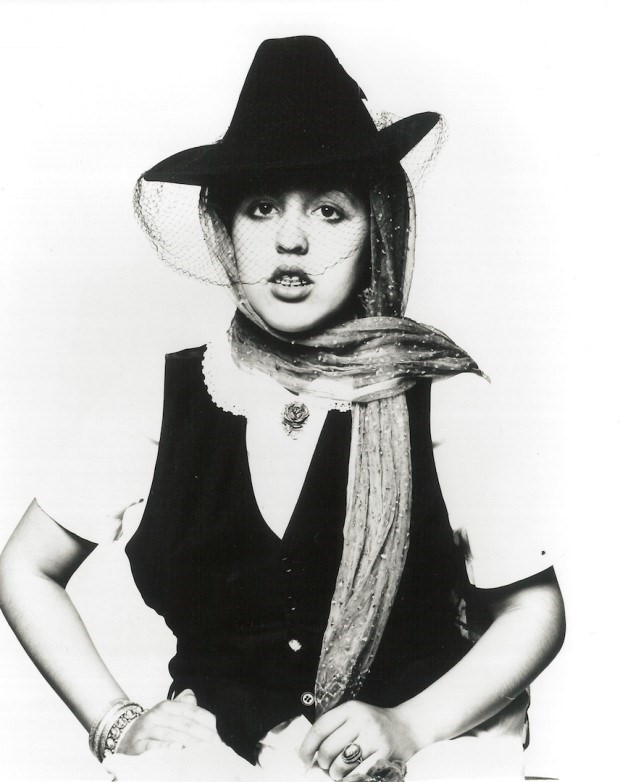 Poly was drawn to mismatched jewelry and the brightest "Day-Glo" colors possible. Layering plastic embellishments over thick, baggy clothes, Poly was fascinated with androgyny and asexuality, and infuriated by anyone who would attempt to draw focus on her body shape. She incorporated billowing, frilly, mohair-like fabrics in her style, developing a "grandma chic" look. She wore socks up to her ankles, and pointy shoes, going completely against the dark and edgy aesthetic of London's punk scene. She proclaimed that if anyone tried to turn her into a sex symbol she would shave her head ⁠— a promise she later fulfilled. Her gleaming braces and soldier hat in contrast to bright-colored, playful costumes shunned convention, standing out among a sea of black leather and bondage wear.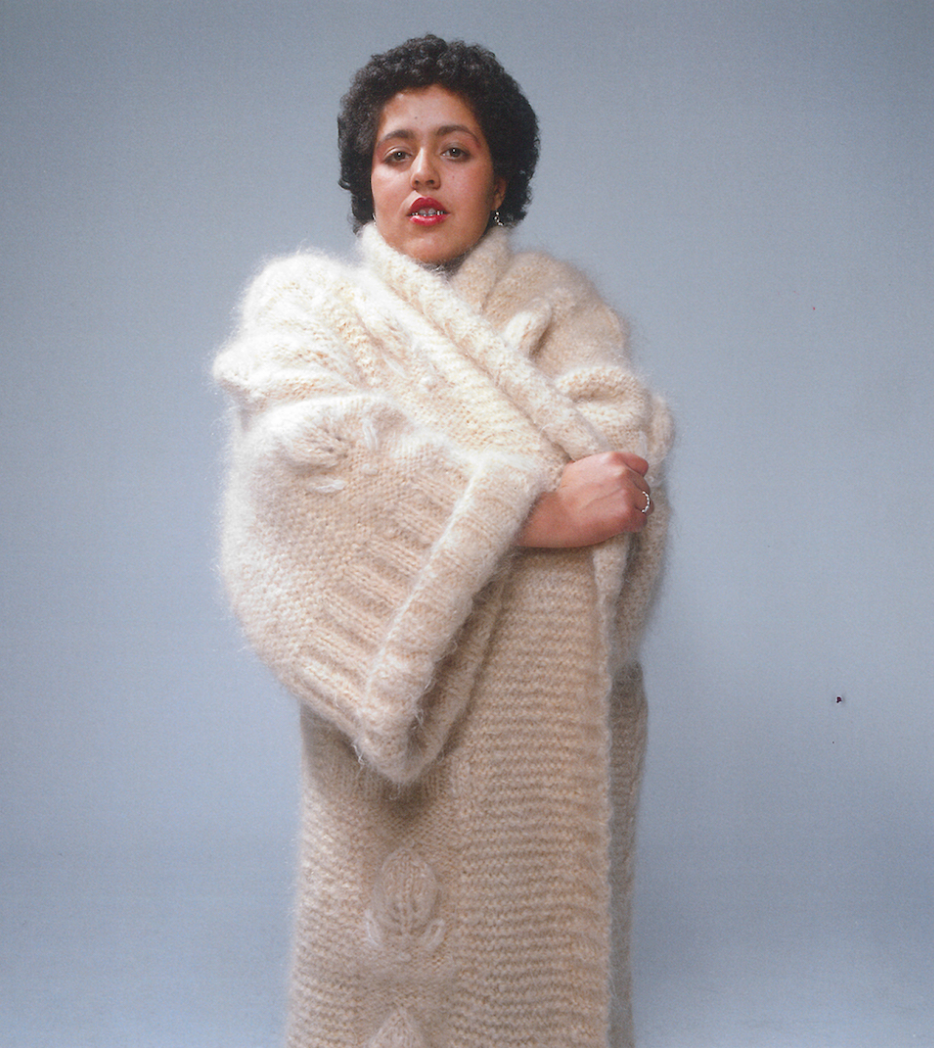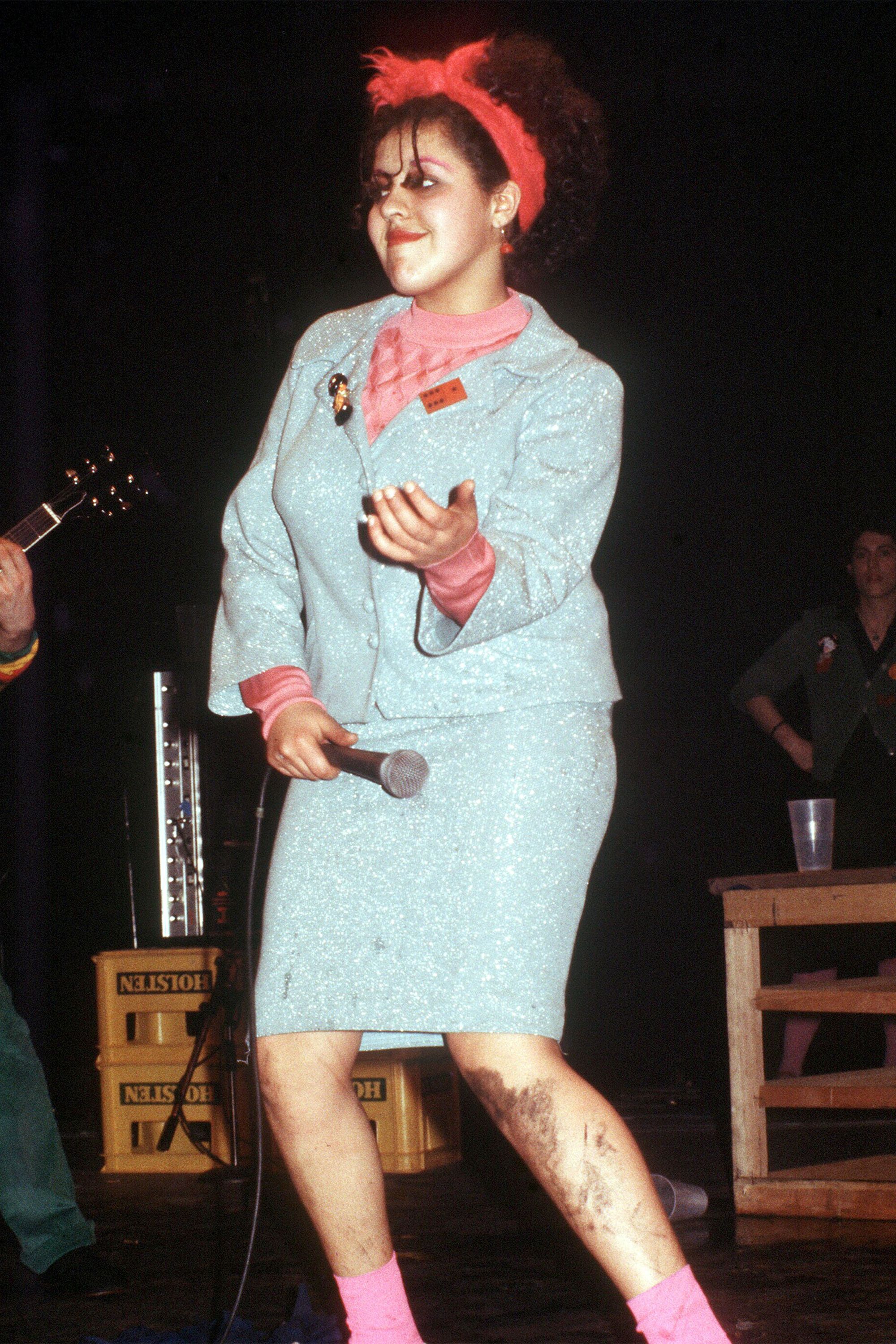 Poly Styrene's futuristic stage costumes reflected the artificial, post-apocalyptic world she painted in her lyrics. Her most recognizable song, Oh Bondage! Up Yours!, decries consumerism and sexism with the lines "Some people think little girls should be seen and not heard," and continuing with "Chain-store chain smoke, I consume you all." Styrene's onstage intensity reportedly freaked out the likes of Johnny Rotten.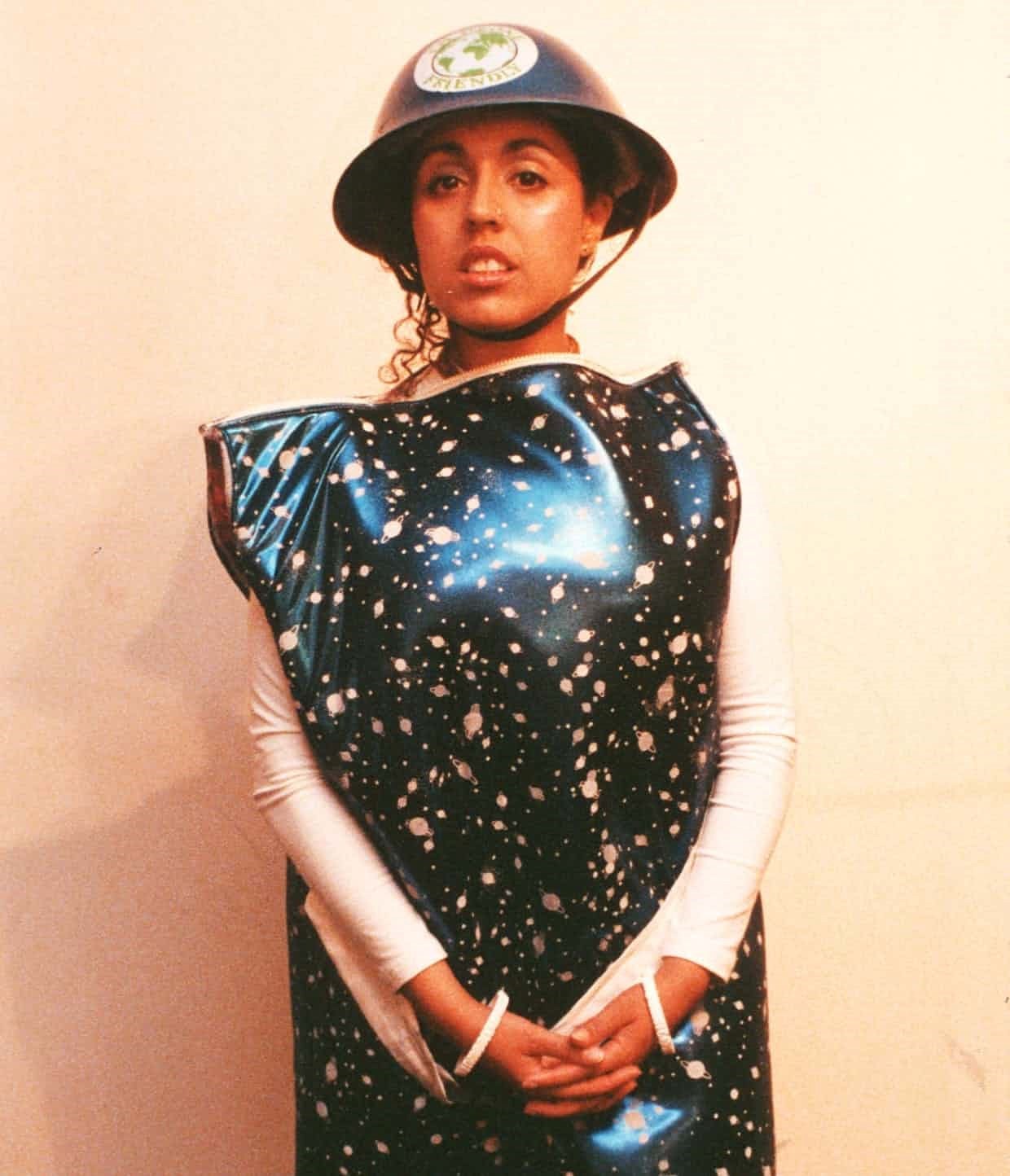 Poly Styrene subverted the idea of what a woman could and should be in her look, her sound, and her beliefs. Poly has inspired countless singers including Kim Gordon, Kathleen Hanna, and Lene Lovich. Mixed race and working-class, Styrene's unorthodox performance transgressed expectations of women in punk and encouraged others to be themselves in an increasingly white, hyper-masculine environment.
Written by Katherine Manson