Written by: Issa Atrash, Kaelan Brown, Carlos Lopez, Kyle Mayo-Blake
Edited by: Ross Atkinson
Foreword
It was a colossal year for music in 2019,  and with that comes the inevitable challenge to sum up the best albums of the year. This year, there were simply so many records that deserved to be recognized that we took on the ridiculous task of choosing the top records of the year. The records chosen are a reflection of what the INK Magazine music team thought would be worth your time. If a record you love isn't in here, be sure to share the love with everyone you can, and we'd love to hear about it. Our dedicated music team aggregated this list through their own discussion of this year in music, and each of them wrote about a few records they liked explicitly. This is a collection of varied opinion rather than a monolith of thought. 
Exceptions are made in the list if an artist released more than one project that deserved consideration, all of those projects count as one entry.  Here is Ink Magazine's retrospective on music in 2019, for your consideration.
22nd Ways – ALLBLACK & Offset Jim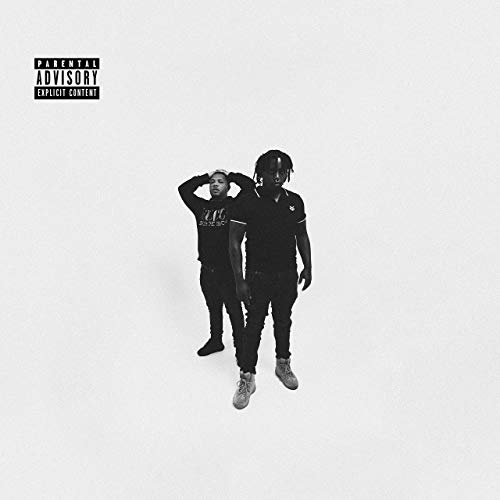 The Bay areas continues to provide the bounce and wave that has leaked out across the country in various rap scenes and two of the people at the height of the scene are ALLBLACK and Offset Jim. Over bouncing and wavy production the laid back Jim and aggressive ALLBLACK pair perfectly able to keep tracks dynamic as the bass bounces in your ear like a low rider might down Vallejo. It's the time of music that is great for blasting loudly with your friends or played low chillin at the crib. There's a reason why music from the bay has persisted like it has and with ALLBLACK and Jim, that doesn't seem to be changing. 
– Kyle Mayo-Blake
LP3 – American Football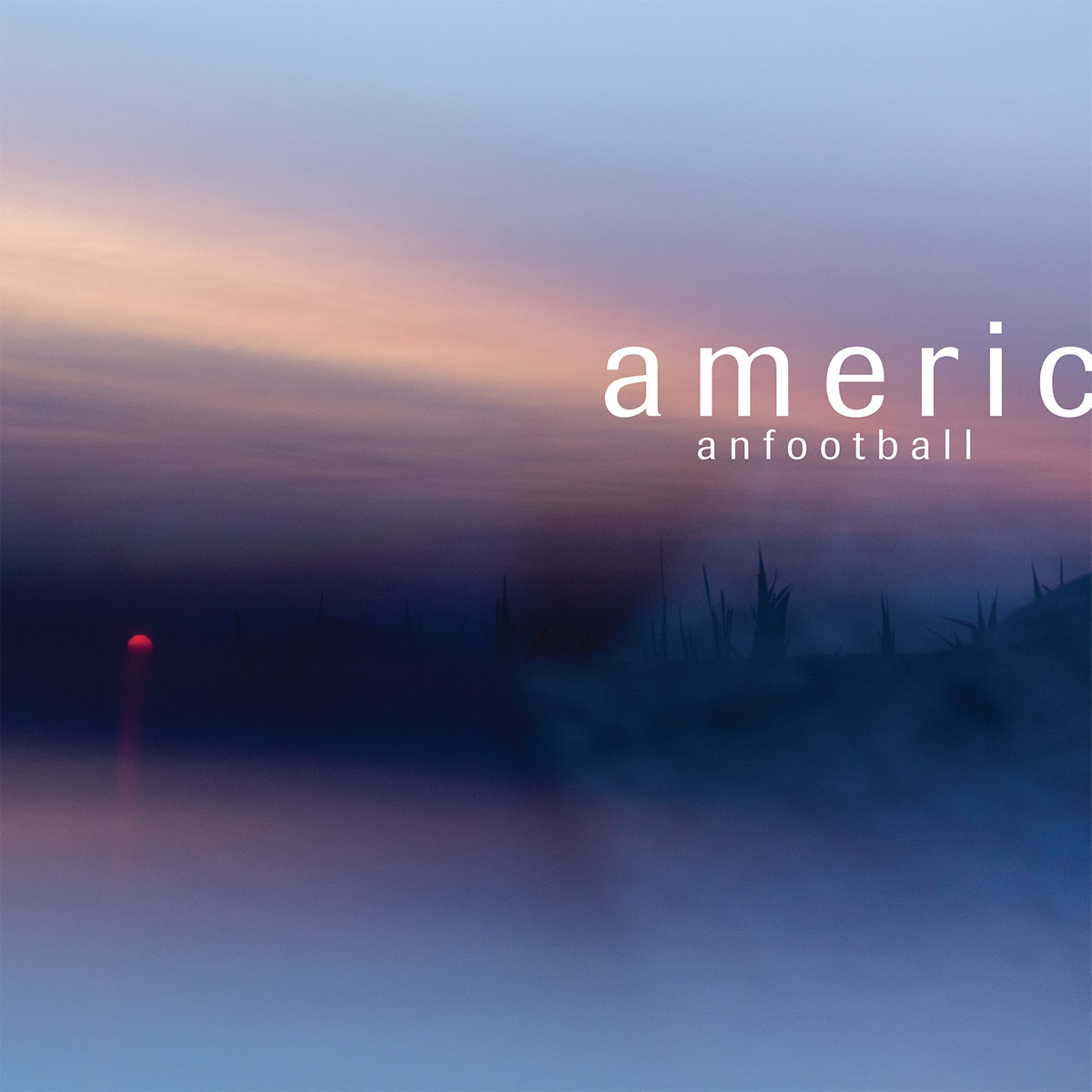 Illinois based emo legends American Football have always held the capacity for beautifully repetitive and expansive songs, singing of regret, love, and loss. Their latest record "LP3" proves to be their most well thought out record to date, with glossy production and features from Paramore's Haley Williams, Land Of Talk's Elizabeth Powell, and Slowdive's Rachel Goswell. The record is a haunting reawakening for American Footballs frontman, Mike Kinsella, who touches on the aftermath of a marriage in shambles, previously discussed on LP2. The record is a beautiful and smooth dive into the lush songwriting that has allowed American Football to shine for decades.  
– Kaelan
USA – Anamanaguchi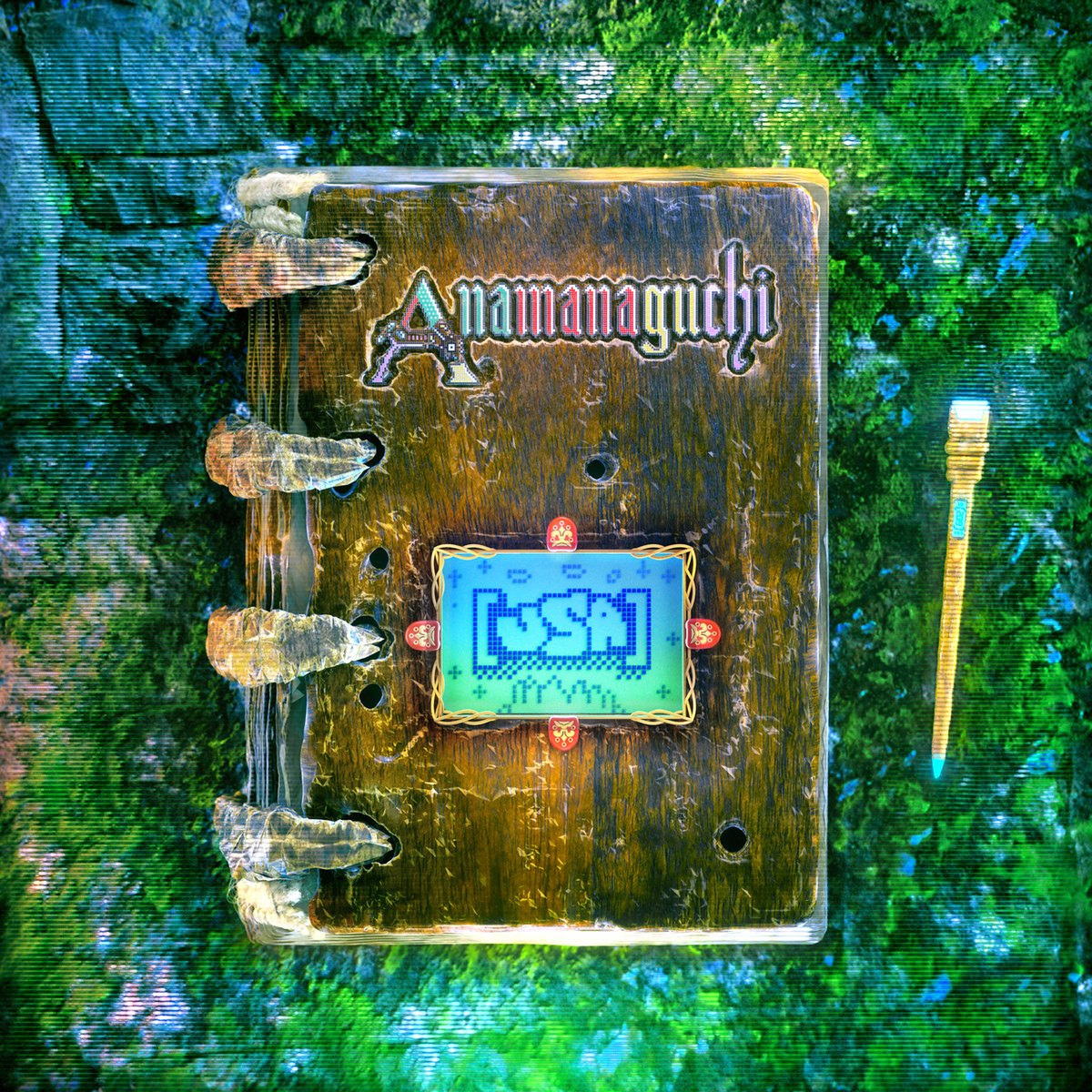 Anamanaguchi have been defined by their unique adherence to the blend of EDM, Electric Guitars, and 8-Bit Video Games. It had been six years since their last release "Endless Fantasy" was released, and they've been well-missed. The album is unpredictable, with each song changing so dramatically as they go, bouncing from upbeat synthy dance music to Acoustic Guitars and chopped up vocal fragments. The album is bold in its approach to each song, with every track feeling as if it could crescendo or fall into a relaxing daze at any moment. 
-Carlos
Ventura – Anderson .Paak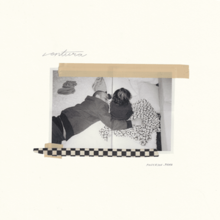 Anderson .Paak delivered his signature sound on his 2019 album, Ventura. The album begins with "Come Home", a soulful song closed out by André 3000. It is hard to pick a favorite song off of this album, as I get lost in it all, but the opening track always hooks me in. Paak continues to showcase his immense musical talent. Overall, great music to vibe to and easy to love if you liked the old Anderson .Paak.
-Issa 
~~~ – Ana Roxanne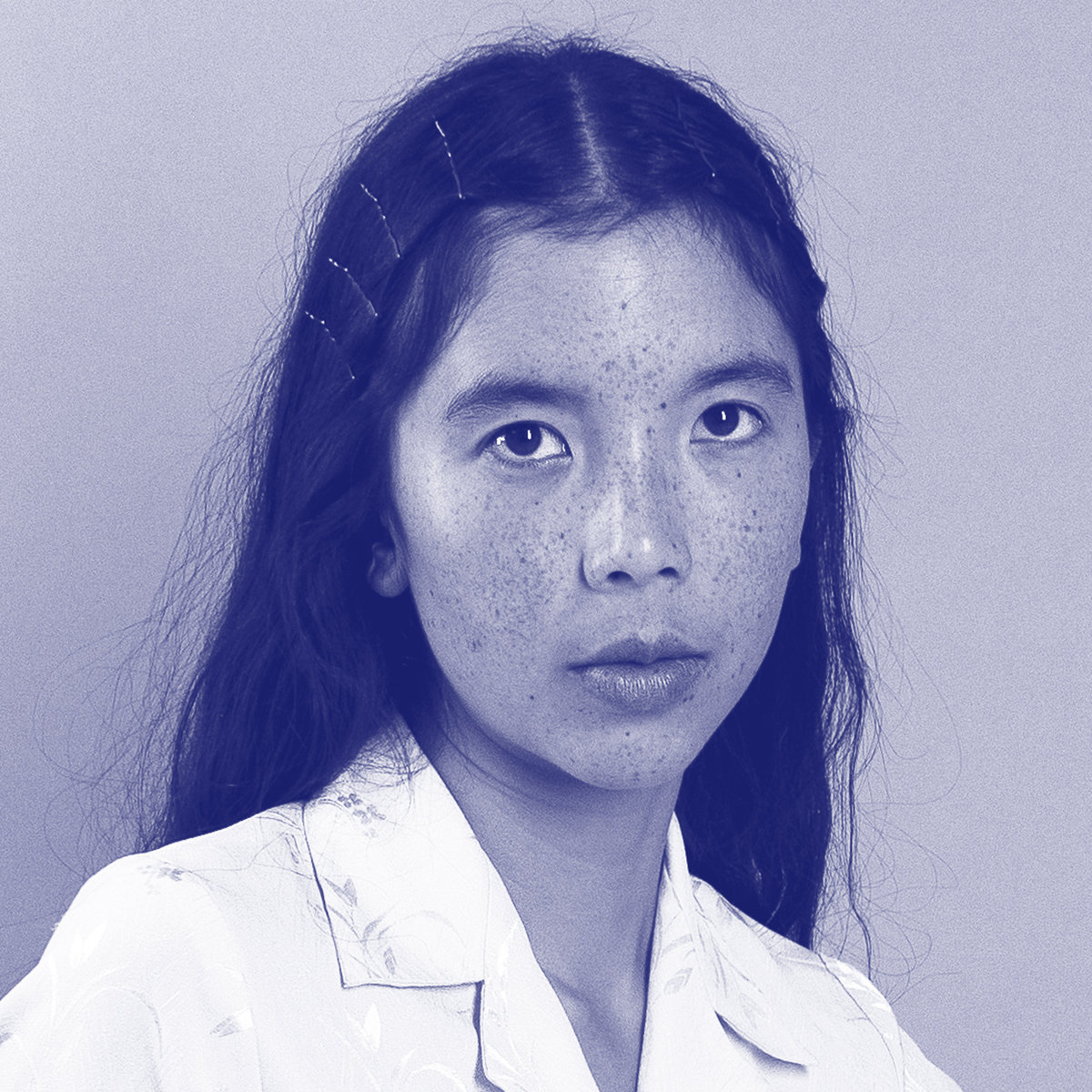 I don't think there is a more soothing or relaxing release this year than Ana Roxanne's debut EP. The Intersex Southeast Asian musician creats and an entracing experience as the rolling synth lines wash over you like a wave only for you to settle into it and feel its playful chords nuzzle agaisnt you. All of this is happening while Ana's voice swoons into the instrumental almost serving as another instrument layered over her synths. The lyrics themselves are sparse touching on themes of her interxuality and more abstract ideas that melt into the music like a whisper in the wind. Ana's EP is one of those records where you should lay down, dim the lights, close your eyes and just be taken by the sounds around you, you'll be transported to a different place, I promise you. 
– Kyle
Pretty Buff – Angel Dust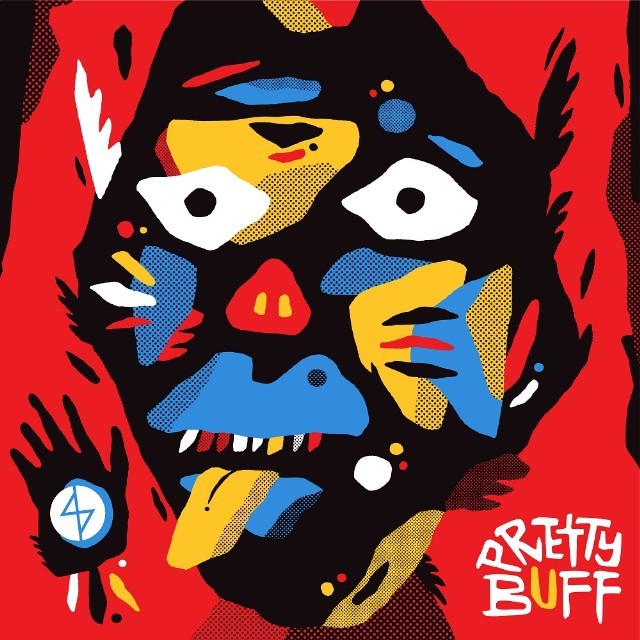 Baltimore's Hardcore Act Angel Du$t's second LP was a drastic change in form. Gone were the screamed vocals that had become a staple in Baltimore Hardcore act's discography, and in it's place were jangly-acoustic guitars and saxophone solos. Angel Du$t manages to maintain the aggressive kinetic energy that made their debut "Rock The Fuck On Forever" so special, but it's morphed into a more bolder and sonically diverse sound. With Pretty Buff, Angel Du$t showed that punk rock doesn't need to be restrained to yelling over heavily distorted guitars to create the in-your-face sound that is at the core of the genre.
-Carlos
Shea Butter Baby – Ari Lennox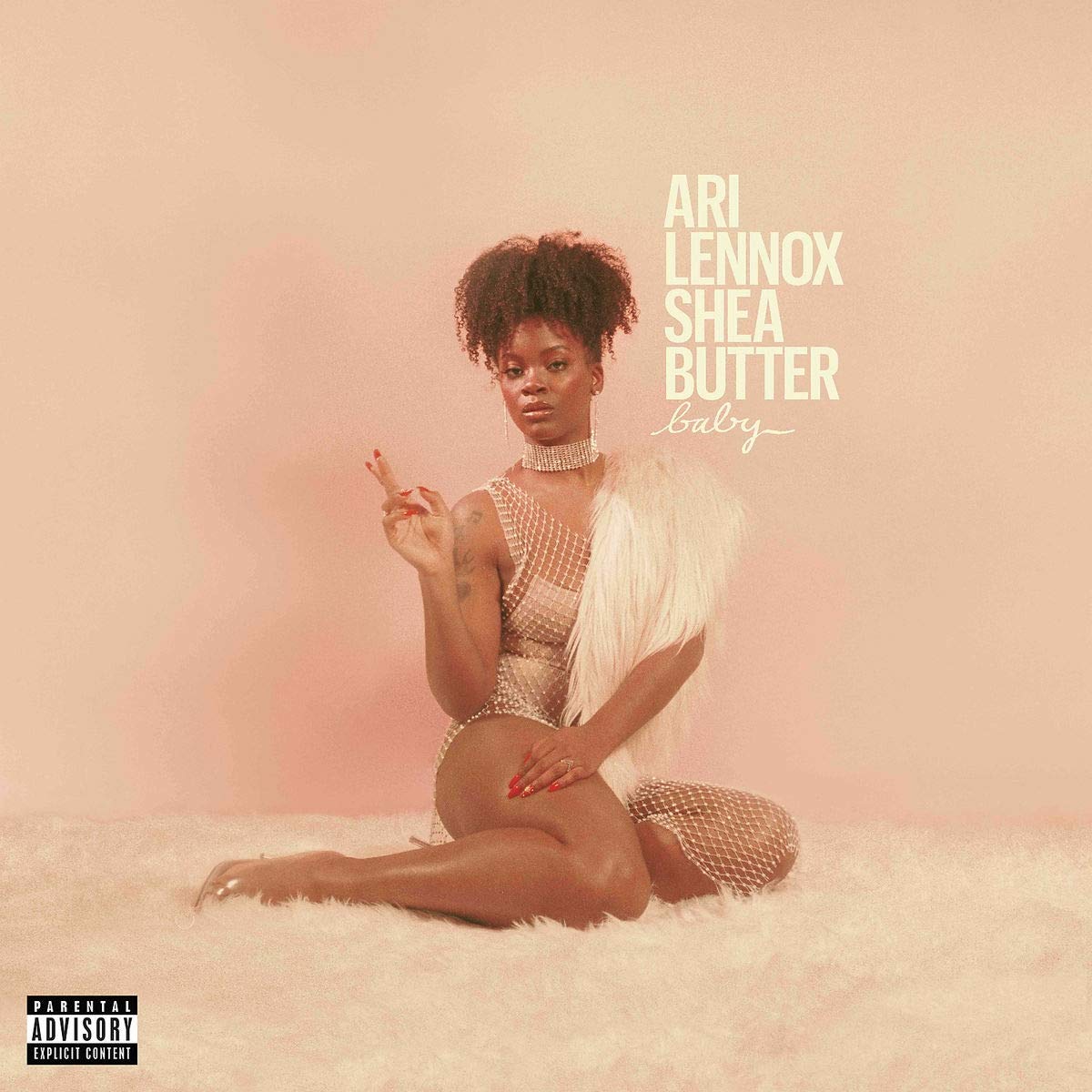 Representing D.C Ari Lennox brings us one of the best R&B and Soul records of the year. With the great support of J.Cole's label Dreamville in the background Ari shines over production that fits her voice absolutely perfectly as Ari tackles topics of love and regret with a refreshing openness. Not being afraid to speak her wants wants and needs into existence. Songs such as the title track Shea Butter Baby and Speak to me are excellent examples of Ari using her voice to express such raw and gripping emotion and feeling all the music glides along in support of her vocal deviations. Shea Butter baby is the perfect album to lay back in your bubble bath and let all your stress slip away as Ari's voice soothes you to relaxation.  
-Kyle
Thank U, Next – Ariana Grande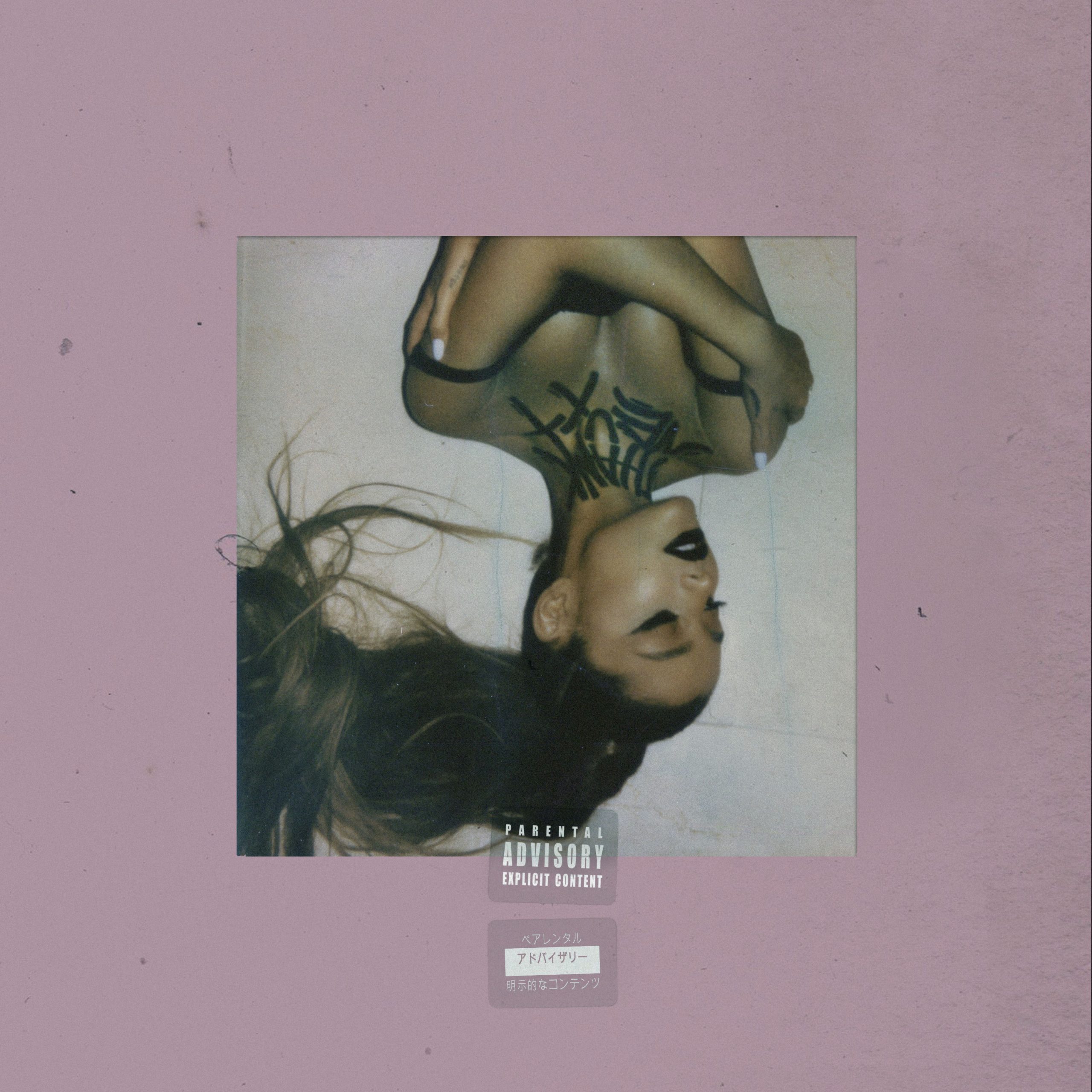 Ariana Grande's fifth studio album generated tons of success for the pop and R&B singer. The end of the album will forever be iconic, as it goes "7 rings" to "thank u, next" before ending with "break up with your girlfriend, i'm bored." Ariana's album provides basis for reflection while also showcasing her talents. 
-Issa
DIE FOR MY BITCH – Baby Keem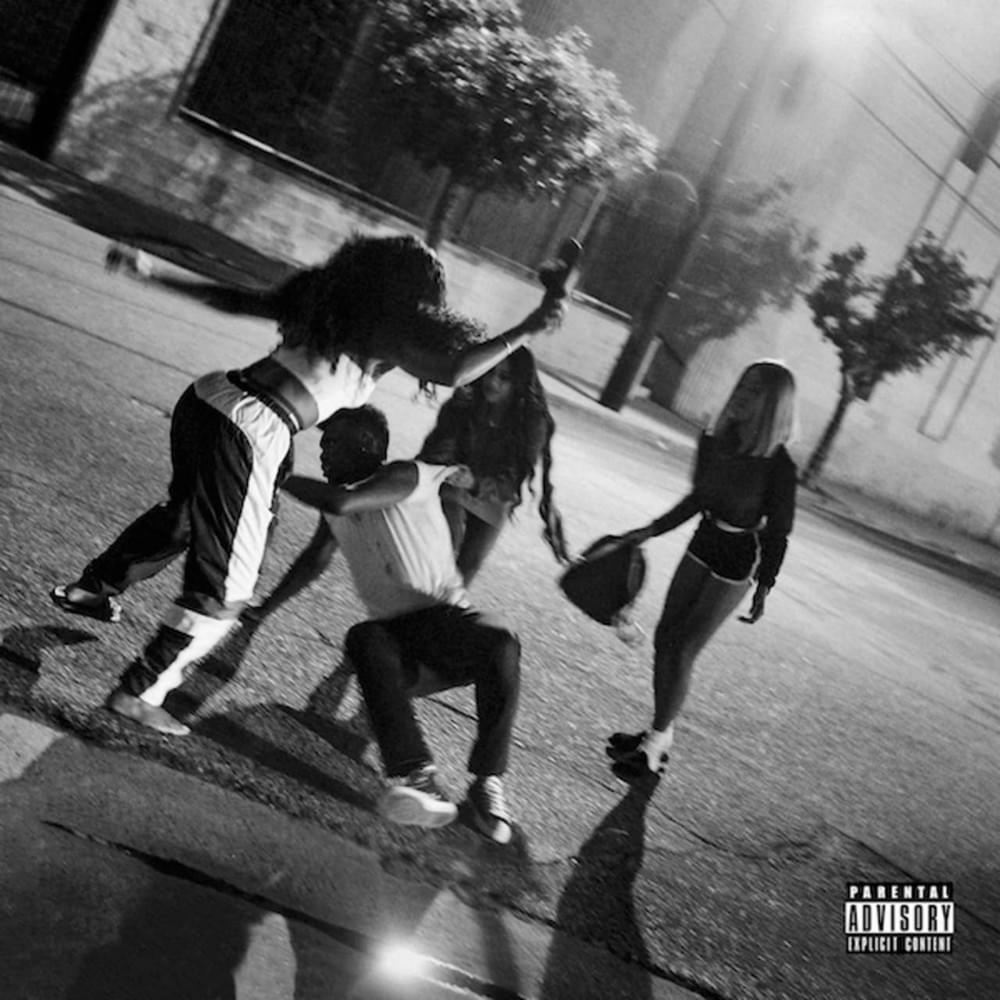 DIE FOR MY BITCH by Las Vegas producer and rapper Baby Keem is an impressive and stimulating, cohesive listen that sets the stage for an obvious star. Responsible for hits such as Schoolboy Q's Numb Numb Juice, and Jay Rocks Knock It Off, Keem has been a quiet player amongst Top Dawg Entertainment stars, while creating this project. The tape is a 34 minute run time filled from top to bottom with memorable, catchy, and stylistically varied songs, which display the broad spectrum Baby Keem is able to cover stylistically. From thick and heavy rap bangers like MOSHPIT, to laid back head bops like ORANGE SODA, even to pop punk acoustic ballads like MY EX. Keem's lyricisim is simple, funny, and braggadocious without feeling pretentious. DIE FOR MY BITCH is a perfect example stage setter for Baby Keem, and I cannot wait to see where his future take him. 
– Kaelan
Purple Heart/LA Vibes – Baby Smoove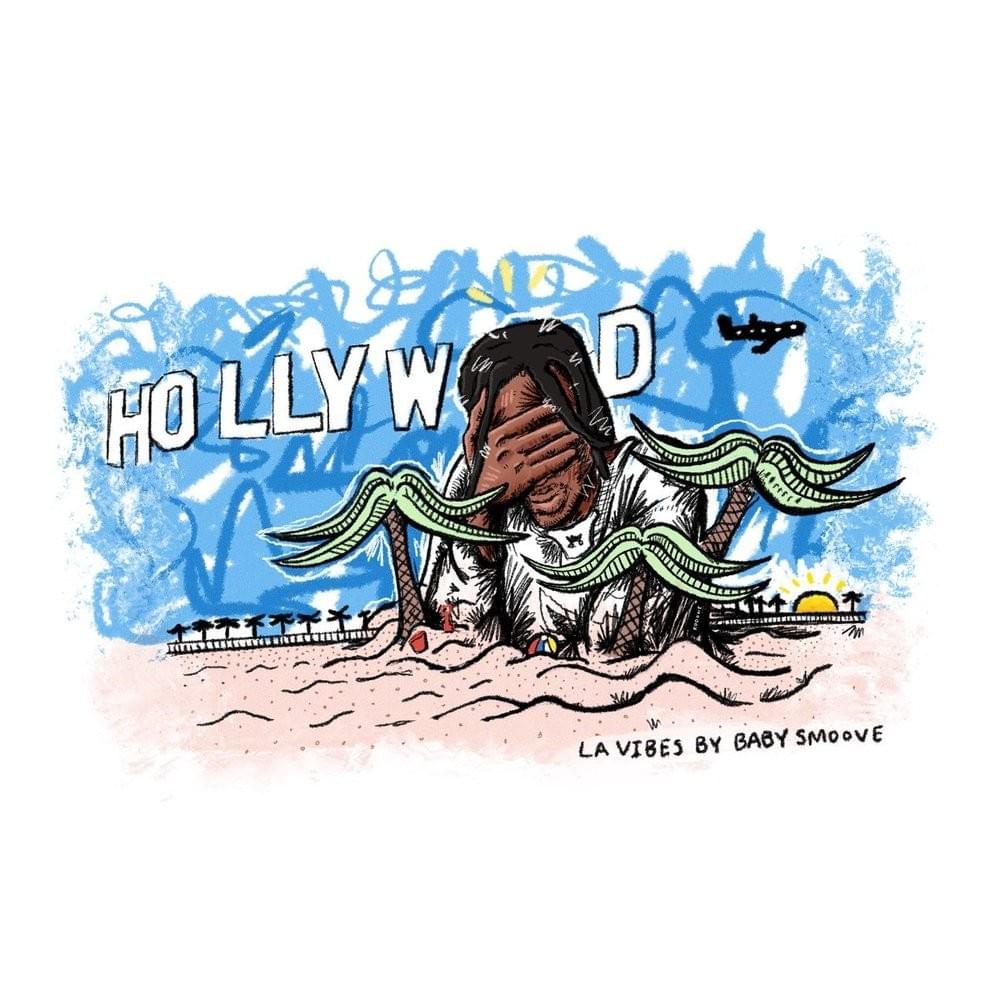 As if codeine cough syrup could come from a kitchen faucet, Baby Smoove supplies a sufficient drip of relaxed and slurry raps across two of his EP's of this year Purple Heart & LA Vibes. Both projects provide Smooth with a backdrop for laid back boomin beats that will leave any kickback or night time drive completely satisfied. Smoove's nonchalant delivery eases along each track with raps of lean grandeur and money stacking that dominates the conversion in rap but in such a way that while these things dominate his life that are largely byproducts of his status, almost as if he could move on from them at any point. His success and lifestyle is one of luxury that you dream about but is his reality yet he is still able to enwrap you in it completely. With so many projects under his belt in 2019 alone, Baby Smoove is primed to take over 2020 with grace.  
-Kyle
Better Oblivion Community Center – Better Oblivion Community Center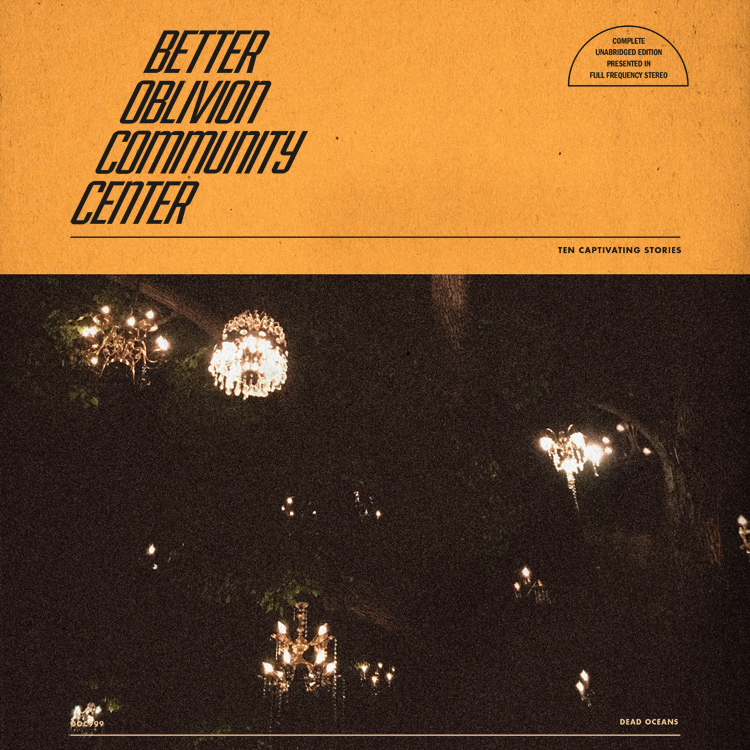 Conor Oberst and Phoebe Bridgers got together and started a sad indie-rock supergroup of sorts this year with Better Oblivion Community Center. The harmony of Oberst's and Bridgers' voices created a soothing, morose, and intimate album. This album is a dense album with each track offering more to hear and learn with every listen, whether it be a quiet, reverb-drenched guitar line in the background or clever wordplay or reference. Bridgers' continues to show her importance to modern indie rock while Oberst solidifies his place in the genre a little more on this album. 
-Carlos
Zerwee – Billy Cobb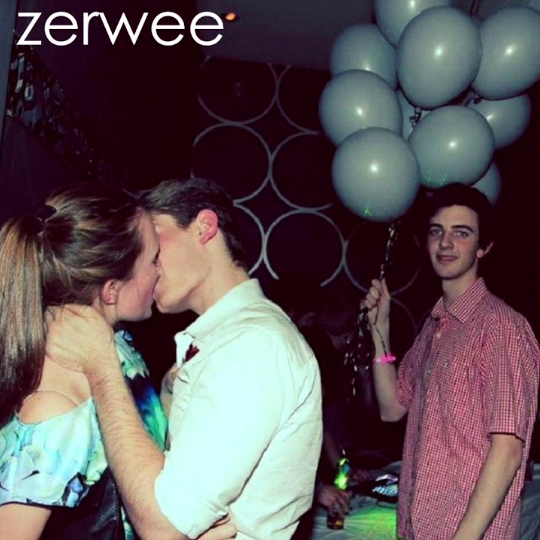 A teen punk EP to be cherished. Zerwee by Billy Cobb brings out those angsty feelings of teenage heartbreak. Only an EP, I wish this project was as long as an album. "The Shell Shack", "She Doesn't Love Me", "1955", and "Dumb Song for Virgins to Cry To" are all sad songs to get lost in. This album was dropped in 2019, but listening to it makes me feel like I've been taken back in time. An instant classic, even if it's from someone who doesn't get enough recognition.  
-Issa
U.F.O.F. – Big Thief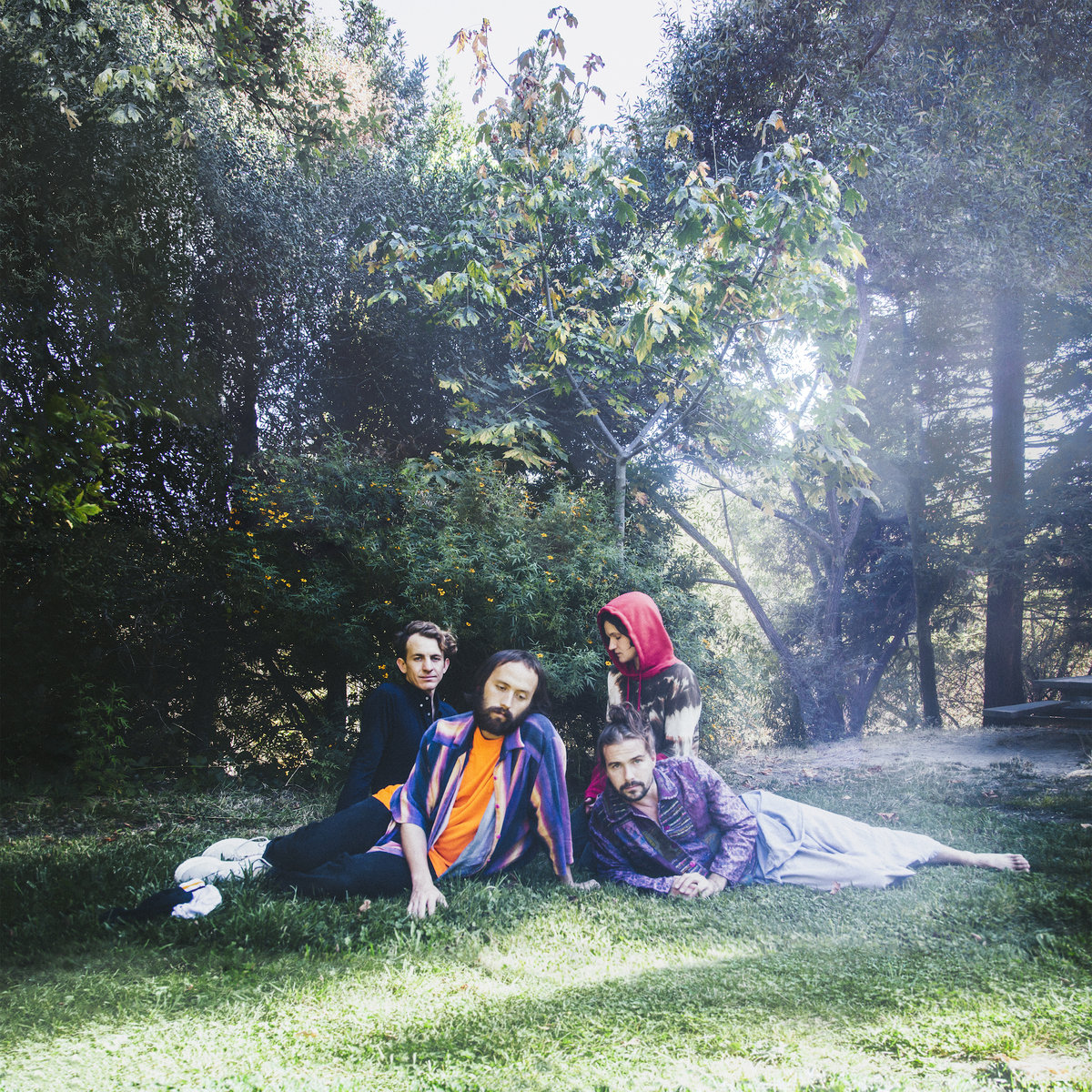 The airy, dreamlike, and floating atmosphere of Big Thief's U.F.O.F is something that is hard to come by in music. The crackling and harsh voice of lead singer Adrianne Lenker combined with the soft and persistent melodies of the record feel clean and thought out, yet remarkably personal, to the point of when listening to the record, I feel as though I am making it with them. This album is organic in nature, and grows within itself slowly, but strongly, flowering into one of the best records of 2019.
– Kaelan
When We Fall Asleep, Where Do We Go? – Billie Eilish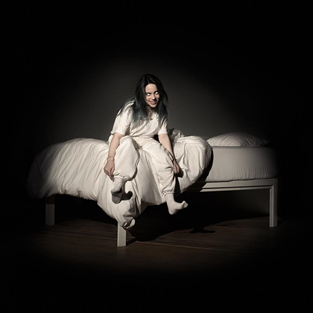 Billie Eilish was one of the strangest things in pop music this year. At seventeen, she and her brother made one of the most original pop records I've heard in years. When We Fall Asleep, Where Do We Go? is an album that got stuck in my head, first, from how catchy the song were, second, from how dark it is thematically. There is such a confidence and candor to Billie's delivery too, with her vocals sounding whispered, yet still managing to tie them into choruses that burn into your head. 
-Carlos
Home – Billy Strings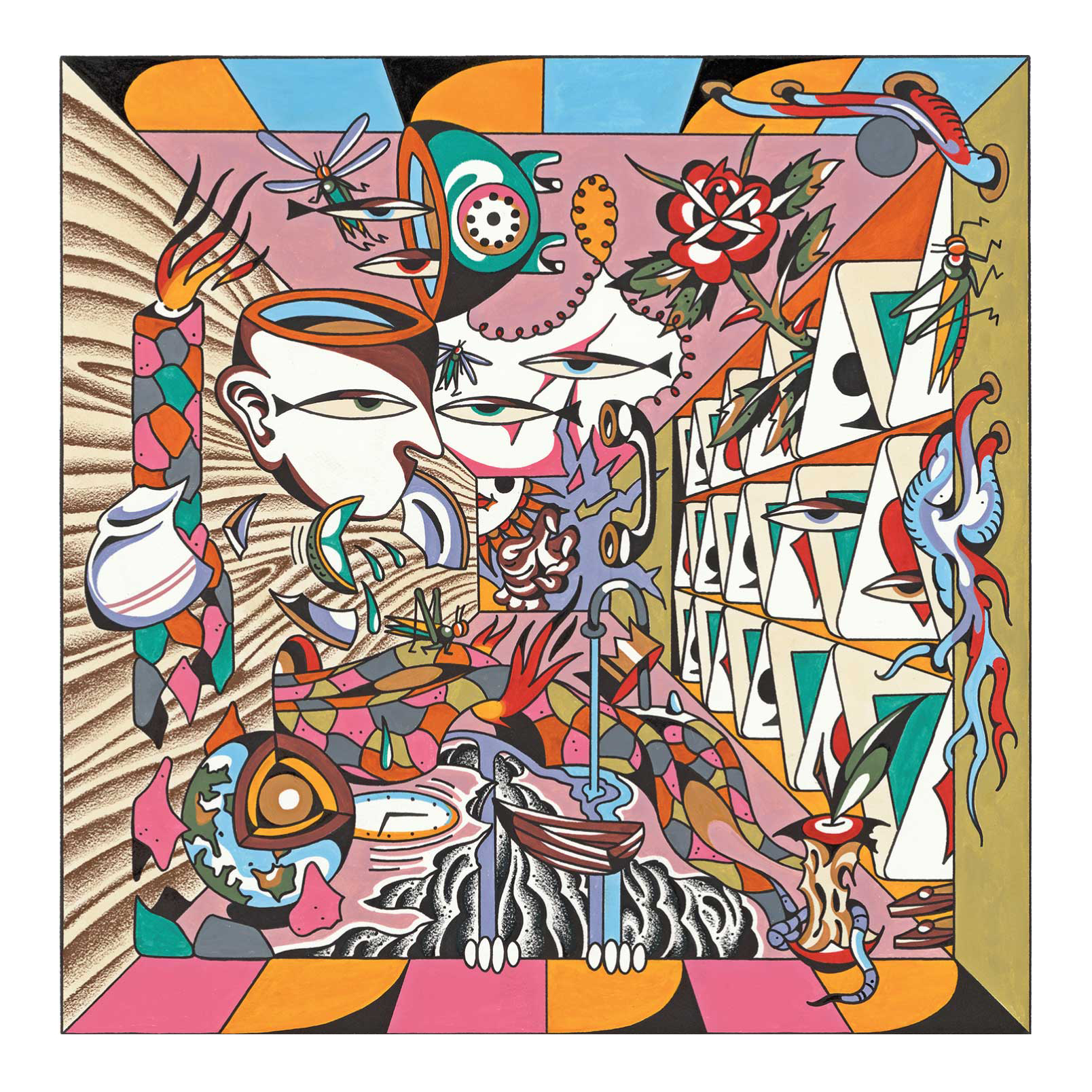 In the world of bluegrass music, one looks for something new and refreshing while also retaining the traditional and well known stylistic elements of the genre, which is one of the first forms of american Appalachian music. Billy Strings is a newcomer to the game, bringing a sense of psychedelia and color to a genre rooted in tradition. The pure skill of Strings as a guitar player is enough to captivate any music lover, accompanied by his soulful and thickly coated country voice and dream-like lyricism. Taking a step away from common bluegrass techniques, Home showcases a legend on the rise, mixing appalachian influence with jam and psychedelic rock to create a memorable piece of pure fun and remarkable technical artistry. 
– Kaelan
Schlagenheim – Black Midi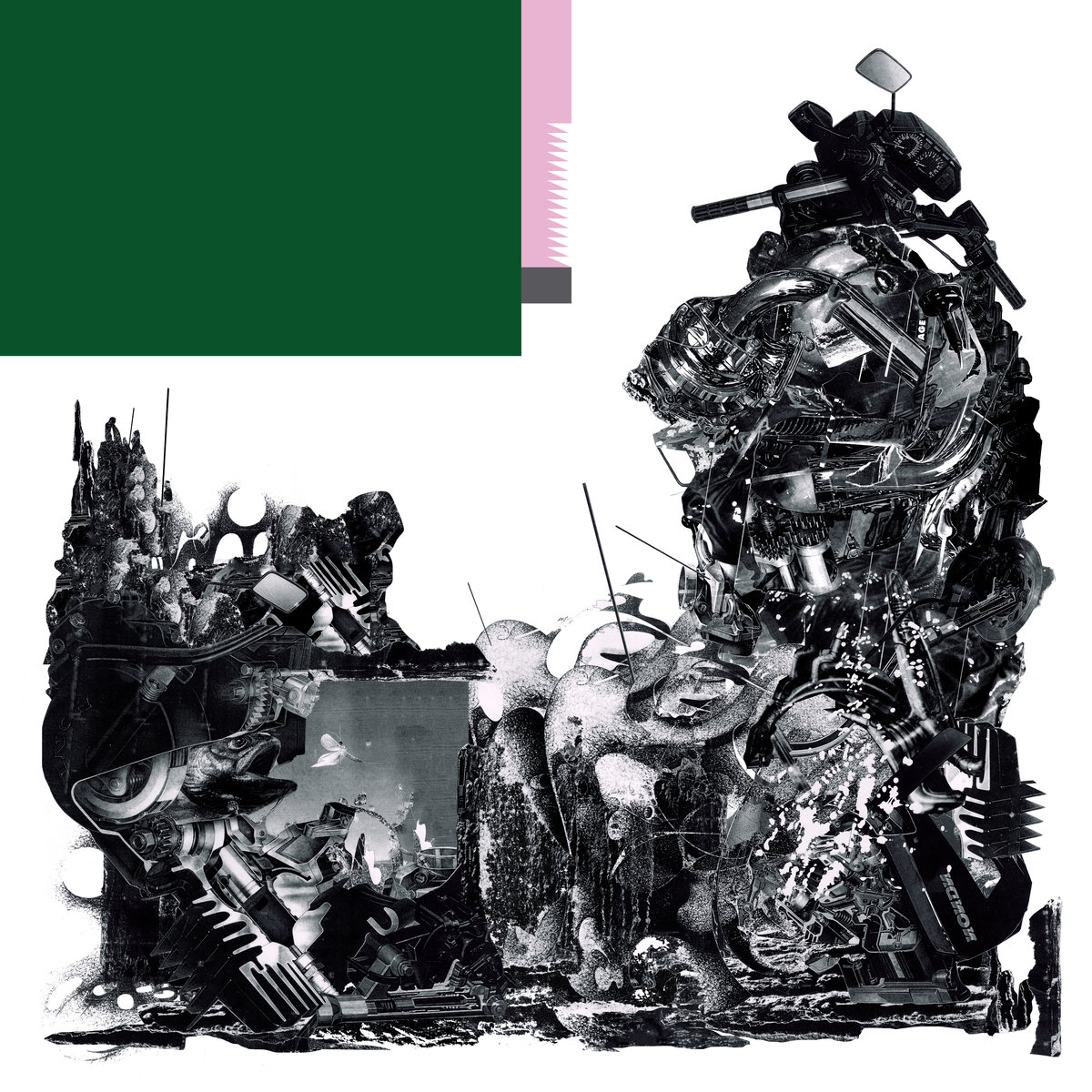 One of the most dense and technically complex bands coming out of the UK Black Midi delivers a hard hitting experience unlike any other with elements of math rock, noise rock and post punk for an album that needs to be heard to be believed. At times this record feels like a controlled crash of guitars riffs while on the next song you can get an upbeat swing with sporadic drums and distant guitar picks. It's almost as if all these things shouldn't work together but they all do, way better than they should. It is a testament to the musicianship on display within the record as despite how off kilter or strange a part can be it will fit snugly into everything else. Nothing traces off as the groove is always consistent no matter the tone of the record. A triumph in every aspect, Black Midi delivers an album that will leave art rock fans watering at the mouth. 
-Kyle
Angel's Pulse – Blood Orange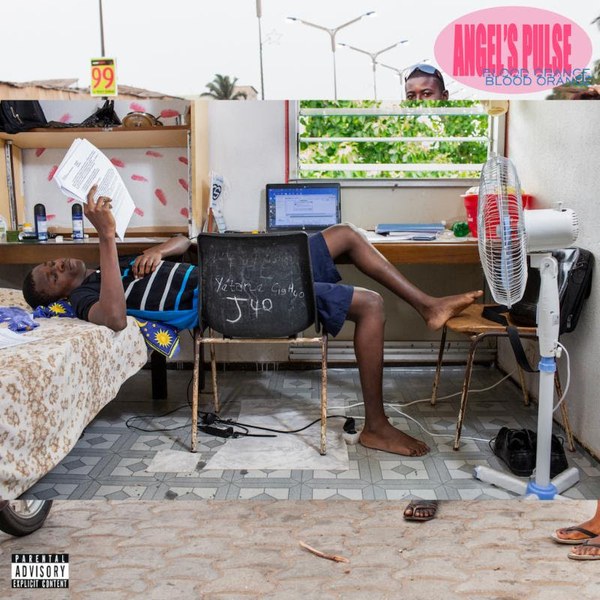 I'm very grateful to have received more Blood Orange this year. Angel's Pulse feels very light compared to the thematically heavy Negro Swan that came out last year, but that is not a bad thing. We got to see tracks like "Dark and Handsome" featuring Toro Y Moi, where Dev Hynes made a song that was dance-music adjacent, and out of the box features like with "Take It Back" with Arca, Joba, and Justin Skye making appearances. Angel's Pulse showed us Dev Hynes experimenting with the form, giving us a mixtape of what is to come with Blood Orange's next work. 
-Carlos
Truck Music – Body Meat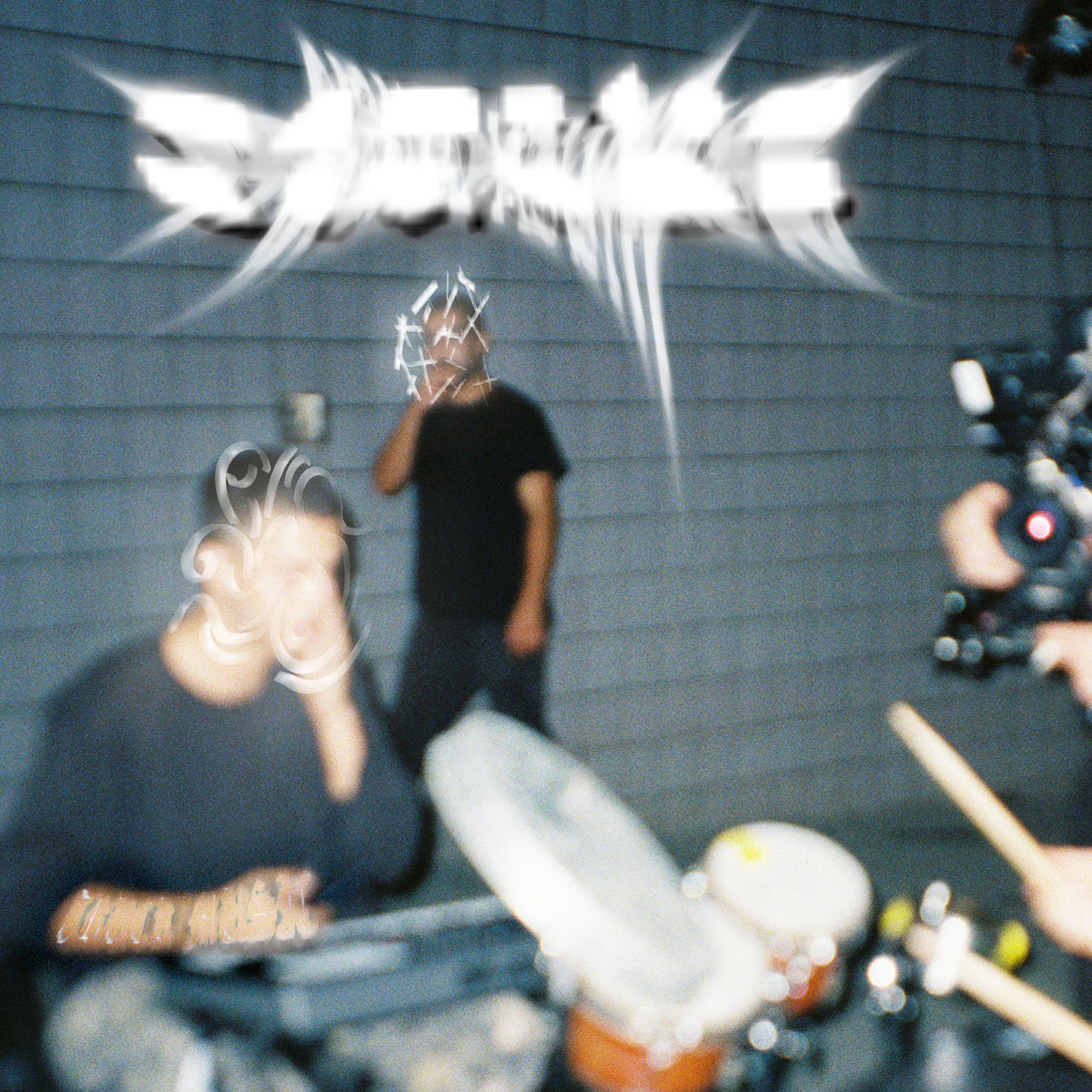 Christopher Taylor really did something here with a genre-blending album. This experimental album bursts at you with electronic sounds and vocal melodies until you really don't know what's happening anymore. I joyfully get lost within this album, as I let Christopher Taylor take me on his ride. A great listen if you're looking for something different.
-Issa
Everythings For Sale – Boogie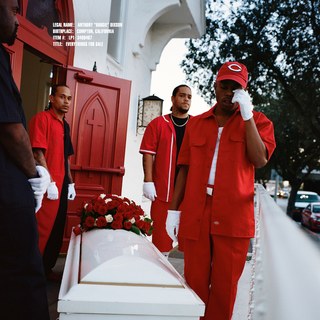 Compton rapper Boogie arrived in 2014 with his first mixtape Thirst 48 receiving incredibly positive feedback, hitting hard, and showing the masterful and captivating Hip-Hop ballads that the rapper brought to the table. Now, with Everythings For Sale being his first label debut, Boogie sounds more confident than he ever has, delivering effortlessly memorable and enjoyable tracks that are varied in style and showcase his technical ability as a rapper and glitteringly beautiful abilities as a singer. 
– Kaelan
GINGER – BROCKHAMPTON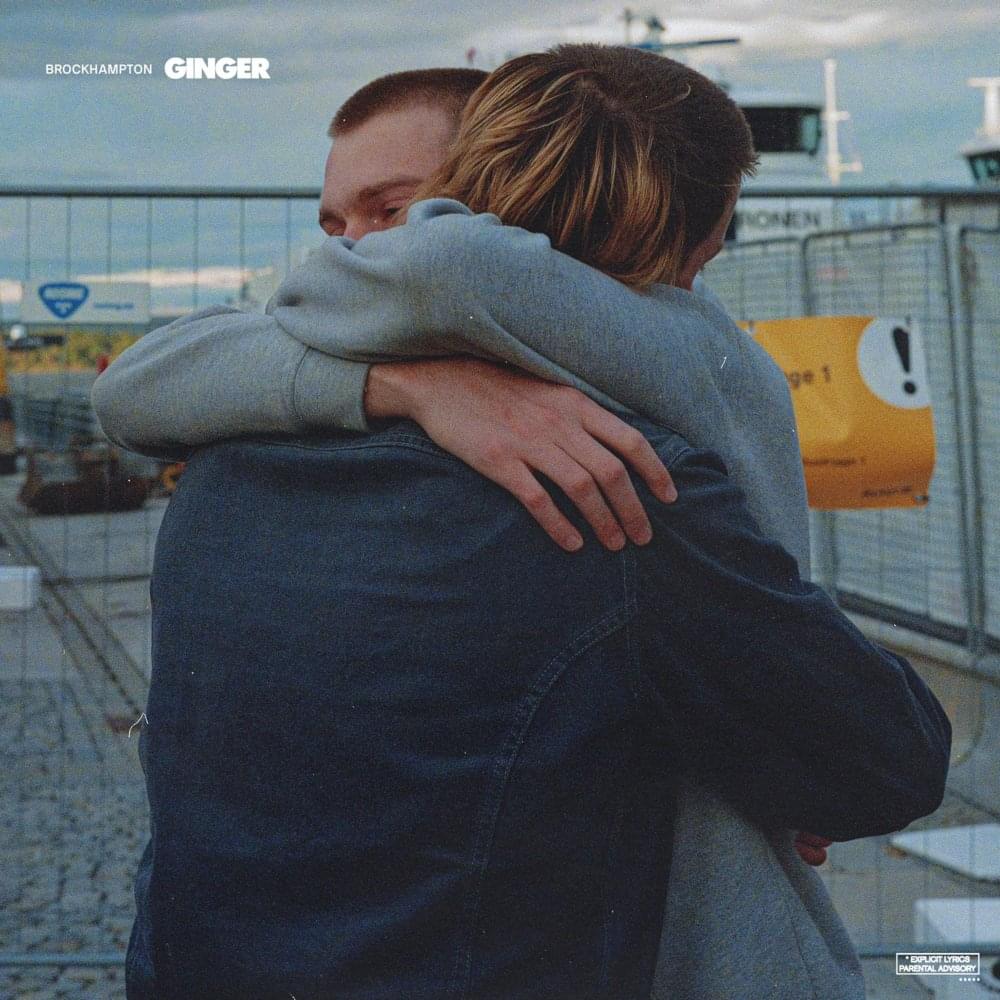 On Ginger, Brockhampton slows things down and allows them to process the loss of former member Ameer Vann. The album has a notably slower and melancholic tone, with songs like "Sugar" and "Dearly Departed" having delicate, crooning choruses. The album is sensitive, dealing with issues of mental health and loss of faith. There is a vulnerability driving this album that keeps you listening with each verse on this album making you feel as if you're listening to the group process their trauma with each song. 
-Carlos
Send Help – BIGBABYGUCCI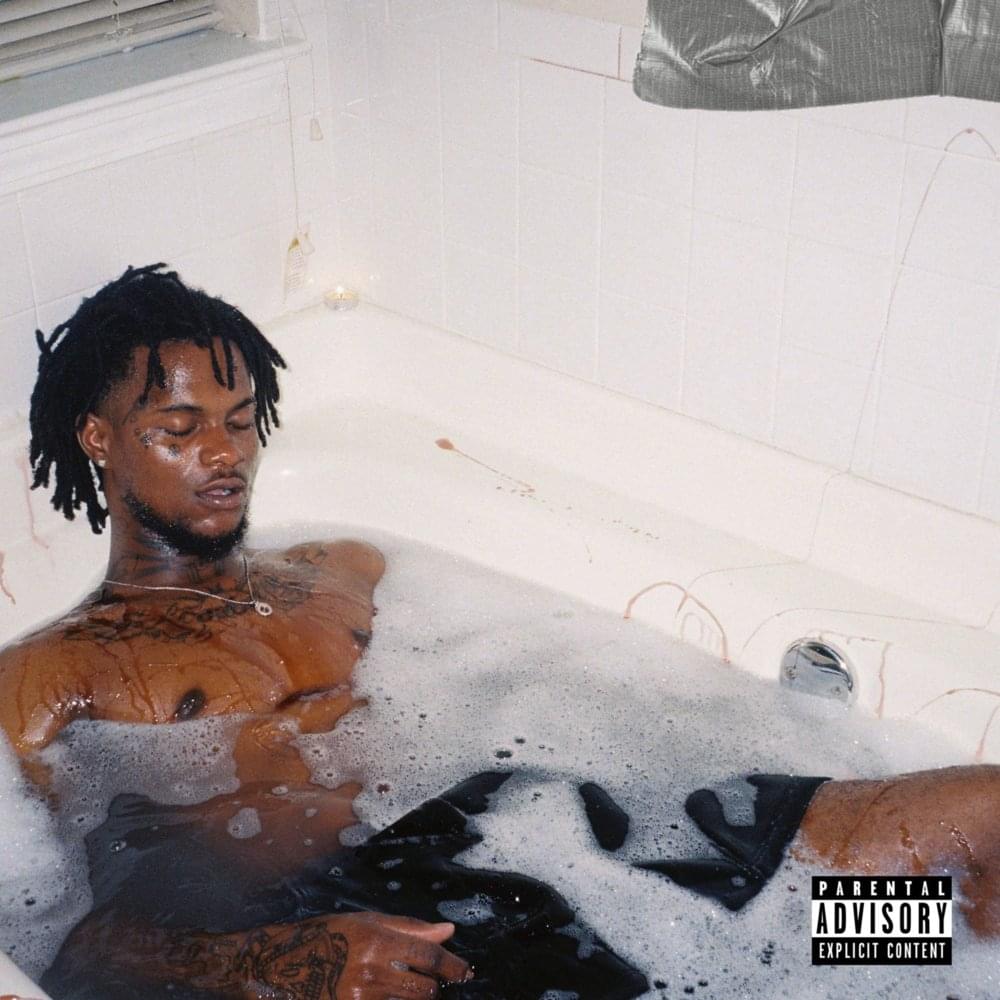 Send Help is an independent album by a lesser known artist, BIGBABYGUCCI. One listen through of this tearful album will have you reflecting and ready to send a message to your ex. My favorite song off this album is "Save Me", as it invokes dreary emotions and is great as a sad-boy anthem. BIGBABYGUCCI is one of the top artists to watch out for in 2020.
MAP OF THE SOUL : PERSONA – BTS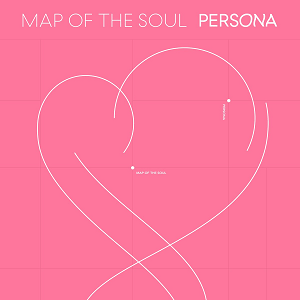 The sixth EP from the international boy band, BTS, debuted atop the USBillboard 200, as well as reaching the top of the charts in the UK, Australia, and other countries. The global success is well deserved, one listen to "Boy With Luv (feat. Halsey)" and you're hooked, even if you can't understand everything that is being said. The boys sing and perform with passion that comes out pure, and I can't wait to see what they do in the future.
-Issa
The Plugs I Met – Benny The Butcher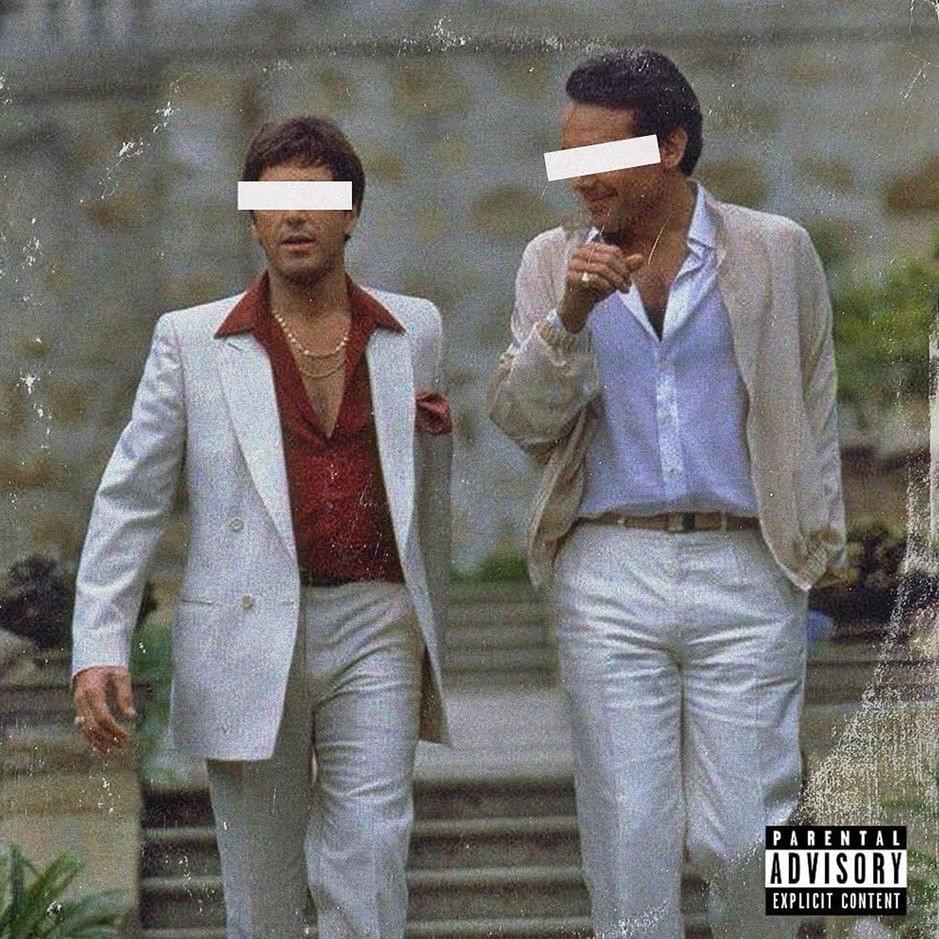 Coming off of a hot 2018, Benny the Butcher told everyone to look out when he writes an album about the plugs he's met. In 2019, that is exactly what he has done. After turning down an offer to be a XXL freshman Benny has been on an absolute tear and The Plugs I Met is an example of just how hungry Benny is. Despite his best selection being low and grimy, Benny is demanding and aggressive, wrapping you in and giving details of his former life: that dealing cocaine seems like a viable career path. It is a presence that takes all of your attention, not in the way that you have to decode his bars but in the way that Benny reaches out of the speaker, sits you down and makes you take every word he says seriously. His Catch phrase is "The Butcher Coming Nigga" for a reason. 
-Kyle
African Giant – Burna Boy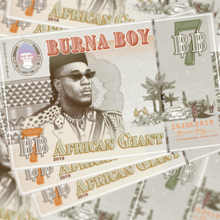 Hailing from Nigeria, Afrobeat star Burna Boy returns with his most complete and diverse album to date with African Giant. Combining different elements of Afrobeat, R&B as well as hip-hop Burna crafts a record with undeniable infections grooves and melodies that'll make even the most stubborn of party goes want to move to every beat. This time Burna boy even employs some heavy hitter features like Future, YG and Jorja Smith to add different vocalizations and flavors to the record that help diversify the feeling of the album substantially. With Even with the new additions Burna Boy doesn't deviate from the sound that made him famous, this album is still Afrobeat through and through and will keep your head nodding and body moving all the way through. 
-Kyle
Charli – Charli XCX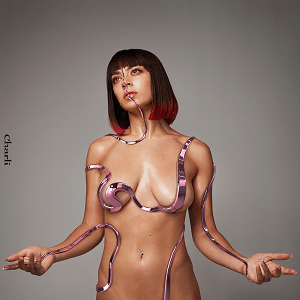 Another stunning pop album for Charli XCX. I am a sucker for her upbeat sound, and I loved her track "Gone", which featured Christine and the Queens. While the album is a little longer than typical with 15 songs, Charli XCX fills it up with big-name features such as Lizzo, Troye Sivan, HAIM, Clairo, and others.
-Issa
Black Moses – Channel Tres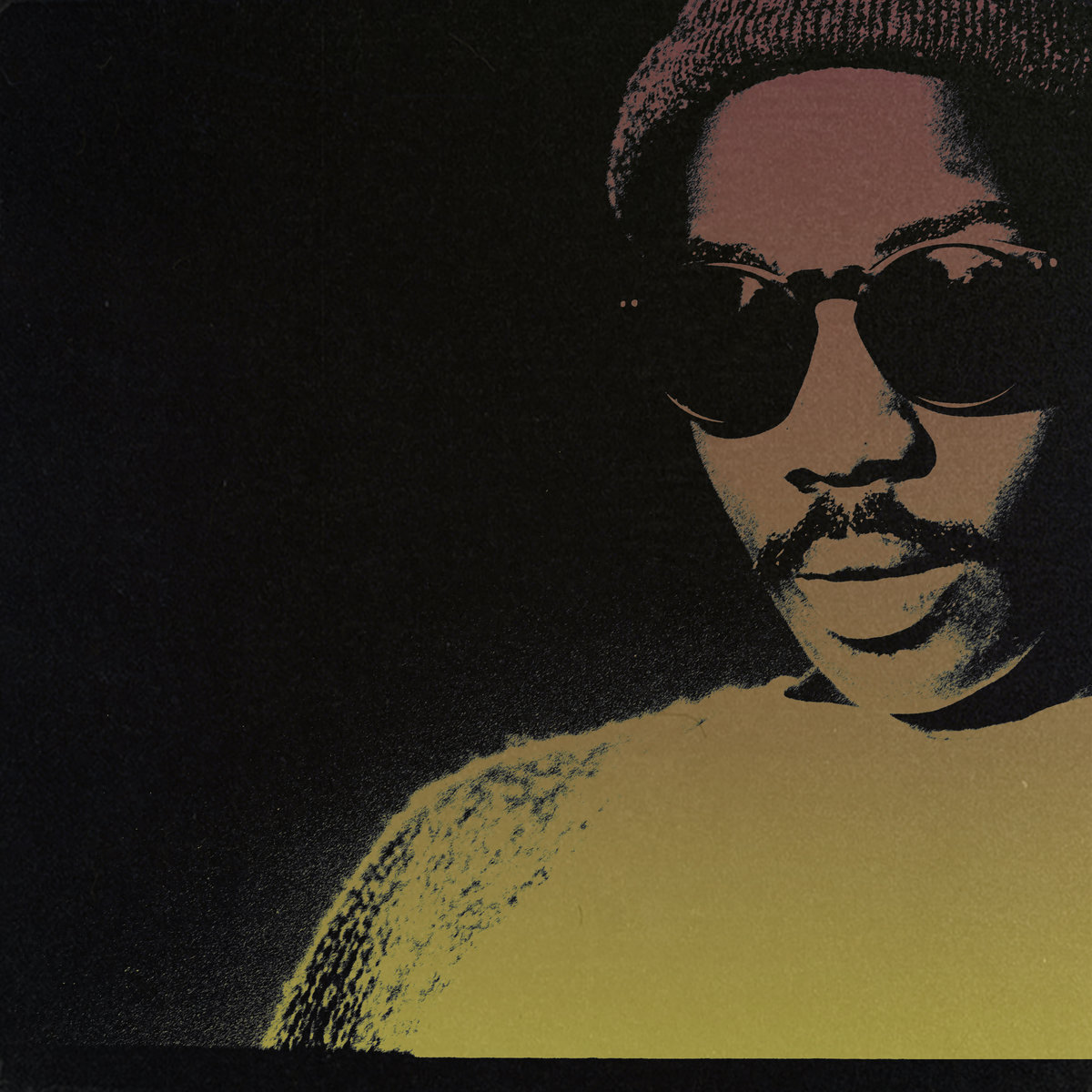 Channel Tres' bouncing and bodacious G-funk and dance music inspired EP Black Moses emerged as one of the most fun, simple, and danceable releases of the year. Growing in relevance quickly in the later months of the year through releases with Jpegmafia, and flipping Tyler The Creators EARTHQUAKE, Channel Tres's house inspired Hip-Hop is nostalgic in the right way. Black Moses is a charismatic and mesmerizing listen, layered with braggadocious energy while still remaining lowkey. 
– Kaelan
Continue? EP – Chinese Football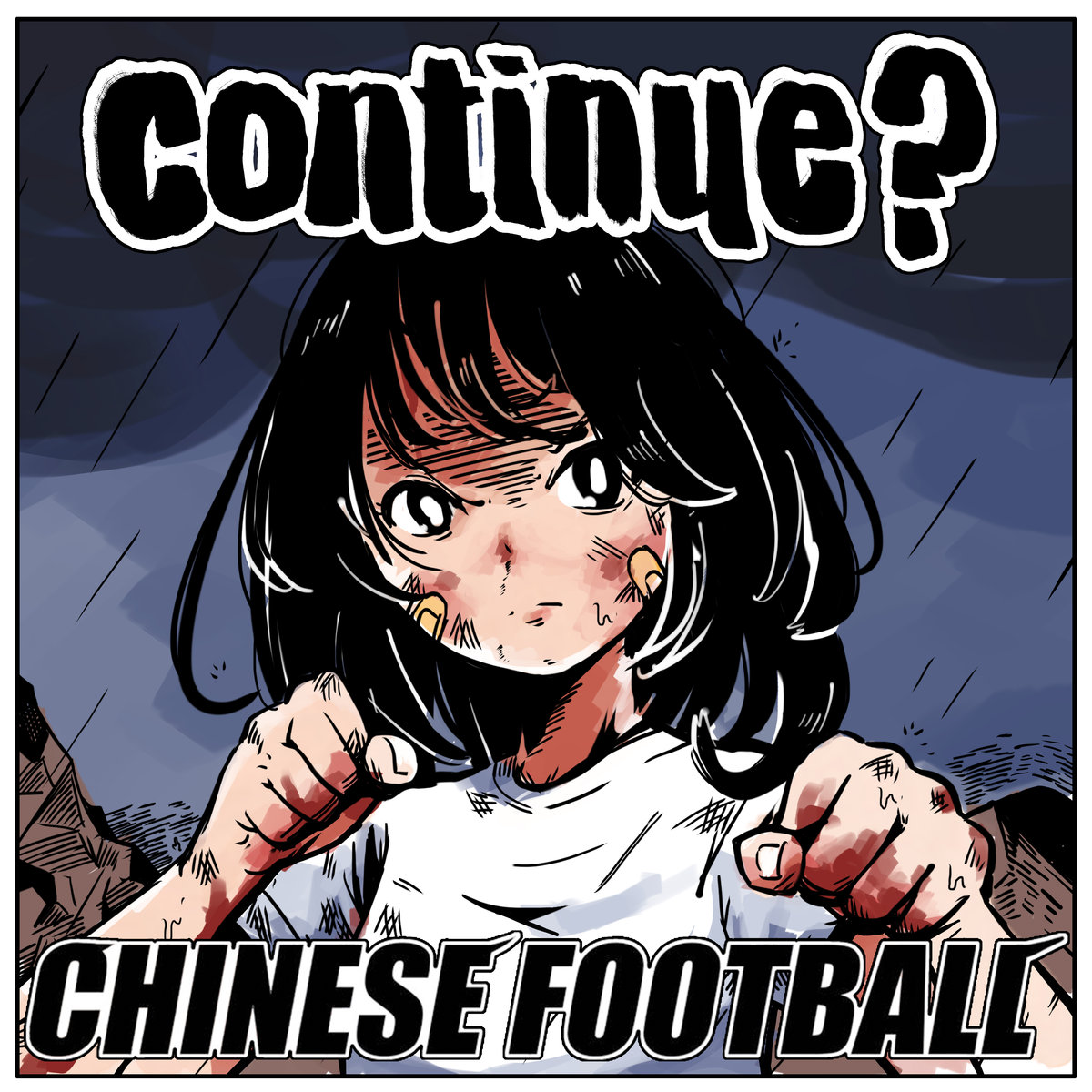 Taking obvious naming cues from the band American Football, Chinese football delivers beautifully layered and textures guitar melodies that are soothing to the ear while also delivering empationed vocal performances (even if I can't understand the lyrics). It is a perfect example of how music can transcend cultures and languages as the music that resonated with them from a completely different part of the world led them to make music that has thus resonated with me. Chinese baseball has a beautiful way of layering guitar melodies over each other to only to then layer vocal melodies and it all comes togethers a full and cohesive sound that drives each song forward and into the next. Along with this intricate guitar work during this layering creates vibrant soundscapes that gives you a sense of warmness across the entire project. It is hard to explain just how effective all of this is without you actually hearing how the interplay of the instruments creates this sound. Here's to hoping that at some point they can be picked up so that people are able to music in person.
-Kyle
Look What I Became – Conway The Machine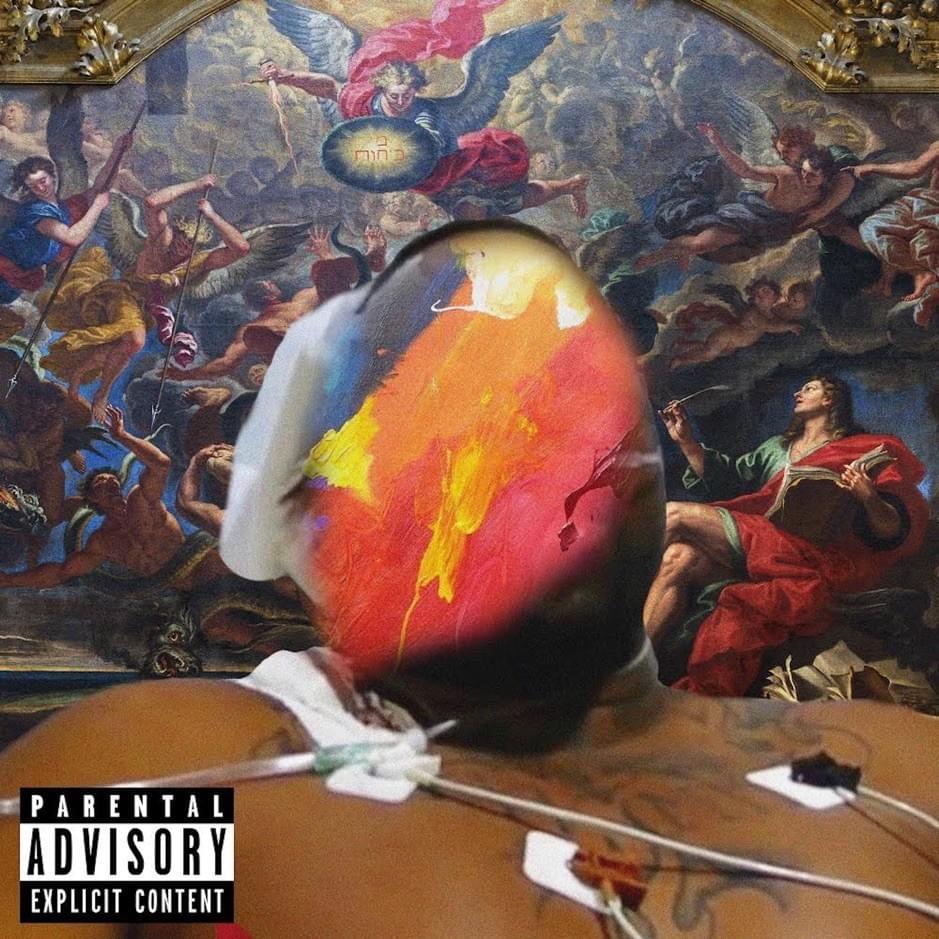 The often overlooked member of the Griselda crew, Conway delivers a record drenched in the politics of the streets and all that comes with that life. Conway himself being a victim of the cycle as half of his face is paralzed from a gunshot wound to the back of the head. You wouldn't know it from the way he is rapping as Conway is able to flow with ease over some of the sludgiest and gramiest instrumentals you'll hear all year. Every bar Conway delivers has an astounding weight and authenticity behind it. Like his Griselda member Benny, everything they say brings you in, keeping you on the edge of your seat as they tell you the tails of their time in the street as well as there dominance in the rap game. The album is as cold as the city they rep Buffalo, NY. If you love Benny the Butcher or Westisde Gunn but you havent given Conway your full attention, fix that right fucking now and listen to Look What I Became. 
-Kyle
Jinx – Crumb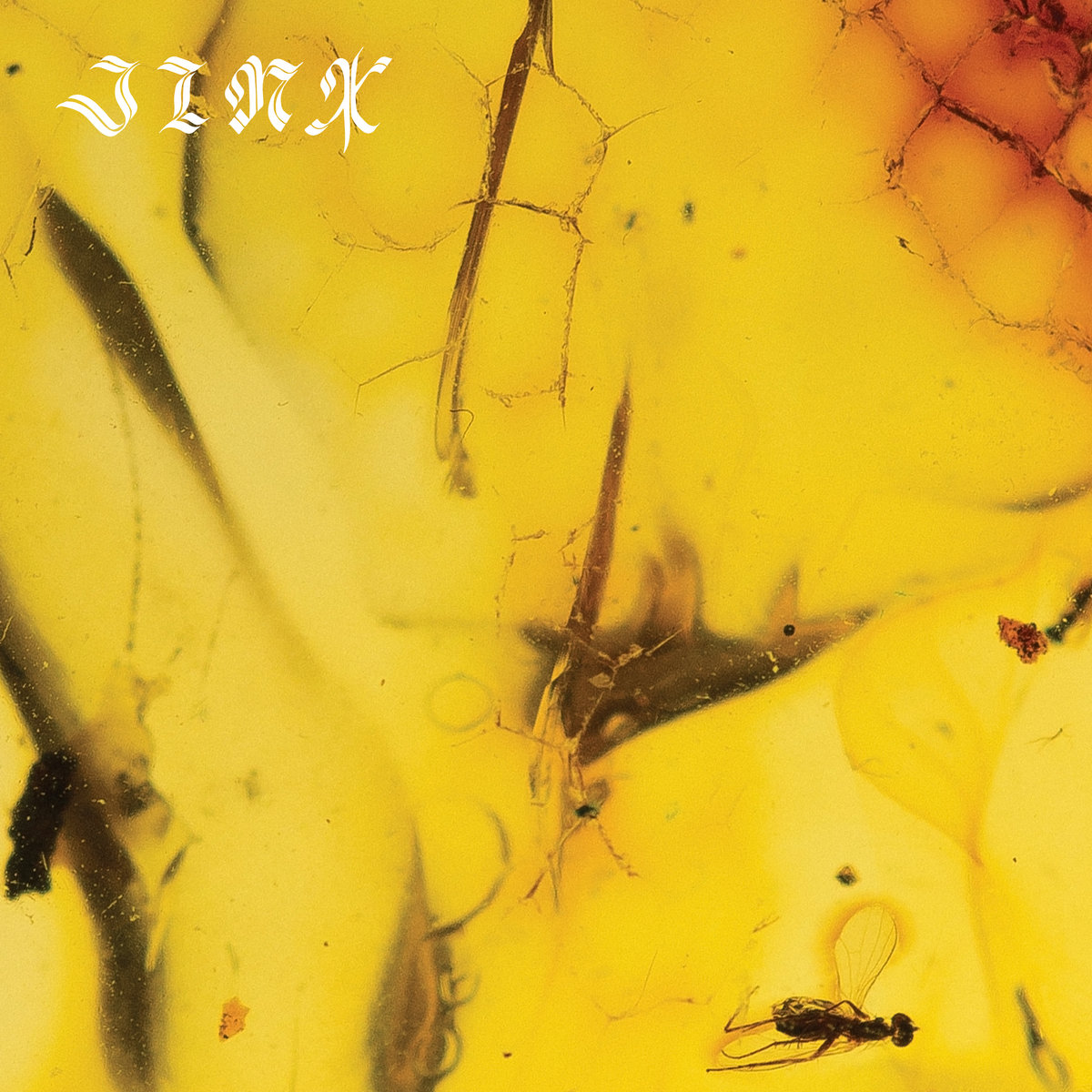 Crumb's debut was a bold statement for the psych rock band. They've taken up their own space in indie rock, creating their own sound that meanders in sorrow and ambivalence and wrapped it up into a package that swirls around the listener in a way that consistently surprises. The influence of bands like Tame Impala and STRFKR can be heard, but Crumb feels more intimate. The songs feel personal, with the psych-rock background grabbing the listener and creating a hazy backdrop to the thoughts of singer-songwriter Lila Ramani. Jinx showed a remarkable amount of potential for Crumb, and I'm excited to see where they go next. 
-Carlos
Uknowwhatimsayin? – Danny Brown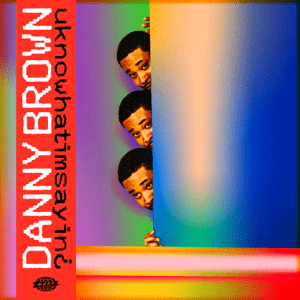 Danny Brown's flow uniquely his in all aspects. His voice is equal parts recognizable and divisive, but with uknowhatimsayin? Danny Brown continues to prove why his role in modern hip-hop. The production on the album is incredibly diverse, with each track taking on a new style and approach to stereotypical hip-hop production, and with features from JPEGMAFIA and Run The Jewels, what's not to love? Danny Brown has proved with uknowhatimsayin? that reaching his 40s isn't slowing him down, instead it's pushing him and his music to new places. 
-Carlos
Fuzzybrain – Dayglow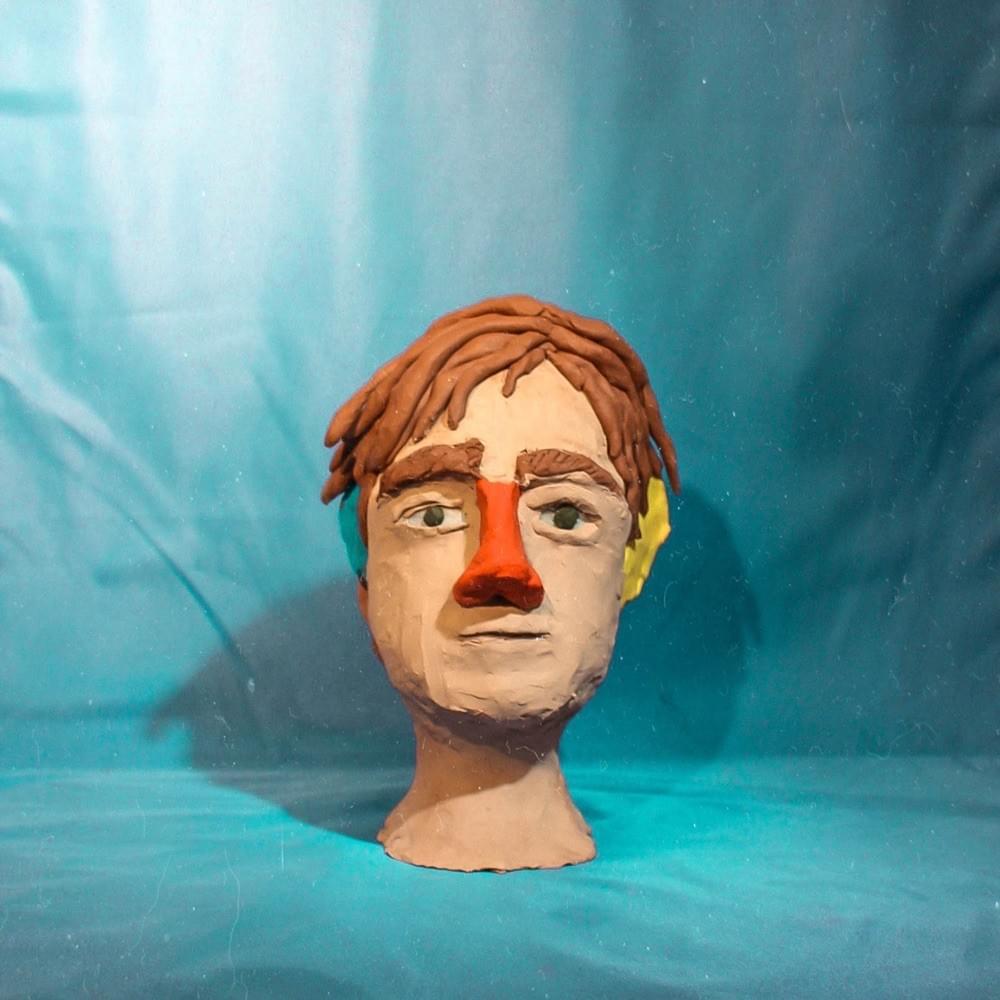 Austin's Dayglow released their debut album "Fuzzybrain" this year, and it caught me by surprise. In a year full of groups taking a stab at making bedroom-pop, Dayglow managed to stand tall by putting a focus on creating great hooks and taking a minimalist approach to instrumentation. Each track is doused in a healthy amount of reverb, creating a sound that has just the right amount of atmosphere to keep you interested, while still delivering hooks that loiter in your head well after you finish. Tracks like "Can I Call You Tonight" and "Nicknames" feel intimate and cozy, creating a sound that would fit well into a coming-of-age A24 movie.
-Carlos
ZUU – Denzel Curry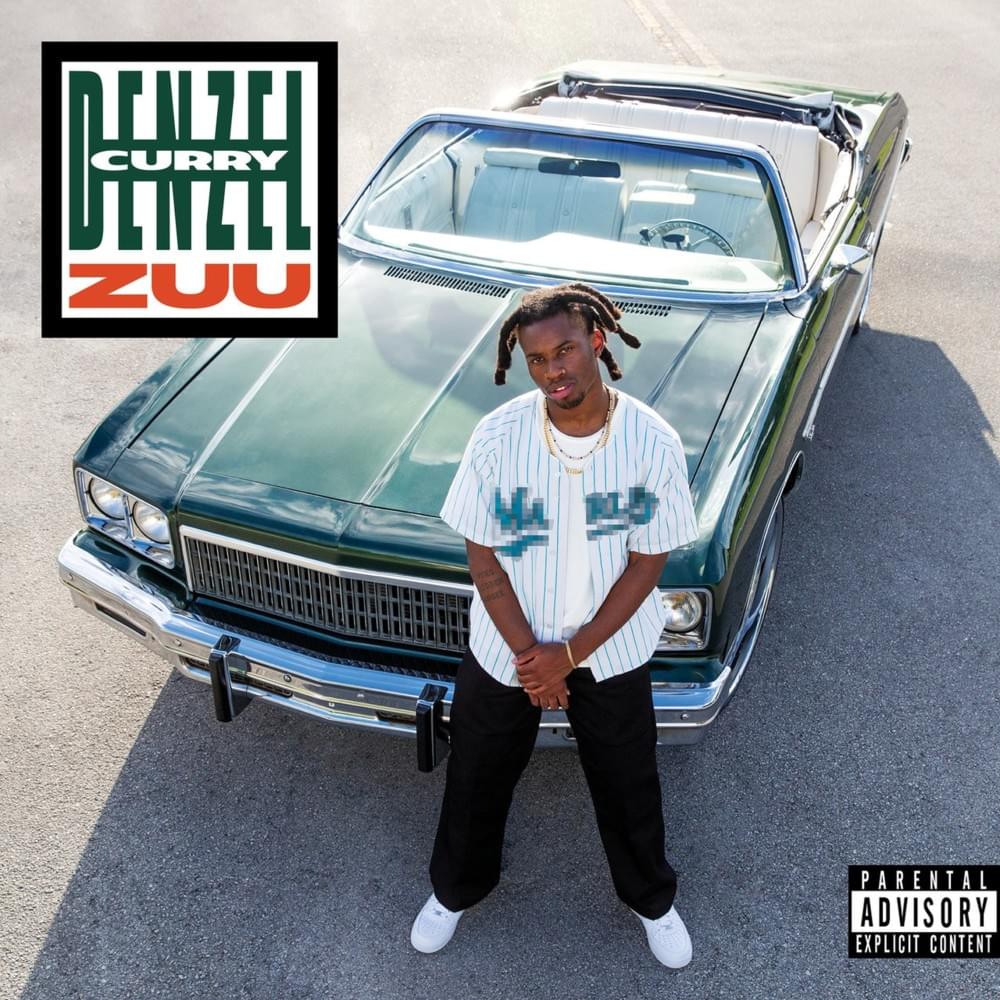 On ZUU, Florida Native Denzel Curry freestyled every track, and with each track created an album that invites you to his hometown and introduces you to all the ups and downs of South Florida. He raps with a tact and aggression, allowing himself to embrace a more aggressive nature on songs like BIRDZ featuring Rick Ross, but also allows you to take a look into his personal life, rapping about the impact that the pursuit of money has had on those around him and himself with the track SPEEDBOAT. Denzel Curry shows growth and vulnerability on ZUU, while maintaining the bravado and machismo that made his discography so special to begin with.
-Carlos
Revenge Of the Dreamers 3 – Dreamville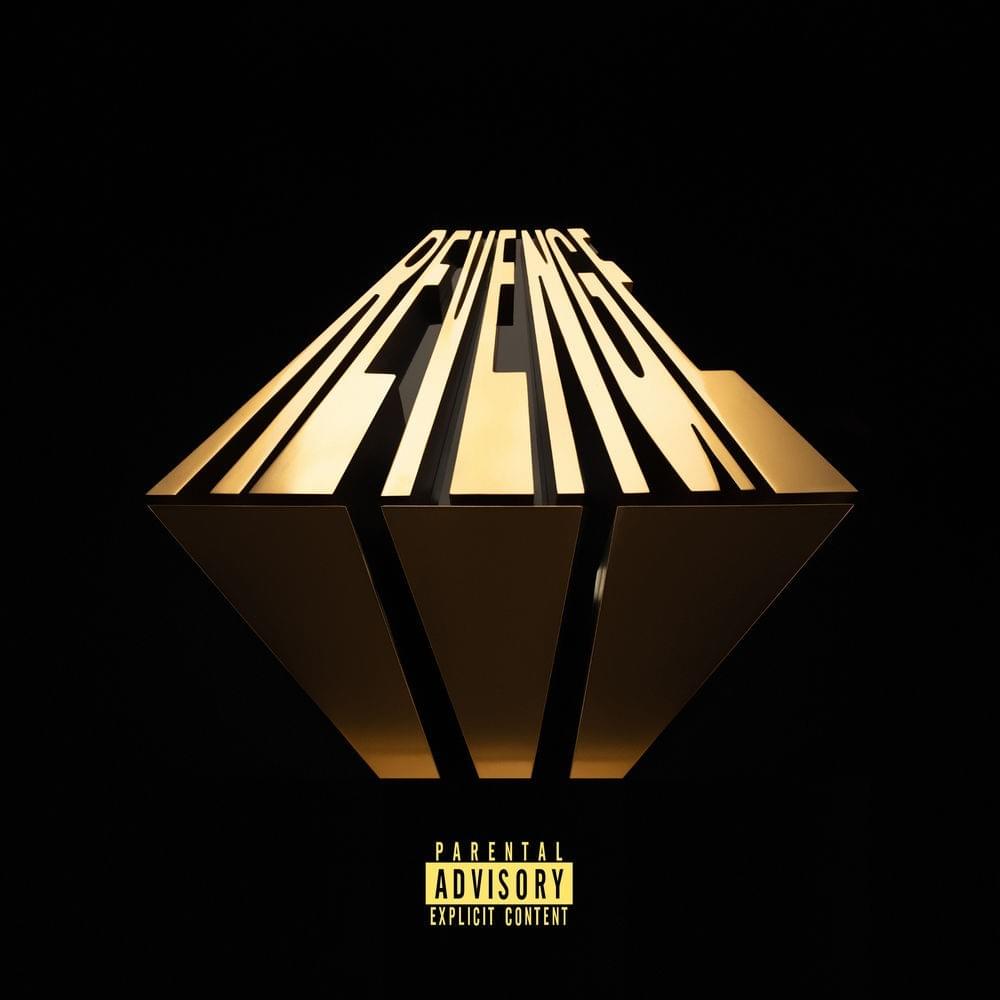 North Carolina rapper J Cole has amassed a powerhouse lineup on his label Dreamville in the past several years recruiting new faces to the game like Atlanta's J.I.D and Earthgang. Revenge Of the Dreamers 3 is a look into the growth of these artists as well as a company of others including DaBaby, Smino, Guapdad4000, and Ari Lennox to name a few. The record is a masterwork in Hip-Hop collaboration with most tracks shared by 3-5 different artists. The product is an entertaining and fun listen, filled back to back with rap bangers that display perfectly the face of hip-hop today. This record will be important in years to come, showing the rise of some of hip-hop's biggest potential superstars. 
– Kaelan
American Love Call – Durand Jones And The Indications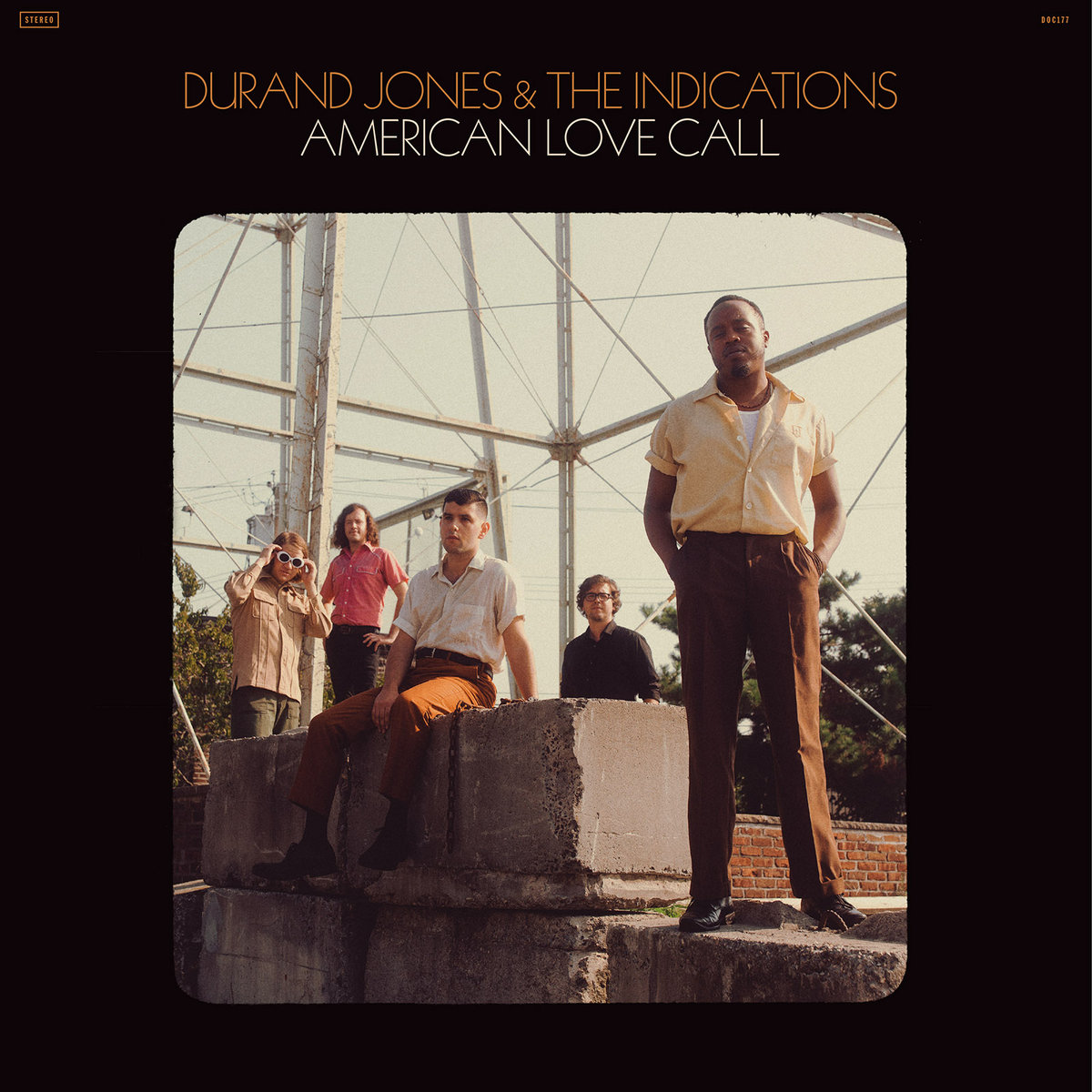 A throwback in the greatest sense, Durand Jones and the Indicators deliver a record that harkens back to the soul of old while using this sound and style to tackle modern themes and ideas. A simple concept on its face but it's the musicianship and execution that truly makes this record special. This record is one that brings you back to sitting in the back of your parents car and them asking you "what you know about this?" while the radio volume steadily rises and the nostalgia of a bygone era of black music sweeps over your parents. Instead of rejecting it though, you indulge and find yourself being enraptured in the warm tones of the strings and sucked into the world of sweet sultry soul. 
-Kyle
FEET OF CLAY – Earl Sweatshirt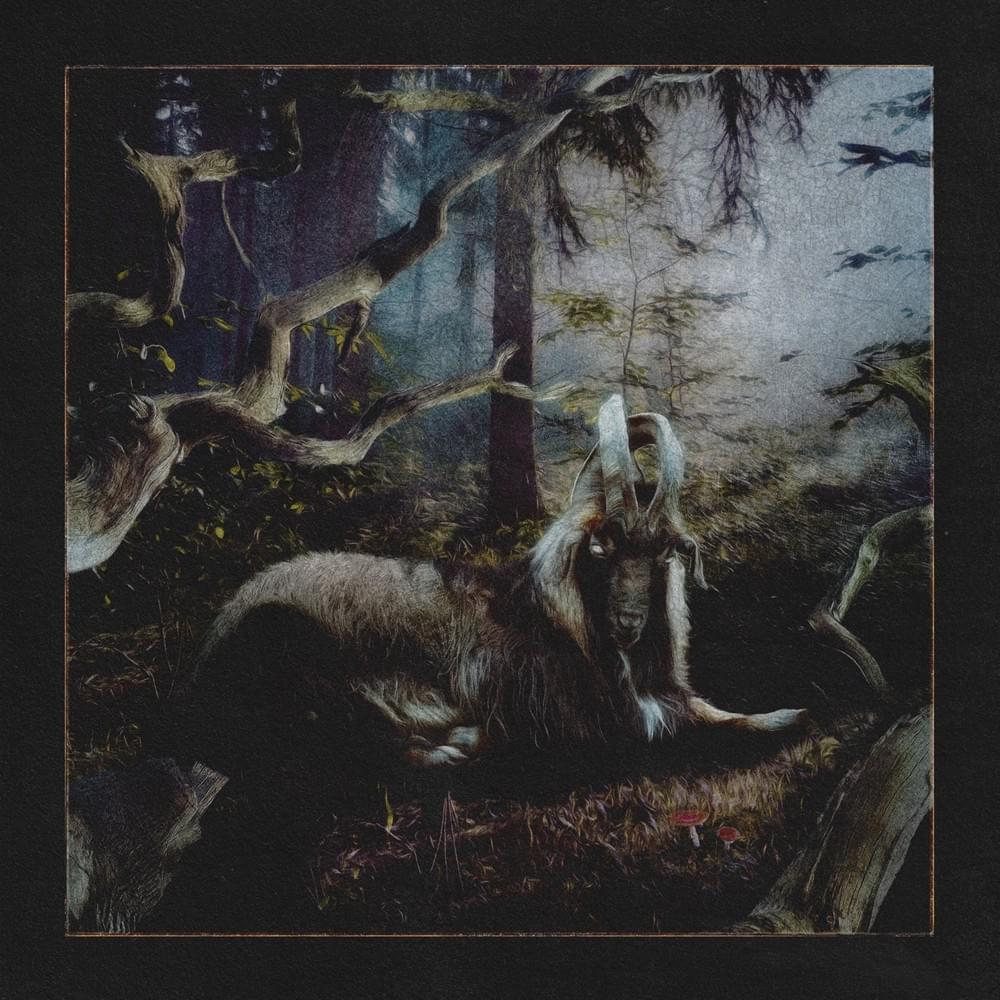 LA based rapper and former Odd Future member Earl Sweatshirt has always been a force to be reckoned with in the rap world, showcasing his undeniable talent from a young age and distinct artistic style through records like 2013's Doris, which was very well polished, to 2018's Some Rap Songs, which had a much more heavily sampled style, and lofi sound. His most recent record FEET OF CLAY is a murky, heavily sampled, and lofi landslide, feeling almost muddy in sound and wild in texture. Sitting at a meer 15 minute run time, the record is remarkably dense, while staying very minimal in nature. The purposefully unfinished feel of the record gives it a quality of accessibility that makes me feel one with Earl as more than just a writer, but also as a person. FEET OF CLAY brings the sound of Lo-Fi Hip-Hop to a new level, leaving Earl as not only a consistent rapper, but also a brave and bold face in the music world today. 
– Kaelan
Agora – Fennesz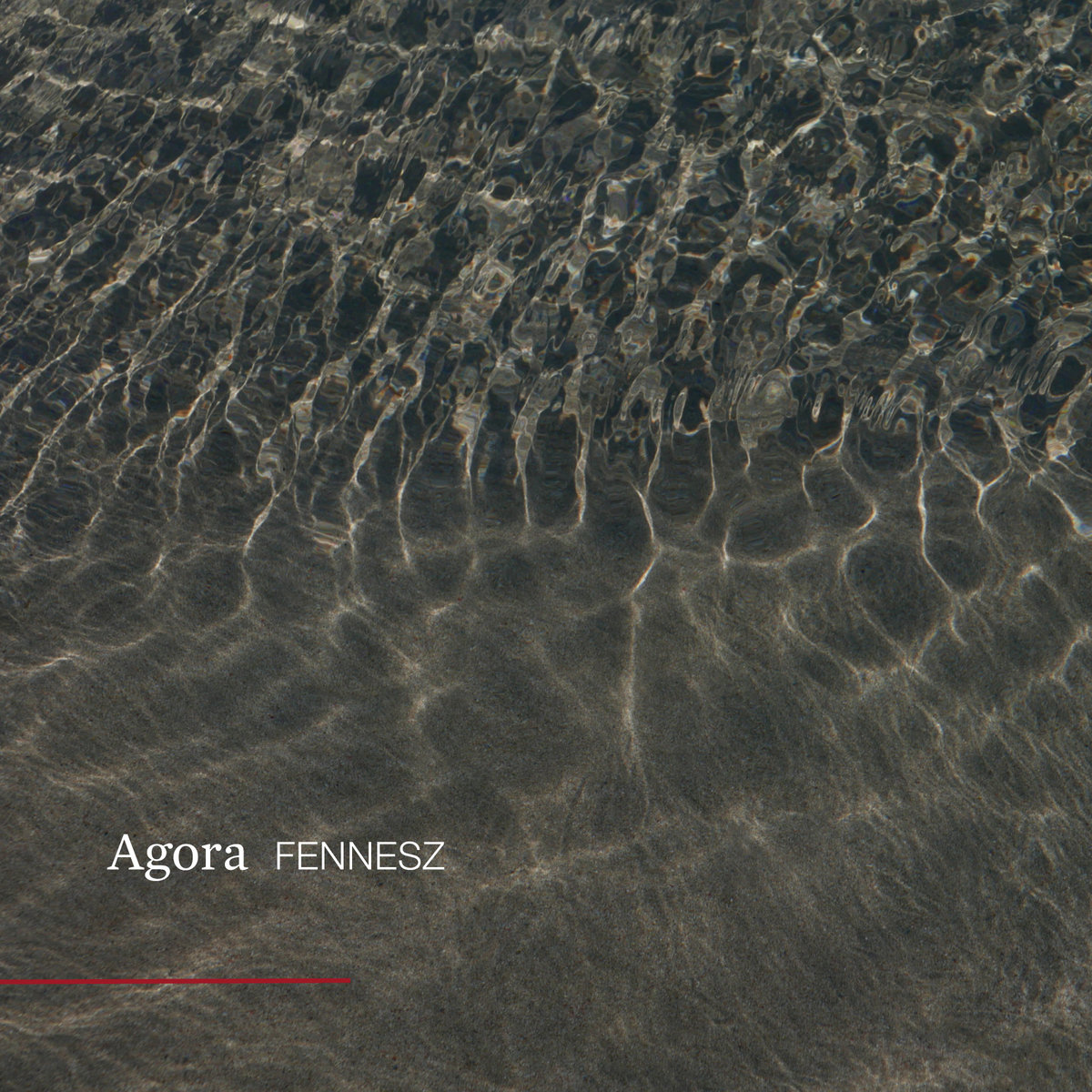 In the realm of ambient music, Viennese producer Fennesz is no new name, having produced a multitude of works since the late 90's. His latest record Agora, is an incredibly beautiful, dense, and emotional experience that combines pop influence with harsh noise, glitchy textures, and spacious field recordings. Running at a 47 minute time mark with only 4 tracks allows the record to flow very nicely between each piece, feeling remarkably cohesive and intense. The record is a hypnotic and harsh look into ambient music today that even mainstream music listeners will be sure to appreciate. 
– Kaelan
Save Me – Future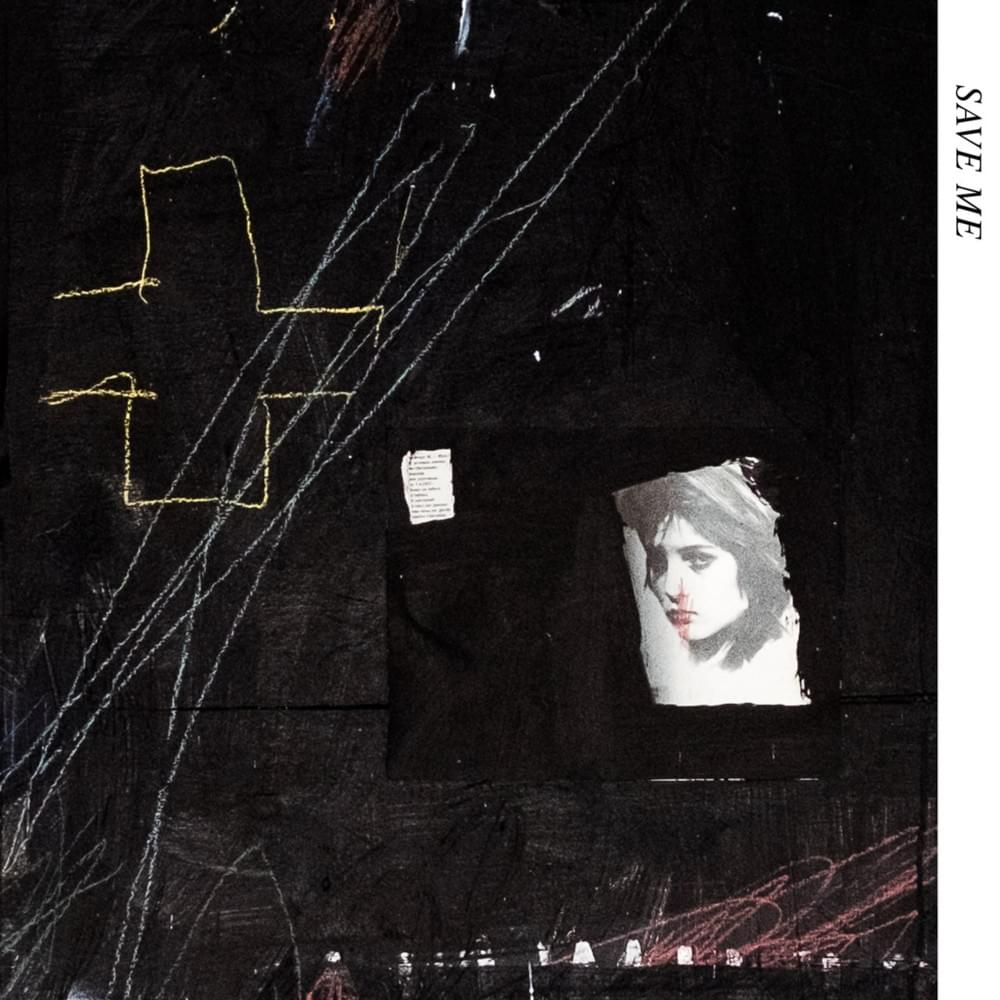 Future is no new player to the rap game, especially when it comes to the realm of rap studded in glamour and shine. However, Future has also been known to have a much more broken and bothered side to him, writing songs that deal with drug addiction and relationship issues. This dark and troubled side of Future is intensely displayed on his most recent release Save Me, which in my opinion is one of his most emotionally gripping and heartfelt releases to date. From the impassed and distressed first track "XanaX Damage" to the sorrowful final track "Love Thy Enemies". This tape is heartbroken Future at his best. 
– Kaelan
MAGDALENE – FKA Twigs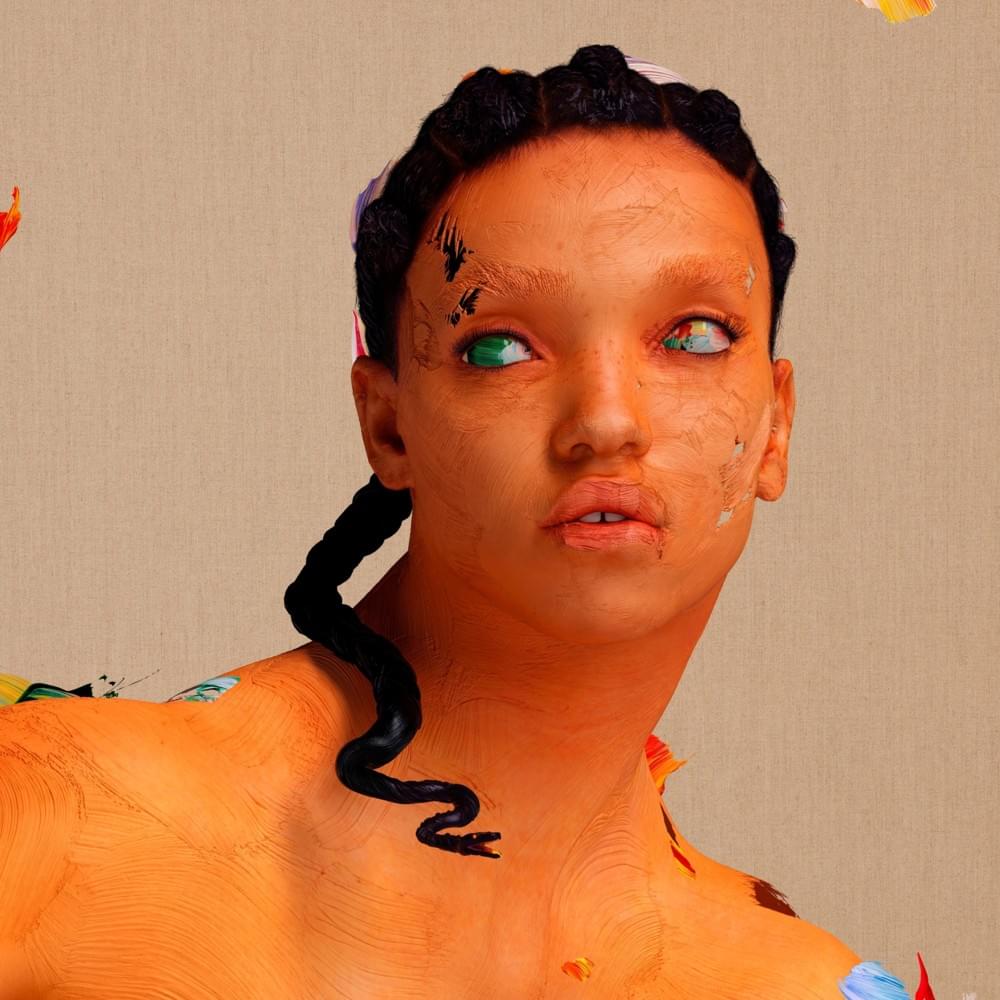 MAGDALENE was an album that will define FKA Twigs career as a musician. The album's production is lush and layered, with choirs filling the background on tracks like "home with you". MAGDALENE is a breakup album, and the pain is visceral. Songs like the album's closer "Cellophane" carry a sullen tone to them, with her singing about the craving of intimacy, despite it being impossible to achieve it in the same way since she became a celebrity. The album is powerful, with FKA Twigs' vocals filling enough space to make a song over sparse piano sound arena ready. MAGDALENE showed FKA Twigs at her best, and most delicate, creating an album as progressive as it is personal. 
-Carlos
Flamagra – Flying Lotus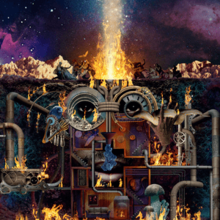 Flamagra is the latest release from Hip-Hop and Jazz inspired producer Flying Lotus, who is most well known for working with acts such as Kendrick Lamar and Thundercat on a variety of projects. While running a fairly long playtime of a little over an hour, the tape still manages to be interesting throughout, headlining a handful of features and stylistic changes. Feeling almost like a dive into the mind of Flying Lotus himself, Flamagra is a twisting and turning roller coaster of technical prowess and absolute production skill that feels almost as though it could have only come from a madman. 
– Kaelan
Spending Eternity In A Japanese Convenience Store – Forests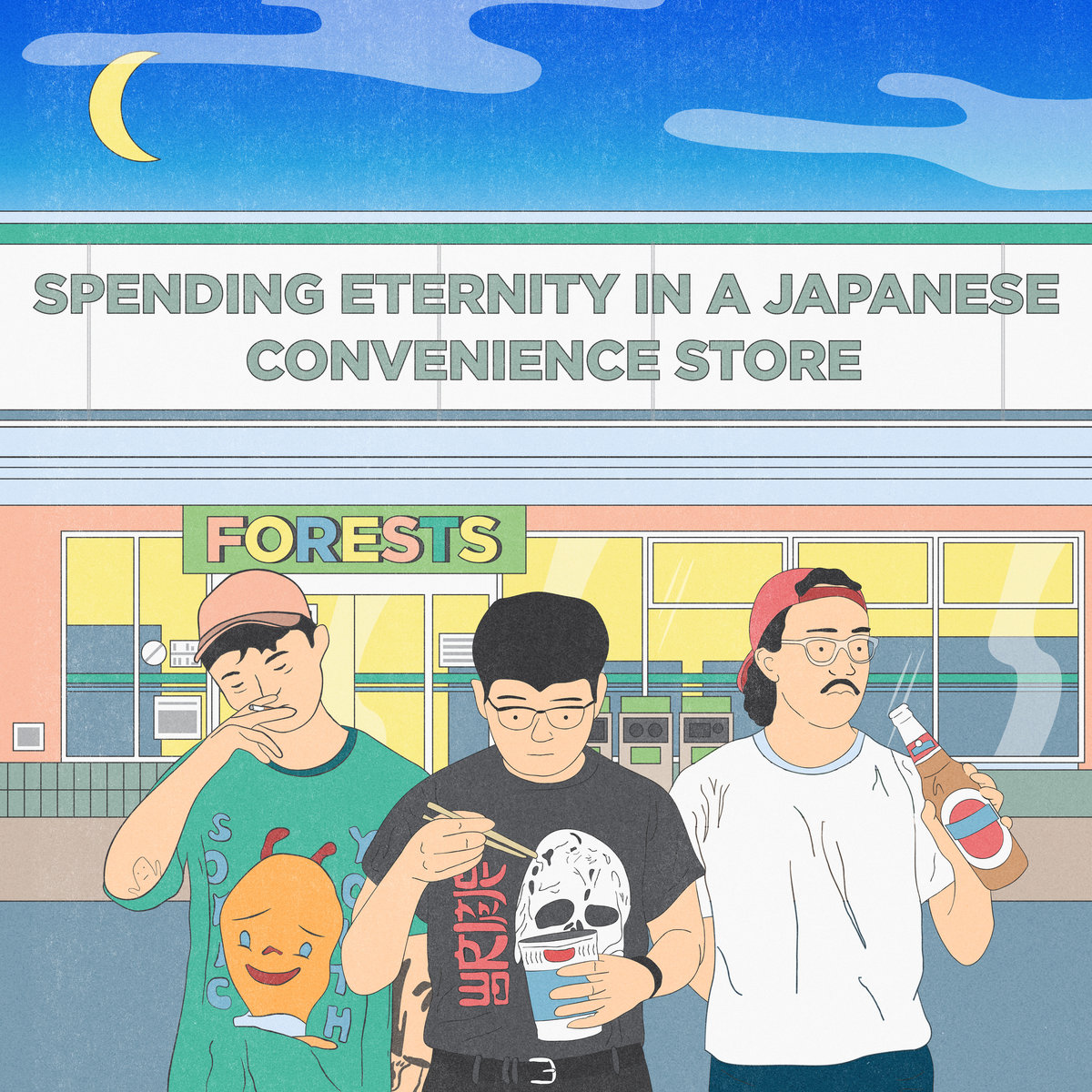 If you heard this album and it seemed to hit too many of the cliched emo tropes, with stray pop-culture references and lyrics of lost-love pined over twinkly guitar riffs being littered throughout this record, but what makes Forests difference is how genuine it all feels. There is an energy to the music that makes it sound like a group of kids made music with the intention of taking over the world. There is a melodramatic aspect to Forests' music that is a staple in emo music, but in Spending Eternity In Japanese Convenience Store, that melodrama acts as a vehicle to a time when those moments of teenage angst felt all-consuming, creating a space where yelped lyrics of high school breakups hit just as hard as when you were actually experiencing them. 
-Carlos
Bandana – Freddie Gibbs & Madlib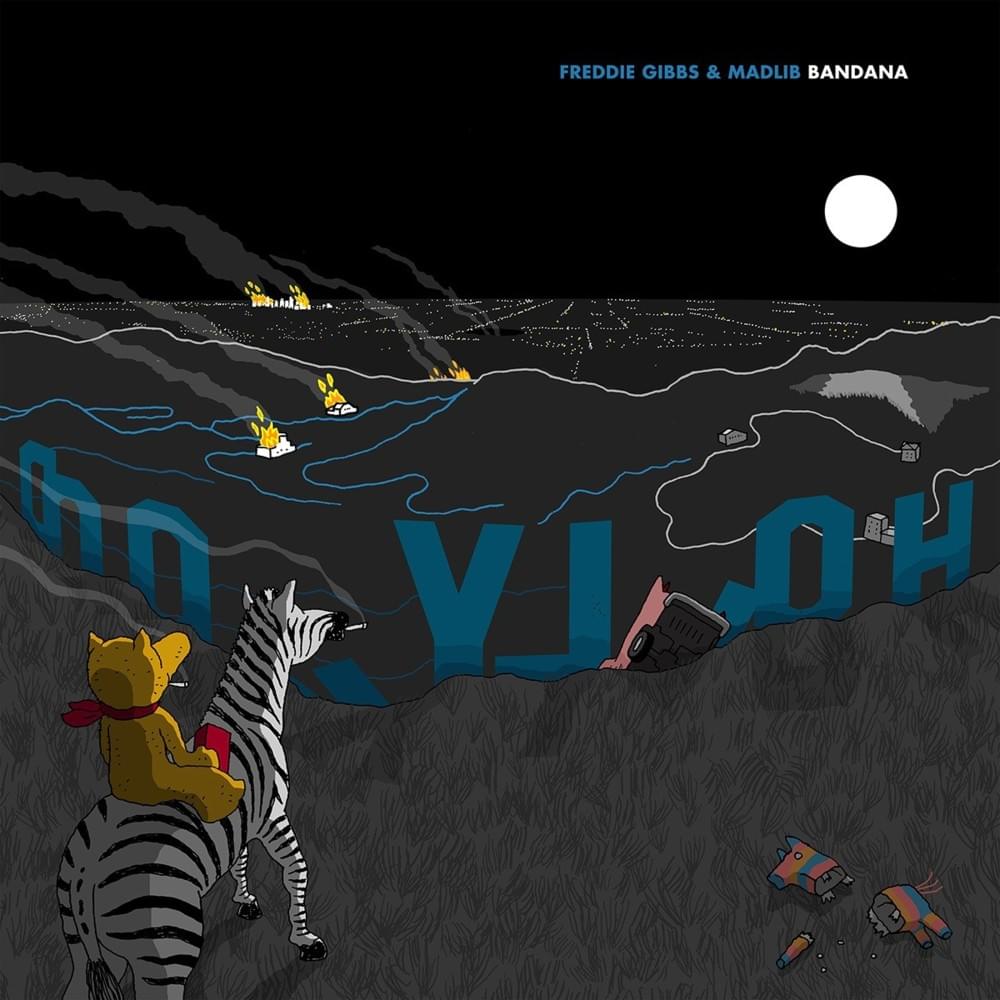 Freddie Gibbs and Madlib have returned once again with a project that brings together the master of sample looped beats and one of Hip-hops most adaptable and sincere artists. The pairing of Gibbs and Madlib reminds me of fine wine, one that has only gotten better with age and in my mind has served as apt and superior (yeah im fucking saying it) prodecesor to MF DOOMS and Madlibs classic Madvillany. Gibbs is simply so dynamic over the different types of production that lib provides, able to switch flows and subject matter at any point with all of the confidence and delivery in the world. It is such a mastery of the medium that it requires the absolute best competition, competition that brings said excellence as Pusha T deliver a verse of the year candidate on the song Palmoville that also features Atlanta rapper and Run The Jewels member Killer Mike. Artists Yasim Bey and Black thought deliver similarly stunning performances as they drive home that the lane they are in is not easily attainable. Bandana is a record that cannot be ignored. Because the people involved simply won't let you. 
-Kyle
Holly Water – Fly Anakin & Big Kahuna OG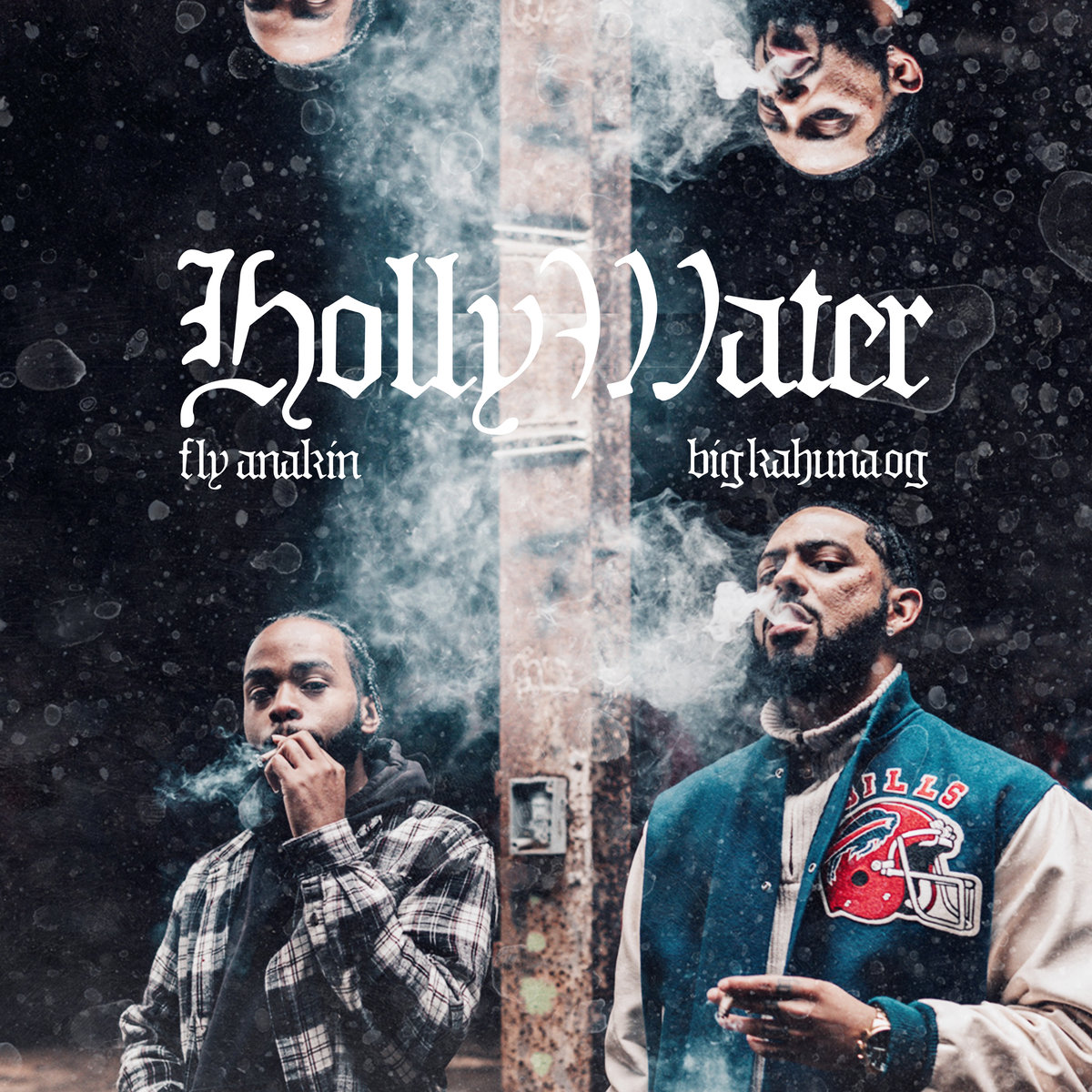 Of all the acts in Richmond, Mutant Academy are the ones who seem poised to be ready to break out and provide the rappity raps that "hardcore" hip-hop heads yearn for. Two of the crews members Fly Anakin and Big Kahuna OG deliver that in spades on their latest project where the beats sound straight out of a 90s beat tape and the rhymes hit straight to the cut. It is a tried and true Hip-hop formula that is made all the more interesting due to the chemistry between the two of them, trading off bar for par on with easy all while switching glows and flowing on the beat like they can do it in there sleep. The stock of these young artists is rising faster and fester as well as the way they are able to innovate on this old Hip-Hop ideas. It's only a matter of time before there grind pays off. 
-Kyle
Helium – Homeshake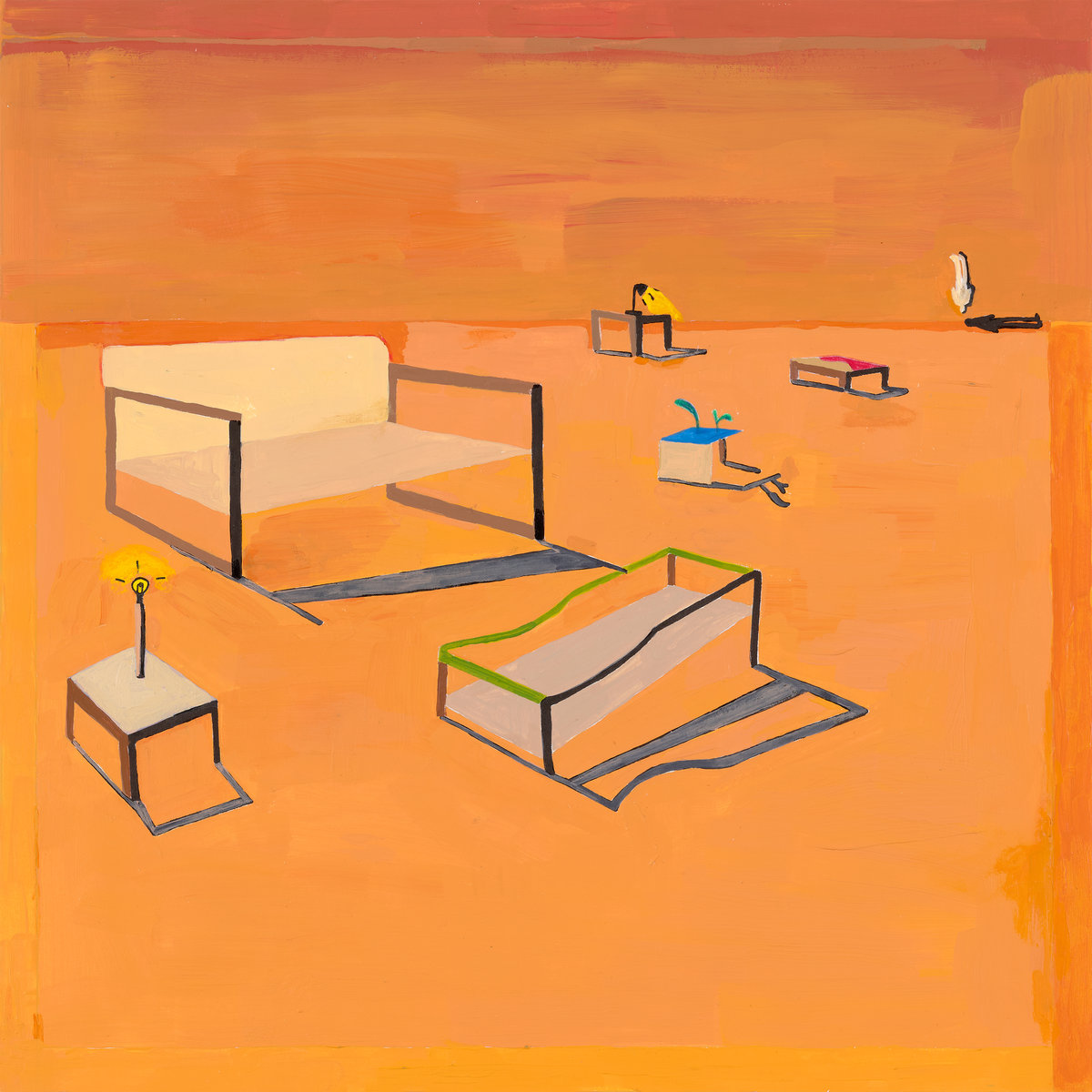 Ringing with psychedelic ambience, Homeshake's fourth album begs you to chill out. Groovy, fun, and dreamy, Helium is an excellent addition to Homeshake's discography and one of this year's best albums to get high to.
-Issa
Injury Reserve – Injury Reserve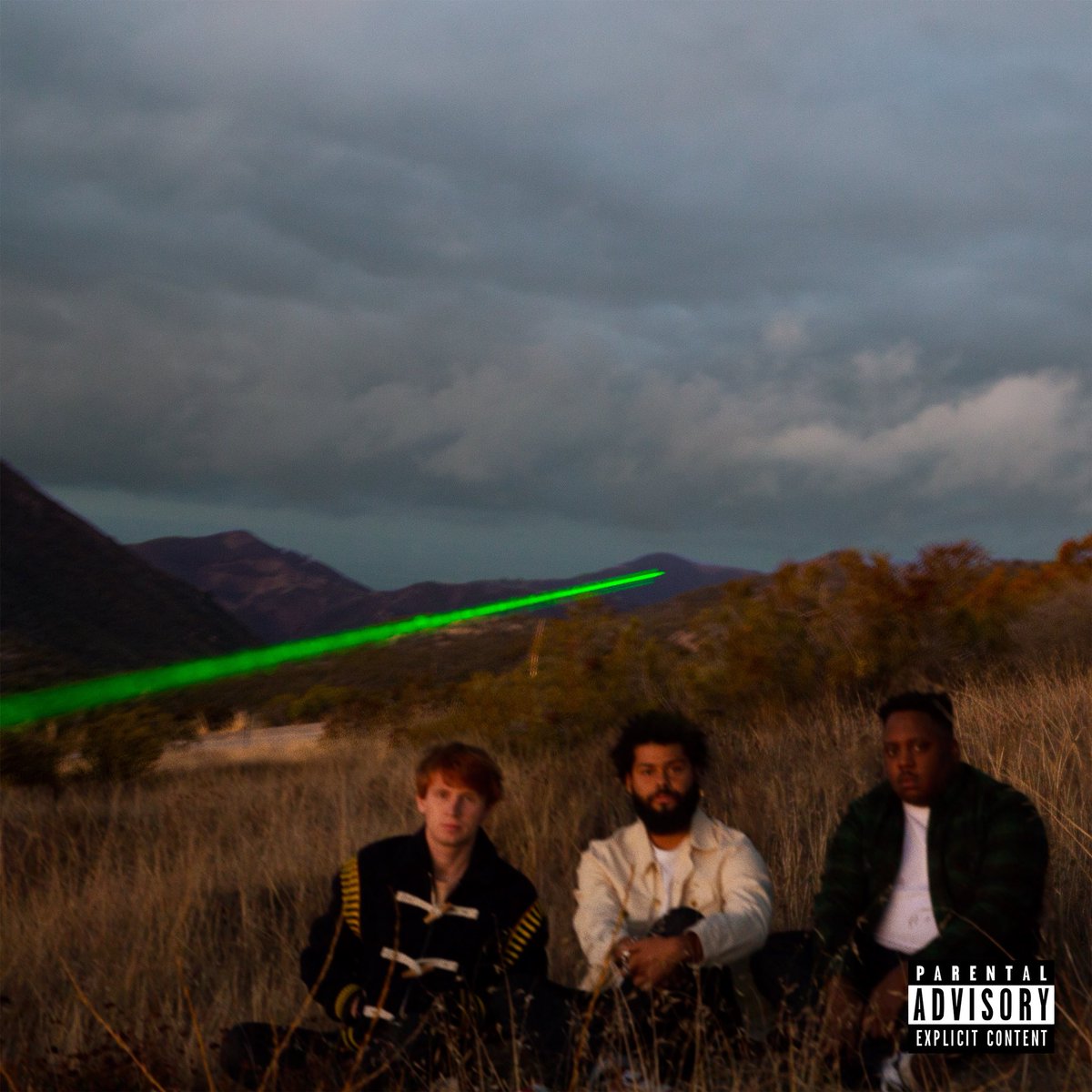 Injury Reserve delivers a collection of songs on their debut Full Length record that is as sonically volatile as it is diverse. There's a wink and nudge with every track on this record, with tracks like "Rap Song Tutorial" delivering a clever deconstruction of trap bangers, while not sacrificing another quality track at the expense of the joke. The production is heavy, with tracks being distorted and pitch-shifted, creating a chaotic and abrasive sound that somehow seamlessly blends with Stepa J. Groggs and Ritchie With a T.'s more subdued and whispered style of rapping.
-Carlos
Assume Form – James Blake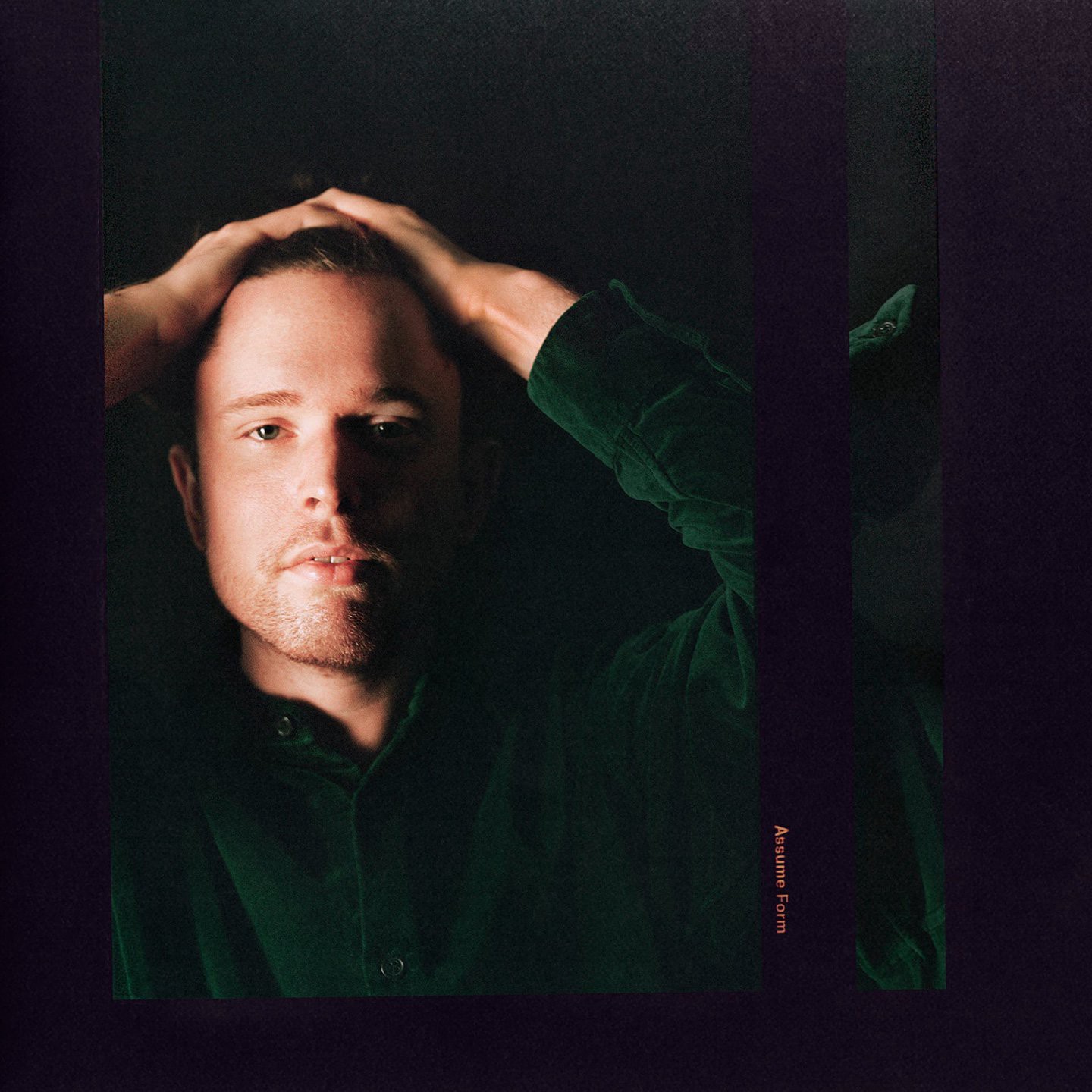 The newest record from English producer and singer James Blake is a soulful and dark twist on many of the mainstream pop and hip-hop sounds of today. With guest appearances from Travis Scott, Metro Boomin, Rosalia, Moses Sumney, and Andre 3000 the record feels like a collaborative effort more than any of Blake's previous records. Blake makes an emotional switch on Assume Form from dreary sadness into something more focused on love, while remaining vulnerable. This record feels like Blakes tightest package to date, and tests his ability to vary his sound reach a more mainstream audience. 
– Kaelan
LEGACY!LEGACY! – Jamila Woods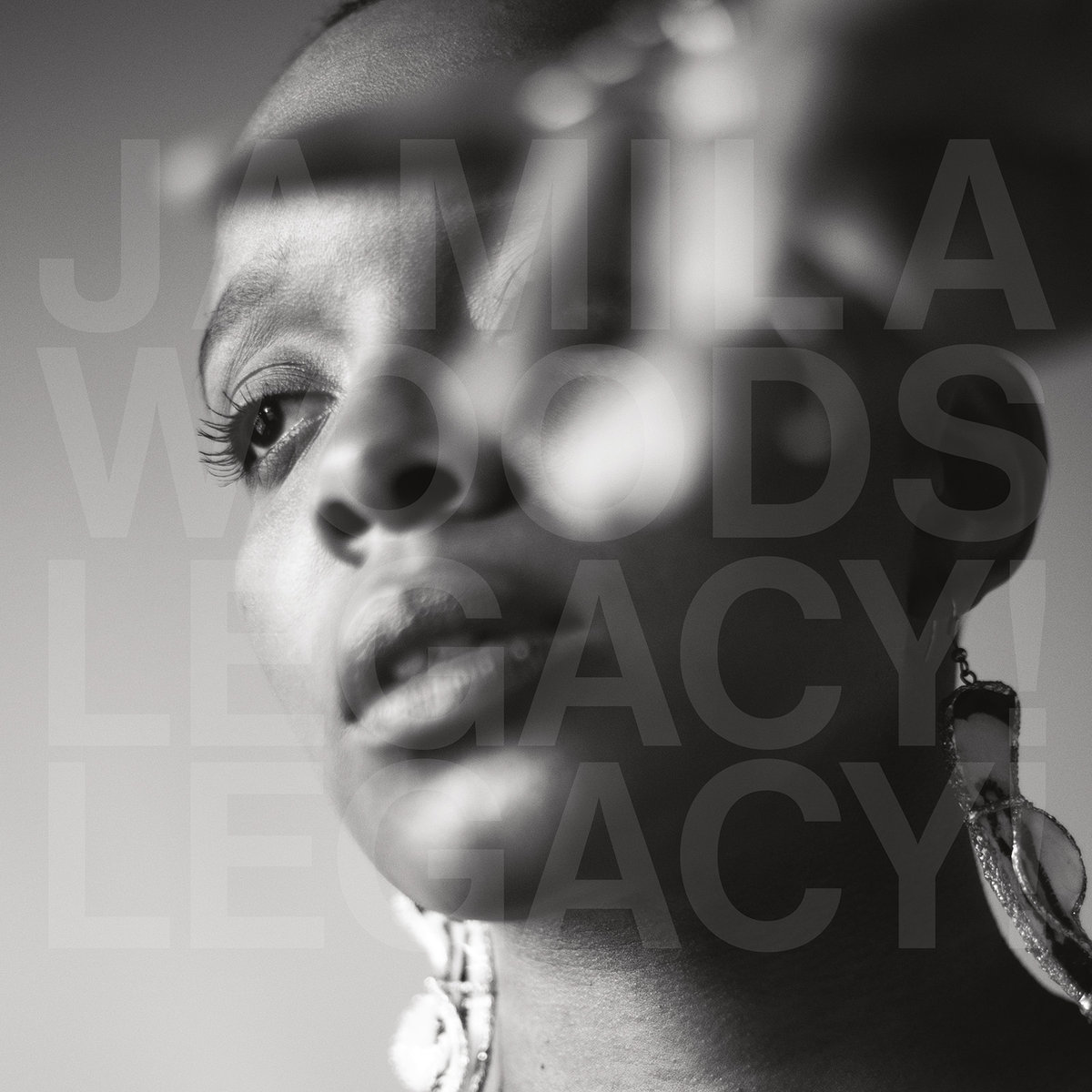 Blatetent in its defiance and want for change Jamila Woods LEGACY!LEGACY! demonstrates the power of R&B to the utmost degree. Each track on this record is named after a defining black artists that isn't limited to music as visual artists such as Basquiat are covered as well as the writer Alec Baldwin. Each song almost serves as its own story while trying into the overall narrative of the record. Shining light on the importance of these artists as well as Woods speaking to her own experiences. It is a hard but delicate balance that is achieved almost perfectly. With soothing Neo-Soul instrumental paired with a diverse drum palette that shifts the sounds of the music just enough every now and then to keep things interesting. LEGACY!LEGACY! Is a triumph of an R&B record that stands of a reminder of black existence and its impact on the overall culture of art, hopefully this record can serve as a bridge so that the work of the black artists represented can be found and appreciated by even more people. 
-Kyle
All My Heroes Are Cornballs – JPEGMAFIA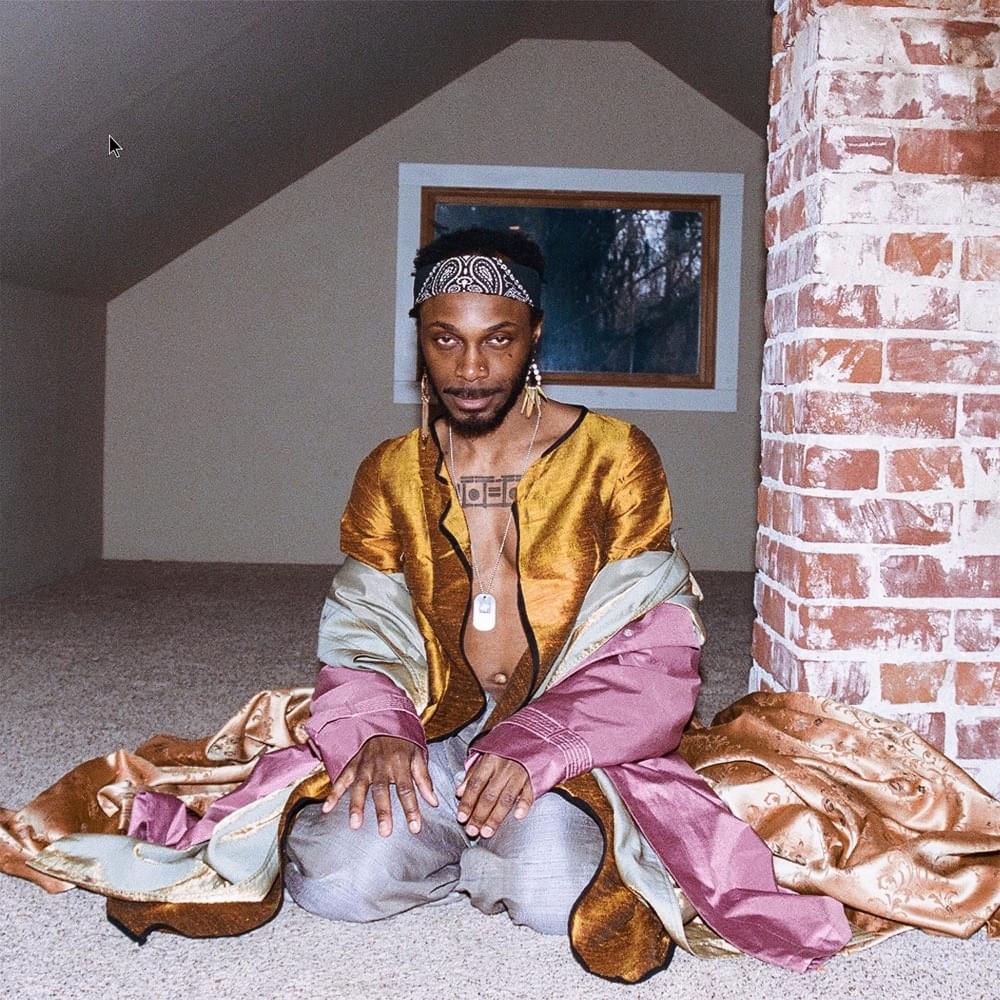 JPEGMAFIA's Veteran was stood out in hip-hop when it was released simply by how different JPEGMAFIA's approach to making hip-hop was. His production was glitchy and abrasive and his lyricism was unabashed and angry. When he announced All My Heroes Are Cornballs and released the lead single "Jesus Forgive Me, I Am A Thot", it showed a new approach to his sound. The production was notably less aggressive, and more atmospheric. There wasn't as much rapping, with that space being filled with singing, despite that, the character and confidence that JPEGMAFIA had become known for was still there in heaps with tracks like "PRONE!" and "BBW" showing that confidence and pugnaciousness present on the rest of his discography.
-Carlos
El Capo – Jim Jones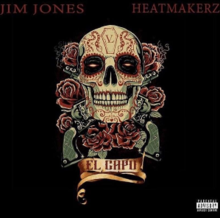 Jim Jones is raps ultimate hustler. Always evolving in any aspect he can, and growing have a work ethic second to none. At Jims age he wasn't supposed to make it to this point but he's going stronger than ever, with his pen so sharp it could cut through concrete. On El Capo Jim reminds you why he is at the top with down and dirty New York raps that'll make you want to break out your 03 Nicks jersey and blast the music as loud as you can. Jim can also rap with the best of them employing some of the fellow Dipset member Cam'ron as well as other artists such as Benny The Butcher and Curren$y to fill out a roster of guest MCs that'll make New York old heads cream there boot cut jeans. 
-Kyle
Infest The Rats Nest – King Gizzard & The Lizard Wizard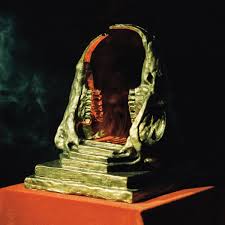 Infest The Rats Nest is the latest release from Australian Psych-Rock band, King Gizzard & The Lizard Wizard, who released a string of albums in 2017 and also released 2019's Fishing For Fishies. Thriving in a genre-less world, King Giz takes a major sound shift with Infest The Rats Nest, producing their heaviest music to date, taking influence from 80's thrash metal bands like Metallica & Anthrax. The topical themes of the record surrounding environmental and class issues that our world faces in our current climate. With space colonization being a legitimate solution for the rich due to our dying planet, the rest of the world would be left behind. King Giz allows their fantastical world to grow and explode in a thoroughly fierce and energetic listen that proves the band to be one of the most diverse acts in the current rock sphere. 
– Kaelan
A Different Kind Of Blue – Knocked Loose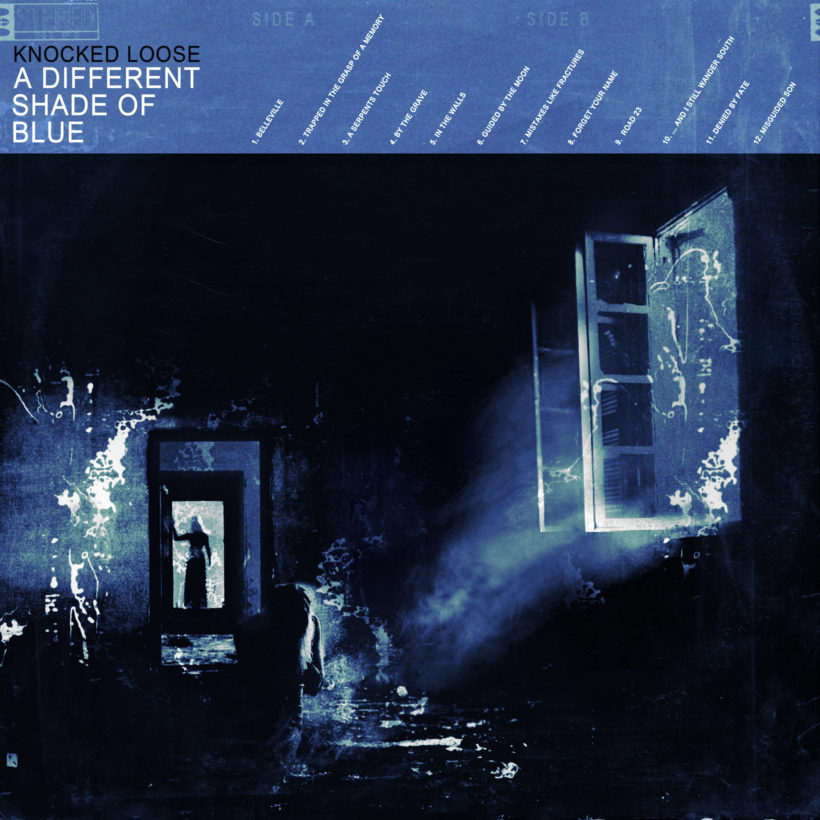 The world of hardcore has been seeing a ressurgance in the wake of emo and punk kids wanting to become soundcloud rappers instead of starting bands and one of the leaders of the pack of bands in beiging hardcore back is Knocked loose. A DIfferent Kind Of Blue is a relentless thrillride of a record that brings you back to that feeling of wanting to hurl yourself at the closet human being all in the vein of getting out whatever problems you may be having. Everytime I listen to this album I have to keep myself from living up to my namesake and not punch the nearest wall. It is absolutely insane the energy these guys can bring, absolutely demolishing your eardrums with some of the thickest, heaviest riffs I have heard all year. If you are going to listen to this album do so as loud as you can (but keep your ears safe) and just go crazy. Loud and in your face was the way this was meant to be heard. 
-Kyle
Rapture EP – Koffee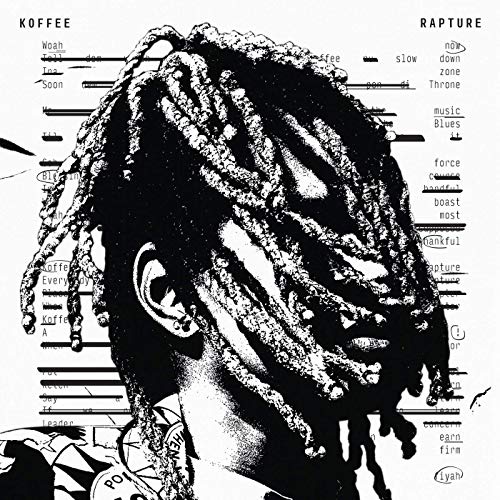 Jamaican singer Koffee is a new face in the world of reggae, hip-hop, and world music. Combining traditional "singjay" tactic of MCing to a very current and melodically catchy style of singing, Koffee's undeniable talent is shown clearly on her Rapture EP. Remaining concise while also switching stylistically from more heavily reggae and dub influenced tracks like the incredibly catchy Raggamuffin to more Dancehall and pop influenced tracks like Toast. Koffee is the new face of Jamaica in the current music climate and has a tremendous head start in making her nation proud on the world stage. 
– Kaelan
Grey Area – Little Simz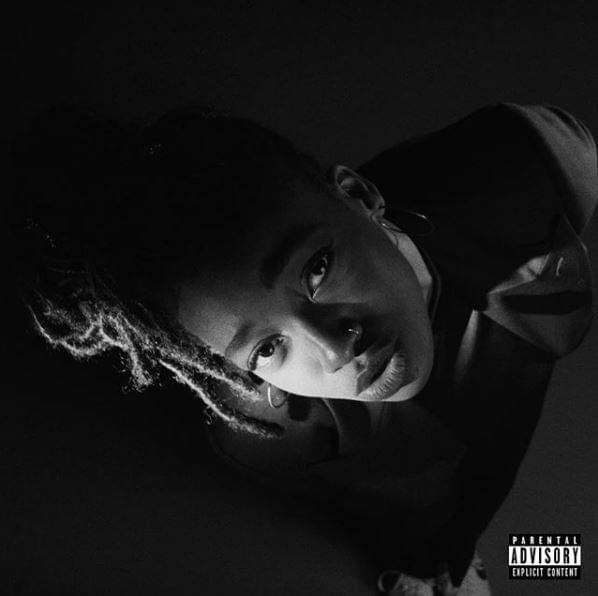 Little Simz was never an artist that I paid much attention to in the past several years, but with reviews claiming her latest release Grey Area as one of the best records of the year I decided to give it a listen. Within the first 10 seconds of the first song, I was hooked to the classic feel of the record. Taking inspiration from classic soul and dance breakbeats to a more modern bravado, Little Simz shows her absolute nastiness behind a mic, truly storytelling over some of the most distinct and unique Hip-Hop beats I've heard in 2019. Grey Area is condensed into nothing but solid tracks one after another, showing all sides of a clearly growing star.
– Kaelan
Painted – Lucky Daye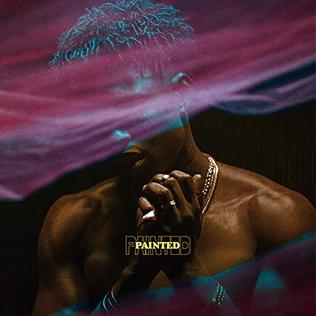 Lucky Daye is proving himself in the public sphere to be one of the most exciting new artists of 2019. Already nominated for best R&B album of the year, Lucky Daye's funk inspired R&B and Soul is a glistening and clean showcase of a vulnerable and incredibly multifaceted artist. From the wonderfully nostalgic feel of his Ginuwine "Pony", Karma, to the smoky and sparking first track on the record, Roll Some Mo, Lucky Daye is a talent whose name shines immediately in the spotlight. 
– Kaelan
Norman Fucking Rockwell! – Lana Del Rey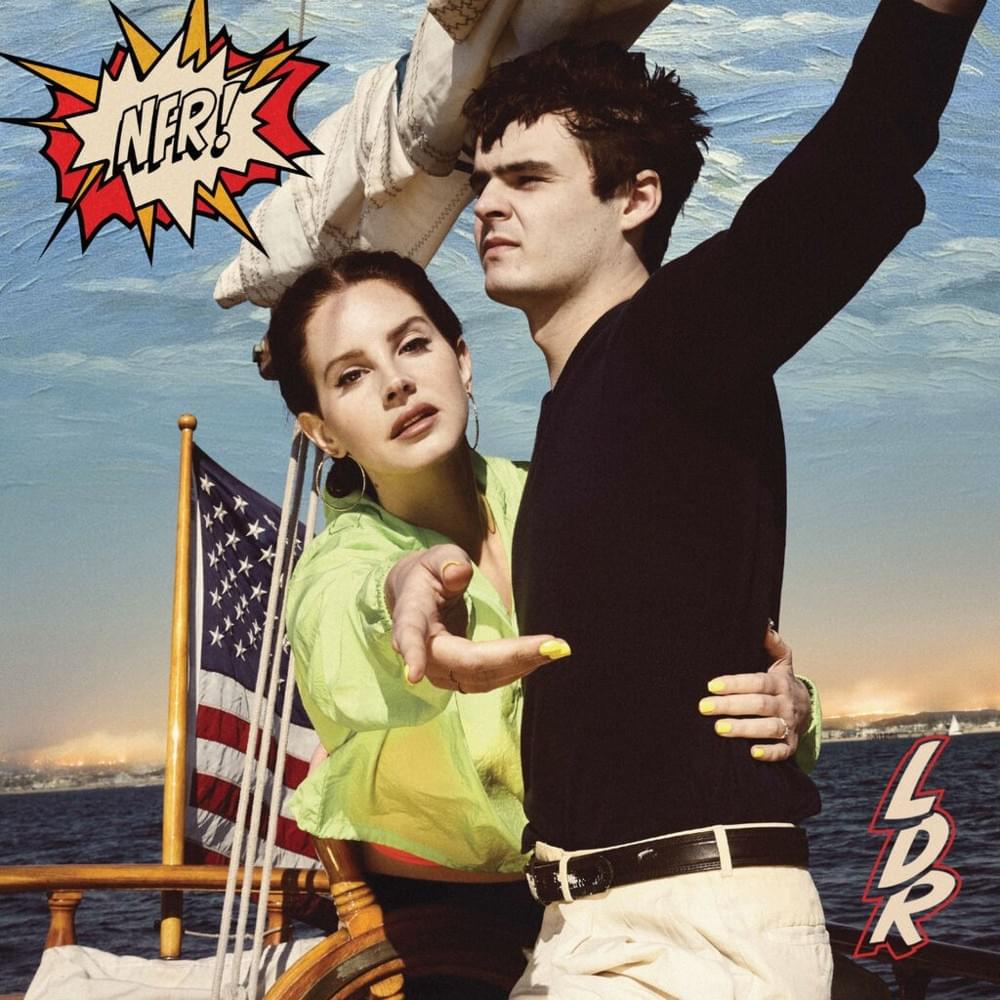 Norman Fucking Rockwell! is Lana Del Rey's sixth album and with it, she continues to bend genres and deliver the most poetic lyrics around. As usual, though arguably more self-aware than ever before, Lana makes us bop and cry at the same time. "Cinnamon Girl" and "Fuck it I love you" are brilliantly reminiscent of the Born to Die era, while the epic "Venice Bitch" guitar solo takes us back to Ultraviolence. The album and titular track are Grammy-nominated for Best Album and Best Song, respectively.
-Issa
The Port of San Francisco, Product of the Dope Game, Out the Trunk, Mr.Midnight & Early Bird – Larry June
Listen I know what you're thinking, how in the world can you include five separate mixtapes in one entry, they can all possibly be that good. Well you would be wrong on both fronts, because I can do whatever I want with the entry and the entire body of work bay area rapper Larry June has put out this year has been nothing short of fantastic. With sun soaked beats and bouncy bass lines takes you into his world of organic groceries and fiscal responsibility. Somehow Larry is able to rap able keeping up with his taxes and taking women to go get smoothies sound like the coolest thing in the world. All while the laid back instrumentals glide on underneath him. Larry's music is always best played on a laid back day with you mango smoothie in hand and your choice of relaxant in hand. Don't let his amount of work intimidate you, you can jump in anywhere and enjoy the smooth ride the entire time.  
-Kyle
Long Live Mexico – Lil Keed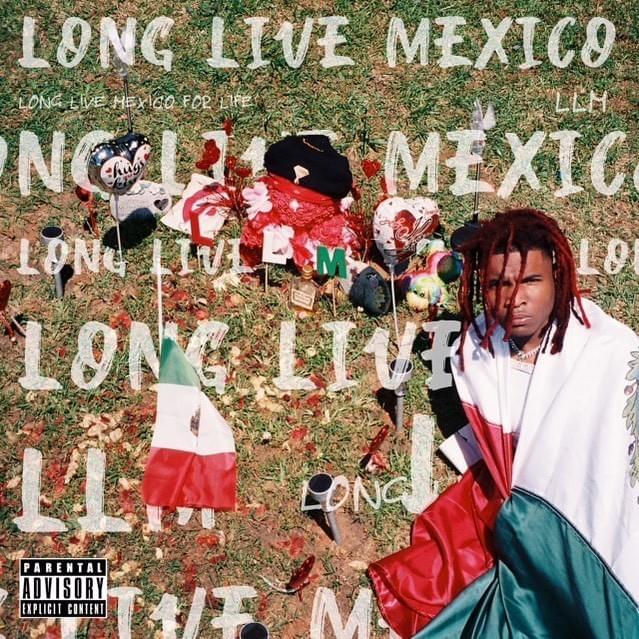 Lil Keed's first studio album, Long Live Mexico, is full of trippy rap bops that can set the mood for any party. One of the most fun albums to listen to as the music gets you moving and feeling good. My favorite track is "Proud Of Me", which features his musical mentor/influencer, Young Thug.
-Issa
Crazy But It's True – Lil Gotit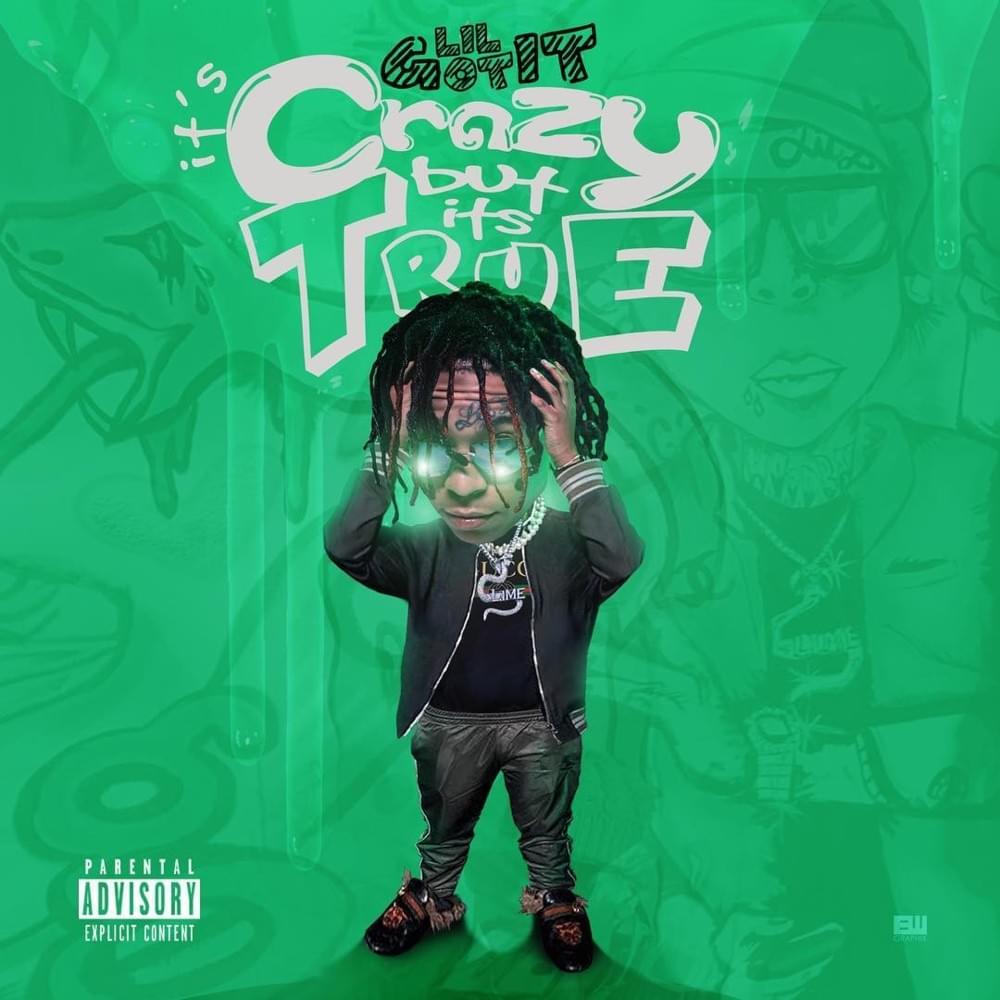 An up-and-down album highlighted by Gotit's signature voice and songs with his older brother, Lil Keed. "Drop The Top" and "Runnin Bands" have made Lil Gotit's sound grow on me as I can hear the Atlanta sound in his music. Gotit has flows that can get stuck in your head all day. Look out for him come 2020.
-Issa
 Freewave 3, Days B4 III – Lucki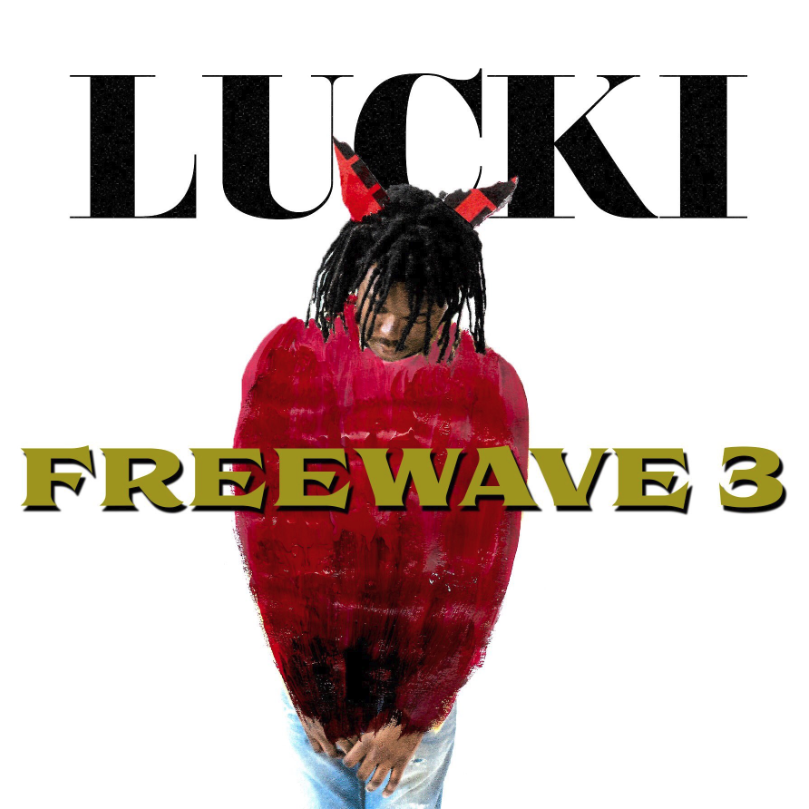 Rap's sadboi superstar Lucki dropped two mixtapes this year solidifying his status as the top of today's emo rappers. In a lane dominated by hardcore kids turned rappers lucki sticks out being from a traditional rap backround, being influnced by the likes of fellow chicago native Cheif Keef. Lucki is basically what you get if you take your depressive thoughts and throw them over soothing trap instrumentals that suck you into his words. Lucki's tone doesnt is that of someone who isn't asking for sympathy or help in his problems or sadness but a listener, as he spills on about his daily drug routines, his relationship problems and anything else that spills out during is almost stream of consciousness flow. Its music that on its surface is perfect for an easy car ride but when examined deeper shows the day to day and reality of indifferentness to the problems we can face. 
-Kyle
Patience – Mannequin Pussy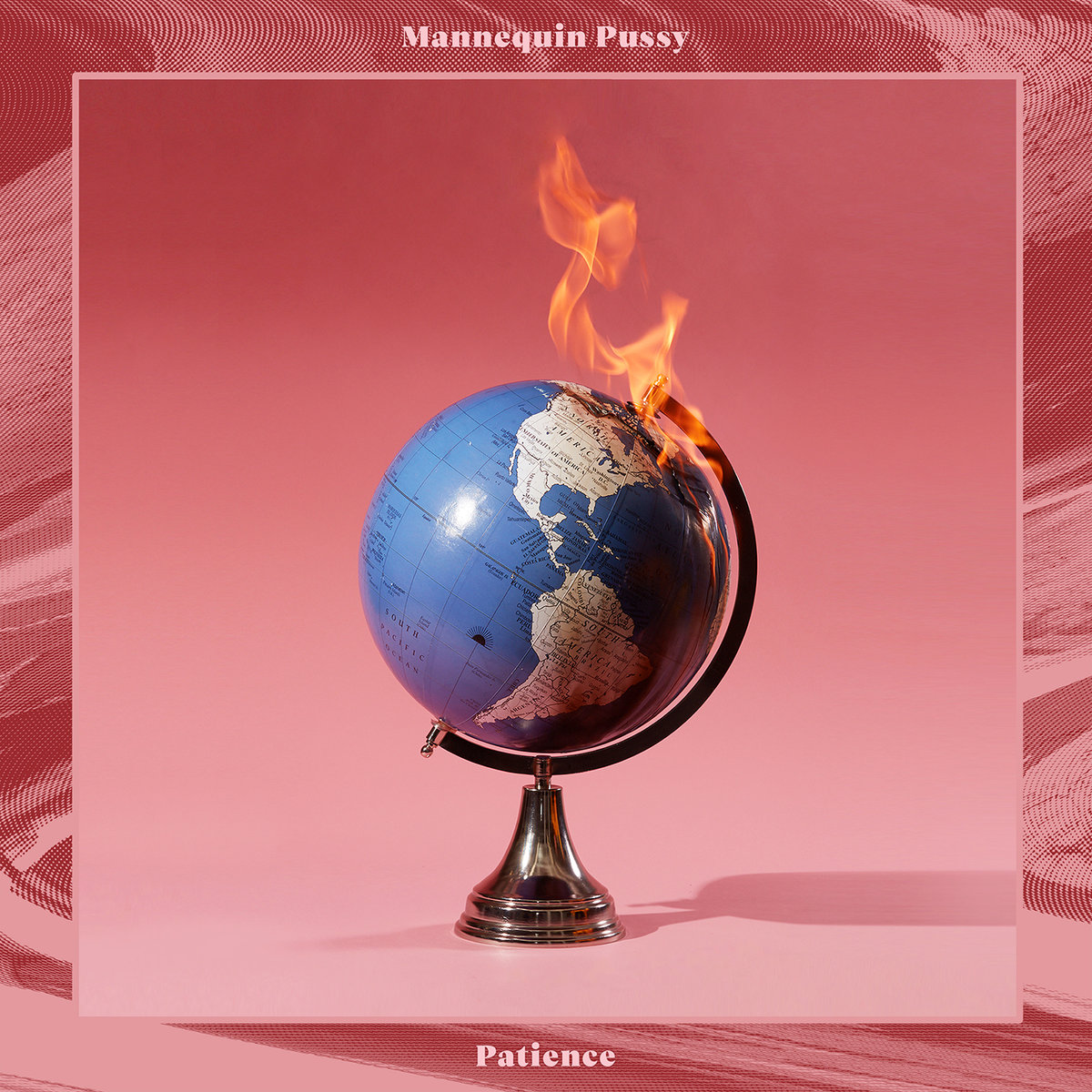 Mannequin Pussy created one of the best Punk Records of the year with Patience. The record is chaotic, with songs like "Drunk I" opening with fuzzed out guitars and Marisa Dabice's trademark screamed lyrics atop, but underneath that abrasive and frenzied sound is a tremendous amount of vulnerability. Patience is a record about trauma and how to grow from it, as well as how to prevent the undo the systems that create this trauma. Patience is a record about growth and was as cathartic a listen as it was therapeutic. 
-Carlos
Fever – Megan Thee Stallion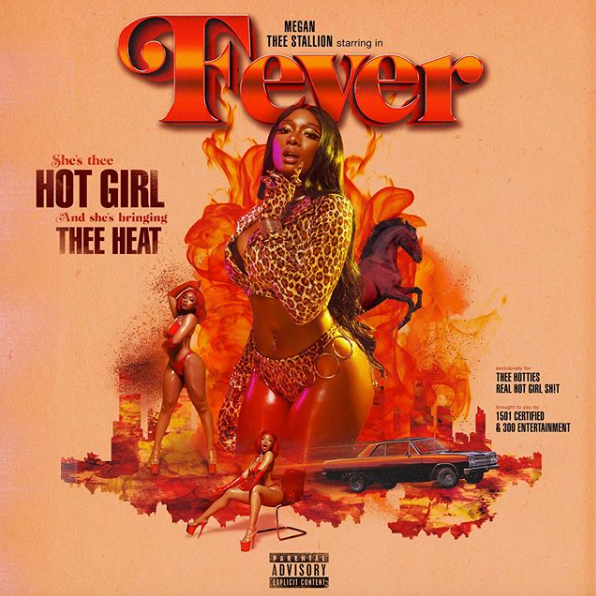 One of the biggest breakout stars in Hip-hop this year, Megan is by far one of the most talented rappers to debut in a long time. Seemingly able to cover every base there is to cover. She has bars for days, a fast and furious flow as well as being one of the best cheat code features of the year. It's like anything she touches turns to gold. With that her most recent mixtape Fever puts all of this to the forefront with Megan infectious energy and aggression pushing her lyricism and flows to the brink in the process. It is clear that Megan isn't concerned with anything except doing what she wants to do and that is completely reflective in her music, as her songs stand as anthems of sexual dominance over the men she gives the privilege of being with her. With the year Megan has had and her most recent management deal with RocNation trajectory is only up for her career. 
-Kyle
Tears of Joy – MIKE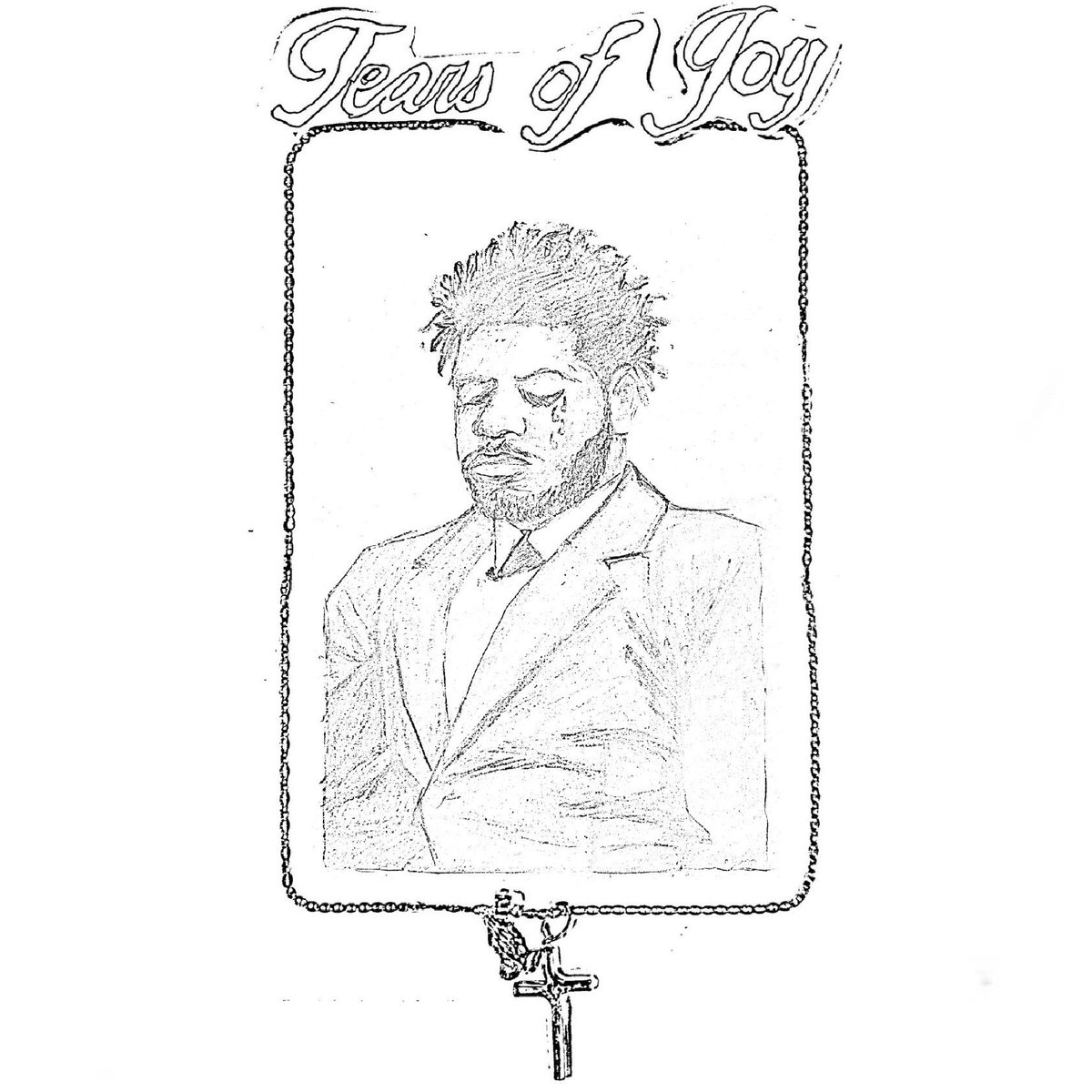 Tears of Joy is an album consumed by grief, with New York artist MIKE creating this album as a tribute to his mother. The album's production is hazy and strange, with samples being reverby and chopped up. MIKE raps on top of these spacey beats in his baritone voice, with topics centering around grief, and the journey of working toward getting over the residual pain of losing his mother. It's an incredibly vulnerable piece of art that, while at times hard to listen to because of how transparently he depicts his pain, is worth listening to as a lesson in empathy and understanding.
-Carlos
Brandon Banks – Maxo Kream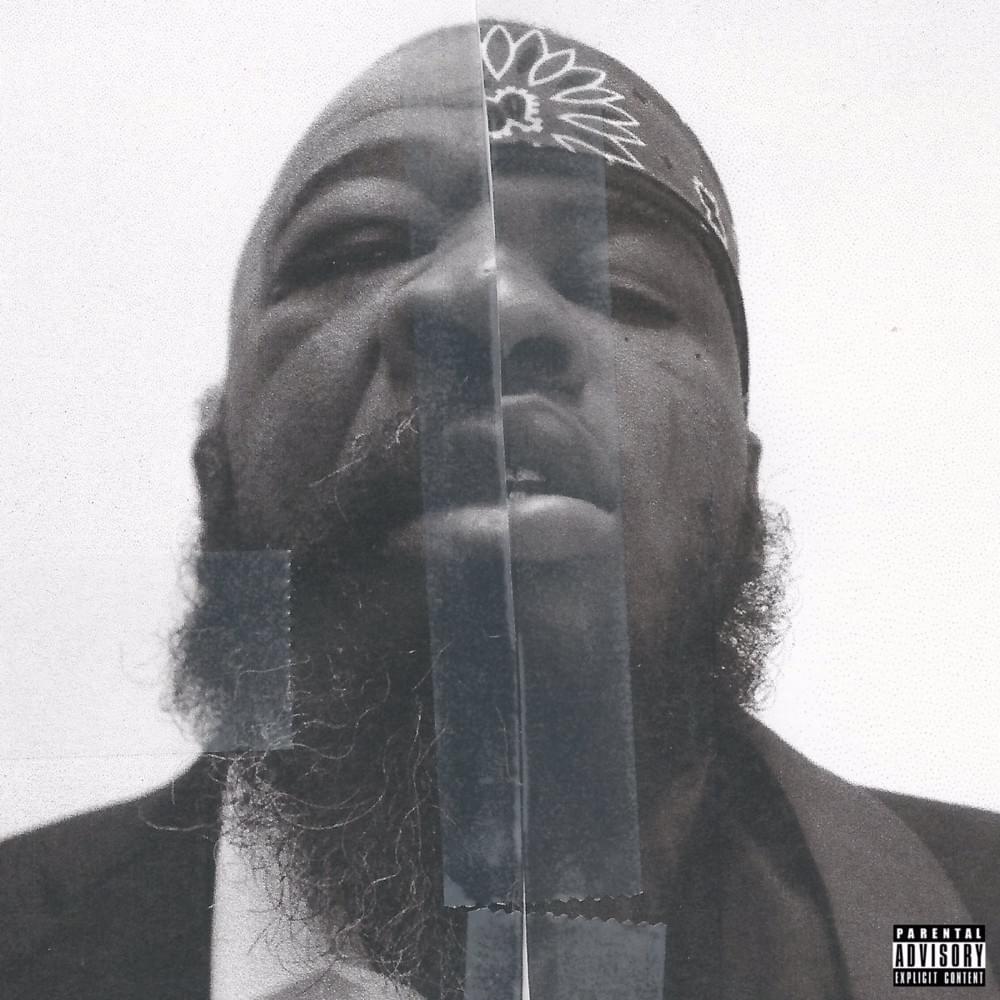 A fantastic trap album that highlights Maxo Kream's growth as an artist. His craft has continued to improve as he finds his sound and works on his signature flow. Top track off of this album for me is "3AM" featuring ScHoolboy Q. Catchy album that deserves to be replayed.
-Issa
Papaya! – Malci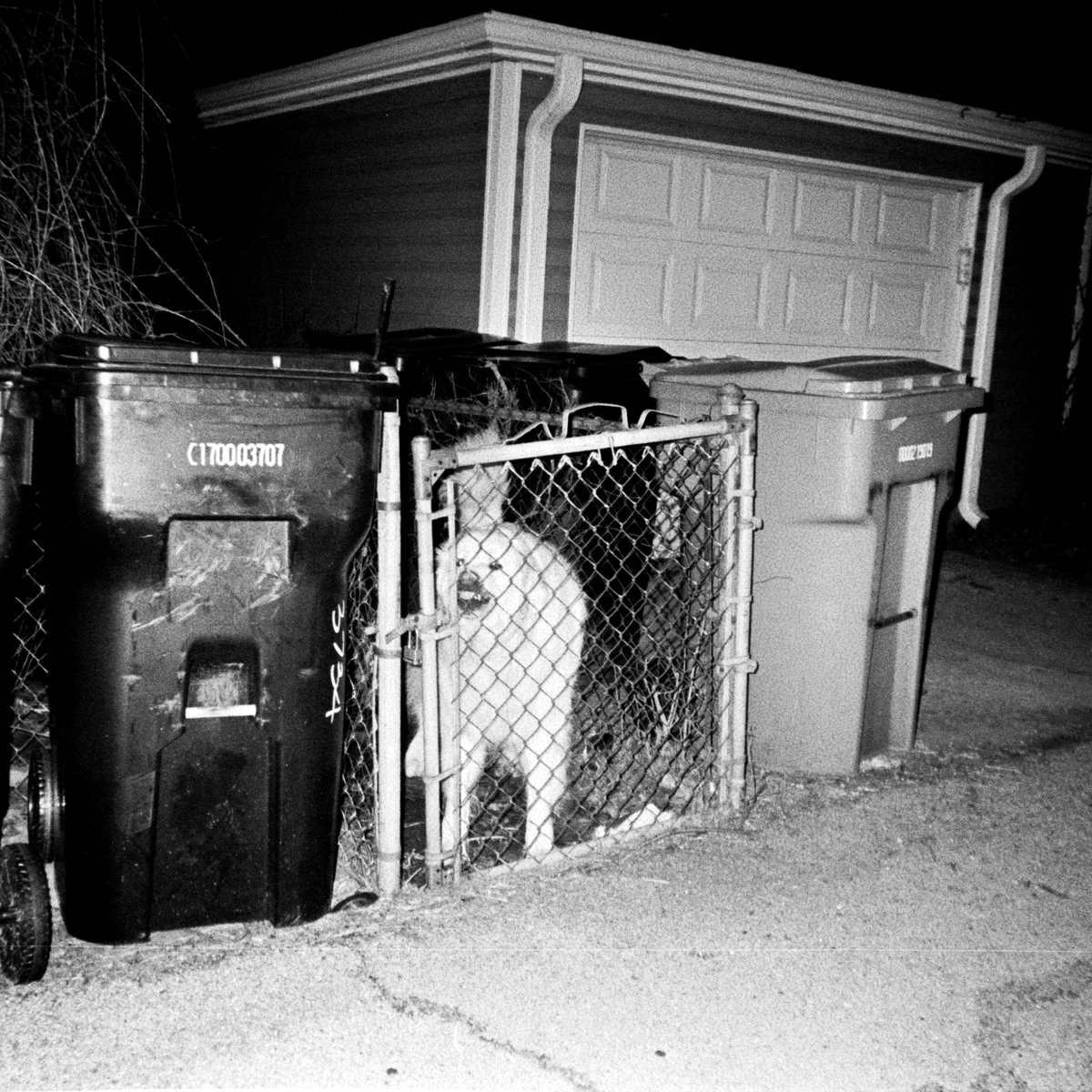 Chicago rapper Malci's lyrics take us through the logical and the untame parts of his mind. Strikingly genuine and impressively crafted, Papaya is a go-to album for sitting down with life's stresses.
-Issa
Wap Konn Joj! – Mach-Hommy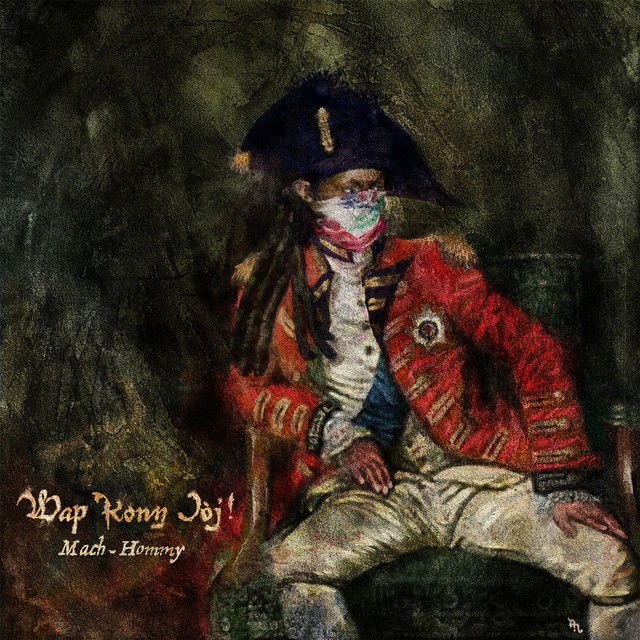 Mach-Hommy is a rapper whose words swirl around you like dirty water going down a street. His rhymes so rich with detail with a grit so real as it glides over mezmorized sample loops and often minimal drums. It is a lane that requires absolute control and of ones flow and control as the space granted leaves the potential for luls or missed beats. With Mach-Hommy every part of the track comes together to leave you billegered as to how he has been able to be this consistent as well as how he is able to receive accolades and recognition from people like Earl Sweatshirt and Jay-Z without a deal and doing almost everything himself. A true rap nerds rapper Mach-Hommy doesn't seem to be leaving the underground anytime soon and to be honest, I like it that way. 
-Kyle
Basking In The Glow – Oso Oso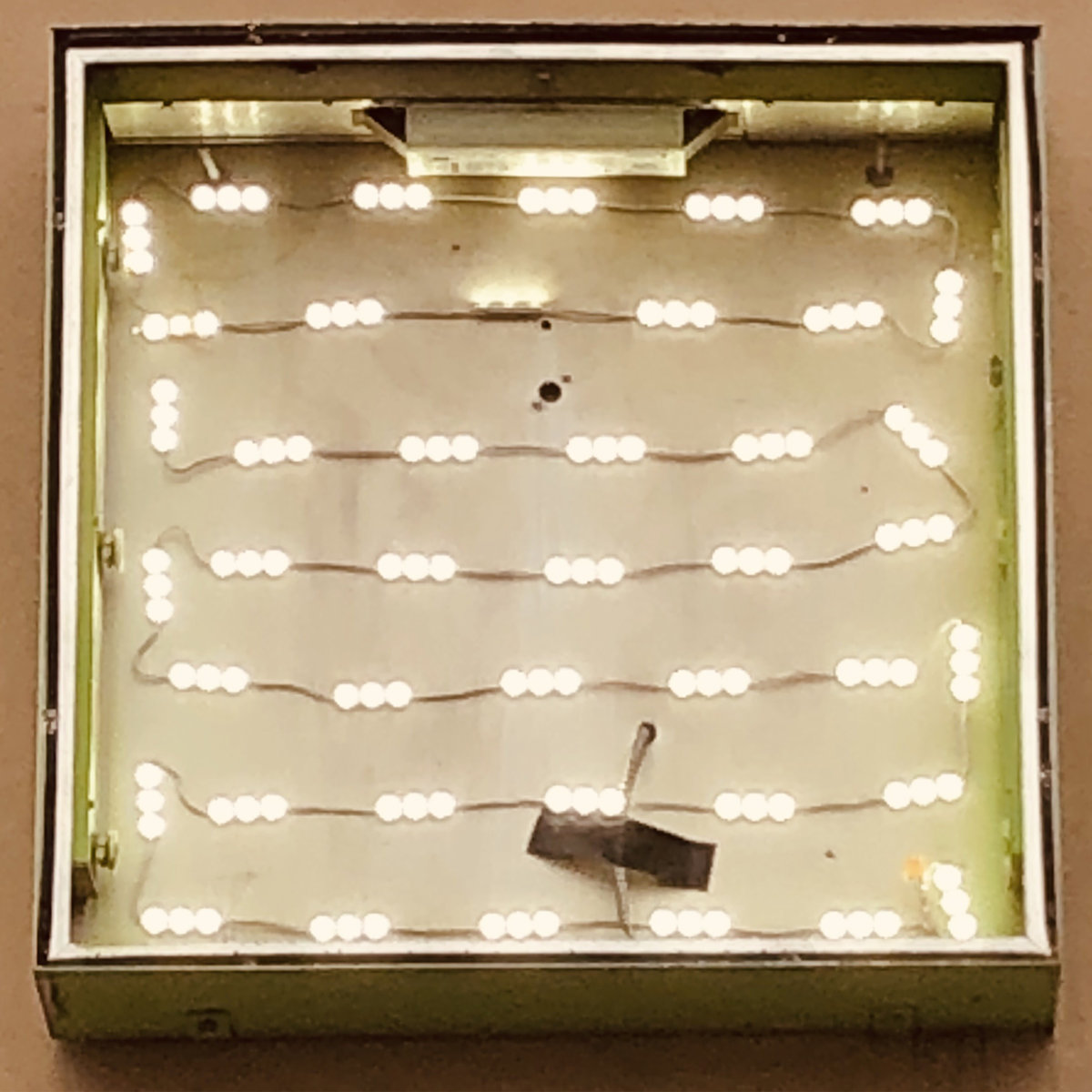 Emo can be such a loaded term when describing a band's genre, and while Oso Oso does check a lot of the boxes commonly associated with the genre, there is a maturity to Basking In The Glow that differentiates it. The scrappy instrumentals and crooned dejected lyrics commonly associated with emo are present, but the tone of the album feels like the next step in emo. The album paints a picture of what emo band's sound like when they are no longer in their early twenties playing house shows, but adults searching for a greater purpose, while still maintaining the infectious choruses that had become a genre staple. 
-Carlos
Die A Legend – Polo G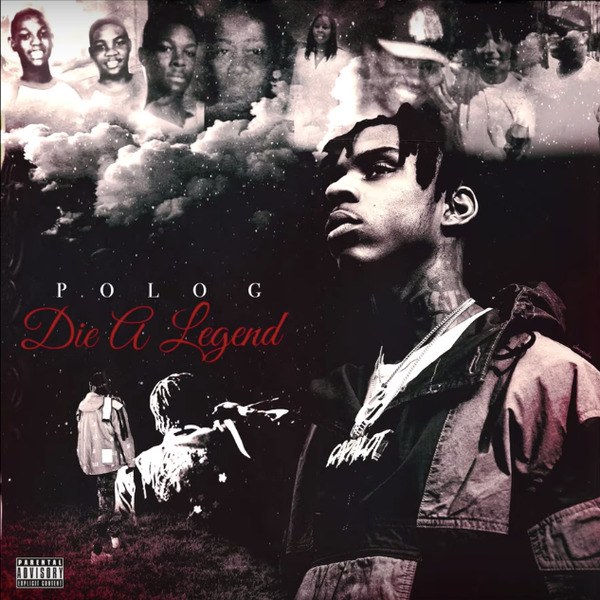 One of the hottest young rappers out of Chicago Polo G rappers with confidence and technical skill beyond his years. Being able to switch between fast and furious street raps that make you feel the cold and harshness of the streets of Chicago to being able to flow over the one of the earworms of the year Pop Out featuring Lil Tjay. It is a project that while optimistic is drenched in the struggles of its creation, the tragedy of the Chicago south side and how it can harden the people who live there. Die A Legend gives you an unflinching look and the reality of Chicago and for this to only be the beginning of what Polo G has to say, future material looks to be promising. 
-Kyle
Green And Gray – Pile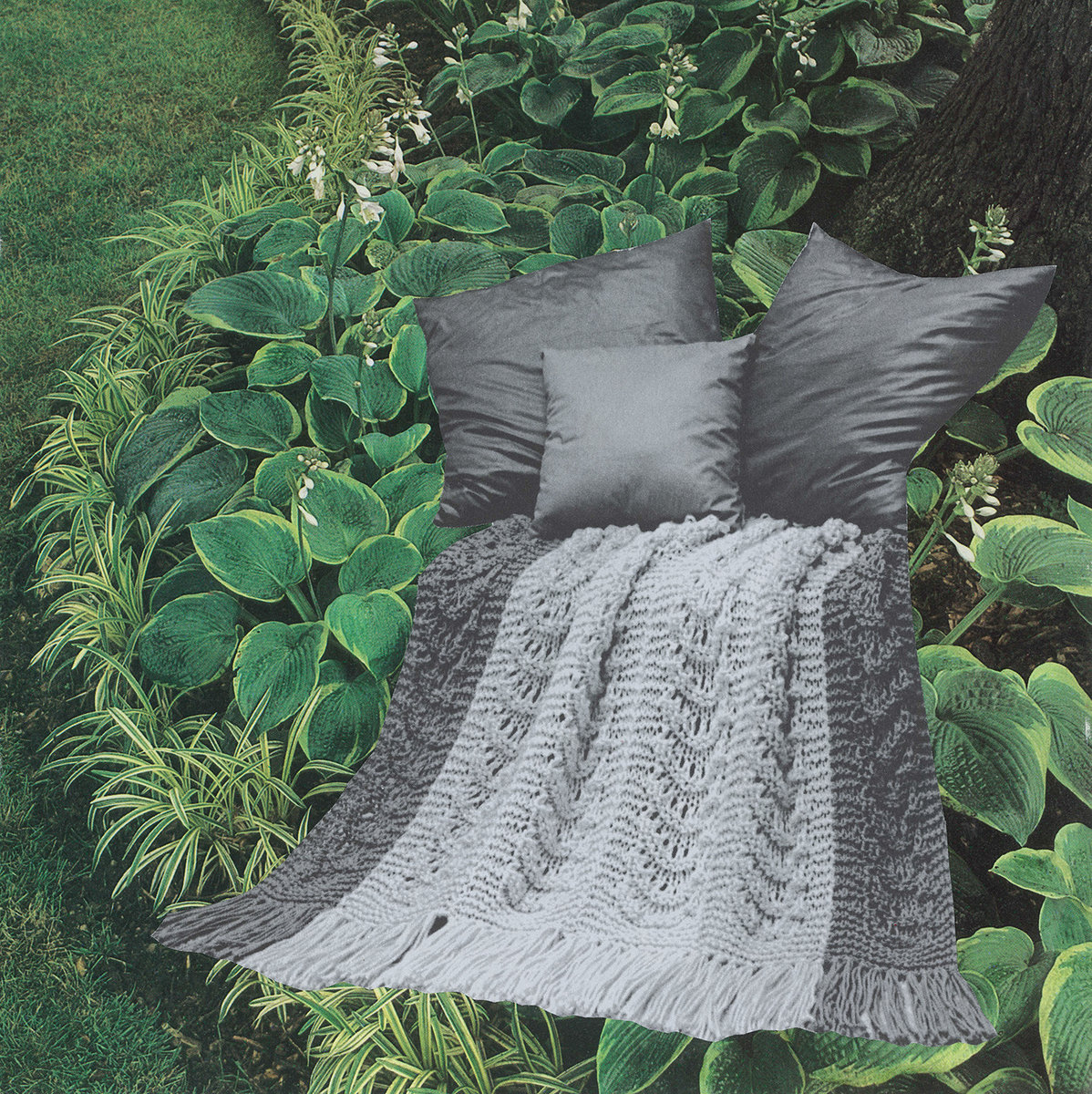 Pile recontextualizes their brand of noise-rock to create an album that feels deeply personal, and at points, political. Green and Gray feels like reading into the journal of Rick Maguire, with songs going into topics of loneliness, ego, and the anxiety of broadcasting yourself on the internet. With every song, the album builds a more detailed portrait of Maguire over the 13 song length of the album. It's a sad album at times, but despite that Green and Gray doesn't wallow in that sorrow, it's driven. Songs like "The Soft Hands Of Stephen Miller" change that sorrow into anger, with Maguire using his platform to call-out the advisor to the president. It's a record that as you listen and pull it apart, you'll learn more about who Rick Maguire is and what his outlook on the world is like. 
-Carlos
Morbid Stuff – PUP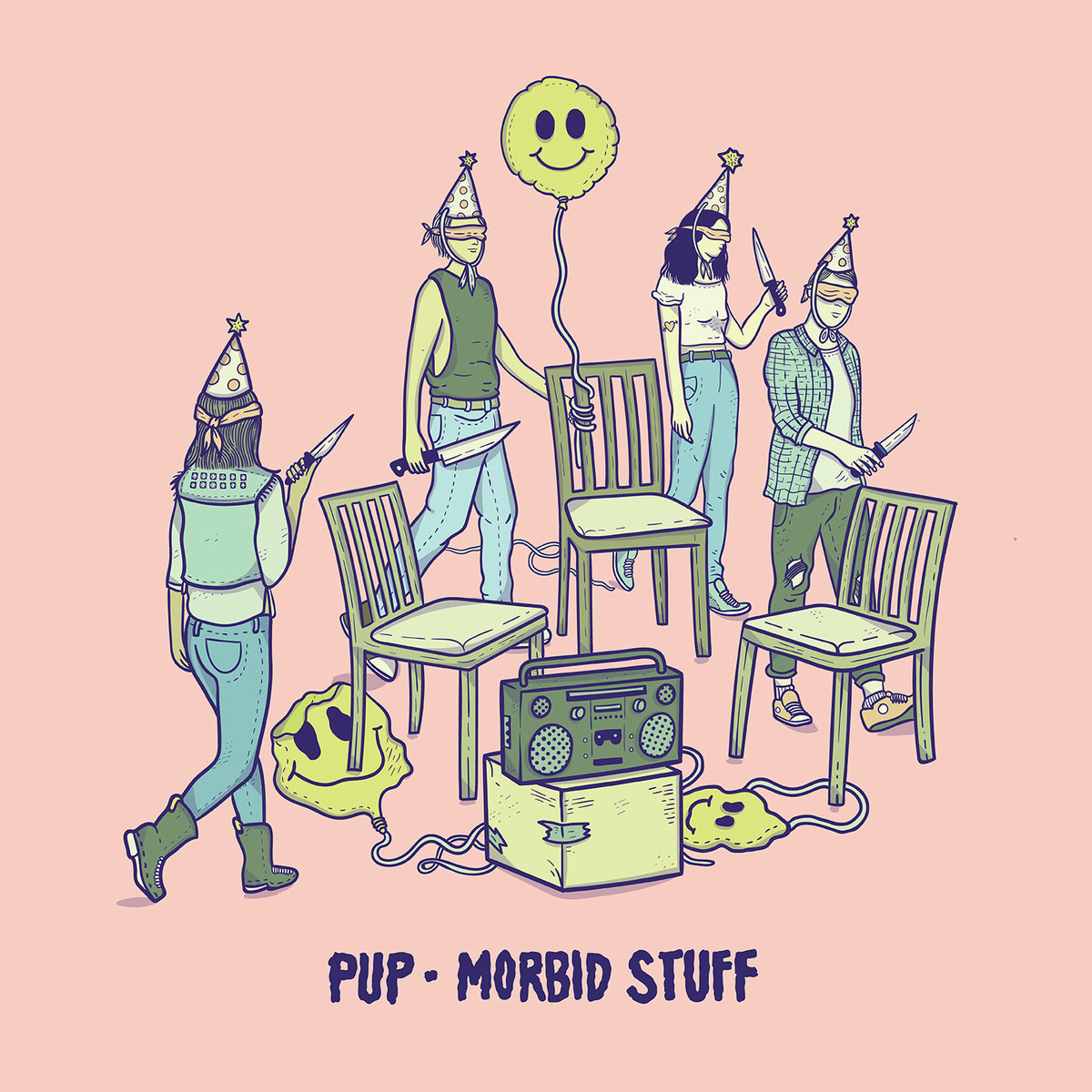 On PUP's third LP, their nihilistic brand of punk rock music has been filtered into the purest form of chaos the Toronto group has yet to release. There is a reckless abandon to all of PUP's music that is very present on this album, bouncing around from springsteen inspired folk punk of "Scorpion Hill" to the unhinged hardcore punk of "Full Blown Meltdown". Vocalist Stefan Babcock trademark negativity is present on here as well, with lyrics like "I hope the world explodes / I hope that we all die / We can watch the highlights in hell / I hope they're televised" being sung to upbeat pop-punk music. Pup didn't reinvent the wheel with this release, but they perfected what they do with this release.
-Carlos
Guns – Quelle Chris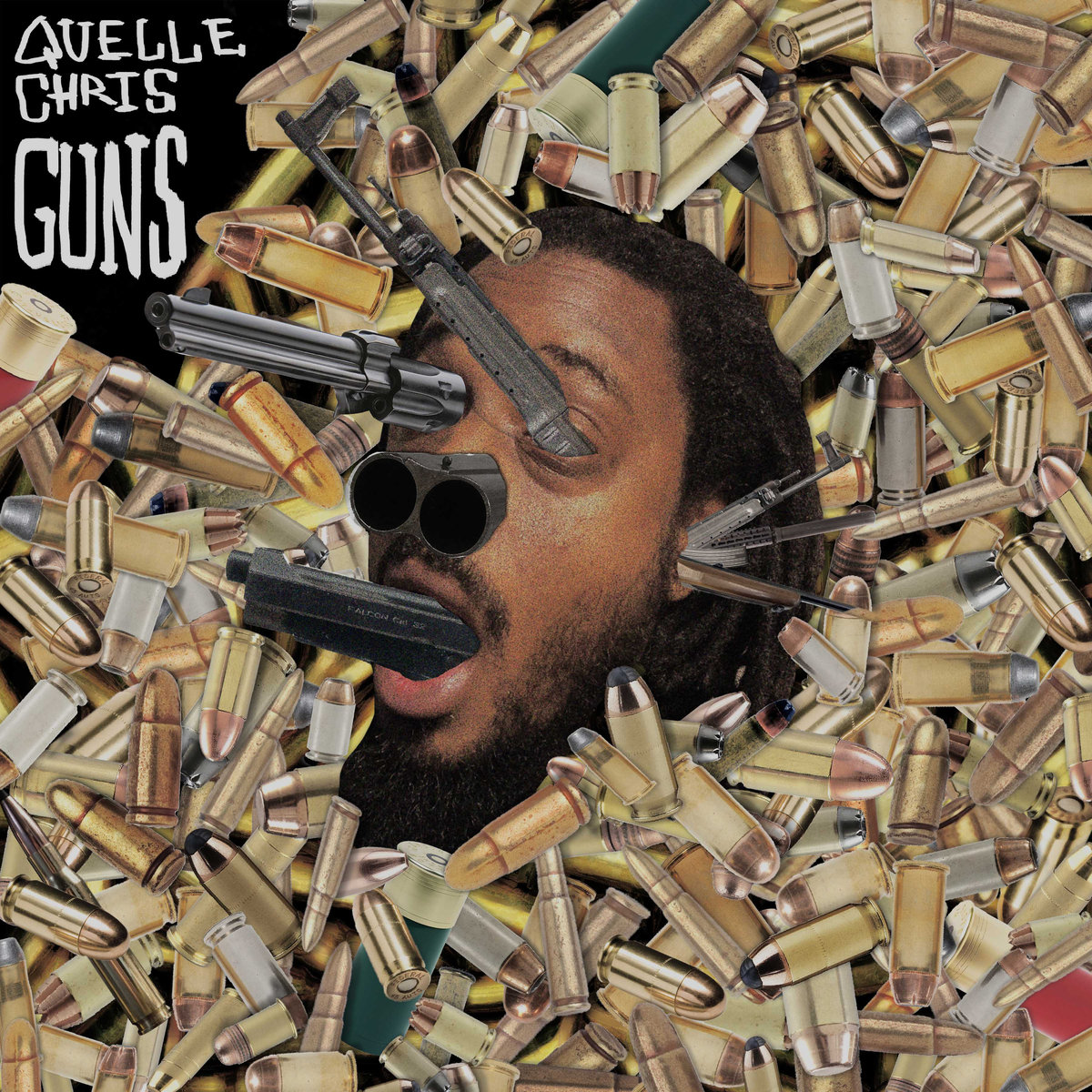 A veteran of the underground Quelle Chris once again delivers a poignant and politically poignant record that puts the topic of guns squarely in the middle. Chris is one of the most interesting and obtuse rhymers in hip-hop and this continues on Guns as Chris is able to create dense and layered metaphors and similes into his raps all while flowing without a care in the world. With the symbolism of certain hooks and bars transcending the verses themselves and speaking to the titles of the tracks and referencing other bars themselves.  It is the type of record the rewards replaying as you learn something new every time you hear it. But that's just Quelle Chris, his music has been at this level for years now. If you're a fan of layers and complex lyrics then definitely give Guns a shot. No pun intended. 
-Kyle
Anger Management – Rico Nasty and Kenny Beats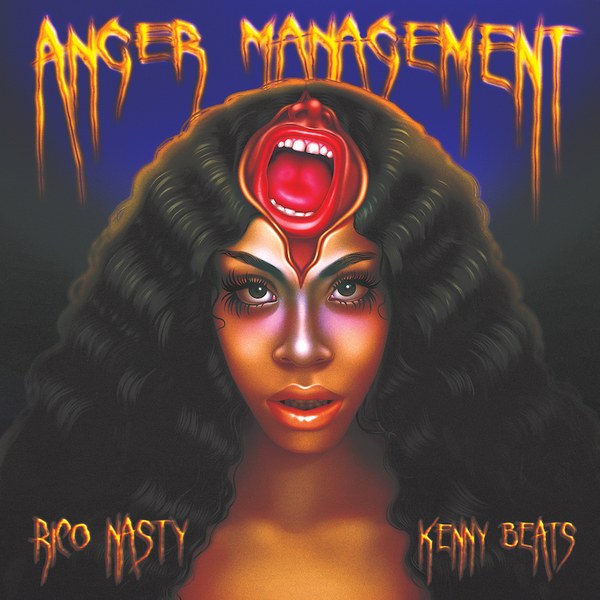 With Anger Management Kenny Beats helps Rico Nasty take us to Nasty World. The team-up gives us one of the hardest albums of the year and all we can do is be grateful and go wild to "Big Titties" on repeat. Listen to this album see if you've got what it takes to be nasty.
-Issa
Eve – Rapsody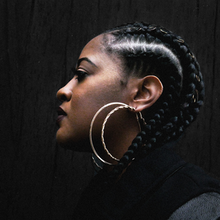 Rapsody once again delivers one of the most focused and introspective rap records of the year in the form of Eve, an album dedicated to the balck women that inspire every song. Rapsody is able to take every word she says and spin it into a larger meaning better than most of her peers. Her music always signs for this, she is hyper focused but this isn't saying that the artistry is robotic, quite the opposite, her words are expressive and weave through each beat effortlessly. Each song also has a distinct idea and theme that Rapsody explores that are all related to black women represented in the song titles. It was an extremely ambitious and lofty goal to take on this and Rhapsody conquerors each one in spades.  
-Kyle
Marcielago – Roc Marciano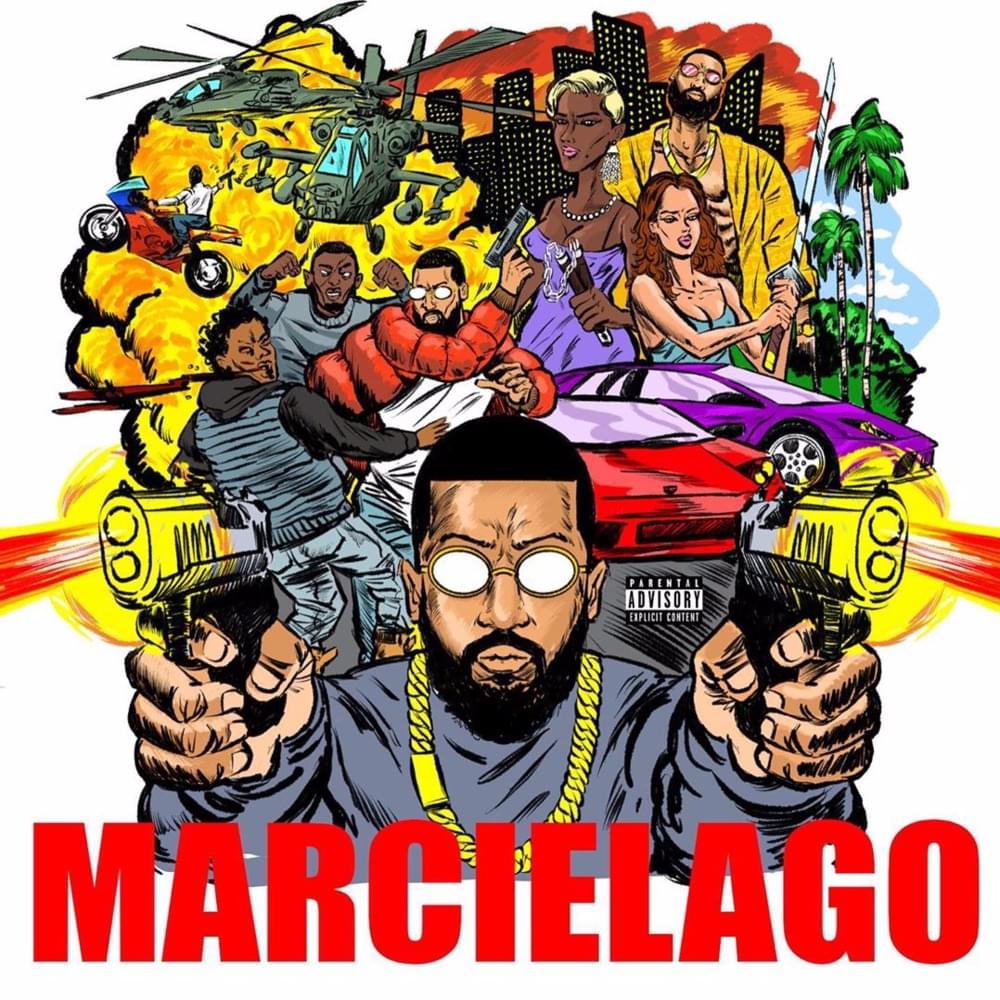 Nobody in the rap game is as smooth as Roc Maricano. The man is simply on another level when it comes to being able to craft deep complex rhymes over mostly drumless production. The space provided without drums allows Roc to weave long lines of rhymes together that glide like a hot knife through butter. On top of that Roc also has one of the best rap voices in the game, a rap Nat King Cole whose smoky voice only adds to his bravado and swag soaked bars. It's listening to songs like Richard Gear where it is made entirely apparent just how great Roc is, establishing him on a different level than others in the game. Marcielago serves as a reminder that Roc is one of the best rappers in the game and that if you aren't paying attention then you don't know the truth. 
-Kyle
Ghetto Gospel – Rod Wave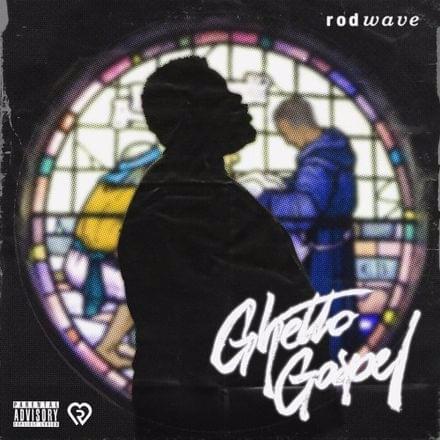 We have reached the point in time where being melodic an open about your feelings is far more embraced and common within street oriented music. With Ghetto Gospel this is fully realized as Rod Wave uses his powerful voice and belts over soulful trap beats that is fir for any trap house with a bible in it. His voice booms and sways with such grace that you it sells the stories of his days from the streets even more. This is R&B for the streets no doubt about it, documenting the struggles of his past life all while celebrating his future. The tone is automatically set on the first track "Sky Priority" when Wave ends the track with "Death gotta be easy cause life is hard" a power statement on surviving in a world where blacks are not supposed to survive. But with that Starting the record this track shows us the perseverance of Wave. It is a record with such a sobering presence, not leaving anything off the table with how Wave feels and for that it is one of the most emotionally resonant records of the year. 
-Kyle
Tako's Son – Rucci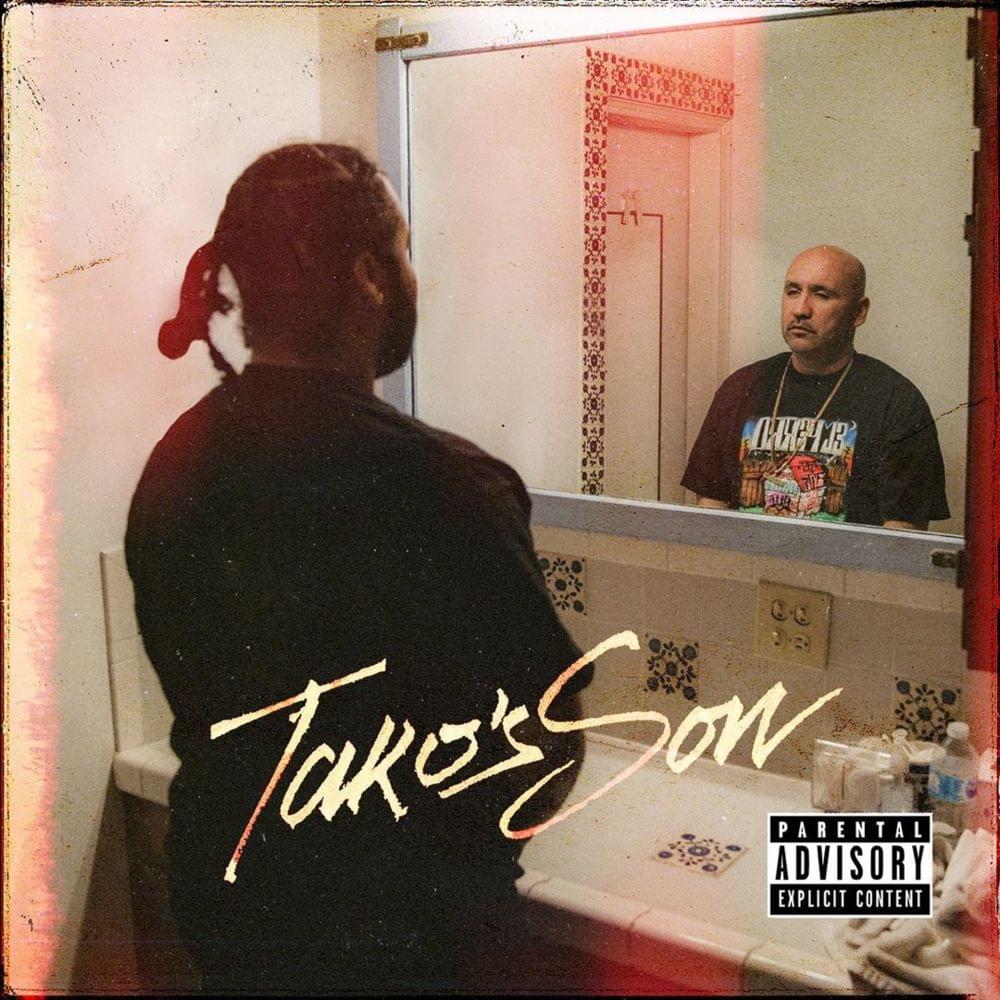 Coming into 2019 Inglewood, California rapper Rucci was coming off a hot 2018, with successful mixtapes and a commanding voice and presence Rucci was able to secure himself a label deal with EMPIRE records and be able to drop his first label studio record "Tako's Sun". With this record Rucci doesn't  switch up the formula too much and he doesn't need to as his his presence and energy pushes all of his music forward. It feels like this is only the beginning for Rucci as the possibility for collaboration is now wide open given his resources. He feels like one of L.A's best kept secrets, hopefully that isn't the case for long. 
-Kyle
Bartier Bounty/The Whoop Tape – Sada Baby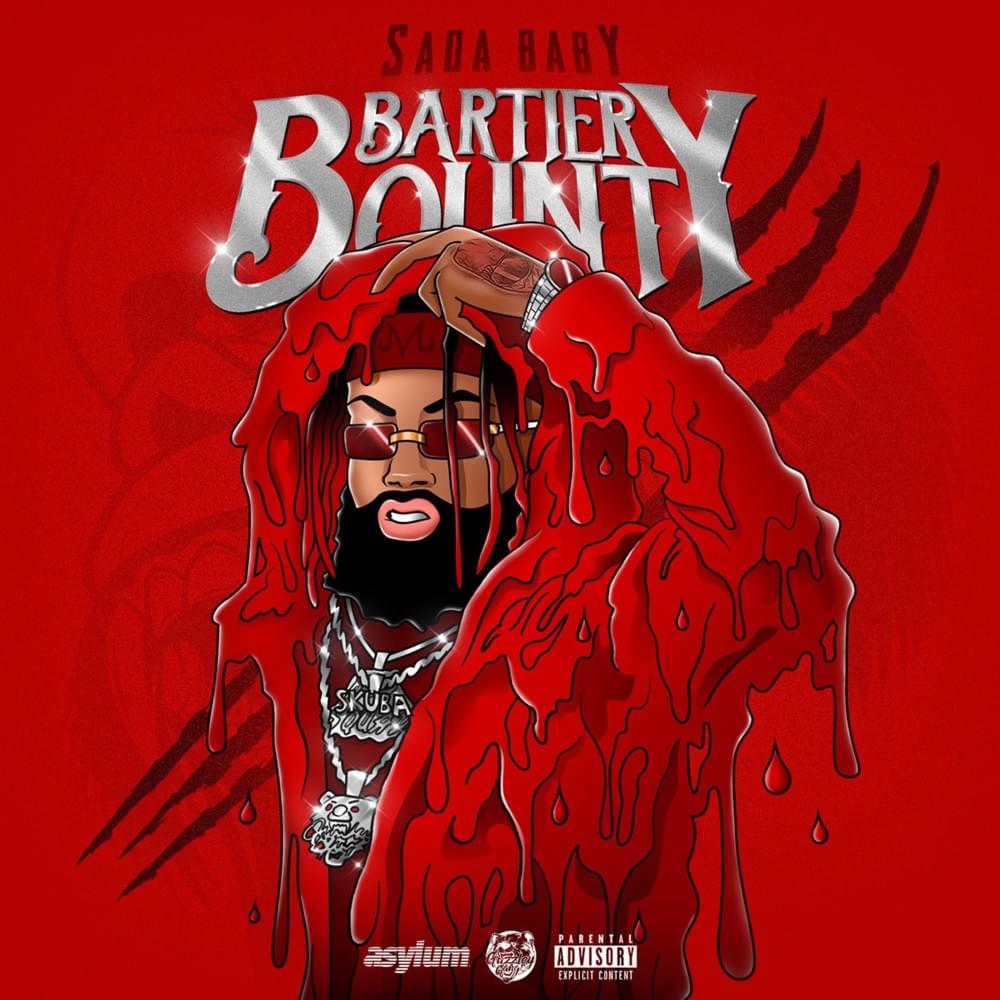 One of the most bombastic and endearing artists out of Detroit, Sada Baby dropped two fantastic mixtapes this year that delivered some of the most erratic flows and savage bars of 2019. Sada is one of raps great workhorses right now, as each tape is packed with songs that deliver at least one qoutable each. It's as if Sada is trying to beat every listener over the head with crazier and crazier punchlines or flow switch up. Not to mention just how absolutely brutal and disrespectful his lines can be. It is a level of confidence and skill combination that only comes around once in a blew moon as over every track sada can make you really believe he was spending time with his opps kids like on the song Dumbass or the countless other outlandish bars he produced. He is a rapper that grabs your attention and refuses to let go and because of that is a rapper that cannot be overlooked. 
-Kyle
Nothing Great About Britain – Slowthai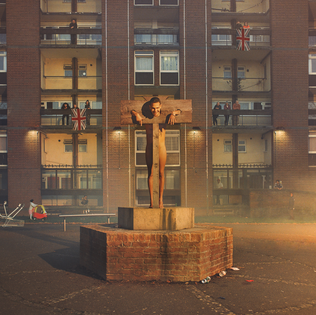 English rapper Slowthai is a new name to the mainstream stage with his debut record Nothing Great About Britain, which heavily speaks on the current state of the UK in an aggressive and speaker shaking fashion. Slowthai's delivery is witty, funny, and still manages to be remarkably serious and honest. From start to finish, this was a piece that I continued to come back to throughout the year for consistent grime-punk bangers.
– Kaelan
When I Get Home – Solange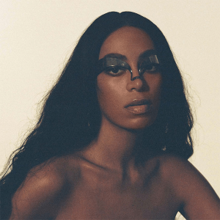 It is a daunting task to come back after you drop a record like "A Seat at the Table". It was a record that defined the feelings of black women in so many ways and was heralded as a masterpiece upon its release. "When I Get Home" takes a different approach in its brilliance by stripping things back and letting Solange's voice bend and weave its way into the instrumentals creating an album far more ethereal and almost ambient sounding in points. Solange is not as concerned with structure but for mood and feeling this time, a risk that comes through and still helps push through the central themes and messages of the album. The personal moments of the record this time are also now more focused on Solange's upbringing in the south and its connection to black culture, even employing artists like Playboi Carti and Gucci Mane to drive this idea further. The song Almeda is a smooth ode to Houston chopped and screwed remixes, which was when DJs would slow down songs to 60 to 70 beats per minute and insert breaks or stops. This entire record comes off as a labour of love to Solange's roots and in turn is a fantastic follow up to "A seat at the table".
-Kyle
Dog Whistle – Show Me The Body
After first having the chance to see New York hardcore band Show Me The Body perform I felt a sense of center wash over me in a room full of strangers, all seeming to join hands to the tune of a thrashing distorted banjo. Their latest record, "Dog Whistle", reinforces this sense of family and community, especially within the groups NYC based art collective Corpus. This is their most cohesive record to date, and shows that the group is headed in a positive direction to create a lasting impression on hardcore music, and the city of New York as a whole.
– Kaelan
Songs of the firing squad/the correlation between entrance and exit wounds – Seeyouspacecowboy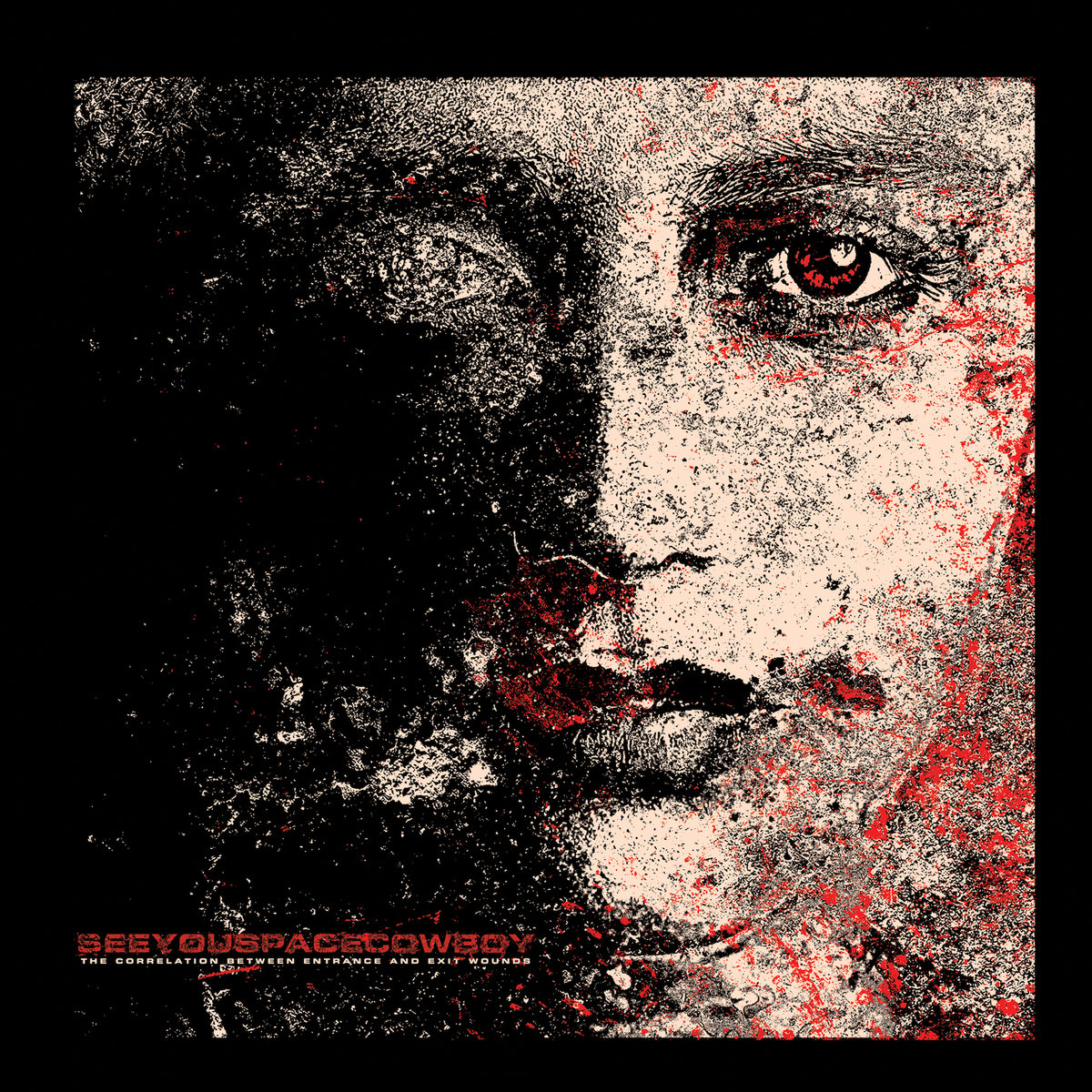 Metalcore is often considered bad rap as the genre ballooned in size during the early 2000s and left many a metal listener wanting something more authentic in the increasingly mainstream niche genre. After a die down period metalcore began to go back to its roots of the underground with bands like Seeyouspacecowboy playing their hearts out in basement shows across the country. That is until they sighed to pure noise records at the beginning of this year and have been bringing their brand of metalcore across the country. Despite the chateragorization Seeyouspacecowboy incorporates elements of sasscore and hardcore to produce a diverse hard hitting sound with some of the most entertaning titles you will see anywhere such as Self Help Specialist Ends Own Life. But don't let distract you from how insanely hard and emotional Seeyouspacecowboy's music is. If you are a fan of raw and blistering hard music, don't be afraid to check them out, you wont regret it. 
-Kyle
Euro Glime – SickBoyRari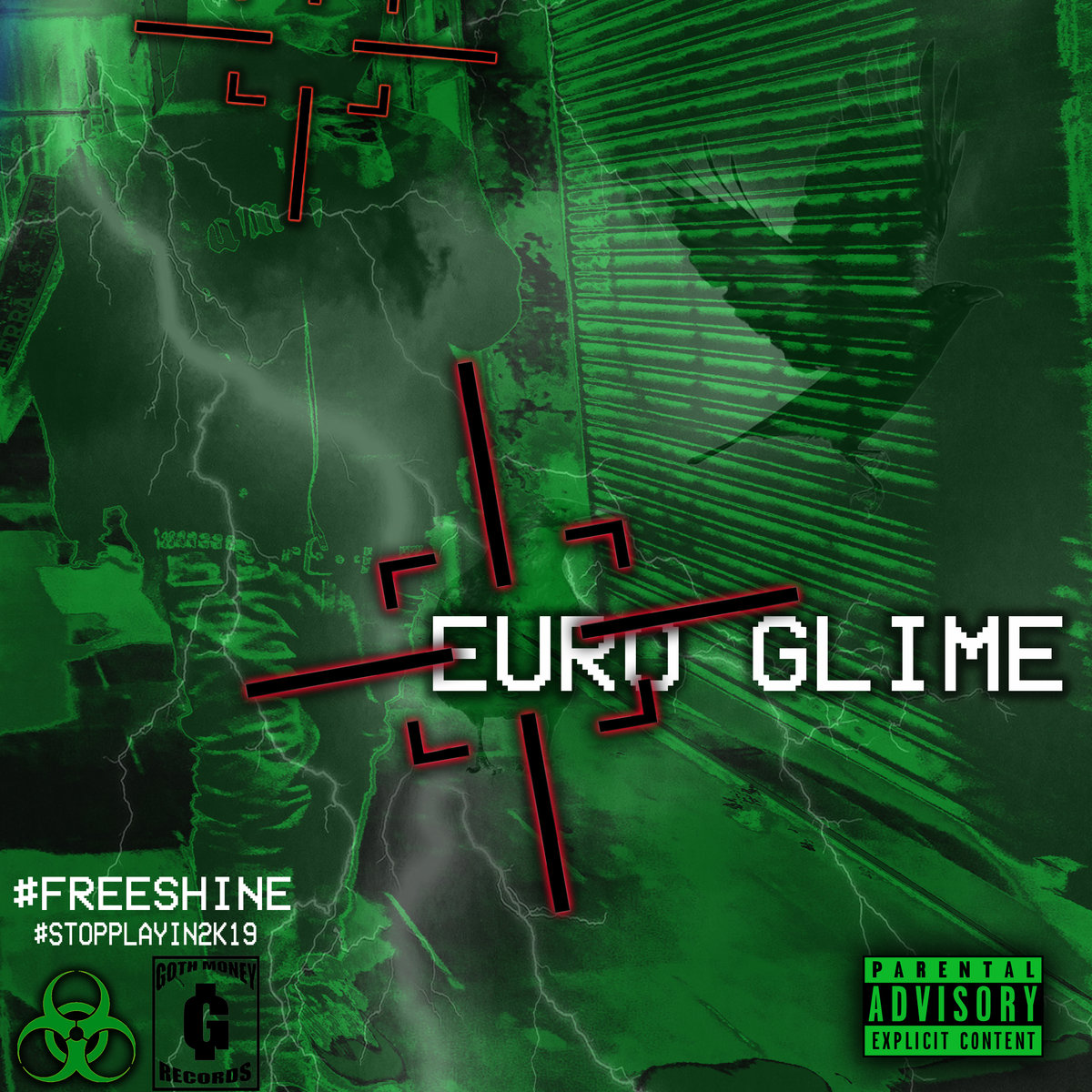 SickBoyRari (formerly Black Kray) always delivers hits that ooze out his magic sound, and his 2019 album, Euro Glime, did exactly that. The album was overall relaxing and very mellow, producing simply beautiful music. Sickboyrari's sound is special, and he shows it on the track "Choppa Sing Like Violins" while he raps over the string beat.
-Issa
Chasing Summer – SiR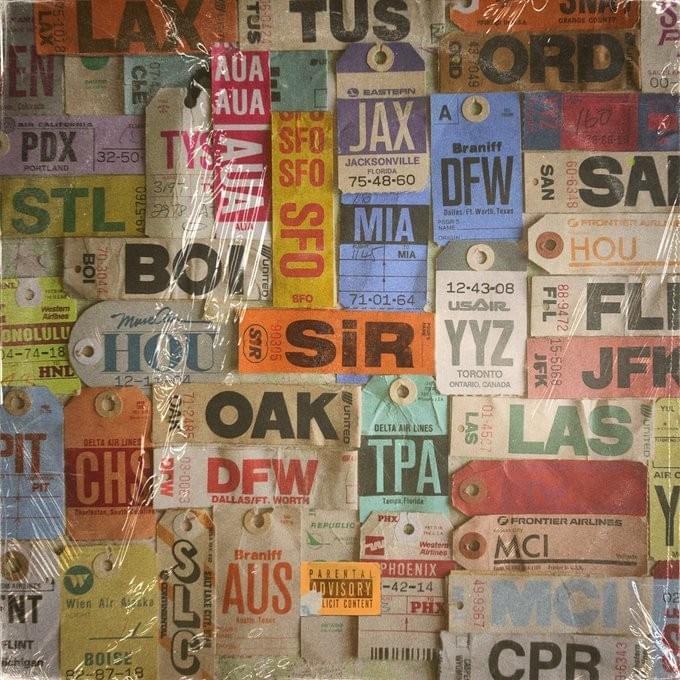 Top Dawg Entertainment's SiR released a wonderful gloomy and dark tape in 2019 that has shown a much cloudier side to the artists repertoire. Chasing Summer is exactly what its name proclaims, a tape encompassing SiR's longing for romantic connection, while never seeming to solidify his lust. The record showcases a star studded guest list as well, featuring verses from Kendrick Lamar, Smino, Lil Wayne, and more. While SiR doesn't feel like he's truly evolving to the extent of his full potential, Chasing Summer is a smooth and enjoyable listen. 
– Kaelan
We Are Not Of Your Kind – Slipknot 
Slipknot returned to the stage this year with a powerhouse album filled with destructive energy and melodic, choir-like hooks. After a 5 year wait since their last release ".5 The Gray Chapter", and a slight lineup change, the band has again brought energy that has made them legends in the Alternative Metal field. While the record is a bit lengthy and can sometimes feel too stretched, I felt well entertained by songs like the single "Unsainted" as well as the well paced and vigorous "Nero Forte". Slipknot, even in their growing age, has something to say in the world of metal, and should absolutely not be ignored.
– Kaelan
Sound And Fury – Sturgill Simpson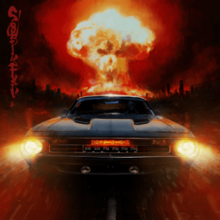 Labelling Sound And Fury as a country album seems almost restricting, despite the title fitting. Simpson pushed the limits of what a country album could be with Sound And Fury. There were songs about space, songs that were carried with synth as opposed to guitars, and even a companion piece anime movie to go with the album. Sturgill Simpson showed a relentless amount of originality with Sound and Fury, pushing the genre to a place it had yet to go in 2019.
-Carlos
Beware of the Dogs – Stella Donnelly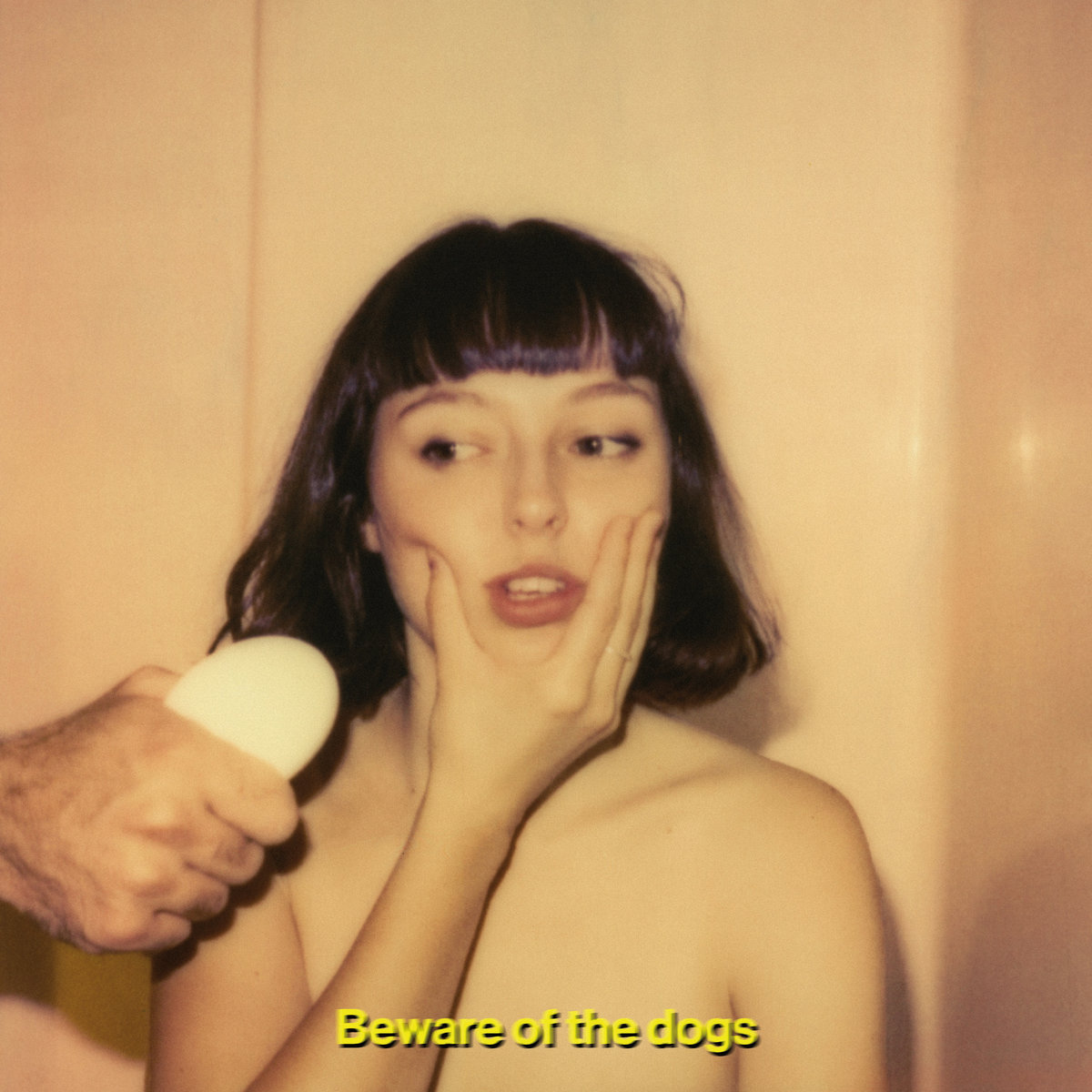 On "Beware Of The Dogs", Stella Donnelly shows an incredible amount of character and wit with songs calling out abusers, wealth inequality, rape culture, as well as a litany of other topics. Despite the heavier nature of the topics she covers, the album has a great sense of humor to it as well, with songs like "Tricks" and "Old Man" having such confident and infectious hooks to them that you sometimes forget the subject matter. This confidence can be seen all over the album, with Donnelly rarely getting lost in metaphor, instead writing in a way that is so matter-a-fact that leaves no question for what she's talking about.
-Carlos
Apollo XXI – Steve Lacy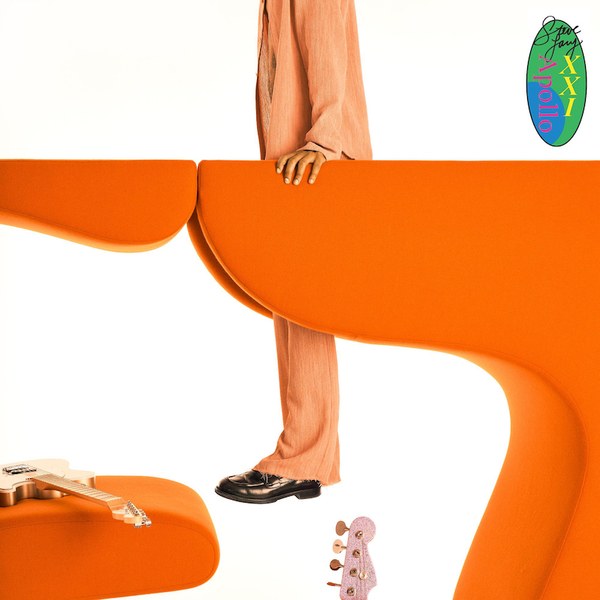 Steve Lacy is incredibly proficient of creating the most lush soundscapes while using the absolute least amount of pieces to create that. The tracks feel like stripped back R&B songs, not too dissimilar from his work in the Internet. The difference between Steve Lacy's solo work as opposed his work in The Internet is the more relaxed approach Lacy approaches his solo work with. With tracks like "Like Me" and "Love 2 Fast", the instrumentals meander, transporting you to a place that encourages you to examine the piece-parts of each song, whether it be a lingering guitar riff or a walking bass-line. 
-Carlos
Over It – Summer Walker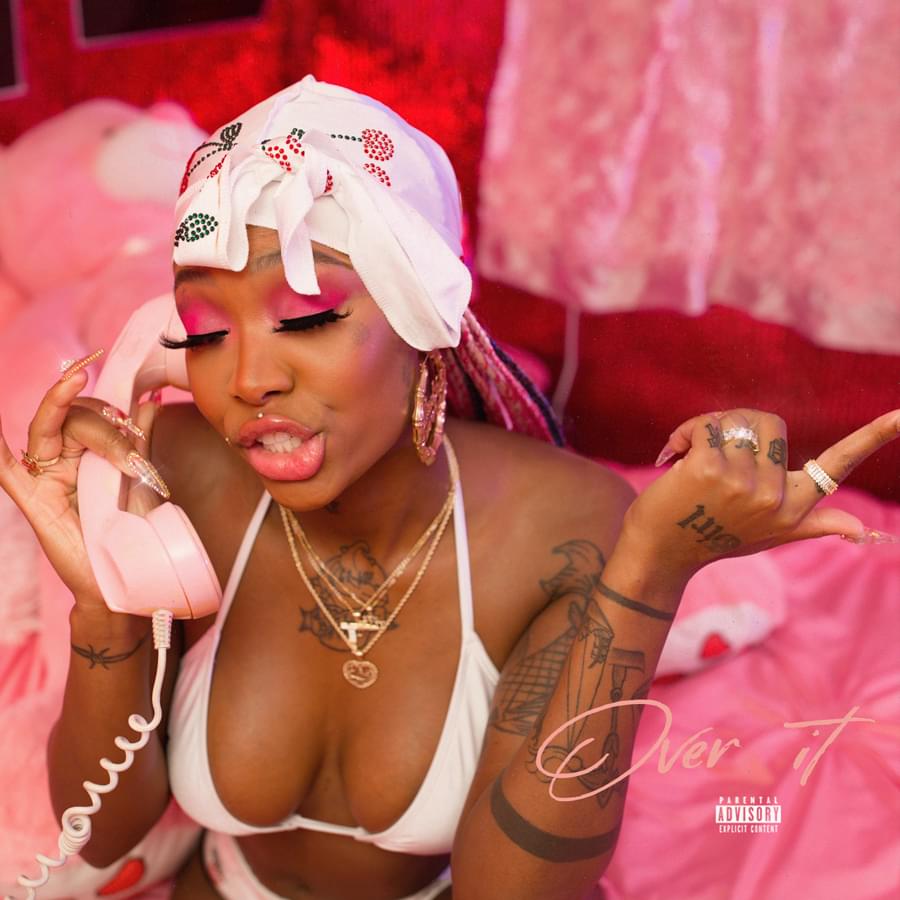 Following her 2018 mixtape Last Day of Summer,  Summer Walker came into 2019 being at the forefront of anticipated R&B releases of the year. What she delivers is one of the smoothest and most sensual records of the year. Over it is the type of record you can put on in any relaxing occasions, from the bedroom to the relaxing kickback. Her voice glides over laid back trap instrumentals provided by partner Londononthetrack as well as others and that evoke the feeling of a warm night at home. There is a comforting sincerity in Summers voice that is extremely refreshing, there is no artificiality in Over it, Summer lays everything out for us to hear and the record soars because of it. With Over It summer has established herself as one of R&B's most personal songwriters. 
-Kyle
BIG 4x – Stunna 4 Vegas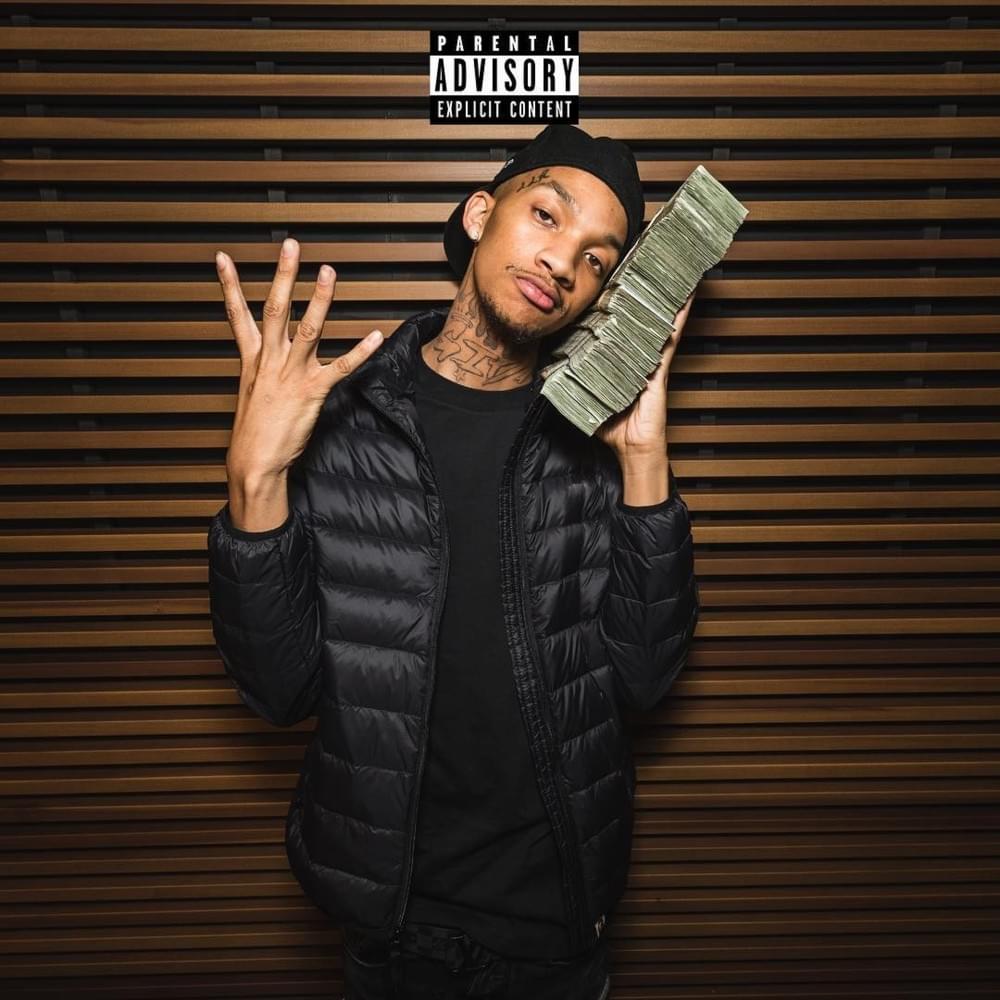 Stunna 4 Vegas' trap vibes and catchy flows combined together to make a defining album. "Sticks" and "Ashley" are my favorite tracks as they feature fellow rapper DaBaby, who delivers signature verses to compliment Stunna's sound. The beats are boppy and provide a great foundation for Stunna's stellar delivery.
-Issa
A Quiet Farwell, Twenty Sixteen to Twenty Eighteen – Slauson Malone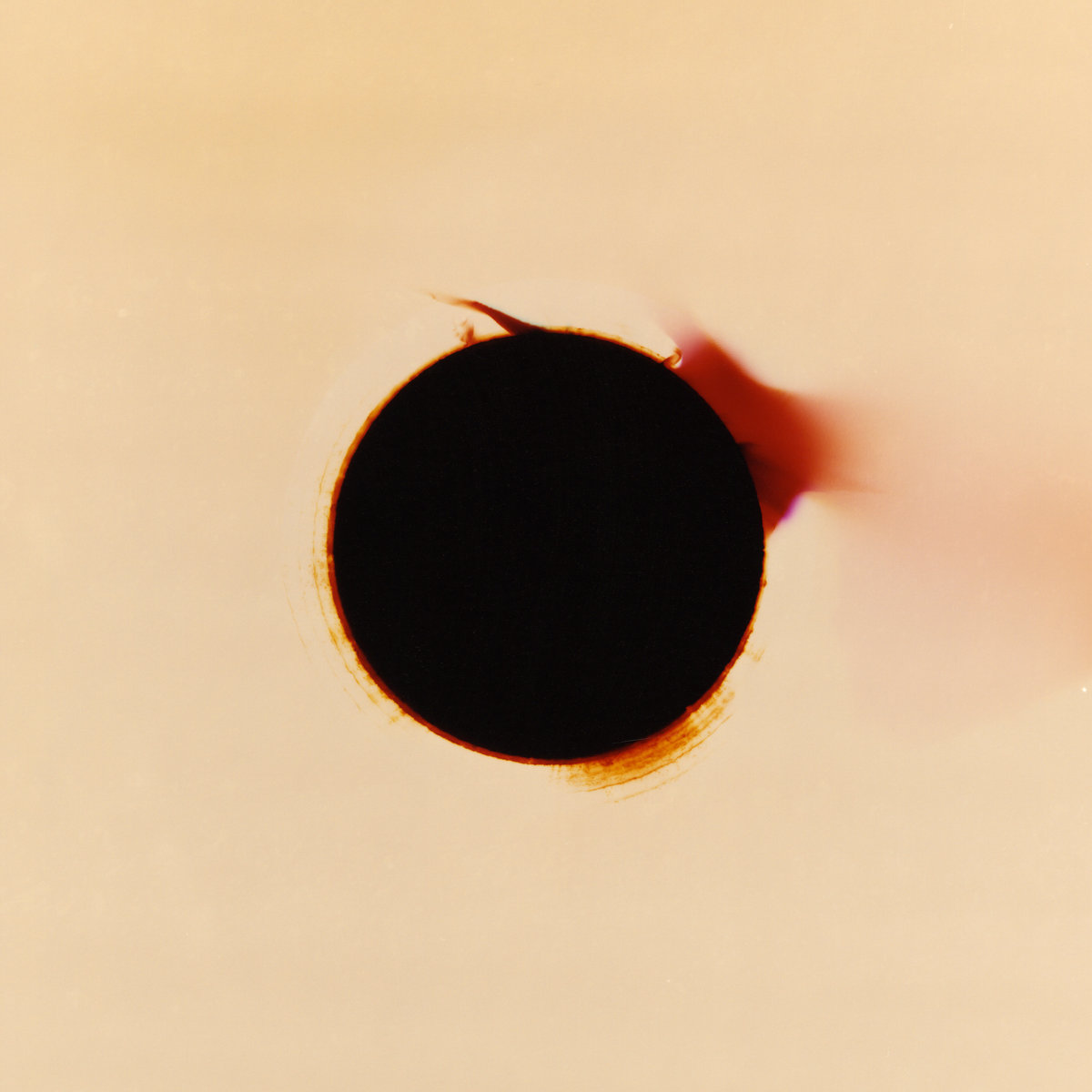 Producer Slauson Malone gives a soundtrack to the passing of time. Structurally, A Quiet Farewell engages in a lot of experimentation, and it's executed with a confidence that keeps Malone from boxing himself into just one genre. With jazzy interventions, and the repetition of the line, "Smile at the past when I see it," he lets his listeners in on his very hopeful and conscious understandings of music.
-Issa
Good At Falling – The Japanese House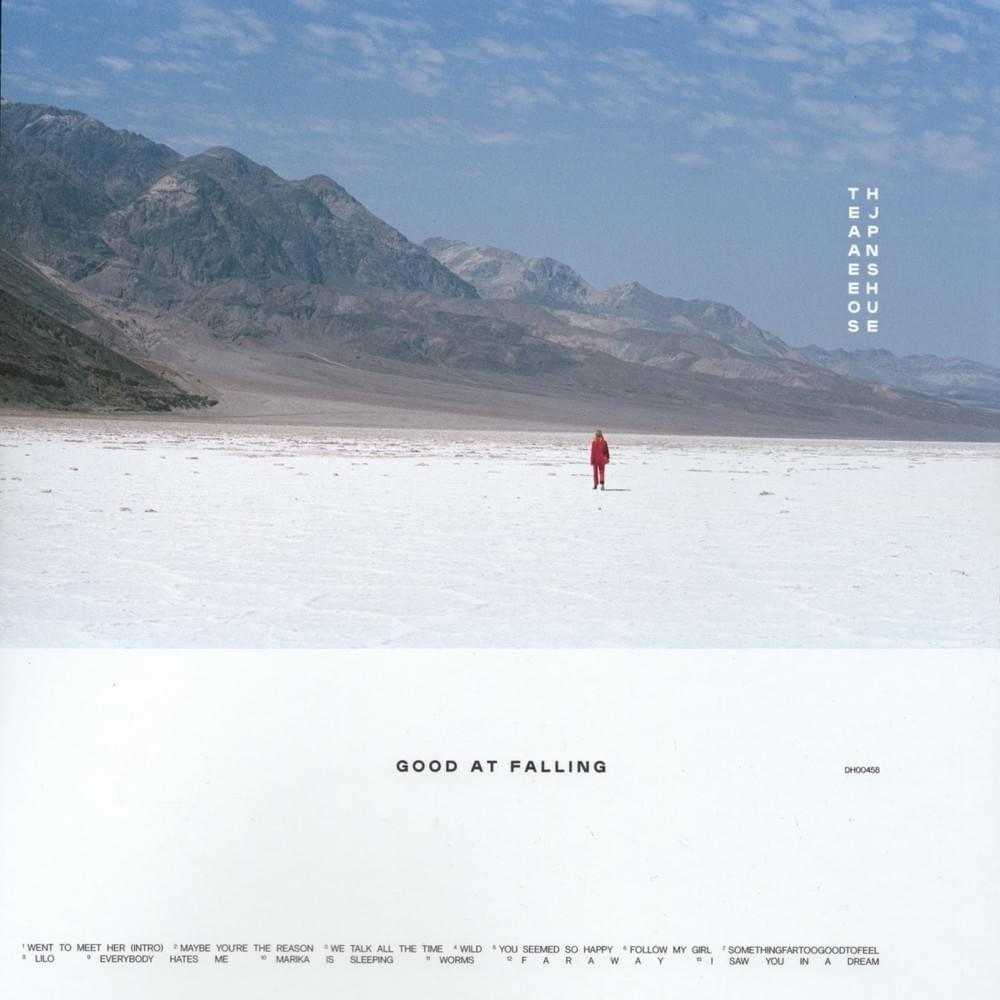 When listening to The Japanese House, I am bathed in sparkling, gushy, and thickly coated pop bliss that pushes me into a natural state of mind. Good At Falling, the latest from English producer, singer/songwriter Amber Bain, shows how eclectic, and beautiful dream pop can be and how vast the space of a record can feel to a listener. It feeling isn't quite melancholy, but more blossoming, like a tear of joy on a rosy cheek. This record moves and shifts while never leaving spaces of emptiness, but leaving space for breathe, reflection, and peace. 
– Kaelan
IGOR – Tyler The Creator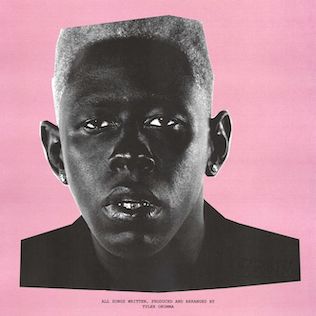 With IGOR, Tyler gives himself entirely to a record without compromise. IGOR is a concept album about the deterioration of love over twelve songs. Tyler acts as a curator, getting the likes of Lil Uzi Vert, Solange, Kanye West, Jack White, Playboy Carti, and many more appearing on the album, but he does not use these features and attempts to get more eyes on a song, but as building blocks to a bigger piece, with some features being so cursory to a song that you wouldn't notice that they were on it. There is a sensitivity on IGOR as well that we've only seen glimpses of on other albums, that is the core of which IGOR is built on.
-Carlos
ANIMA – Thom Yorke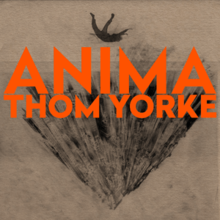 Ghostly-sounding songs and oddly-comforting electronic tunes is what I got out of Thom Yorke's ANIMA. "I Am a Very Rude Person" is easily my top track off of this album, as Yorke's calming vocals ease me along the tense beat. One of the top alternative albums of the year that should be given a listen.
-Issa
The Swipe Lessons – Teejayx6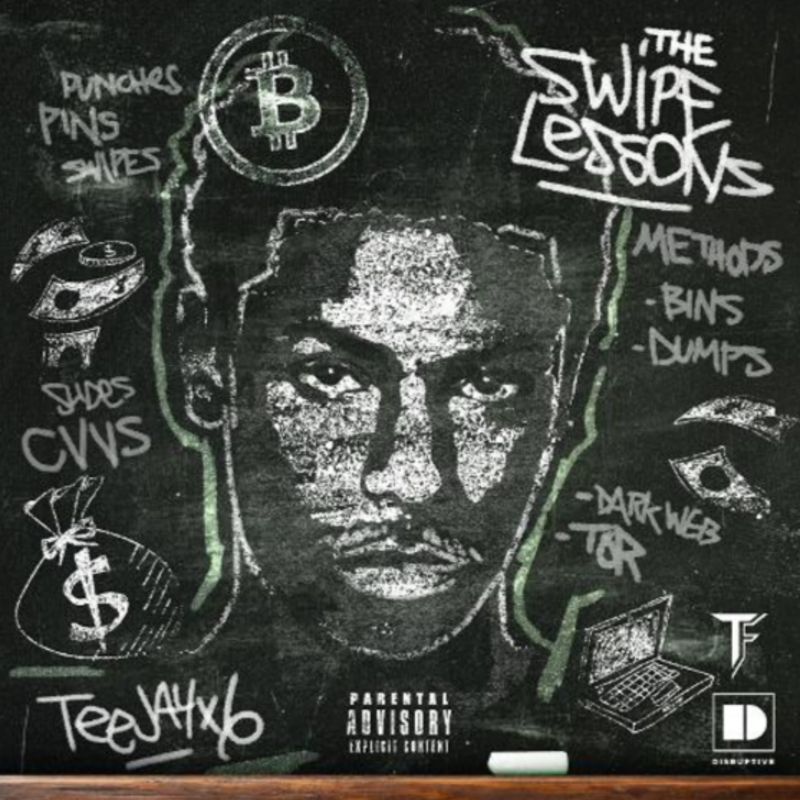 Have you ever wanted to scam somebody, but didn't know how? Teejayx6 teaches you everything you need to know with his scam raps. Rapping more off-beat than Blueface and packing in absolutely absurd lyrics, Teejayx6 gave us an album to be studied.
-Issa
Repeat EP – Tricot One of the most energetic and technically proficient math rock bands out of Japan, Tricot deliver a diverse and expressive project that has been one of my consistent quick plays since its release. Filled upbeat catchy riffs and expressive singing performances, Tricot consistently reaffirms that they are far more than just an "entry level" math rock band. The technicality of the playing and catchy song writing elevates the group to a higher level than ever before, creating vibrant soulful songs that bounce on your ear and nestle their way into your brain. If you are a fan of the math rock genre or what to give it a try. 
–Kyle
OOFIE – Wiki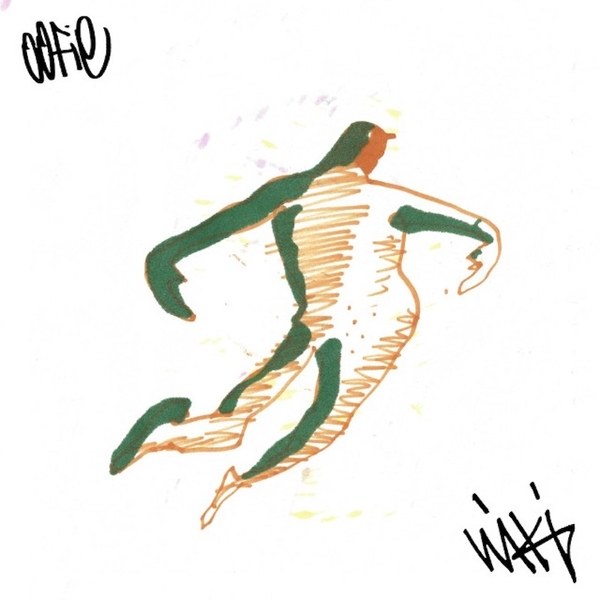 New York rapper and previous Ratking member has graced the underground Hip-Hop world with his unique character and raspy new york coated accent since the mid 2000's. His debut solo studio record No Mountains In Manhattan, towered over others as a remarkably personal, well produced, and cohesive piece. However, after years of playing a heavy roll in the underground Hip-Hop community, Wiki's rise to stardom has been slow. OOFIE is Wiki's most powerful record to date, capturing an artist in a quarter life crisis, watching fame pass him by, while dealing with struggles in alcoholism and self doubt. Delivering only passionate and deeply personal bars over an exciting and varied beat selection, Wiki steps up to the plate and deliver a home run with this record, proving his worth in the music world and showing that he will be sticking around for a very long time. 
– Kaelan
Titanic Rising – Weyes Blood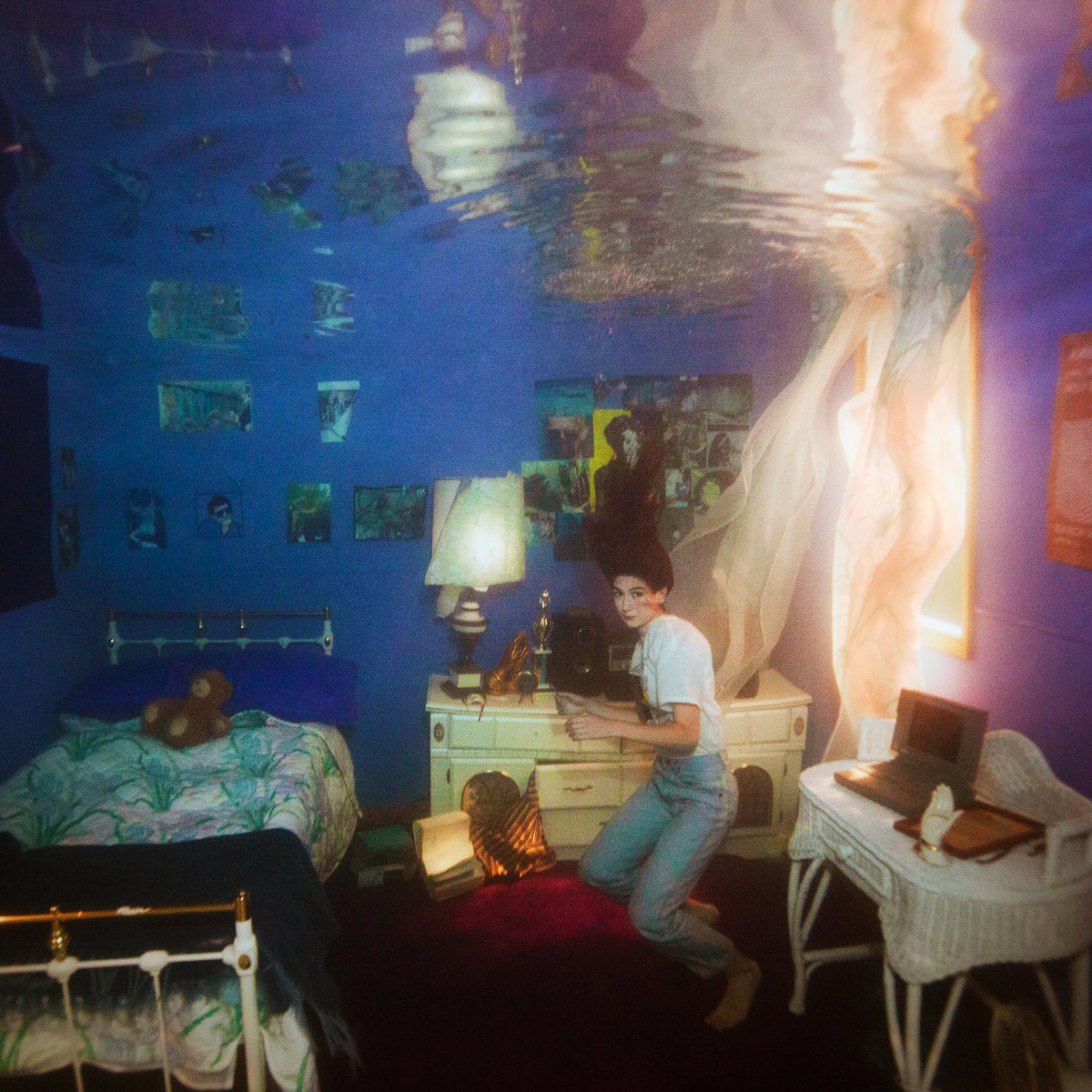 Weyes Blood's follow up to Front Row Seat to Earth is as dreamy as its title implies. The album's first single "Andromeda" is a standout in a lineup of siren songs. With titles like "A Lot's Gotta Change", "Picture Me Better," and "Something to Believe," the singer's unique timbre leaves her listeners haunted, inspired, and yearning for more.
-Issa
Hitler Wears Hermes 7 – Westside Gunn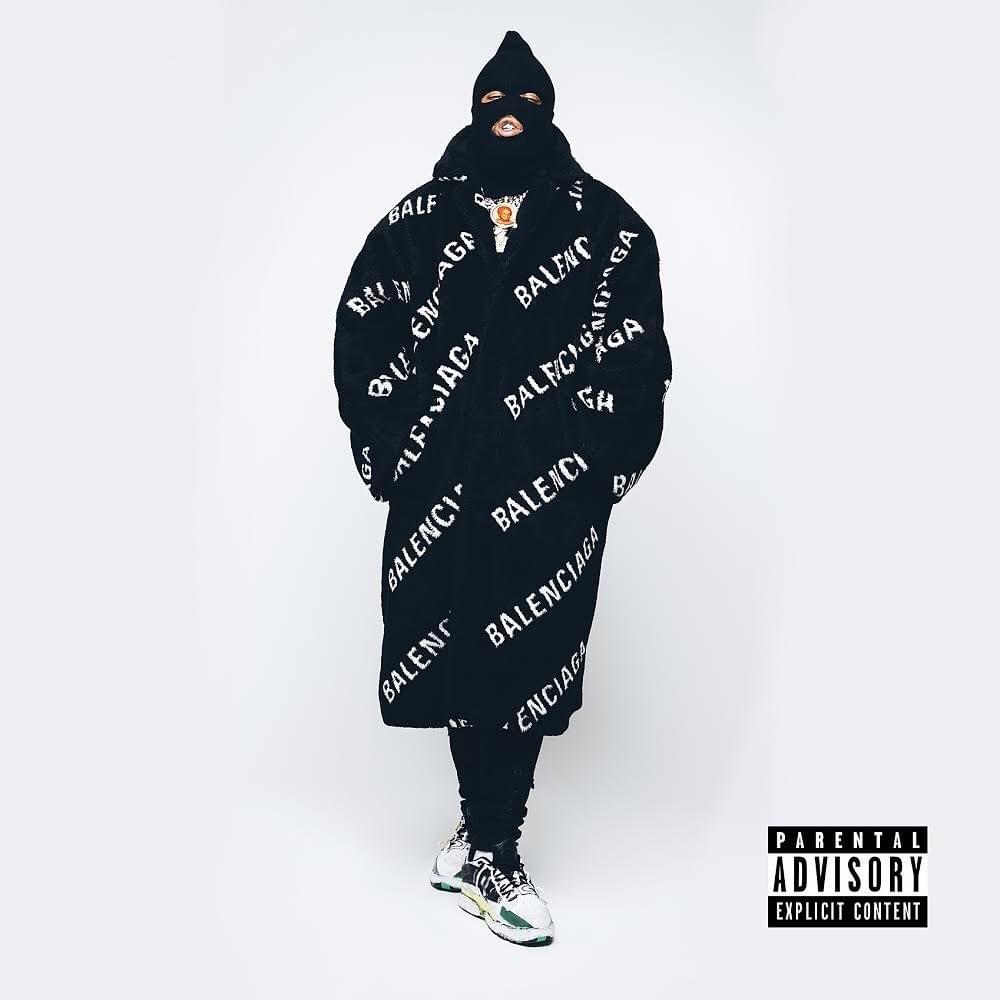 The prolific leader of Buffalo, NYcollective and rap label Griselda, Westside Gunn is an artist whose established ideas and structures drive him forward to surround his drug dealing, lavish and wrestle filled raps to new heights on his latest mixtape Hitler Wears Hermes 7. Wither it is his famous AYO, GGGGGGRRRRRRRR, or BOO BOO BOOM adlbis, Gunns style is infections, and leakes over every inch of this project. It is a style New York hip-hop heads over 35 drool over and a sound that sets him apart in Hip-Hops modern landscape. While guns raps can be intriguing it is his style and presence that drives his music and his platform also allows for label mates Benny The Butcher and Conway the Machine to show what Griselda is really about. With a Shady Record deal and a Roc Nation management deal under his belt, the highs for Gunn are only beginning. I'm sure it'll only be a matter of time absolutely everyone knows what Gunn and Griselda is capable of. 
-Kyle
Broken – XanMan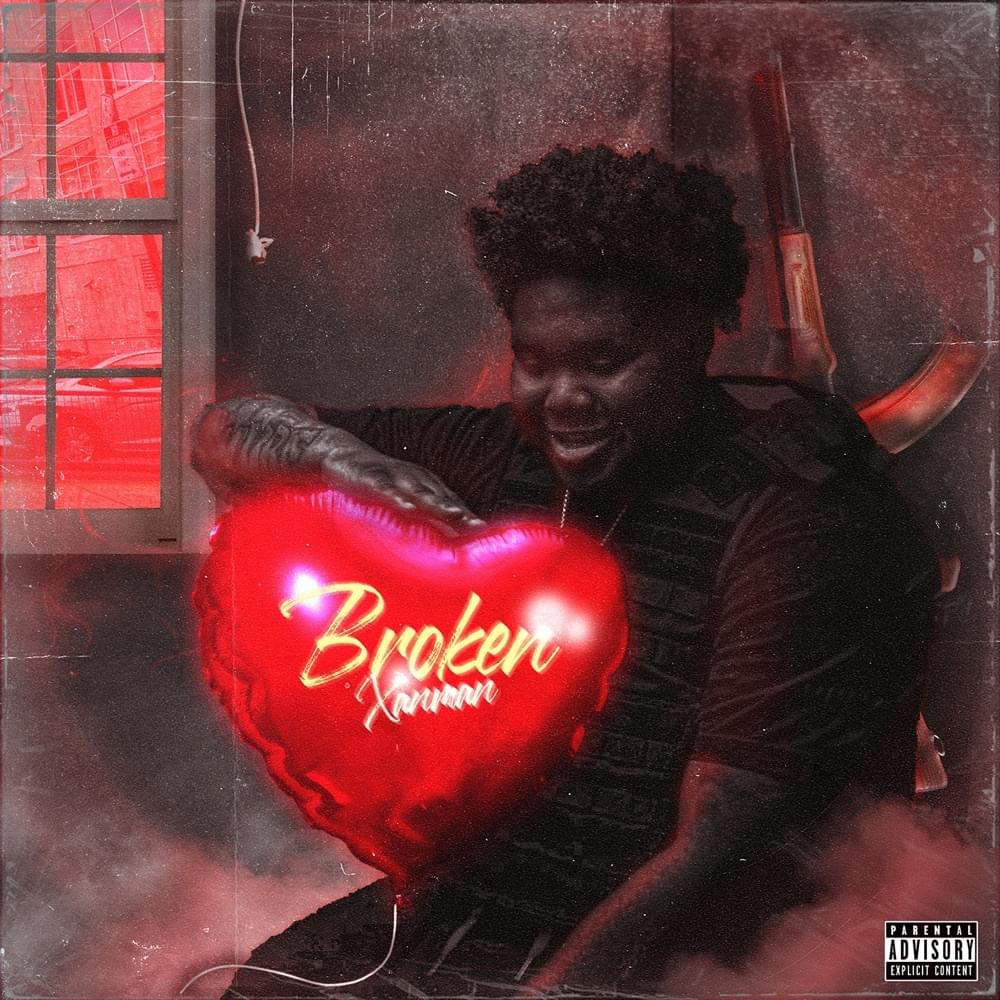 XanMan, as his name suggests, continued to deliver bars on his latest album, Broken. The lyricist also demonstrated his versatility, making hard drill raps while also adding in love songs with vocals. "Have You Been" and "Dark" are two very different sounding voices from the artist, but both songs are addicting to listen to. 
-Issa
So Much Fun – Young Thug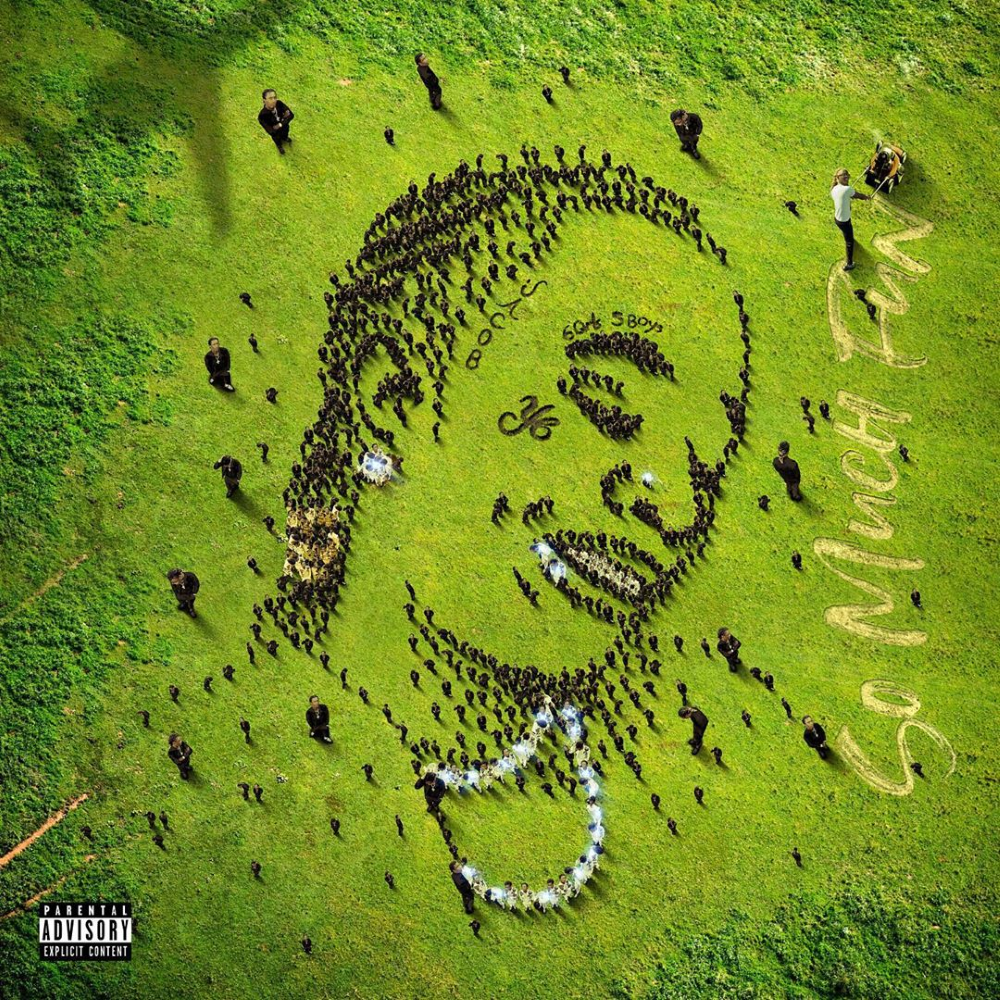 Full of excitement, Young Thug's debut studio album is true to its name. Although it still has more of a mixtape feel than an album, we get Thugger at his best on this album. You can hear him having fun and flowing with his guest features comfortably. This album will leave you fiending for some moves.
-Issa
Sli'merre – Young Nudy & Pierre Bourne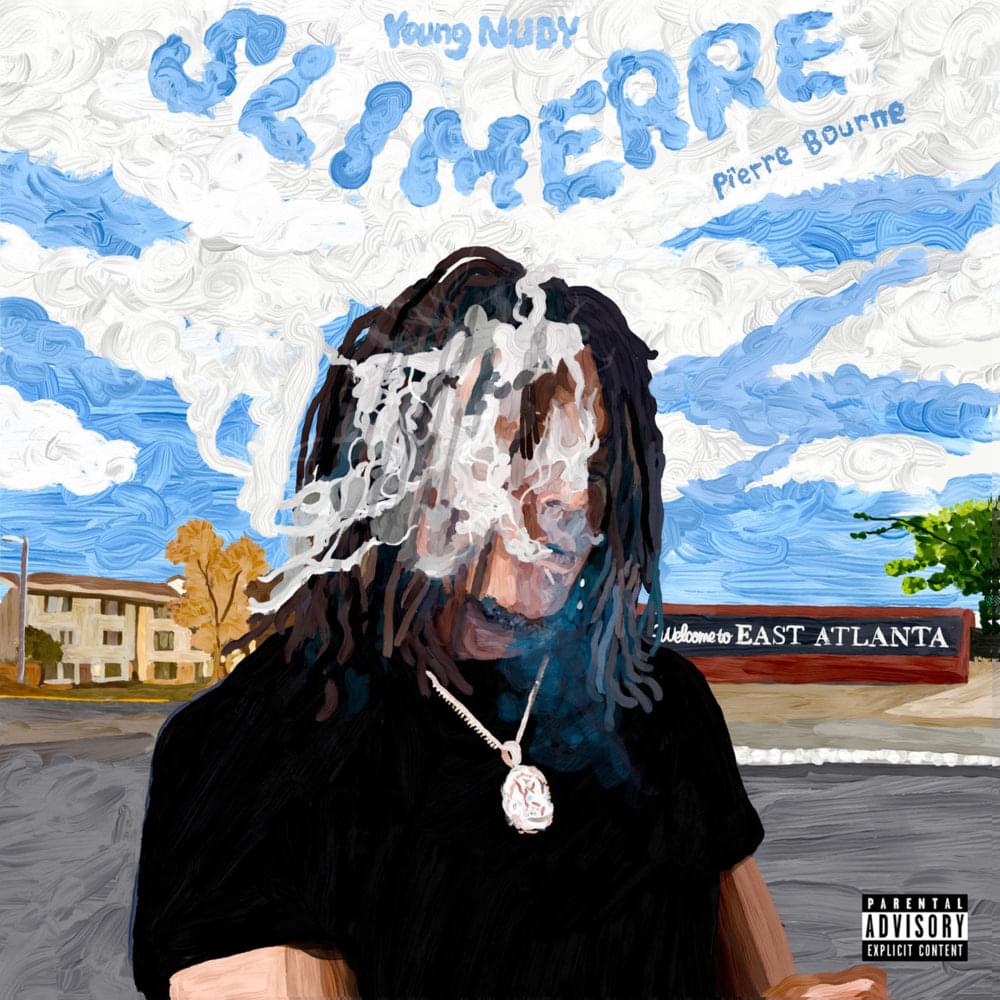 Delivering one of the bounciest and smooth rap records of the year. Nudy's voice fits perfectly over Pierres production, Nudy is able to use his voice to exclaim his raps and fill up the space on the beat with his low almost crawling voice. The contrast between the beats that Pierre provides an interesting interplay between the two that can't be found anywhere else. The spots that break up this formula is when a feature is introduced with artists like Dababy and Megan Thee Stallion providing much needed energy and color at exactly the right time. With Playboi carti delivering a similar experience last year with his sophomore record Die Lit hopefully fans of this type of hip-hop will open there eyes to nudy as he is able to deliver a similar idea while maintaining a land all his own. 
-Kyle
The New Flexico Album – Young Flexico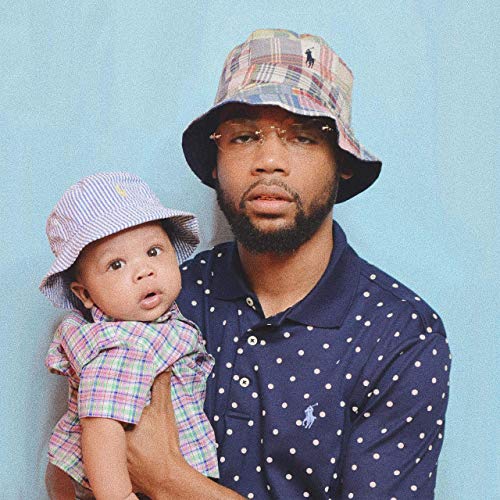 Richmond, VA based rapper and producer Young Flexico delivers a record like no other with the waviest southern beats you'll hear this year. Flexicos southern drawl sticks out as one of the most unique features as he glides over his production effortlessly. His style sticks out as something all his own, desperately wanting to be blasted in a box chevy with only the finest weed available. Despite his name Flexico covers a wide range of topics concerning himself as well as being able to stunt at the same time. The mere ability to have a Micheal Millions and Nickelus F feature on your album is a flex in itself as both deliver top tier verses on their respective tracks. Flexico did almost everything on this record himself and his footprint is distinctive. Early in his career I can only anxiously wait to see what else Flexico has to deliver because when it does, im going to need to find the closest box chevy I can. 
-Kyle
Still Summer In The Projects/ Netflix & Deal – 03 Greedo/ 03 Greedo & Kenny Beats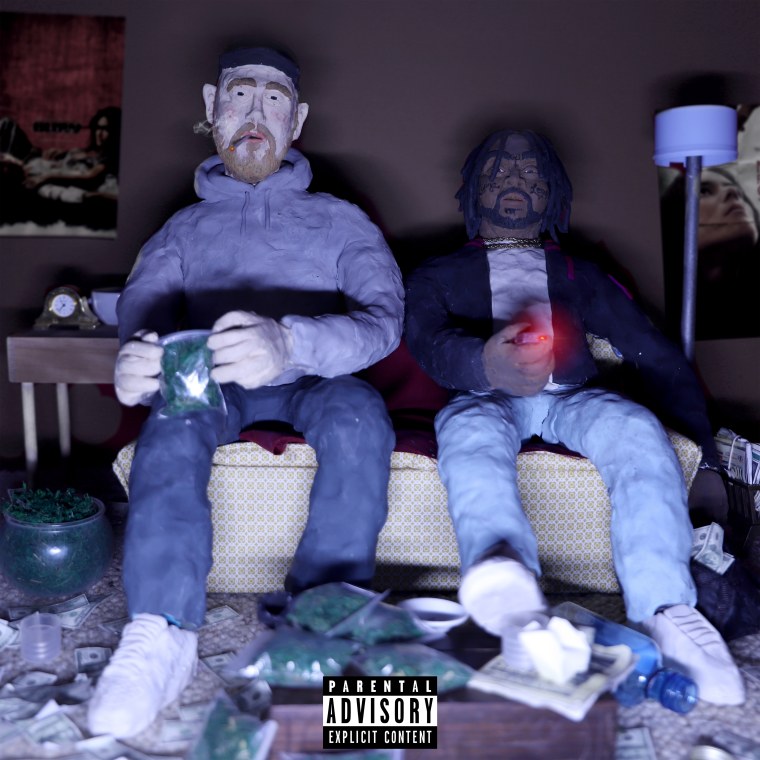 Over the past year the L.A hip-Hop scene has been changed drastically. The city and the world lost the icon Nipsey Hussle in a senseless murder and two of the biggest stars are behind bars with Drakeo the Ruler caught up in a racist vindictive trial and 03 greedo serving time for crimes commited in his past life. So to see any new music from Greedo is a blessing as his legacy can continue to persist. For this reason I had to include both projects he released this year(he also released and EP with Travis Barker but i wanted to focus on the two) one solo and one with producer Kenny Beats, from sessions that were held right before Greedo began his time in prison. While the tapes from Greedo last year preparedness of prison both of the projects this year come off as celebrations of Greedos career. This energy can be felt across both projects, despite the two sounding quite different. With Traphouse being a perfect summer record you could cruise down the street too while Netflix & Deal feels more internal and dense.  Both are excellent representations of Greedos range as an artist and what made him special. Hopefully Greedo has a bit more left in the tank when it comes to music because L.A needs 03 Greedo. Hip-hop Needs 03 Greedo.#TMC#FREEDRAKEO#FREE03
-Kyle
1000gecs – 100gecs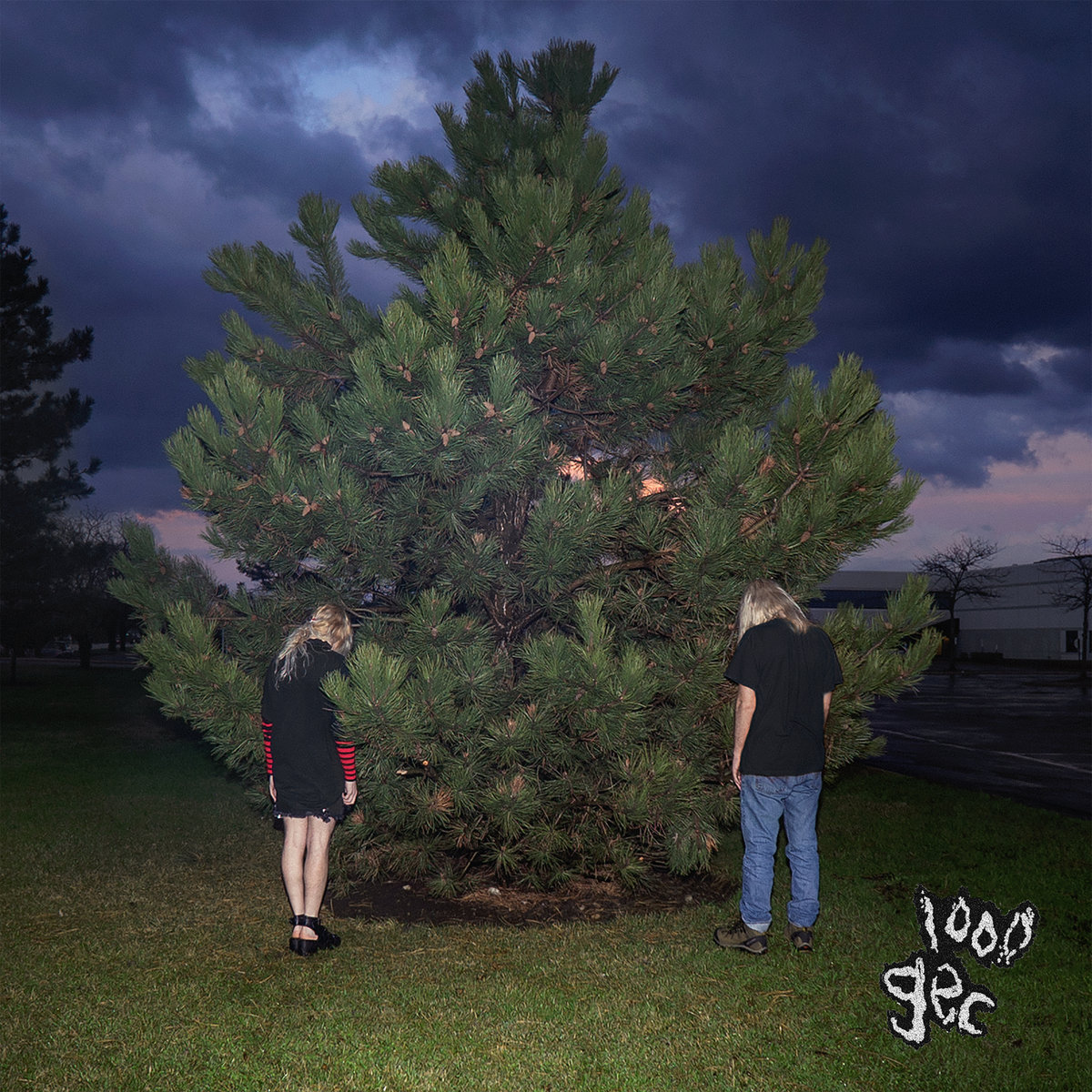 In the past several years, the music industry has been rocked with experimental acts who have developed out of the growing glitch pop and electronica scenes in the UK, specifically acts like Charli XCX, SOPHIE, and the entirety of the PC Music label, who have set the stage for pop in a technological era. This year we saw the arrival of 100gecs with their debut album 1000gecs, whose sound consists of a pop base with influences from trap, edm, and even ska and hardcore music. While the album is incredibly divisive, the hilarious theme of the record, in that it is drowned in irony, makes its high quality production value shine. This record was entertaining to listen to and, while not being incredibly intellectual at its core, allowed me to consider where pop may be headed as a genre in the new decade. 
– Kaelan