Sara Nagpal
Love is in the air and Valentine's Day weekend has finally begun! Whether you're with your significant other or BFF, here are some adorable Richmond based date ideas to check out.
For the museum lovers:
One of my favorite go-to and budget friendly date ideas is always museum or gallery hopping, and RVA is perfect for that.
Virginia Museum of Fine Arts: Located at 200 N Arthur Ashe Blvd, the VMFA is perfect for anybody who loves art and is on a budget. Entry to the museum is free!
Exhibits currently on display include: Man Ray during the Paris Years, Japanese Woodblock Prints by Kawase Hasui, and more.

Website: http://www.vmfa.museum/
Science Museum of Virginia: Located a few blocks away from the VMFA at 2500 W Broad St, the Science Museum is perfect for any couple that loves learning and adventure. While tickets do cost about $16, the museum has a lot of eye-catching exhibits and even a planetarium for a night under the stars.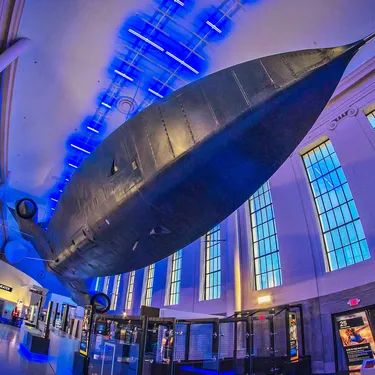 Website: https://smv.org/
Institute of Contemporary Art: Located right next to Monroe Park at 601 W Broad Street, the ICA is perfect for anybody interested in contemporary art. Entrance to the gallery is also free.
Website: https://icavcu.org/
Art Gallery Hopping: One of my favorite parts about Richmond is the art scene. The best part? All the galleries are free to enter and many are located walking distance from each other right down West Broad street. Check out this website for a list of galleries: 
Website: https://venturerichmond.com/explore-downtown/arts-and-culture/art-galleries/
For the plant parents:
PlantHouse: Located on West Cary Street, PlantHouse is perfect for anybody looking to DIY their own terrarium or shop for premium plants. They offer a variety of workshops and take  walk-ins. They even have a selection of wine and beer available to guests who are 21+! Prices start at $25+.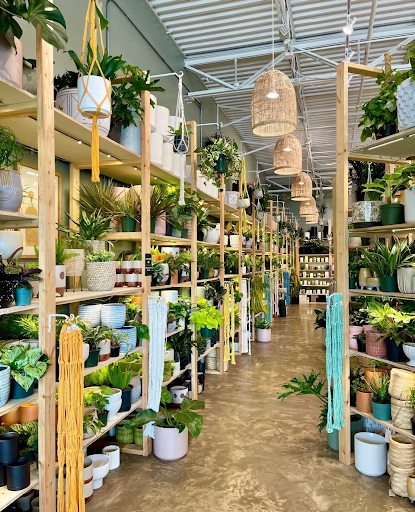 Website: https://www.planthouse.us/
For the foodies:
RVA has an amazing food scene. Here are some of my top picks for a romantic night out.
Miyabi Sushi
Type: Japanese
Price: $$ 
Address: 1712 E Main St, Richmond, VA 23223
Website: https://www.newmiyabisushi.com/
Miyabi Sushi is one of my favorite sushi spots in RVA. Located in the heart of Shockoe Bottom, it is the perfect spot to take a stroll after a delicious dinner. I would highly recommend trying some items off their "special rolls" list.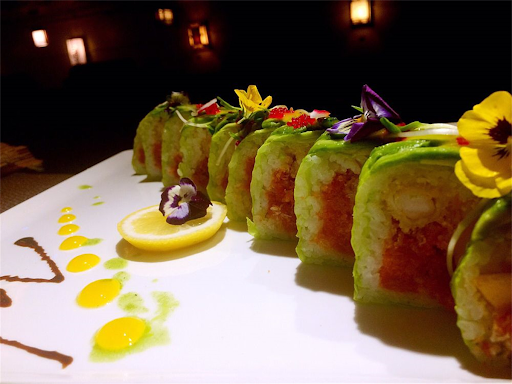 La Grotta Ristorante: 
Type: Italian 
Price: $$$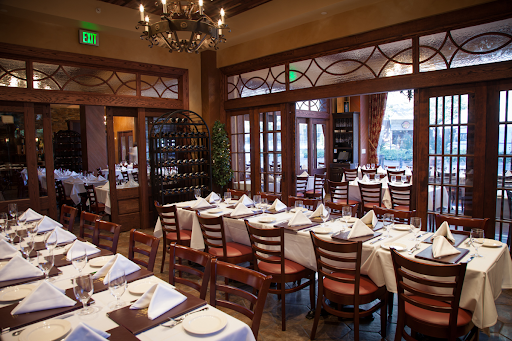 Address: 529 E Broad St, Richmond, VA 23219
​​Website: http://www.lagrottarva.com/
La Grotta is perfect for anybody looking for something a little more romantic. Known as Richmond's premiere Italian dining experience, their menu features an extensive selection of pastas, meats, and wines. 
Greek On Cary: 
Type: Greek
Price: $
Address: 3107 W Cary St, Richmond, VA 23221
Website: https://www.greekoncaryrva.com/
Greek on Cary is hands down one of my favorite restaurants in Richmond. It Is decorated with eye-catching art on the walls and provides a nice cozy vibe. The food  is delicious and I highly recommend the chicken souvlaki. 
Lemon Cuisine of India:
Type: Indian
Price: $$
Address: 3215 W Broad St, Richmond, VA 23230
Website: https://lemoncuisineofindiarichmond.com/5581
If you're looking for a quiet, intimate restaurant for Valentine's Day, Lemon is perfect for you. I highly recommend trying one of the tandoori entrees with a side of one of their naans. They also have a great selection of drinks on their menu. 
Sabai: 
Type: Thai 
Price: $$
Address: 2727 W Broad St, Richmond, VA 23220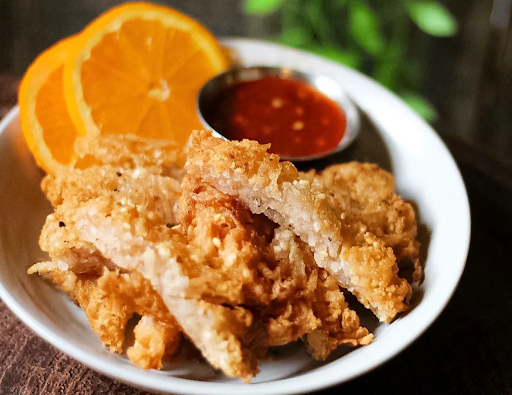 Website: https://www.sabairva.com/
Sabai offers beautiful decor and delicious Thai food. This is definitely one of my favorite Thai places in RVA. I highly recommend the satay gai and pad kee mao. If you're 21+, be sure to check out their tiki bar next door called the Jungle Room!
Casa Del Barco: 
Type: Mexican 
Price: $$
Address: 320 S 12th St, Richmond, VA 23219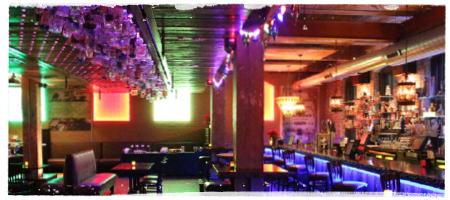 Website: https://www.casadelbarcova.com/
Located right on the canal walk, Casa Del Barco offers a variety of Mexican dishes like tacos, bowls, and an extensive selection of drinks. 
21+ date ideas:
Wine Tasting at Celladora: Celladora recently opened up and it's perfect for any couple who loves wine! Celladora offers both tasty snacks as well as wine by the glass or bottle. 
Address: 111b N Lombardy St, Richmond, VA 23220
Website: https://www.celladorawines.com/
Switch Pop-Up bar: If you're looking for an escape or change of scenery, check out Switch. Switch has two floors that change their themes and drinks every few months. The current themes going on are Moulin Rouge and Mario Land! 
Address: 13 W Broad St, Richmond, VA 23220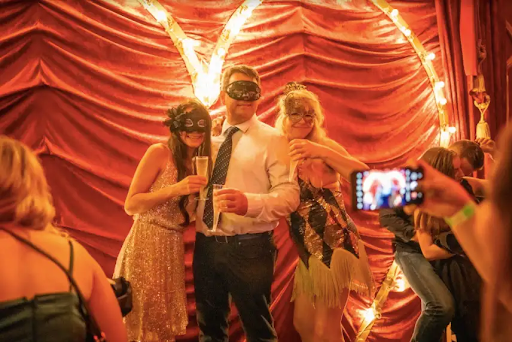 Website: https://www.switchrva.com/
All pictures are directly sourced from location websites.