Dubbed "The Goth Cowboy Store" of Richmond, Saturn Return is more than your typical thrift consignment store, but rather a specially curated, personal reflection of its beloved owner Erika. Followed by my roommate, friend, and photographer, Oliver, I was able to score an interview with Erika and investigate the story behind what is known as Saturn Return.
Opened in Apr. 2018, Saturn Return originally was located near Belvidere St, across from Alchemy Coffee. Due to the insufficient spacing, the store has moved to be adjacent to City Diner on West Broad Street. The store's space is massive in comparison to its last location. Saturn Return carries a variety of unique macabre aesthetic items from accessories to band tees and even cowboy boots; the macabre can be described as themes of horror or grim. Items from small businesses and locals are another great accoutrement to the store. With its immersive and unique environment, I was able to pose a few questions to guide the following story.
"How did this interest in the macabre aesthetic begin for you? Was it something prominent in your life already?"
Erika: "I remember seeing someone in punk wear at the mall where I grew up. I was probably 11 or so at the time and our hometown had just gotten a Hot Topic. My brother introduced me to Green Day and No Doubt, but I also had a good intro to music from my dad. I was listening to Led Zeppelin, The Doors, and Jimi Hendrix. I was very aware of the 'rock and roll-alternative' lifestyle, but I hadn't seen anything that extreme until I saw that punk head with a mohawk, walking around the mall. I was like, 'woahhh, you're so cool,' and I could tell that he had just come out of Hot Topic. As silly as it sounds… I've had this conversation with so many people in the store [Saturn Return]… That was a lot of people's first introduction to anything alternative. Whether it was music, lifestyles, philosophies, or fashion… It all started in that realm.
"I also remember reading an Edgar Allen Poe poem around that same age. Something about the romanticism; there's a much more specific romanticism around the dark and macabre. Sentimentality and language… That type of romanticism was something I very much gravitated towards. I would say for most people who are into the 'darker,' whether it be the goth, heavy metal, or punk realm, there's always some degree of romanticism involved…"
As she was coming of age, developing her style was also important to her interest in the macabre. Saturn Return is filled with gothic architectural themes that are just fascinating to look at.
"As a second-hand reseller, how do you not get attached to the items that you sell? How do you pick and choose what stays and goes?"
Erika: "It was really hard when I first opened because I had been accumulating inventory for about 4 months. The joke I made with people for the first month was that I had legitimately thought, 'what if I treat this like an installation or exhibit… people will just pay an entry fee," but I soon realized that's not the point."
Erika briefly quoted a Marie Kondo video, "I began to look in my closet and ask myself, "does this item really bring me joy or will I feel like a part of me goes missing if I sell this, or is there this possibility of myself getting excited just as much as someone else is excited to receive this item?"
I began to transition our conversation by asking more about Erika's background, "Where did you grow up and how did that influence you into becoming who you are today?"
Erika: "I'm from a city called Sarasota, Florida. It's about an hour south of Tampa and sits on the state's west coast. I was super fortunate to live in a neighborhood technically classified as a suburb. The neighborhood was created by this old British guy who had a very specific vision for what he wanted in the area. There were tons of trails along the forest you could go through. Trees and wildlife were very prominent. Things like owls, deer, bobcats, snakes and alligators… *laughs* I saw them all the time, which definitely gave me a love and fascination for animals. As you can see, I've brought that here [Saturn Return] with me."
Erika also mentions how native plant life greatly influenced her. Species like the Southern Oak Tree and Spanish Moss had an impact on her aesthetics today.
Erika: "This is what my mom claims… I'm not sure if it's official but she had always said that Sarasota is considered the art capital of Florida. I don't think she's necessarily wrong because we have the Ringling College of Art and Design. They have an amazing animation and illustration department! We also have the Ringling Museum of Fine Arts and it was a stepping stone to realizing how I connect with art and self-expression. I knew that somehow, someway, that was going to be recurring in my future; I knew I was going to be doing something creative and something in the form of self-expression."
Coming of age, an early form of self-expression for Erika was writing poetry. The schools she attended had an emphasis on the arts as well. The painter she hired for Saturn Return grew up in her hometown! This allowed the inclusion of Spanish Moss details and a Skip Trowel texture on the walls.
Erika attended Savannah College of Art and Design, graduating with a degree in fashion marketing and management. She lived there for about 8 years.
Erika: "Savannah is like a dark, swampy romance. I got to continue my gravitation towards the dark and hauntingly beautiful. There's just a vibe to Savannah, and there's actually a hashtag now on Instagram called 'Southern Gothic.' It's a real thing…"
Erika also worked in a vintage store, but had to leave, sadly, due to the owner passing away. She remarked on how occurrences with the supernatural were relevant in Savannah further explaining her interest in southern macabre.
With all this talk about different cities, I wanted to know how Erika ended up in Richmond.
Erika: "Around 2007-2008, I started hearing about a lot of friends of mine who lived in Sarasota and the surrounding cities, moving to Richmond because of its punk scene (which was part of [my] coming of age). I began visiting Richmond with a friend of mine to attend shows and meet people. We were feeling ready to spread our wings and leave Florida, after having grown up there. The friend that I came here with ended up moving to Richmond, but I went back to school to finish my degree. I would visit almost every spring break though, and with every visit, I'd meet more people and feel more connected here. Places like the James River, Maymont and Hollywood Cemetery always intrigued me. I had made the decision I was going to stay here, I just didn't know when."
Continuing…

Erika: "I decided to go to Richmond and Baltimore for a weekend to attend a music festival, but once I got here, I realized I was smiling for the first time in six months. My cheeks were hurting from smiling so much. I finally made the decision to move to Richmond in 2016. This place feels close to home [literally and metaphorically]."
After speaking with Erika, I was left appreciative and in awe. Saturn Return is personable in the sense of being inviting to all walks of life. Through Erika, the store is a personified embodiment of her life experiences. Saturn Return is an art within itself. Thank you Erika for inviting us into your space and giving us the time and opportunity to listen!
On October 15th, the store had its grand re-opening since moving from its original location near the DePillars Building. Erika had a food truck going outside, DJs performing and tons of people gathering to enjoy and celebrate the store's success. I attended and was able to capture some moments with Oliver.
If you ever have a moment throughout your day to check the store out, it is highly recommended that you do. There is something for everyone there, even if that means you don't buy anything. The ambiance of Saturn Return is more than enough to give someone that spark on a dull day.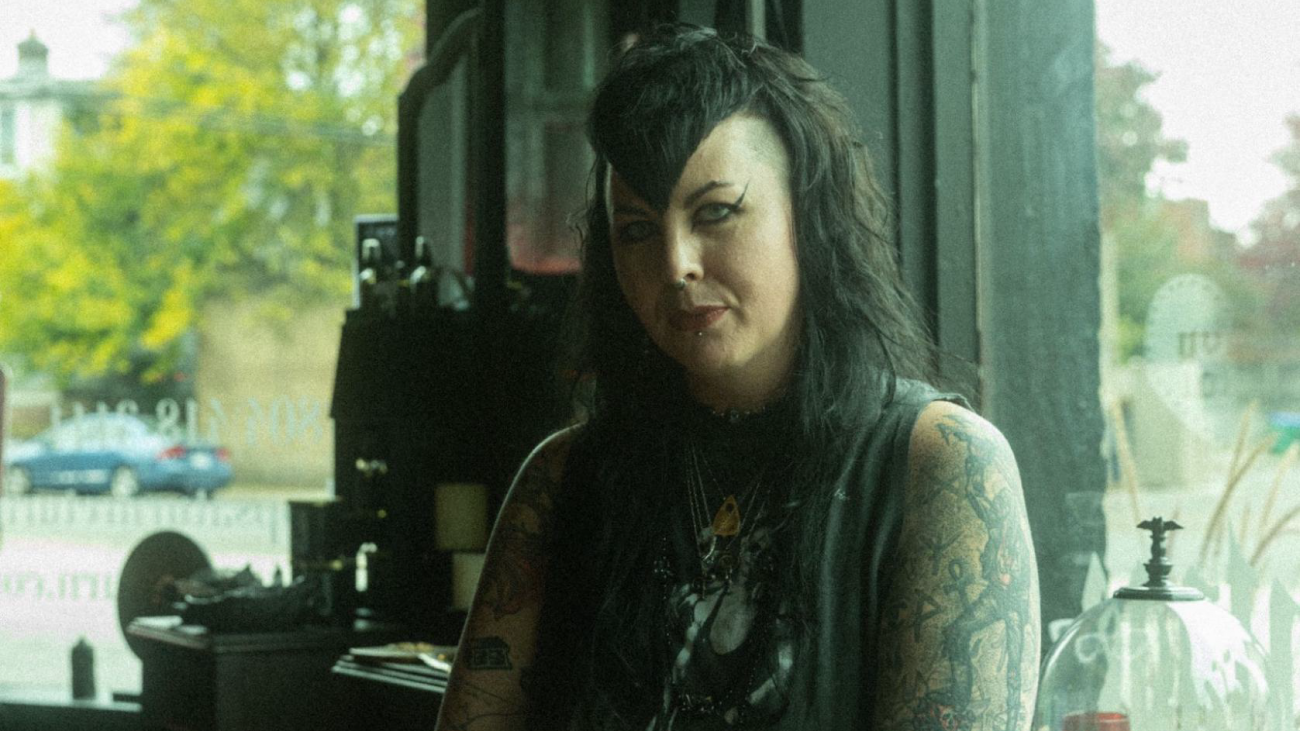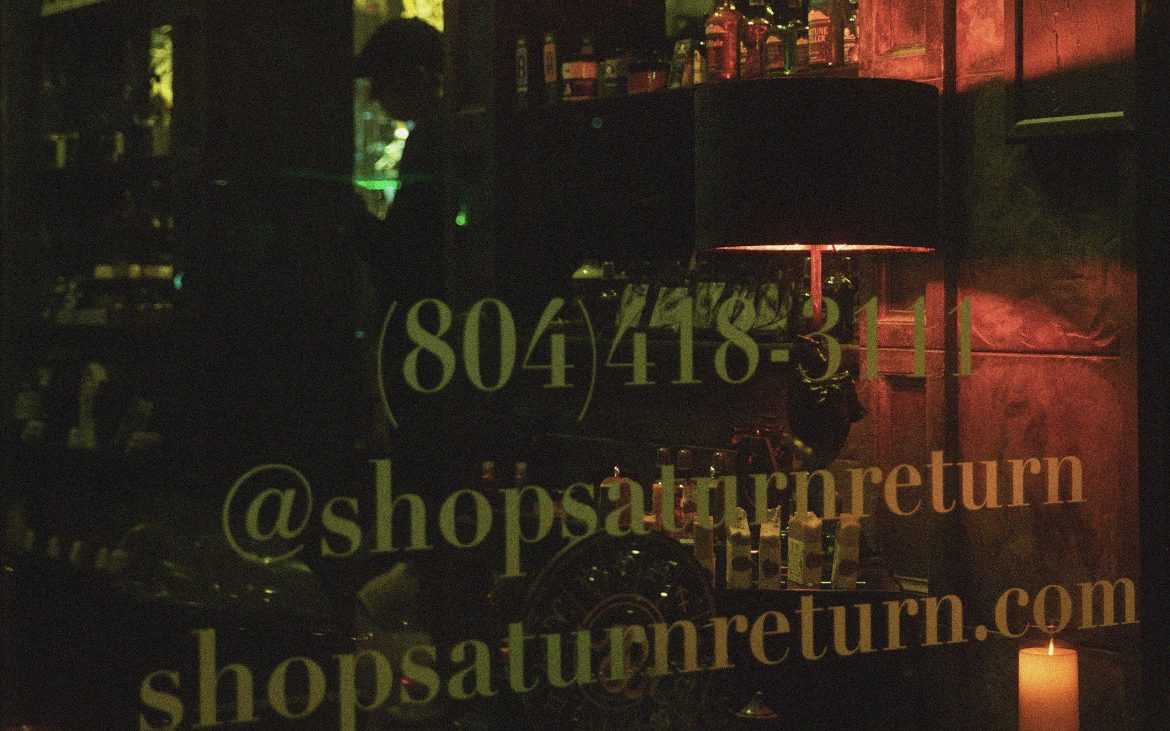 Photography: Oliver Mukherjee