Humans really are such simple creatures. We wake up, we brush our teeth, throw on some clothes and head out the door. We all have our own routines, living in our own sliver of the universe. For some, picking out an outfit takes little to no time. For others, curating a look perfectly can consume their entire morning. Many (like myself) tend to wear the same shoes every day, using beat up white sneakers as a socially acceptable safety blanket. Others would never dare to wear some of their prized possessions outside.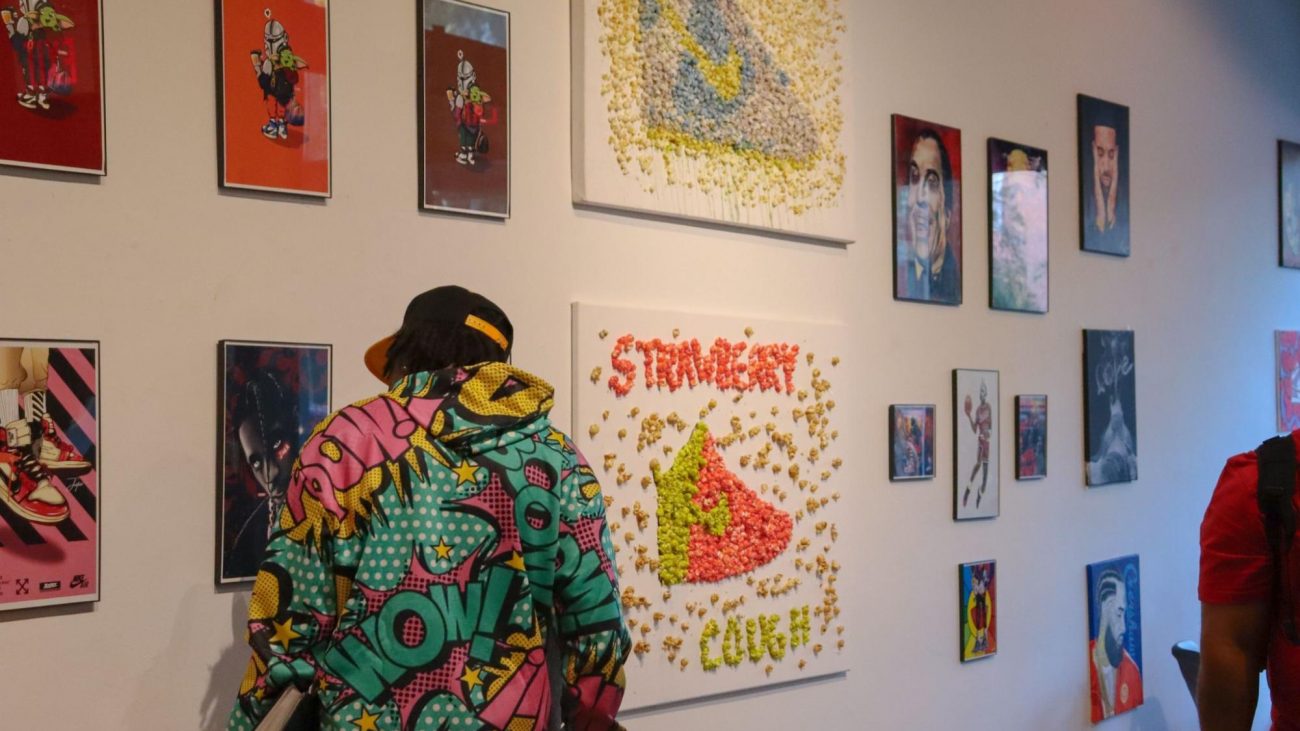 As a sneaker lover myself, I attended RVA Fashion Week's second annual Sneaker Fest this past October 7th at Richmond's very own Black Iris Art Gallery. I went with an open mind, seeking out the community and culture that comes with sneaker lovers. The event included local artists, body painting, and all things sneakers! From what I saw, SneakerFest is the perfect chance for artists to showcase not only their creations, but their love for shoes and the community that comes with it. During the art show, I interviewed an artist and sneakerhead to get more insight on the culture. Here's what I found: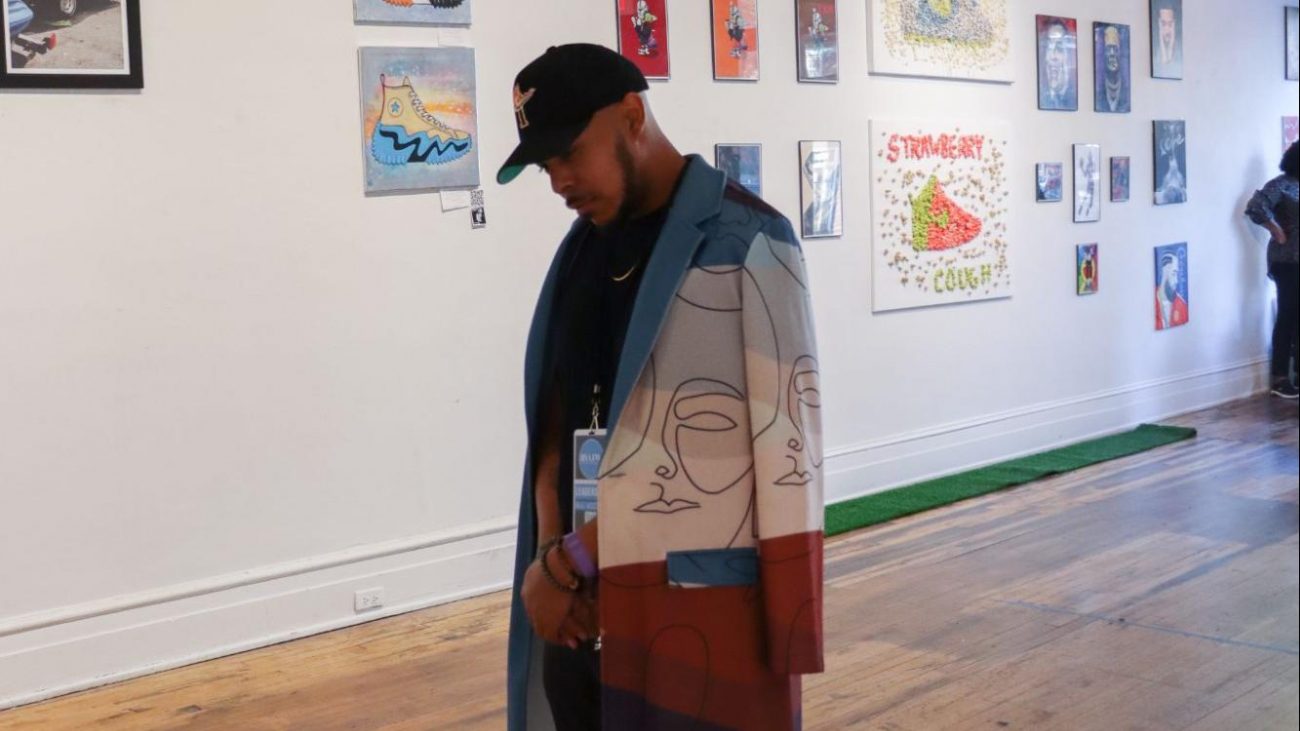 Pictured above is Jay Bourdeaux, a creative director, local muralist, and sneakerhead. We had a quick chat with Jay to learn more about his passions and creative process. Bordeaux says that what inspires him for this particular event is the very essence of shoe culture. He says that "I actually went through my sneakers, and the one I found that I really wanted to paint was the True Blue 3s. You know when you have that one holy grail sneaker that you really love, that you fought for so long to get that shoe? This was one of those shoes for me. It felt like I was putting my experience and what I was going through as a young sneakerhead right there on my canvas. It's that excitement when you open up the shoe box, and the shoes are just sitting in front of you."
Bordeaux is seen showing off said shoes in the image above, complimenting not only his outfit but his accompanying artwork. Bordeaux's words really sat with me. His outlook on fueling his art with the feeling of working hard to save up for a pair of shoes feels so special to me. Growing up, I always saved my extra lunch money on a pair of sneakers. It almost feels like an accomplishment; working hard to save up and finally getting a brand new pair of shoes is such a rewarding feeling. I got that same feeling when I was talking to Jay. That's the beauty of art, isn't it? Meeting a complete stranger and having a personal connection to their creation. That was Bordeaux's goal all along. He says in a final statement that "I want my pieces to make you feel emotional. I want to make the audience feel in-between, [like] there is an actual subject in front of you… and something that is straight abstract."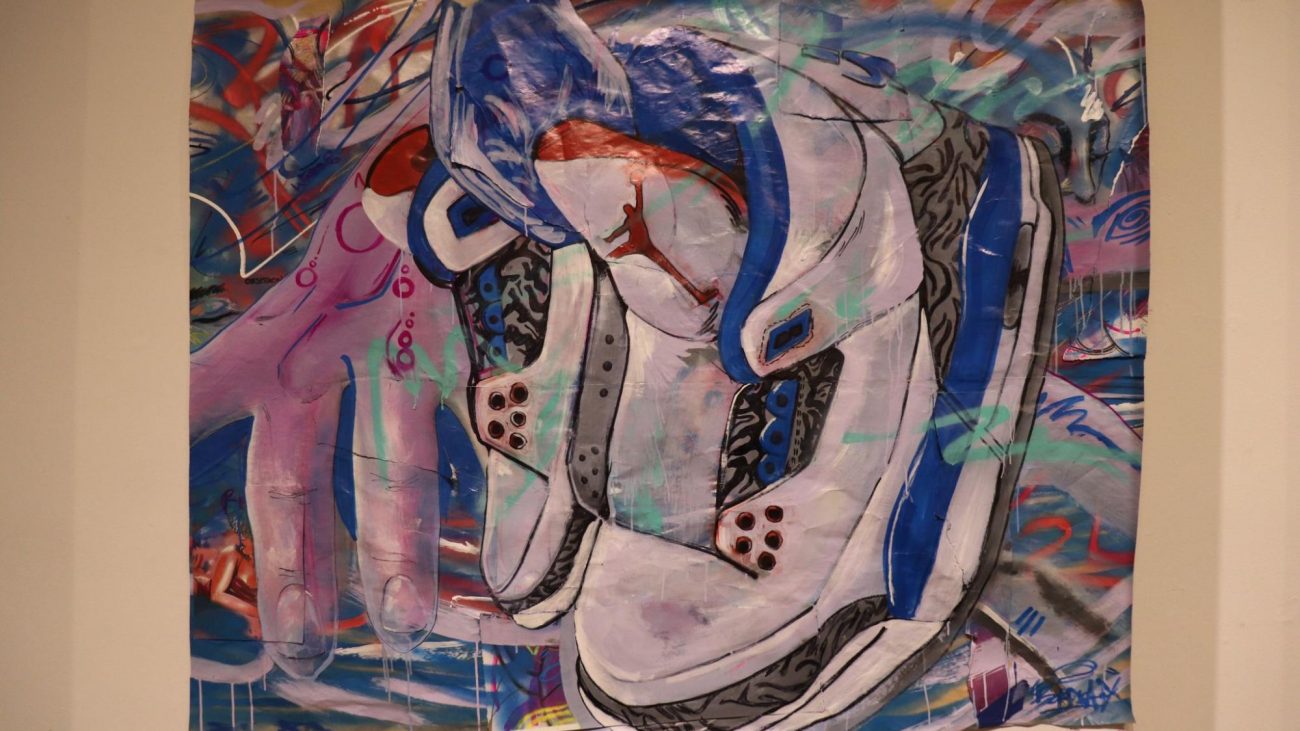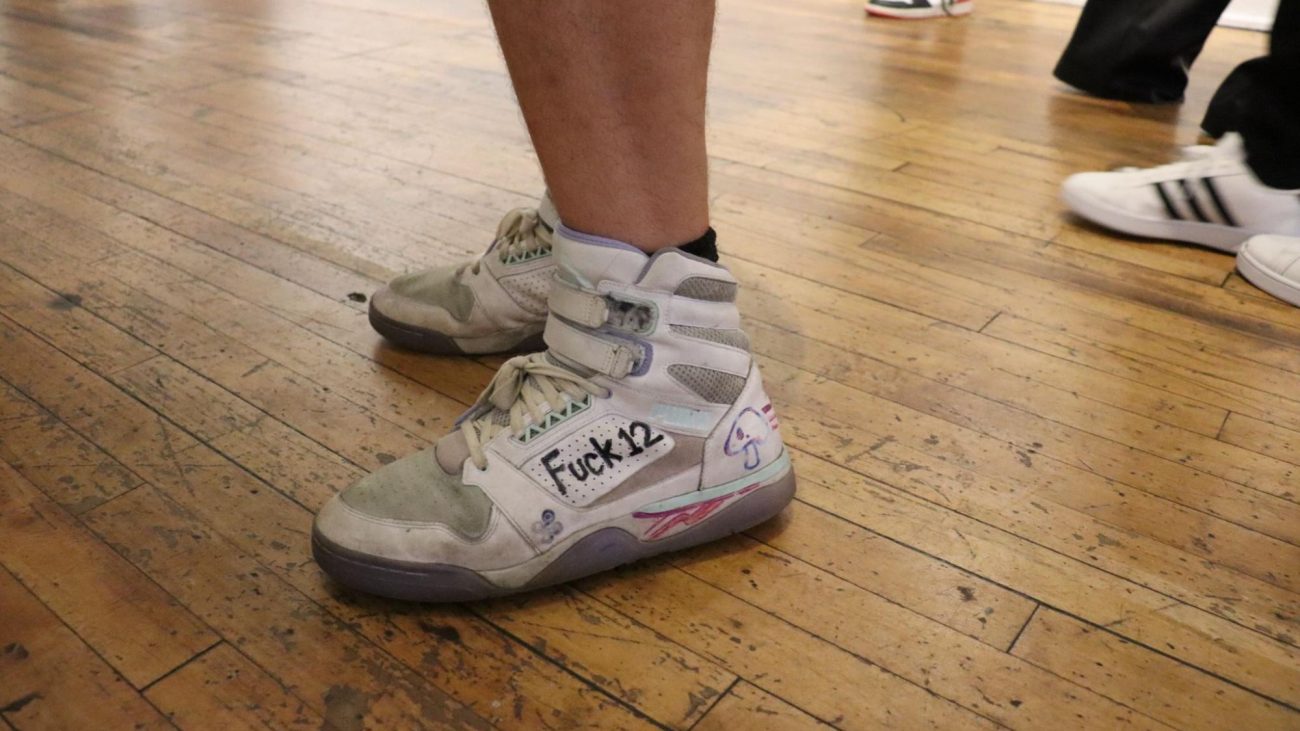 The idea that something used as an everyday necessity can be turned into artwork is such a beautiful thing that us humans do. We may be simple creatures, but for some, a pair of shoes can change their entire life.
Photography: Colin Nguyen & Sydney Koval