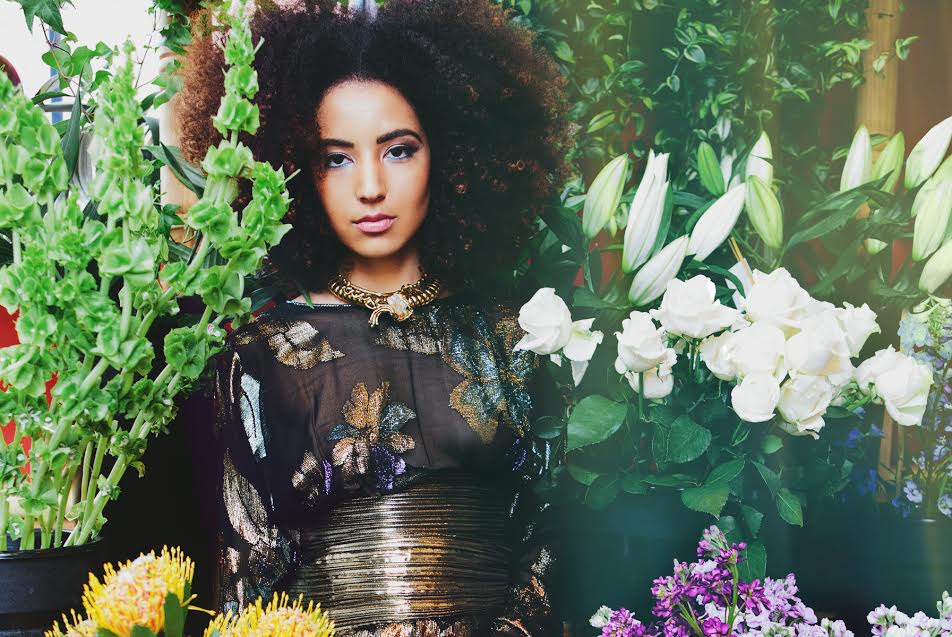 Cierra Artis, Guest Columnist
Photos by Veronica Sequiera
Richmond's fashion scene is about to get a colorful, cultural spin with influences from every decade. Soul.eil is the brainchild of owner, Hana Attia, who is inspired by the fusion of vintage and cultural aesthetics. Well known in the Washington D.C. area, her online brand is a supporter of social consciousness and diversity of all individuals, as reflected in the eclectic mix of classic pieces, eccentric prints, and a newly-emerging stock of independent contemporary labels. Attia has ensured that Soul.eil has a little something for everyone.
She was kind enough to give us a peek of her first storefront on Broad Street, set to open during the next First Friday Art Walk this coming April. The store is welcoming and warm with an interior that reflects Hana's passion for the commingling of cultural and contemporary aesthetics. As she unpacked some of the pieces for the lookbook shoot that day, she explained the building's history as well as her decision to pair exposed brick and aged wood floors with bright colored walls and tropical motifs.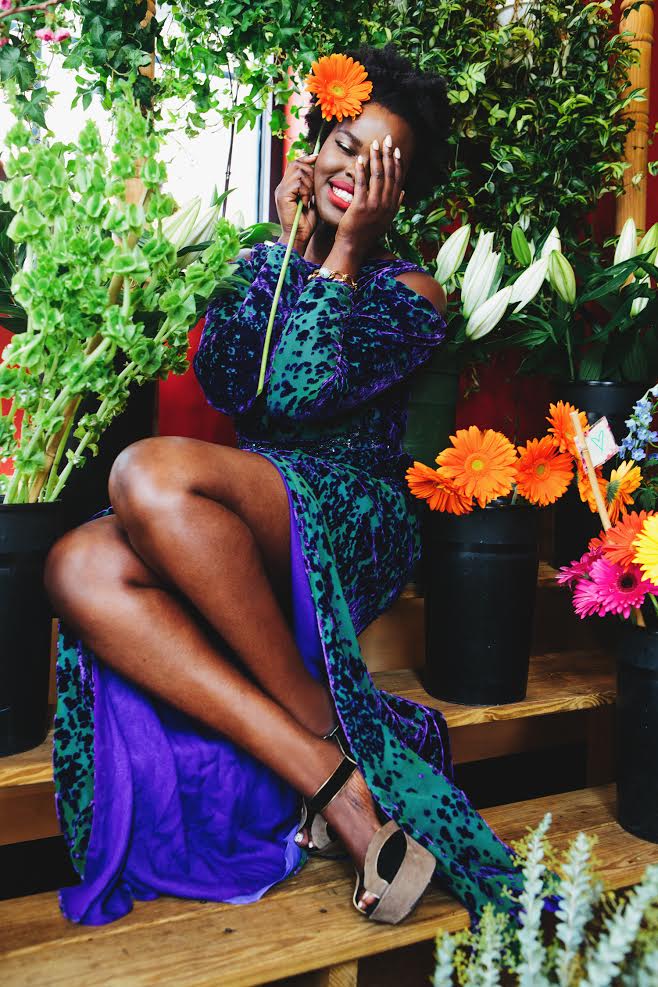 INK: So, tell us about the building, I love how it seems to play off of the theme of your website.
Hana: "It used to be an old tattoo shop. They covered up all of the brick, but I liked it. I don't know why they would do that. It was a mess before."
I: How did you get your start in vintage fashion?
H: " I grew up surrounded by beautiful prints and colors with the women in my family and did a lot of traveling as a child and it made me really fall in love with out of the box fashion. Vintage to me just came naturally with the cultural pieces I was so drawn to. I began collecting a lot and soon developed my sense of finding pieces I knew I couldn't find anywhere else. In college and high school, I always liked thrifting and collecting a lot of unique pieces, and then it became formal after I got a job at a vintage boutique in D.C..  I was their buyer and manager, and thats when I really learned value and collecting."
I: What does Soul.eil mean?
H:The word 'soleil' is French for sunshine, which is something many people have called me growing up. I decided just to replace the 'sol' with 'soul' for just a few different reasons.
I: I love that the clothes are named after influential women in history and pop culture; is that an important aspect of your store?
H: "I wouldn't say an important aspect, because it was never planned. It was something that was suggested after I was like "wow, this is so Twiggy" and we decided to go with it. An important aspect to my store is definitely empowering and showcasing amazing women, so that definitely naturally fit in, especially featuring women of color primarily, but overall just showing the accomplishments and talents of different women."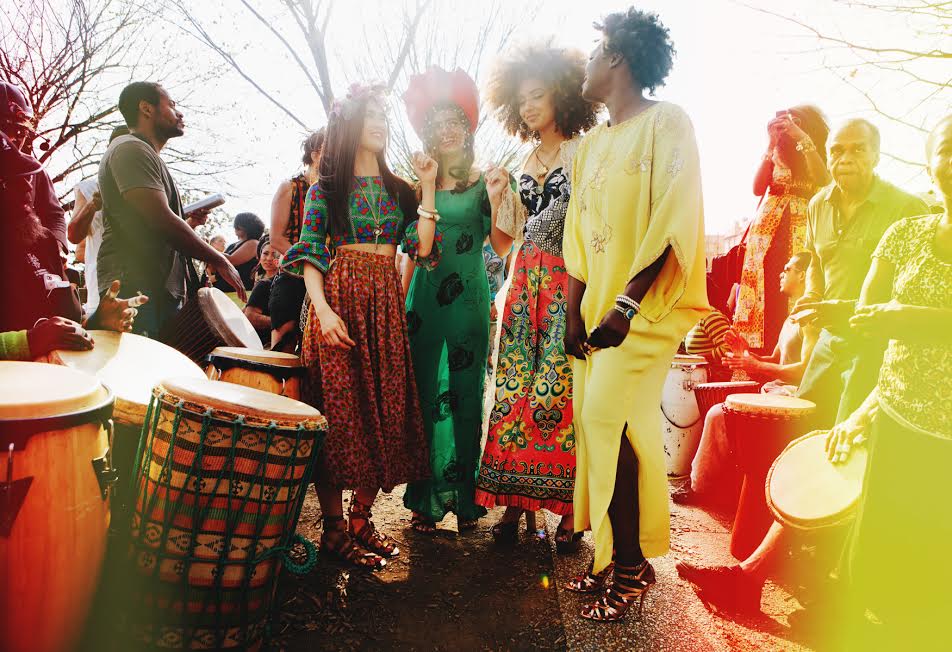 I: Do you carry any other brands or labels besides the vintage pieces?
H: "When I did my website I started off with just luxury vintage, but as I'm going along I really want to have it split between vintage and independent designers. Contemporary is definitely something that is increasingly being developed. I have a handful of LA- made designs that are really fun and minimal to kind of offset the eccentric vintage pieces. A few designers we will be carrying in the store are DVRA, Peace Images, Loza Maléombho, Surface, Vintage Royalty, and FanmMon. There's definitely going to be more!"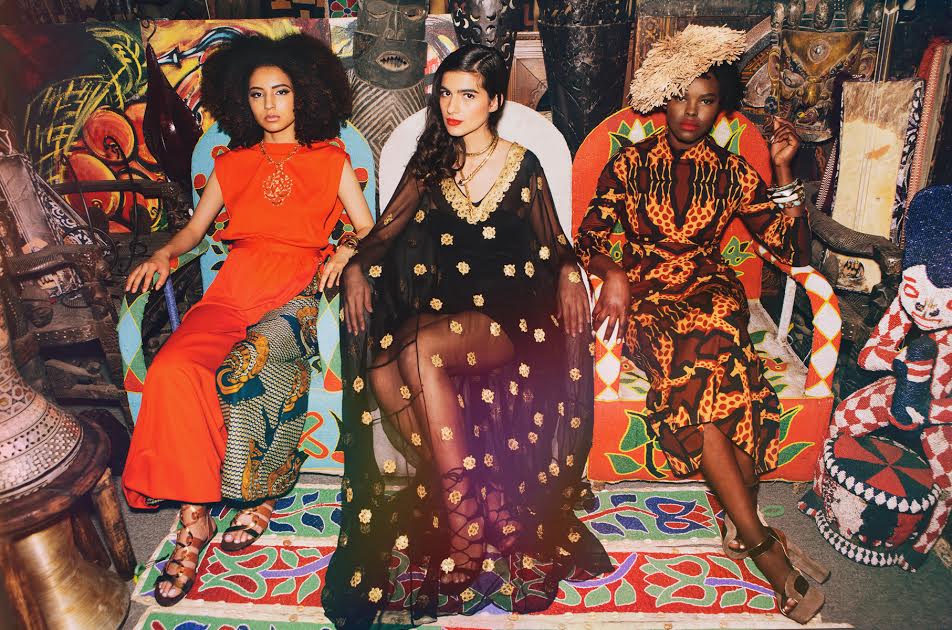 I: You seem to be well-known in the DC fashion scene; what prompted the decision to open a store in Richmond as opposed to DC? Or are there multiple locations?
H: " I love the DC fashion scene but I feel that it has been well developed already. I'm looking to now put my mark on the Richmond fashion scene, I think it's ready, ha! But truthfully, when I came to finish up my last year at VCU, I fell in love with Richmond. I think there's a lot of growing and potential that it has and I'm excited to be a part of that."
I: Does your personal style have a large impact on the store and/or does the store influence your own fashion choices?
H: "Yes, Definitely. I think sometimes this is a problem but I don't generally sell clothes that I wouldn't wear myself. But I have to understand that I need to be inclusive of all women, even women with different styles. The problem is, the vintage that I choose is really reflective of my upbringing. I'm from north Africa, from Tunisia. Even the décor and the aesthetic of the store draws so much inspiration from where I'm from, like the colors to the art and the fixtures.  A lot of the pieces are reflective of my upbringing and the art, plants, clothing, etc. that I have encountered and been inspired by during my life journey."
I: Richmond is very community oriented and it's fashion offerings are extremely diverse; how do you envision Soul-eil adding to that?
H:  "I love how community oriented it is! I feel that one thing about DC is that it is a very competitive market. When I began building this store, I had so many business owners introduce themselves to me, say "welcome to the block", asking about details of my opening so that they could announce it and I love that Soul.eil is definitely going to work on bringing the diverse creatives and fashion- setters around together for unique events and collaborations. I think that there are some other great vintage stores in the area but I haven't really seen any stores that specialize in world vintage. A lot of it is especially from the 40's and 50's era, which is really cool but I wanted to add a new touch to vintage. And on top of that, I wanted to create a place where people can come relax and have an experience."
Make sure you come and checkout Soul.eil's Grand opening this Friday, April 3 on 212 West Broad St.
Website | http://www.soul-eil.com
Instagram | @soul.eil
Facebook | https://www.facebook.com/shopsoule