By Nicolas De Souza
Photos by Kadeem Morris

Breast cancer stands synonymous with grief, pain, and negativity. Amna Elzain experienced the unparalleled pain of losing a loved one when her mother passed away from breast cancer about 3 years ago. However, Elzain decided to not stew in the negativity from her mother's passing. Instead, she hosted "Fight Cancer Through Art," a fundraiser event at Soul.eil held on the date of her late mother's birthday.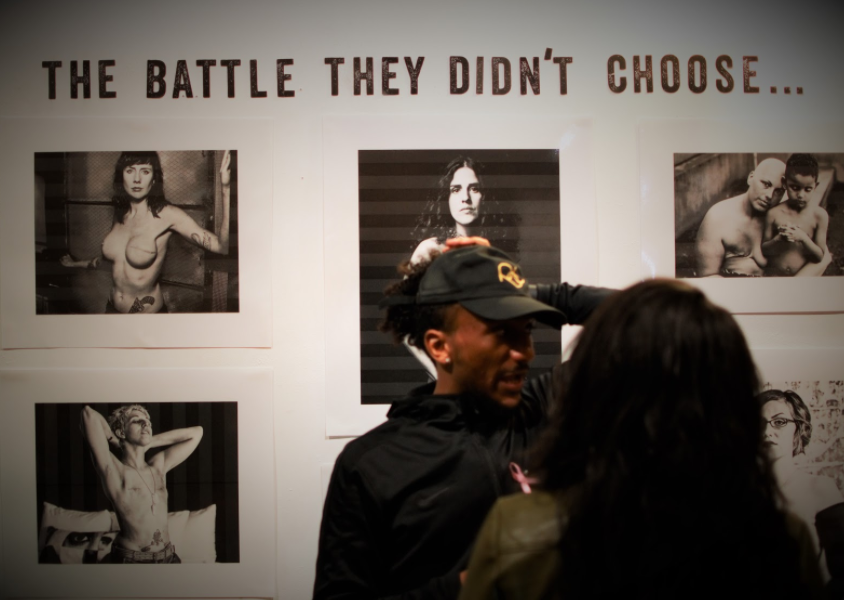 On Saturday, October 15, Soul.eil hosted a live band, DJ, seven live painters, and over 30 pieces of art made by breast cancer survivors in honor or Elzain's mother. Hundreds of dollars in donations from "Fight Cancer Through Art" were given to the National Breast Cancer Coalition. Elzain plans to donate even more if she is given the opportunity again next year.
Among the talented musicians at this event was Eric Stanley. An acclaimed violinist and VCU student, Stanley gave a performance that was nothing short of phenomenal. While many talented musicians serenaded attendees looking at artwork upstairs, there was a very different scene in the basement.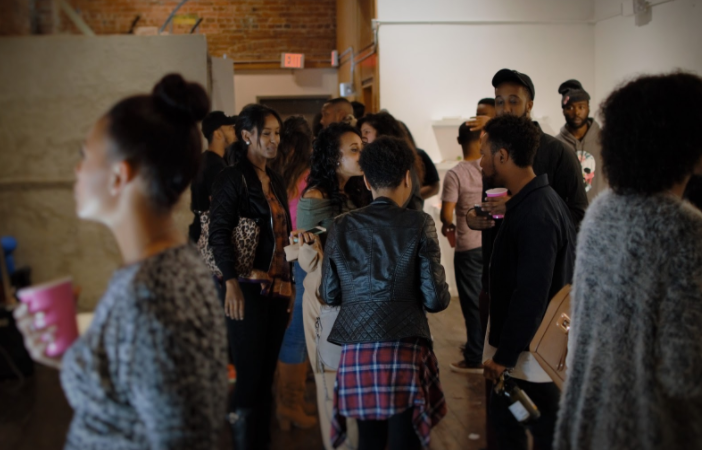 DJ A-Wall lit up the basement. To put it simply, he had filthy transitions. Even though he stayed within the rap genre, A-Wall's talent was apparent and he set the scene for the live painting going on nearby.
Artists Justice Dwight and Ean Jae really stood out from the crowd. They stuck around until the very end of the event and never stopped hustling. To preview their work, click their names linked above.
This event was a pleasant reminder that no matter how low things may seem, a good attitude will go a long way in making things better. Why not chose to celebrate life at a funeral as opposed to mourning a death? Why not find a way to transform a negative situation into a positive one? Perhaps the next time you experience misfortune, you may find a way to make the best out of the situation, just like Amna Elzain did.