By Joshua Reina & Alvin Sakyi
Photos by Joshua Reina
Ink Magazine recently teamed up with Navy Hill Co. to showcase its "Horrific Halloween" design contest winner. We got the chance to talk to some of the artists involved and got the pleasure of asking them a few questions.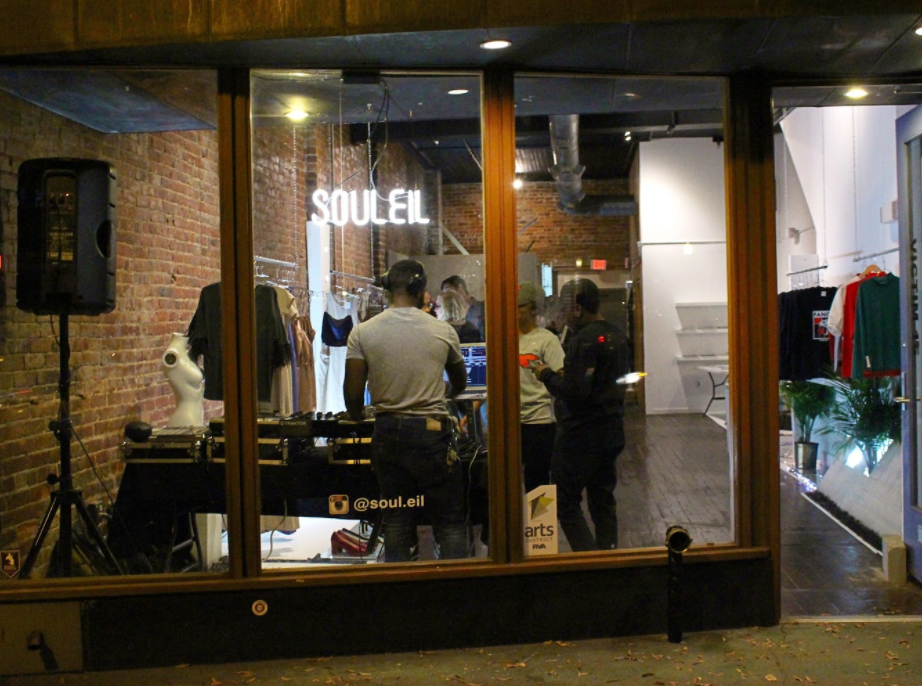 DJ Markus Gold made excellent music choices. He set the mood just right with a variety of genres, showcasing his skills on the turntables.
DJ'ing for about five years now, he found heavy inspiration from his dad and older brother.
"My dad would be downstairs in the basement practicing when I was like six or seven and he'd show us things," Markus Gold said. "My brother picked it up and I guess I just picked it up from him."
Gold has opened for artists such as Stalley and Masego. Check him out for yourself on Soundcloud.
We also got to chat with our screen printing partner, Nikko Dennis, the owner and founder of Navy Hill Co. What had started off as a clothing line quickly turned into an RVA based web design and screen printing company.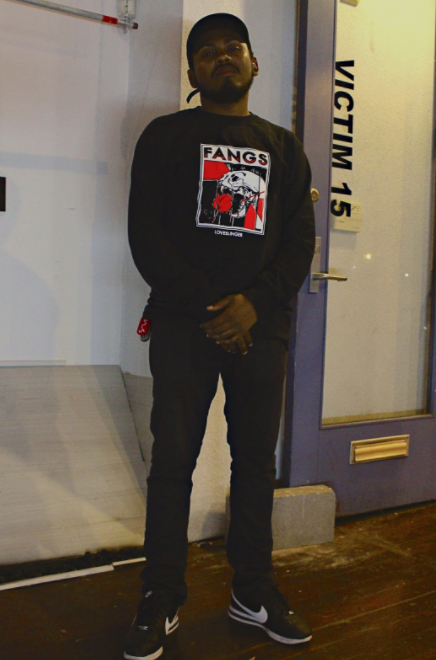 "The name Navy Hill is actually rooted in Richmond. It used to be a predominantly black neighborhood, but when they came to build interstate 95, they tore down the entire neighborhood. To this day, there are only like 2 signs in Richmond that say anything about Navy Hill," Dennis said. "So, I just want to do something for the city and that's where the name came from. Just growing up in the 75 [757], I used to cut class senior year and go to The Commonwealth all the time over in Norfolk and buy like, the newest BBC and Ice cream that dropped. I was always like, 'yo that is the dopest shit out.'" Don't miss Dennis' next project! Follow Navy Hill Co. and his clothing brand, Chilalay.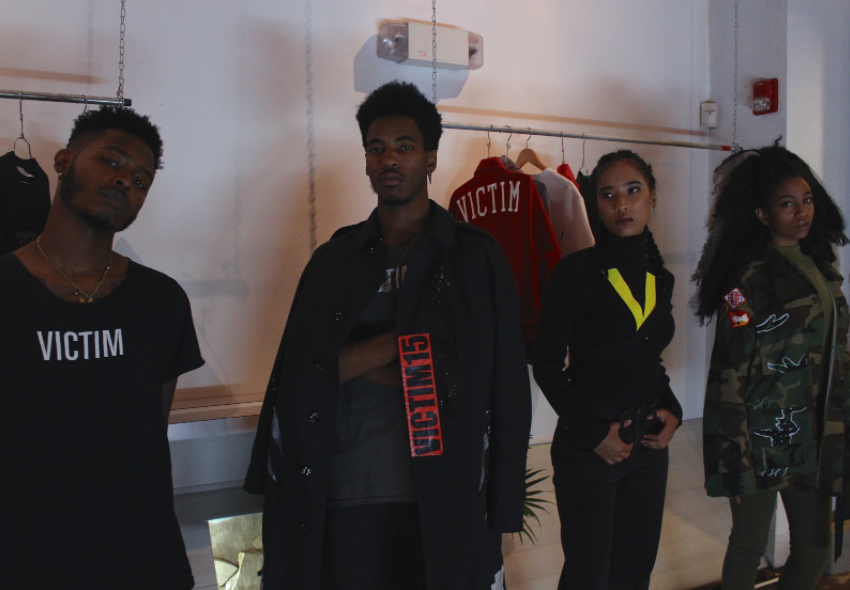 Designer Shareef Mosby (second from the left), showcased his latest pieces from his brand VICTIM15. Mosby's brand stems from the idea that almost everyone in this world has fallen victim to one thing or another in their lives. He describes his pieces as "couture-ish" and as "high end streetwear."
"A lot of people like the brand because they see a jacket and automatically think it's real expensive, and that's all because the [craftsmanship] put into it is worth that much," Mosby said. "But I want to make it affordable for everybody."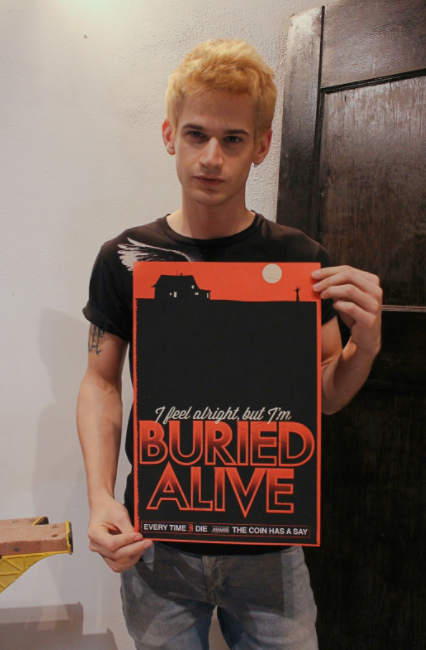 Mike Collier aka Love Slinger was the winner of our gore-themed design contest! Starting as a traditional illustrator, he gradually began forming into more of a graphic designer.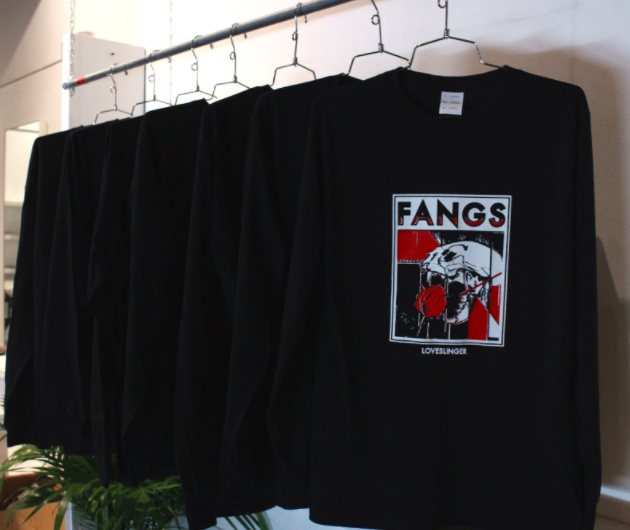 When asked about what art influences he's had, Collier said, "Around December of last year, I started getting really heavily interested in what's called suprematism, which is like old Russian art that was just like squares and shapes."
When asked if this was a career path for him, he said, "Yeah, a designer named Jessica Walsh put it best when she said that you'll always have your Bruce Wayne job, which is your day job that you can just kind of grind and work through, but then you have your Batman job, which is the stuff you really get to shine in and do what you want to do, and that's totally what this is."