By Sarah Thaw
The spring air doesn't only bring warmth to Richmond, but also a surge of new creative energy.
April's First Friday art walk was indicative of this, with musicians performing in and out of galleries, and fresh exhibitions on display.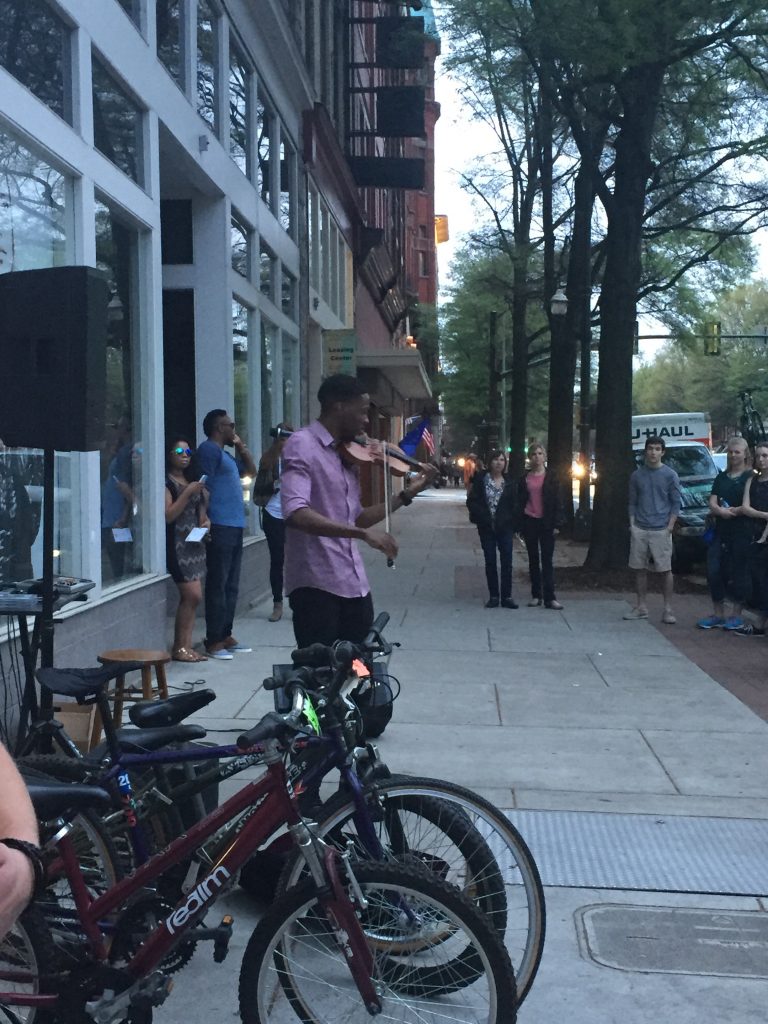 Besides sidewalk DJs, which have been prevalent at past art walks, this one featured something different in lieu of the warmer weather. A sidewalk violinist who captured the attention of passersby as he played an accompaniment to beats of popular songs and a young harp player provided a soothing ambiance for viewers as they browsed through a gallery.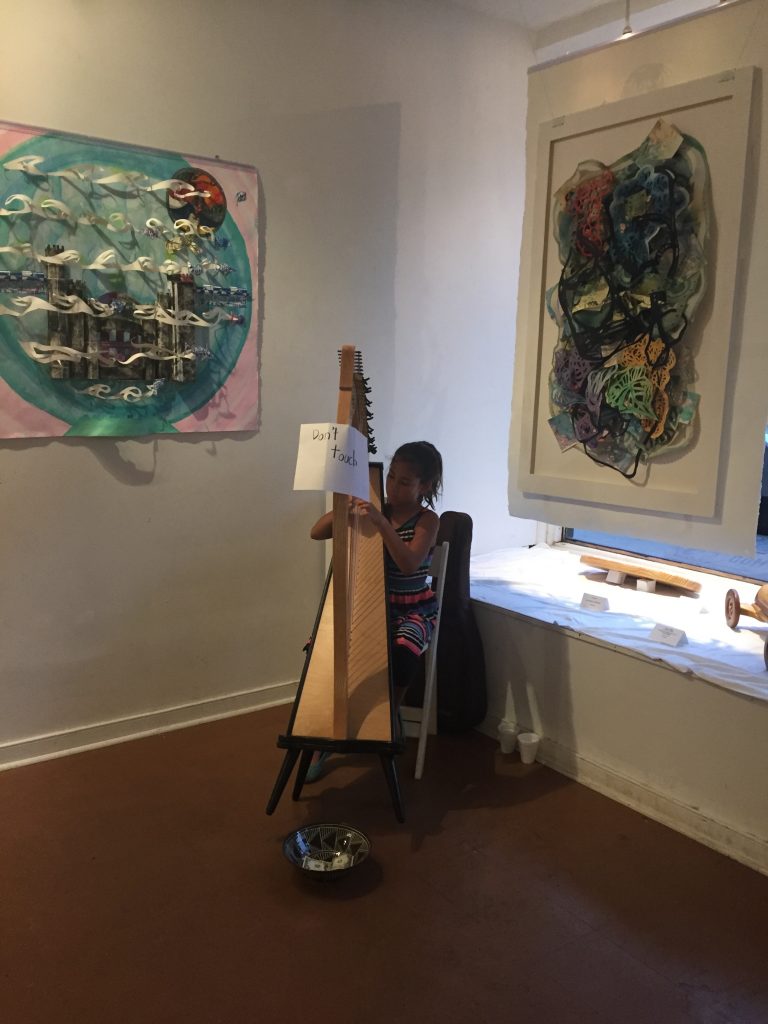 As far as the visual art on display, one attention-grabbing exhibition worth noting was New Year by Adam Shecter, displayed in the 1708 Gallery. Shecter is a visual artist from New York City who specializes in 2D animation, drawing inspiration from cartoons, music and comics.
Despite the name, New Year isn't exactly new. Shecter showed it for the first time in New York in 2014, but this is the first time it has been on display in Richmond.
In reference to his inspiration and creative process, "I wanted to make a science fiction video that was visually maximal, but narratively understated. I've been inspired by authors like John Crowley and Maureen F. McHugh, who create science fiction worlds but then stage completely ordinary thoughts and events within them," Shecter said.
"I decided to think of the characters that would inhabit this world, then realized I would base it on my family, namely, my husband and dog.  The other characters that emerge (a lovelorn astronaut, a radio operator, and two wild dogs) act as stand-ins for parts of my personality. While the characters are based on my life and relationships, they are more like cousins to myself."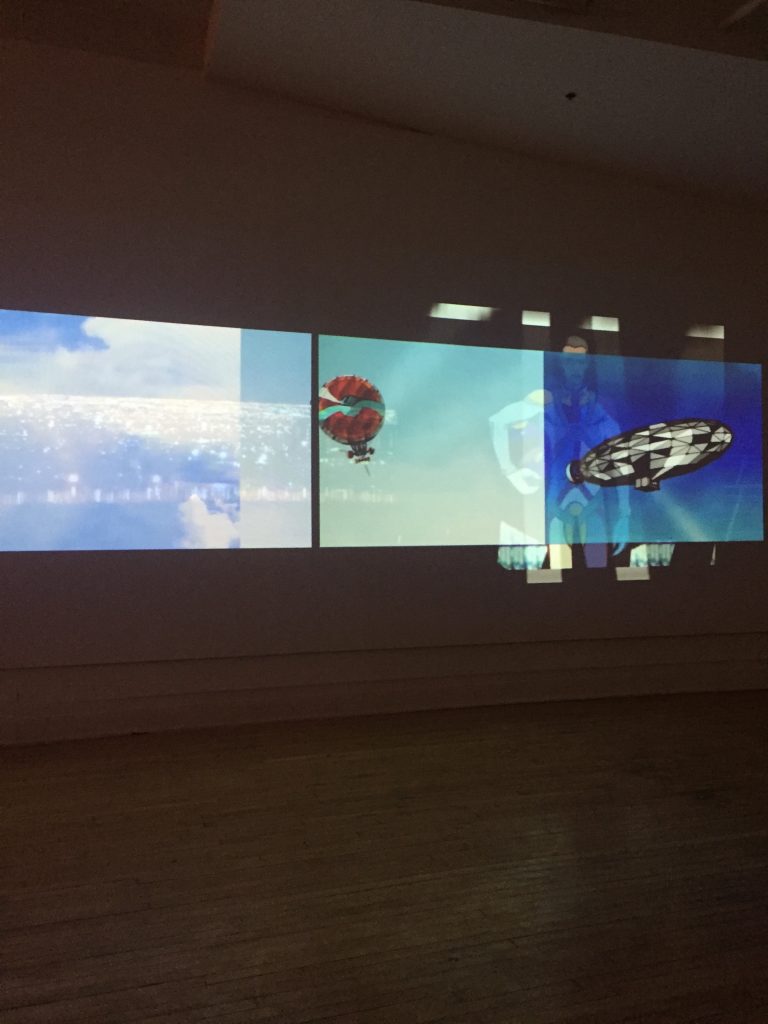 The work was projected in the backroom of 1708 Gallery, and the crowd seemed to be mesmerized by it. Influences from popular culture and cartoons seemed to dominate the theme, with scenes fading into each other, and a voiceover by Sean Maher. The outcome was nothing short of dreamy and psychedelic. One viewer even commented on how it made her feel "high just watching it."
Shecter also gave a preview of a piece he is currently working on, Satellites. "Coming Attraction" movie posters were on display in 1708 Gallery, along with two of his small studies that all tie into the larger story linking together his art.
If you missed out on Shecter's exhibition last Friday, don't fret! He will be returning next Friday, April 15th, to 1708 Gallery to screen some of his earlier works.
The warmth of this month's art walk drew a large turnout and diversity among visual and auditory art. As temperatures continue to rise, so does the allure of a stroll down to the Arts District to check out what's new for the monthly celebration of art in the community. Mark your calendars for the next First Fridays art walk on May 6th!