By: Kayla Lundy
The past year has been a rollercoaster for everyone in the world because of the lasting hardships the COVID-19 pandemic and lockdown had. The lockdown and pandemic has changed many lives negatively, but also positively. The period became one of evolution for many aspects of life, particularly people's fashion style. Since the end of lockdown, students like myself have transformed their style to feel and look good. I asked the staff at Ink questions about their style-and their style evolution before, during, and after the lockdown.
Meet Farrah Filfil, Ink staff member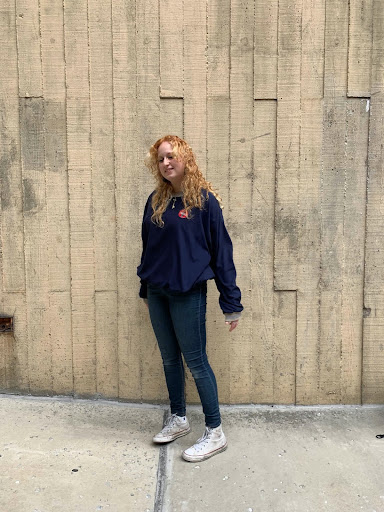 Before lockdown, how would you describe your overall style? What was your favorite piece of clothing and why?
My overall style was really basic and simple I would say, just tucking in a shirt and calling it a day. My favorite piece of clothing was my mom jeans for sure.
Through the lockdown months, did your style ever change? If so, what changed about your style or the choices of fashion you made and what influenced those decisions?
I think it definitely did change, I tried out more of layering different clothing and looking at baggier clothing. I also grabbed different pants, more dresses, and skirts. Now I like what I wear more, but I feel like I still need to buy new things.
Did the changes of your style affect your mood or how you thought about yourself during the COVID lockdown?
It definitely made me a little happier as I was going through a lot of changes in my life. Finding different styles of clothing made me have something to change. I was able to change all the time, unlike hair where I need to like it and have it for a good amount of months; it can change with my mood.
Once the lockdown came to pass, were you excited to try out new styles or fashions? Did you feel like a new version of yourself when your style evolved?
I was really excited to try out new styles. I used to always wear baggy graphic tees and tuck them in, which worked sometimes, but not always. I also loved layering things and looking at different things that suited my body. I feel like I became more confident in myself and started to notice if I deserved better than what I had.
Overall, how does fashion affect your confidence?
Fashion affects me a lot because of how I carry myself through my fashion. I think different moods show off through clothing and how you feel in that moment, and it makes me feel good when someone tells me that.