Over the last 20 years, society has evolved dramatically. Creative self-expression is accepted and embraced in ways it was not before, especially through the art of tattooing. In this day and age, people say what they want, dress how they want, and get the tattoos that they want. An art form that once branded a person as dangerous or rebellious is now revered in many circles, and for good reason.
Along with the culture shift came a change in who performs this work. Many imagine the average tattoo artist as an older, gruff white man dressed in black, covered sleeve to sleeve in the classic American traditional style. However, a new generation of young, unique artists are broadening the industry and their fine line, patch work tattoos (smaller tattoos arranged close to each other, but not touching) bring a new wave of designs.
One of the up-and-coming pioneers driving this trend is Lana Ho, also known as "Ink Ho," a self taught Virginian tattoo artist. Ho embarked on her tattoo journey in 2020, giving herself hand-poke tattoos for fun. Today, she runs a business with over 1,000 Instagram followers and dozens of returning clients. Ho shared with us some advice for new tattoo artists and her opinions on the evolving art form.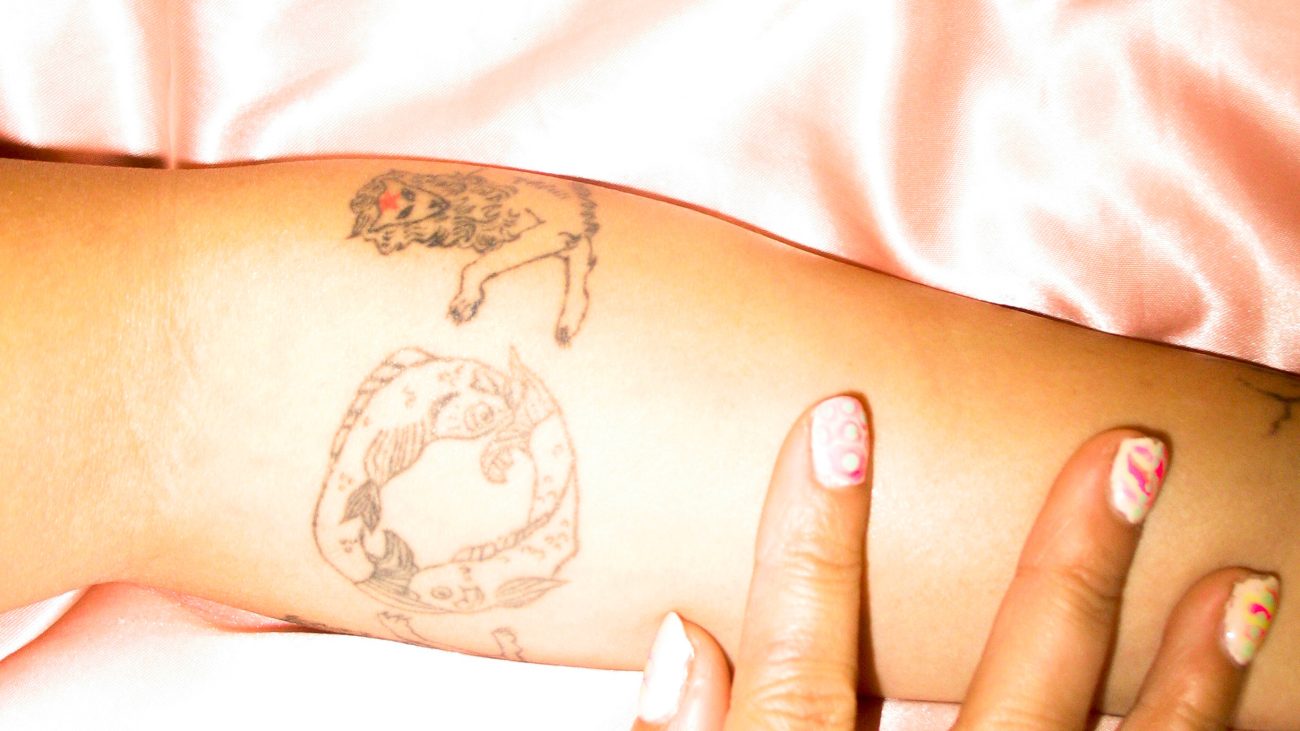 What was your experience like in the beginning? How did you get started with tattooing?
Ho: My passion for creating art really grew in early high school. I spent all my free time painting and drawing, finally realizing this was what I wanted to do with my life. I started out [tattooing] on myself for fun, during quarantine. A lot of my friends told me I should pursue it. I didn't take it seriously until I met other young tattoo artists in New York where I attended Parsons school of design. In the beginning, there was a lot of competition. It felt really stressful because people place so much trust in you to put a permanent design on their body.
How did you develop your skills?
Ho: I actually used to not charge people and just practice for free. I started off with hand-poke tattoos and practiced on a lot of fruit, but once I became friends with apprentices at tattoo studios, they introduced me to machine tattooing and gave me tips to help solidify my practice. I love being able to combine both hand-poke and machine styles, to see a design and know which form would fit it better.
At what point did you begin to view tattooing as a genuine business for yourself?
Ho: Well, both of my parents have artistic jobs and run successful businesses— my mom is a hairdresser/nail artist and my dad is an architect who designs houses—so that first gave me the motivation to pursue my own small business. After having a couple events in New York with my fellow artists, my client base got bigger… People started to respect me more as an artist and that made me want to be more professional. I just recently hit 1,000 instagram followers! 18-year-old me would never have thought that I'd make it this far as a tattoo artist. It's been such an amazing experience and I'm so thankful for the support I've received from clients and friends.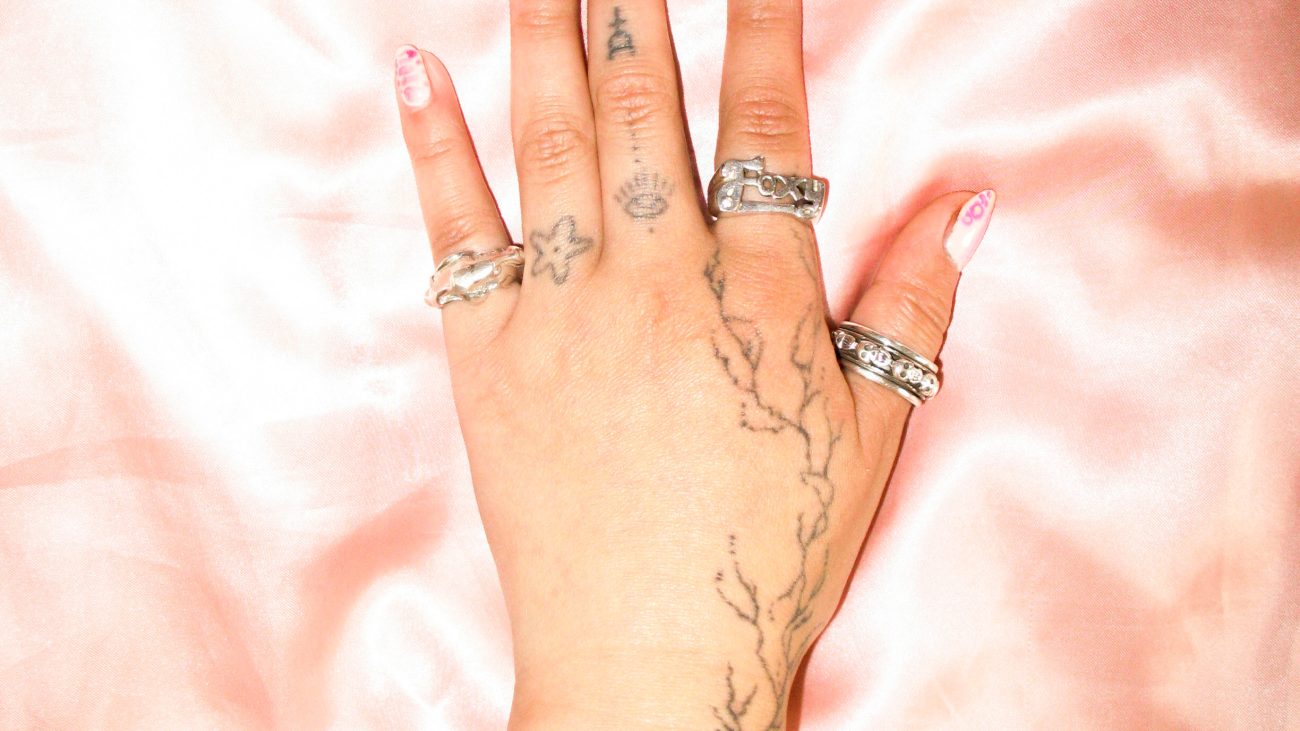 How did you grow your business?
Ho: I had a lot of help from friends always sharing my work, both on social media and in real life. I've gotten a lot of clients simply through word of mouth.
What do you feel has been one of your struggles as you honed this skill?
Ho: I'm currently based in South Carolina, and in terms of getting a studio job, a lot of American traditional tattoo studios don't take me seriously because I have a different style, being fine line. It's actually interesting to me because I've noticed the fine line style is much more popular with the newer generation of tattoo artists in the community. I think I've also struggled partly because I'm a young woman, which can bring difficulties in this industry.
What advice do you have for newer tattoo artists, or artists in general?
Ho: I think society can be really judgmental. You're going to get criticism no matter what, but as long as you're passionate and hard working, people will always come around. You just have to find your own client base and niche group of people who appreciate your work.
Do you practice other art forms? Do they affect your tattooing?
Ho: Yeah! I draw, paint and have recently started dabbling in sculpture. However, my work with tattoos actually affects my other art more. I used to have a more loose, gestural drawing style, but now I mostly create flashes, which are designs specifically for tattoos. When I make art I view it through the eyes of a tattoo artist, thinking about the clean lines. Slight flaws that would be insignificant in a drawing become really important when creating a flash sheet.
How would you describe your artistic/tattoo style?
Ho: (laughing) That's a hard question! I switch my style a lot depending on my mood and current interests, but it's always pretty nature-based and feminine. Sometimes it's very dreamscape cutsey, sometimes more bold and aggressive.
How many tattoos do you have yourself?
Ho: I think I have 25! The majority of my tattoos have specific meanings, but there's also many that don't. A lot of people believe tattoos need to have deep, personal significance, but I simply view them as art, decorations on one's body. Some respect the art of tattooing much less than other art mediums, but, in my opinion, it deserves all the love. When people look at a beautiful drawing or abstract painting, they don't immediately think, "what's the message behind this?" Only assigning it value with intensity of the answer. Like, why should tattoos be treated any differently? I love tattoos with meaning, but I don't think it should be a requirement. We only have one life, one body and, we might as well make it truly our own. People say treat your body like a temple, but when you really look at temples, they're covered in art.
To see more from Lana Ho, check out her work at @Ink.Ho on Instagram!