By Nico Gavino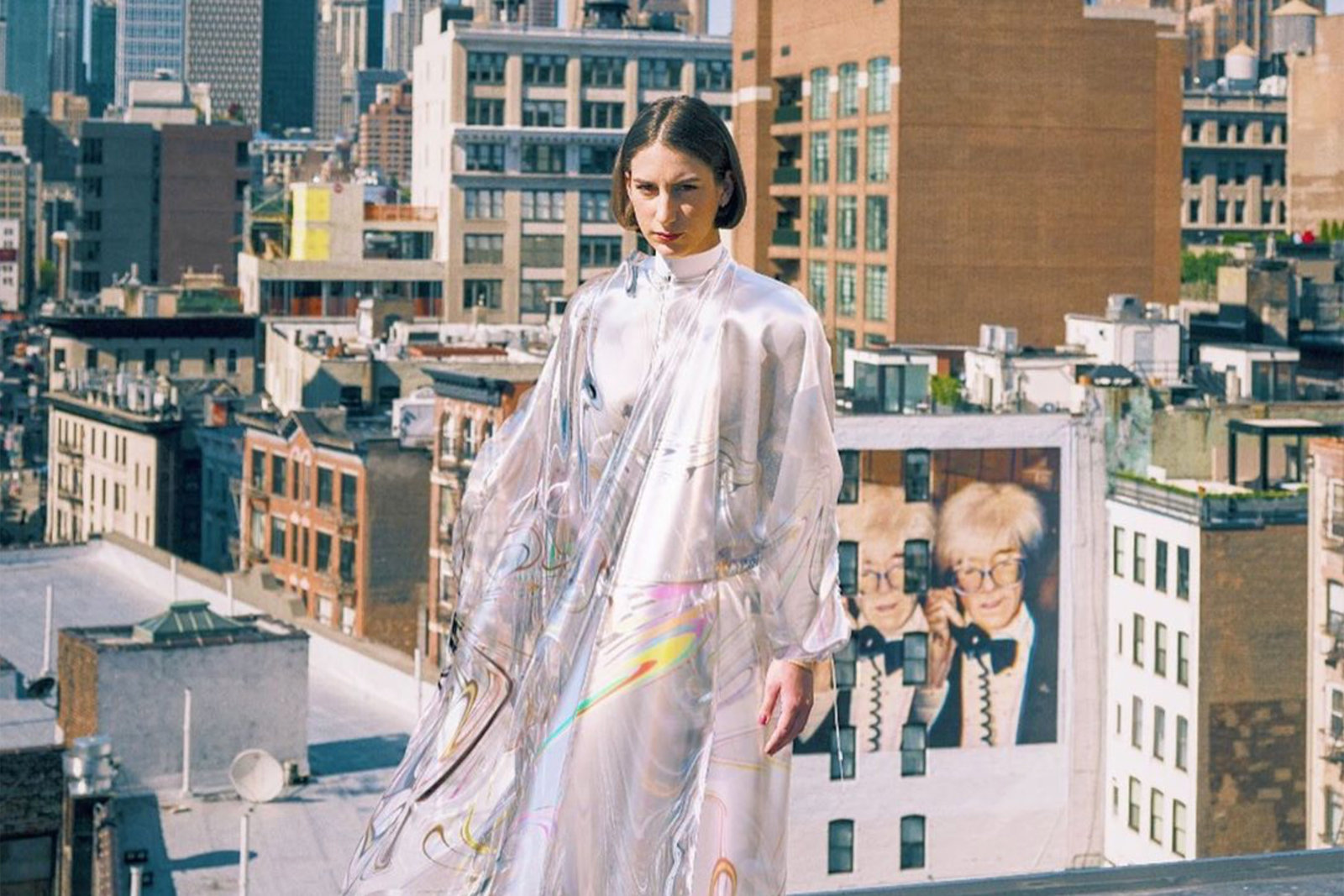 Via: The Fabricant
You've heard of digital influencers, but have you heard of digital fashion? Netherlands based Fabricant is a digital design house that creates photorealistic 3D fashion that can be worn digitally. Their motto is short and simple: "Digital, never physical". Just this year, the design house sold the very first digital dress called ""Iridescence"" on the blockchain for $9,500. This makes fashion a new segment to the already growing market for crypto-collectibles.
If you're wondering how fashion can be digital, the Fabricant does this by harnessing 2D garment pattern-cutting software combined with 3D design software. Through motion capture, 3D animation, and body scanning, the design house creates dynamic renderings of original garments. The idea is that the digital garments can be fitted onto the owner digitally through augmented reality technology, similar to how Instagram face filters work.
The Fabricant founder, Kerry Murphy, emphasized the trend of consumers increasingly expressing themselves digitally through social media during a talk at FASHIONTECH this past Summer. Many brands have caught onto this trend by increasing their digital presence or collaborating with influencers, some even digital influencers such as Lil' Miquela. The Fabricant may be the first to interpret this trend in such a radical way. If fashion is one of our main forms of self-expression as humans, it's only logical that it moves with us into the digital sphere. Our existence on digital platforms has been increasingly integrated into who we are in the physical realm.
As revolutionary and futuristic as it sounds, the question remains if the Fabricant's idea is even fashion. Sure, these are beautifully designed garments and they look great overlayed onto digital images, but what about the physicality of fashion? So much of what makes fashion is the materiality of it. A large part of the appeal of clothes is that you can actually wear them and feel them. 
On the other hand, the argument can be made that this is a solution to the fashion industry's sustainability crisis. If you are buying a $200 t-shirt just to post on Instagram, why not buy a digital version to reduce your environmental impact? Digital fashion has little to no carbon footprint and, other than a computer, it requires zero natural resources to produce and trade.
Digitization and social media have made many parts of our lives much easier; however, it can be argued that its also created a culture where our online success determines the success of our being as a whole. Whether or not the Fabricant meant to, the idea of purchasing digital assets to enhance our digital existences reflects this. It may sound like something out of a dystopian sci-fi novel, but our reality has not been far off from that kind of literature as of late. Regardless of how you feel about wearing digital clothes, the Fabricant challenges us to rethink how fashion will fit into a future that is uncertain.