Written by Page Ryland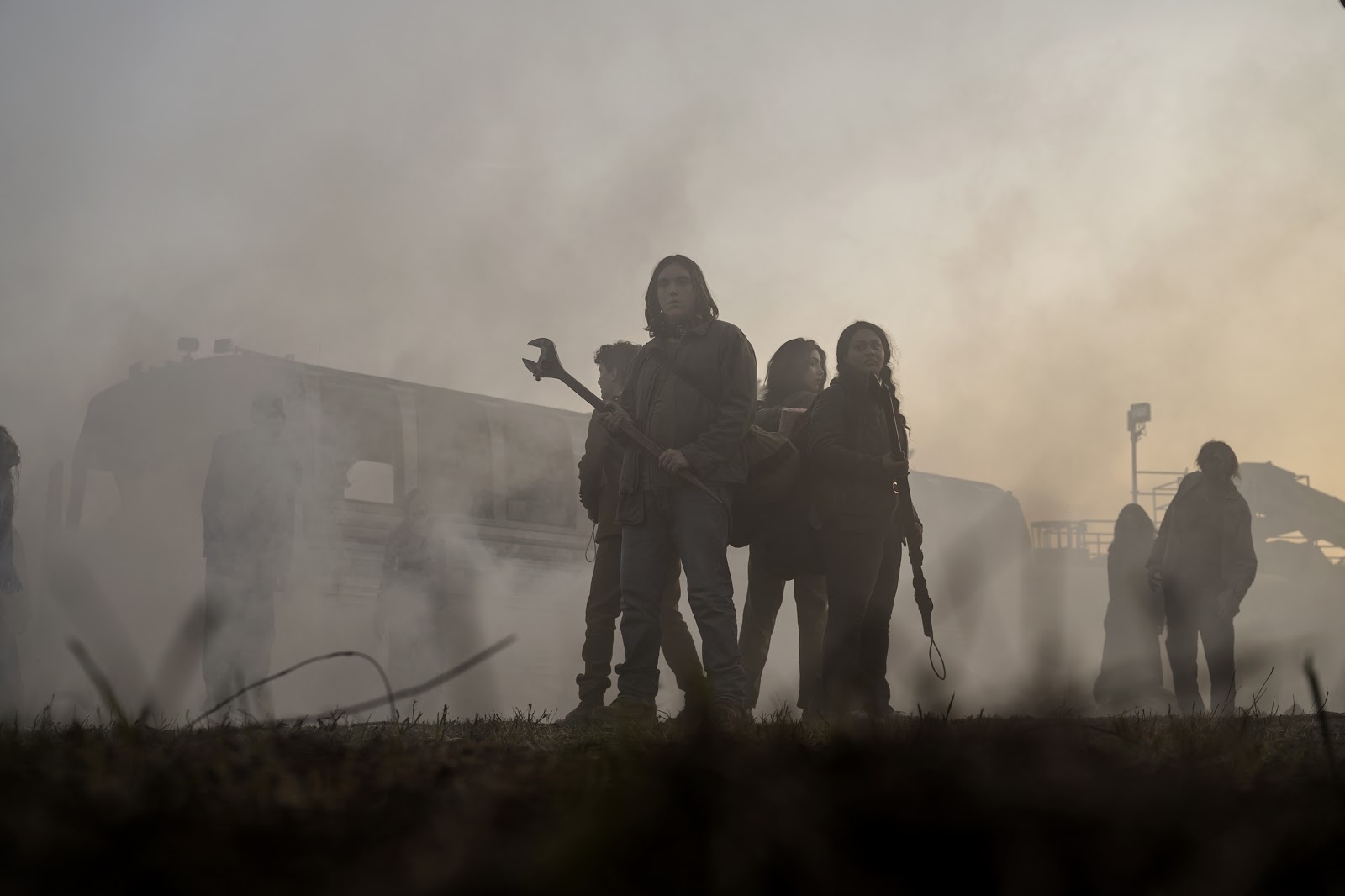 If you haven't been living under a rock for the past decade, you've probably heard of the AMC series The Walking Dead. With about 200 million viewers in 125 countries, the wildly popular show is best known for unapologetic violence and blood-thirsty zombies. As our world is evolving, so is the one depicted in the series and, on April 12th, AMC will debut the latest spin-off, World Beyond. 
 I recently had the opportunity to interview the cast of the new show, and was pleased to discover how they will be shaking things up. The zombies are here to stay, but the cast and creators aim to bring a whole new and inclusive perspective to the post-apocalyptic world.
 World Beyond is anticipated to play out beautifully in contrast to The Walking Dead by having the younger generation take the lead. Along with a change in generational perspective, the new show will further exhibit representation of the LGBTQ community, and address mental health issues. World Beyond might just be the show you didn't know you needed.   
The new show will follow a group of kids and young adults living in a ten-year-old post-apocalyptic society; While, the community in which they were raised and protected was all they've ever known. Their journey begins when their curiosity and longing for something completely different causes them to strike out. They must come together to conquer what is beyond the walls of their familiar world. Once behind those walls, it is up to this "island of misfits" group to make their own decisions to survive.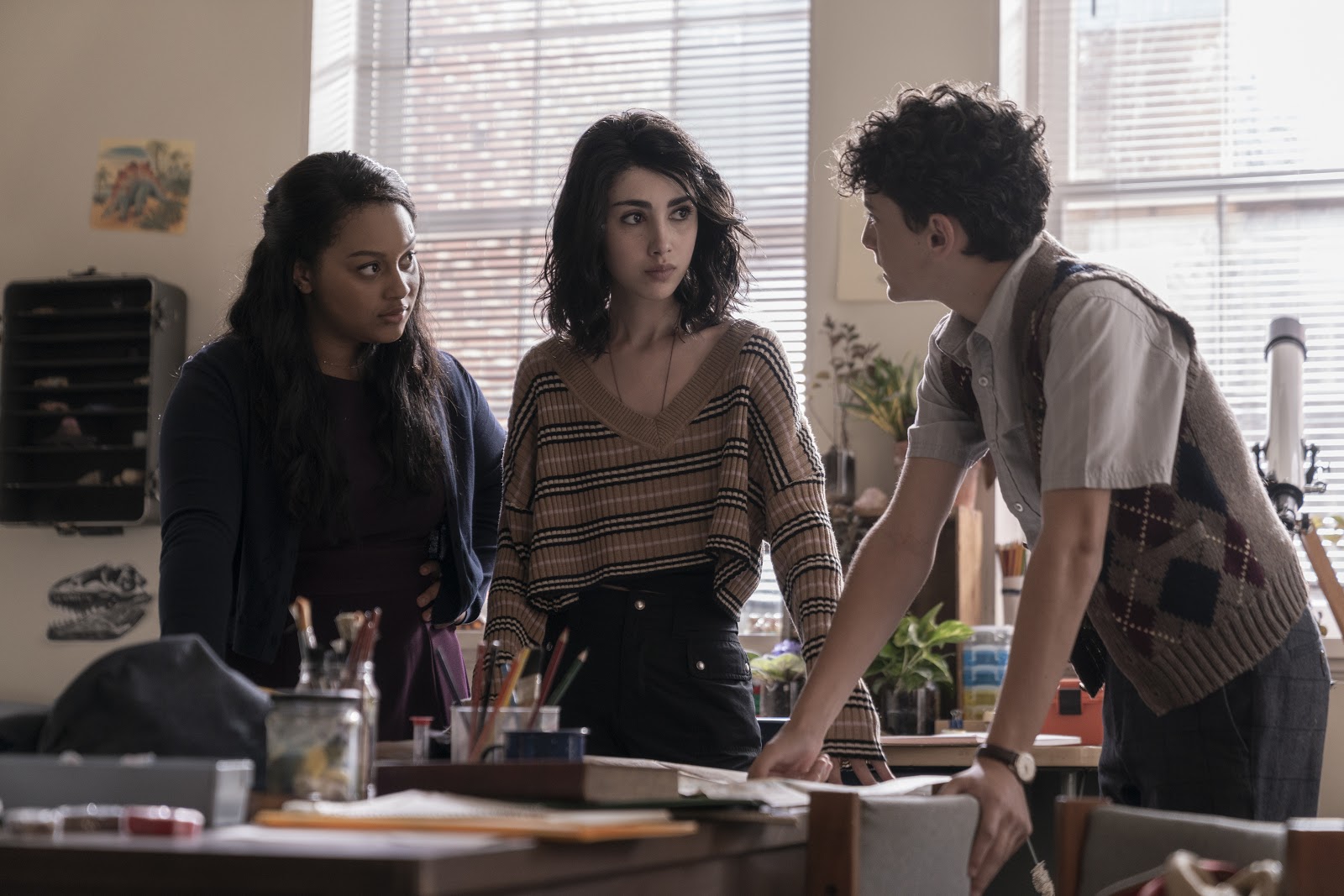 The cast includes Alexa Mansour (Hope), Nicolas Cantu (Elton), Hal Cumpston (Silas), Aliyah Royale (Iris), Annet Mahendru (Huck), and Nico Tortorella (Felix). I had the pleasure of interviewing each of them, beginning with Hal Cumpston. A native of Australia, Cumpston's sunny disposition and charming humor stands in stark contrast to his character on the show, a grim high school boy by the name of Silas. When asked what he finds so compelling about the new series, his answer was clear: the representation of younger perspectives in television.
"The lucky thing about teenage stories— which so often are just cheesy and completely miss the point— is that everyone has been a teenager at some point. This creates a shared human experience that I think is really important in television." World Beyond, he noted, will be more like an intense coming-of-age, an unexpected feature in a zombie drama. Highlighting the difference in generational stories, "I feel like a lot of adult characters in television are already established, and that's just who they are. But with this, we get to watch the growth of these teenagers all while dealing with a zombie apocalypse," he said.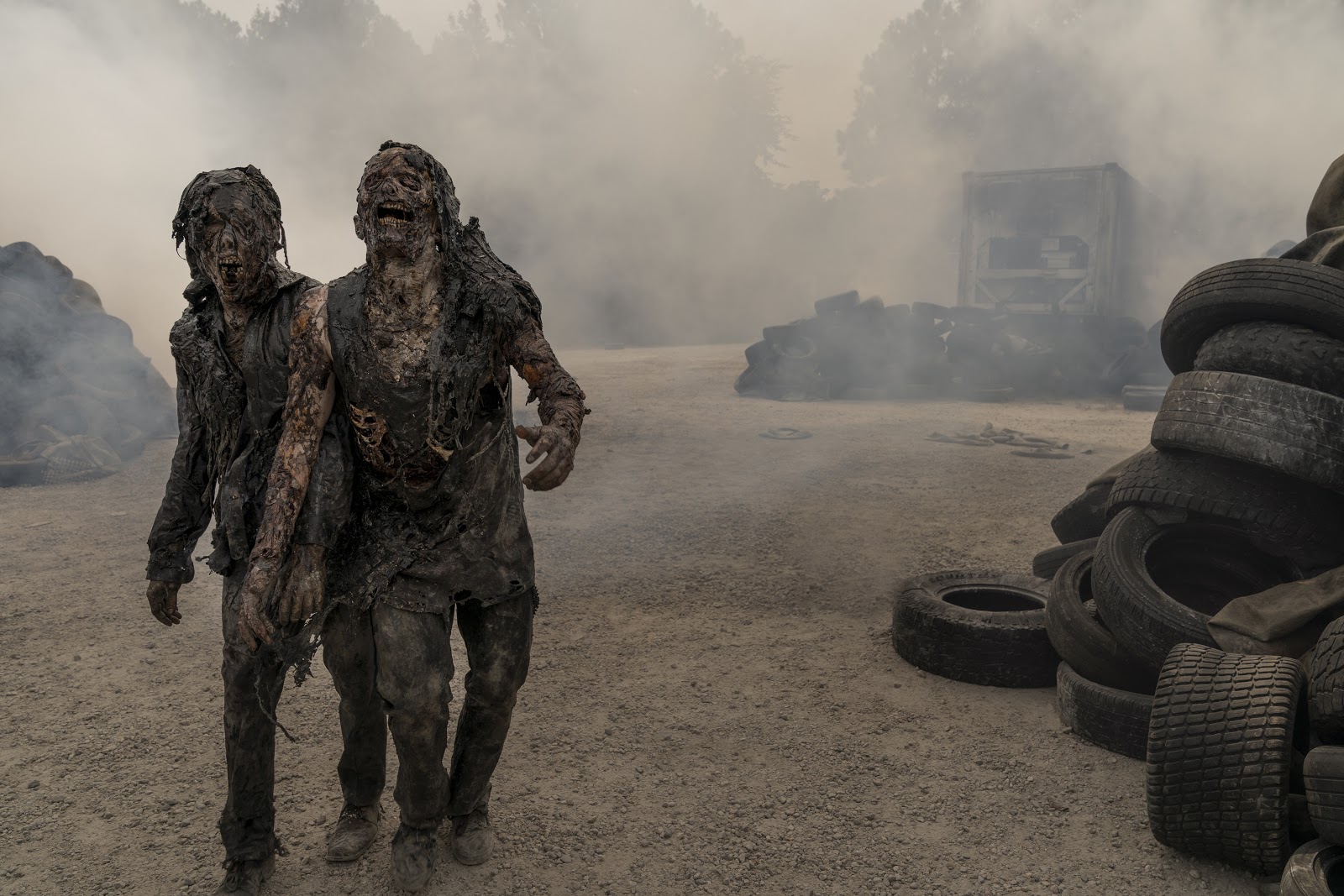 Viewers might find some of the themes a bit dark, but Alexa Mansour, who plays Hope, the angsty teen, suggests this will be a "good eye-opener…because it is not just adults that go through things. We like to believe that children and teenagers are innocent in that way."  Mansour mentioned that she wanted to use her platform to draw attention to mental health, with hopes that World Beyond will not only entertain but open conversations about mental health in younger people. "I hope [viewers] realize they aren't alone. When I was younger, I was like 'you're thirteen-years-old, why should I be sad?'" she said. "I think this show will show a younger audience that it is okay to feel what you're feeling." 
Co-star, Aliyah Royale, who plays the driven high school girl, Iris, had a similar opinion about the show's youthful rebrand: "Young people tend to be more hopeful." Seemingly a mirror of how our society's younger generations are feeling today, "There is this overall level of hope and compassion that these kids are looking for (in the show). They are always thinking, 'There's gotta be something else…'", she said. "It is not just some action-packed adventure. It's a story. I think it is important in television nowadays to show a younger audience actually making choices for themselves. This season is good with not only showing an adult's perspective." 
Both Crumpston and Royale say they feel the viewers are not only going to get some questions answered, but are going to fall in love with these new characters. "We've got a really great group of people of all different talents, ideas and beliefs. It is going to be really exciting to see," said Royale. 
 Besides its focus on the youth, World Beyond will draw attention to the LGBTQ community with the addition of a character named Felix, a queer mid-30's man played by the gender non-conforming actor, Nico Tortorella. Though The Walking Dead has included LGBTQ characters in the past, World Beyond plans to change the way they are portrayed.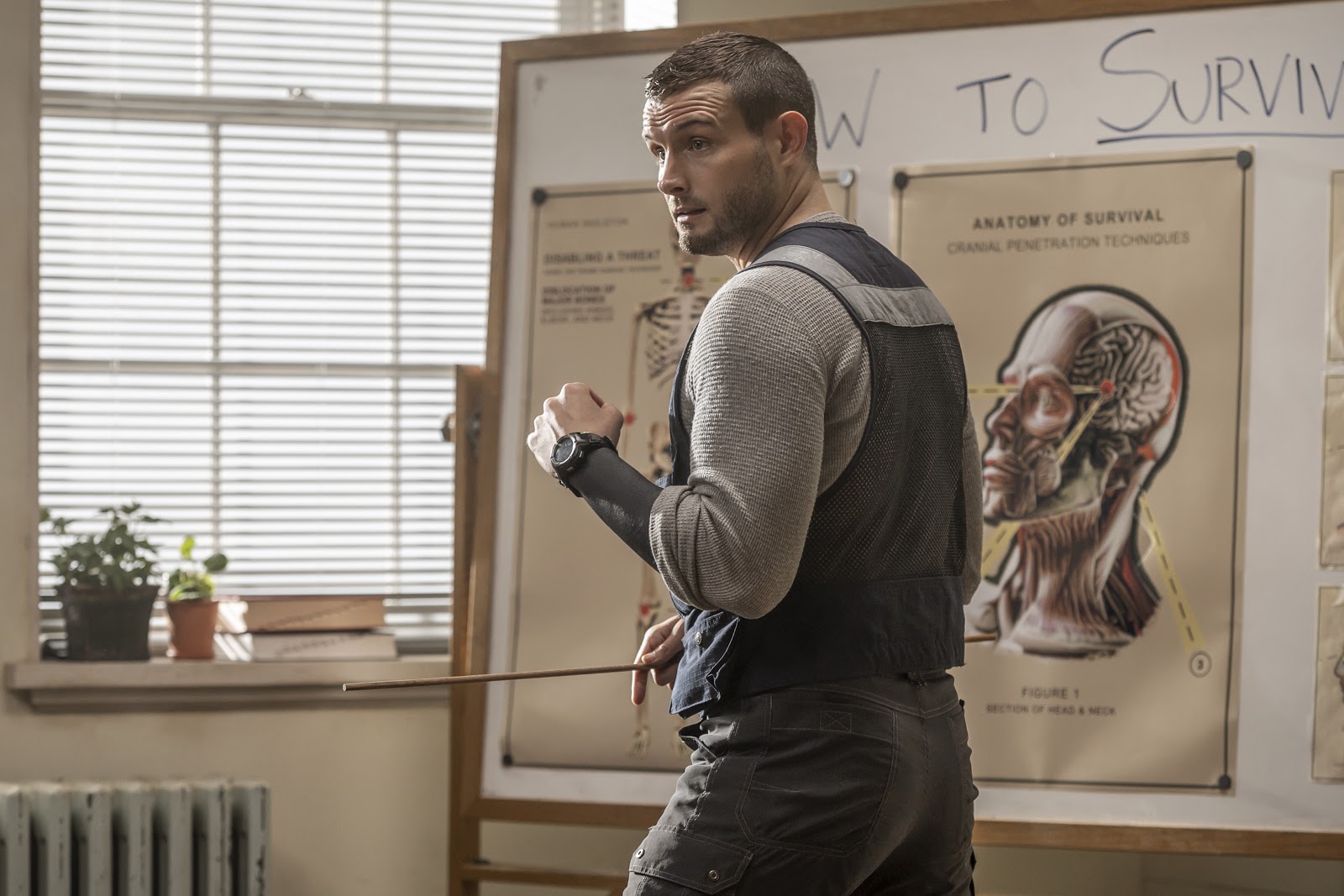 "Felix is very much a hero," Tortorella said. "He protects the people around him in a way that is contradictory to the stereotype of what a gay character usually is on television. That's why I was really adamant about this role." Tortorella stressed the importance of media in changing the attitudes of people who aren't informed about the world around them.  After all, society makes many judgments based on what they see on TV and in the media, and normalizing the LGBTQ community is vital for its progression.  
Tortorella goes on to say, "The art we create is a mirror of what is happening in the world, and I think the binary divide that exists in our country and the world right now has never been stronger." To underscore his enthusiasm for the project, Tortorella pointed to a comment by Scott Gimple, long-time showrunner for The Walking Dead and co-creator of World Beyond: "The only binary that exists post-apocalypse is dead or alive."  That struck a chord with Tortorella. "I want to live in that world," he said. 
When the sun went down, and the zombies lay to rest, it was time to say my goodbyes to the World Beyond gang. My highly anticipated action-packed, zombie-gut-throwing experience turned out to be an inviting conversation about what television can be when we put faith back in humanity. Driving home that night, I couldn't help but grin. Die-hard-Dead-Fan or not, get ready, because it's time to enter the World Beyond.
https://www.youtube.com/watch?v=HsSHMZ_iGho