Written by Piper Lynch
No longer relegated to Brady Bunch reruns or grandpa's closet, sweater vests have made an unmistakable comeback in recent seasons; they might just be your new favorite fall layer this year. Though they have been deemed "frumpy" at times, and "kitschy" at others, sweater vests have gained a new appreciation as a simple, nostalgic wardrobe addition.
1970s Sweater Vests
A trend that seemed to find its beginnings a few years back, amidst designers like Gucci and Prada with their often whimsical palettes and '70s-reminiscent styles, the vest's introduction still had a presence of fashionable irony. However, as the seasons have passed, the trend has regained its place on the fashion pendulum, riding its lifespan well into the Spring 2020 runway. 
During recent fashion weeks, both Louis Vuitton and Altuzarra sent a collection of sweater vests down the runway; Customarily styled over collared button-down blouses, the vests seemed to jump right out of a Biba catalogue. Louis Vuitton took a sequined route for the discoteque, while Altuzarra displayed a more classic, sometimes crocheted look. 
Louis Vuitton, SS20
Altuzarra, SS20
While these designers included the garment as a recurring piece within their lines, the sweater vest made its appearance in other shows. Completing at least one look in their collections, Marc Jacobs, Lacoste, and Maison Margiela all hopped on the train with a featured vest. The designs varied from the playful ornate to the Oxford collegiate.  
From left to right: Marc Jacobs SS20, Maison Margiela SS20, Lacoste SS20. 
2019 marks nearly 50 years since 1969's Summer of Love, the peak of the sweater vest trend. This year has seen the release of the period movie Once Upon A Time in Hollywood, Woodstock commemorations, and the Weyes Blood music video, all celebrating the sentimental origins of the sweater vest. It has also been incorporated in streetwear and on Instagram, layered and dressed up; what you might call librarian-chic.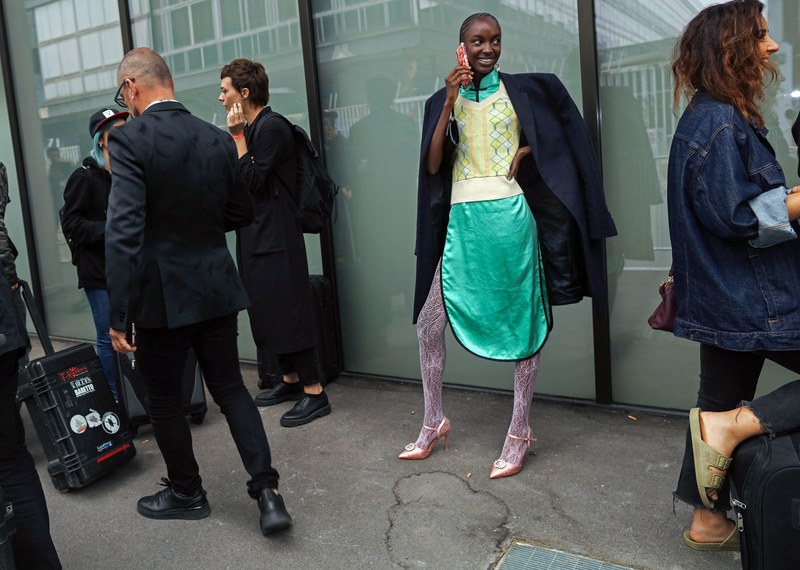 Milan Fashion Week, Street Style SS20 by Phil Oh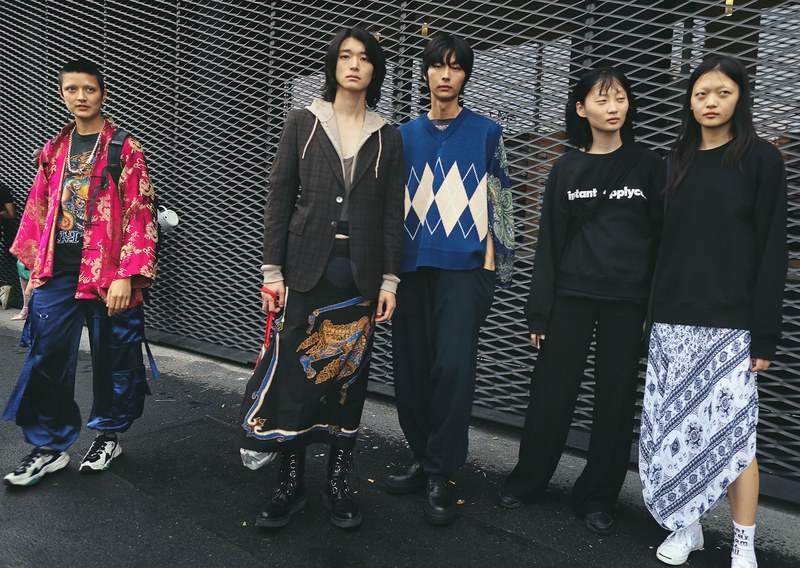 Milan Fashion Week, Street Style SS20 by Phil Oh

The unexpected trend has proved the fashion cycle wrong, yet again, and your Fall and Winter looks are just waiting to be complete with this sweet knit. They've had a rocky journey to get here, but it's time to embrace the sweater vest and all of its glory.