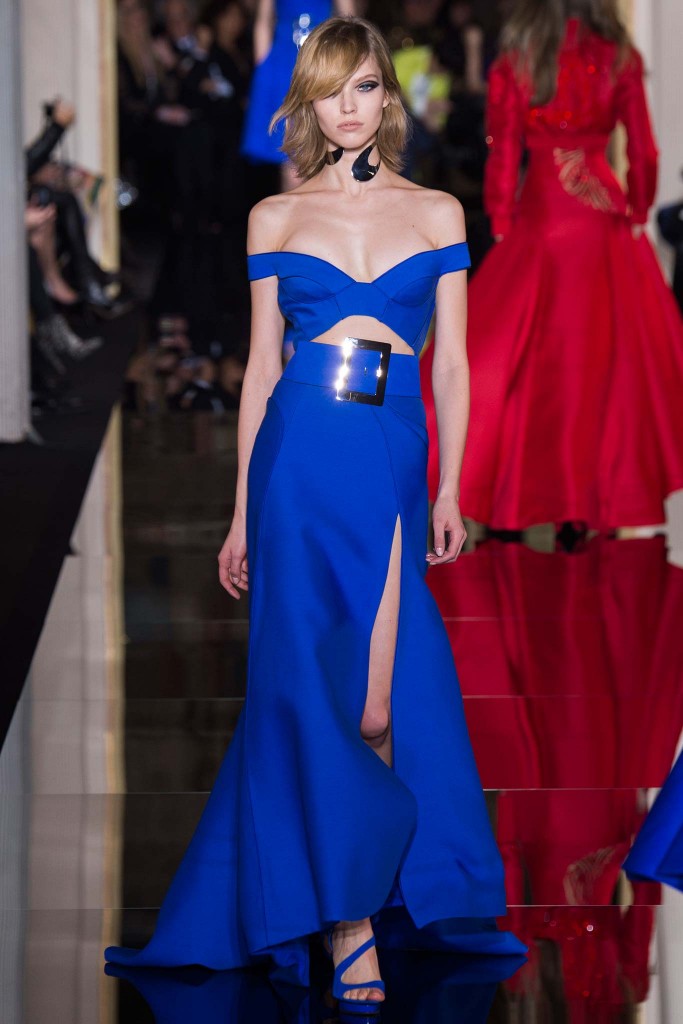 by Britnie Dates
Seductive, daring, provocative. These are just a few of the words used when speaking of the iconic Versace brand and the Spring 2015 Couture offerings continued this theme.
Of the 48 pieces in the collection, the first 14 were absent of decorative beading or other intricate details. Creative Director Donatella Versace decided to focus more on fit; in her words she went, "back to the shape of a woman's body, which is curvy."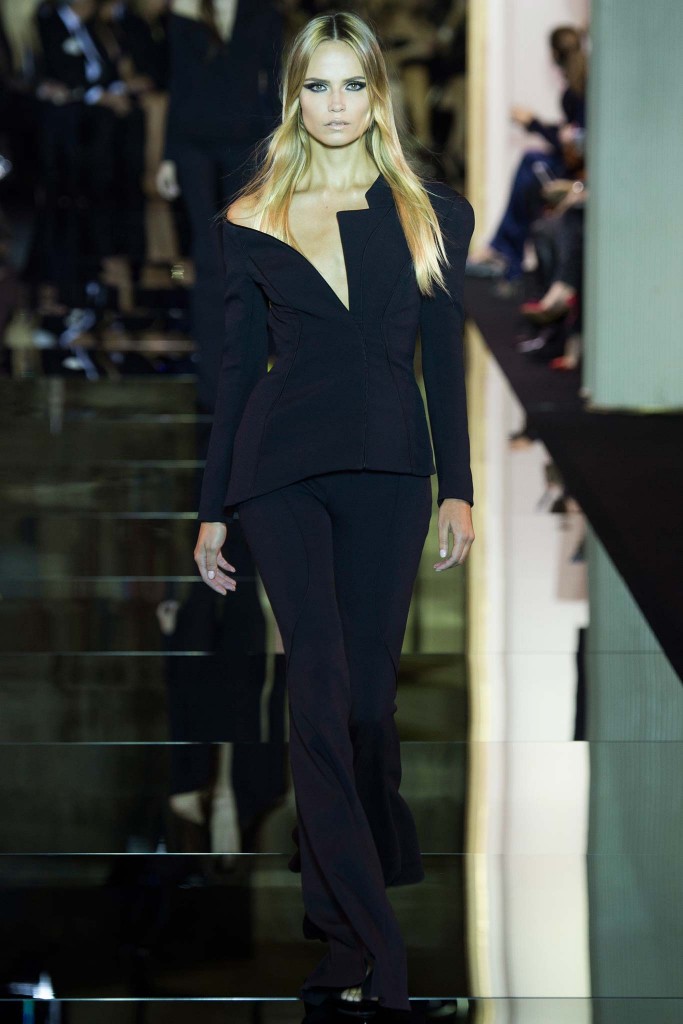 To do this, she employed the use of asymmetrical necklines and Versace signatures including cutouts and body skimming silhouettes. A simple color palette of black, white, red and royal blue helped to make these details stand out.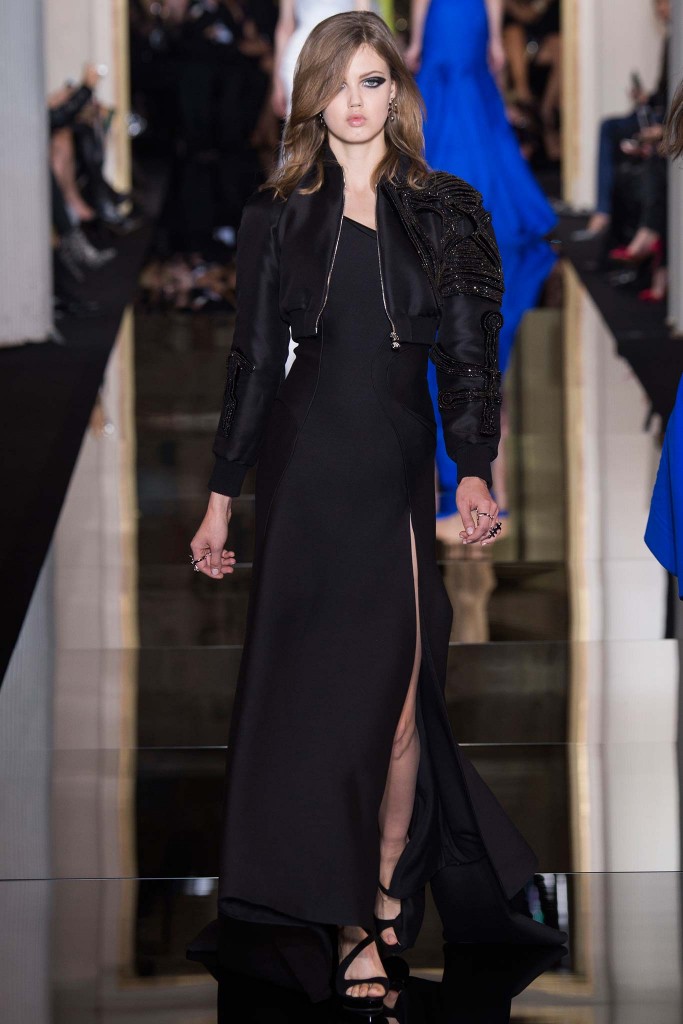 As the show continued, extravagant beading began to emerge and showed off Atelier Versace's handiwork. Donatella also added interest with fun trends including cropped bomber jackets and the use of the ubiquitous "emoji" beaded onto some of the gowns.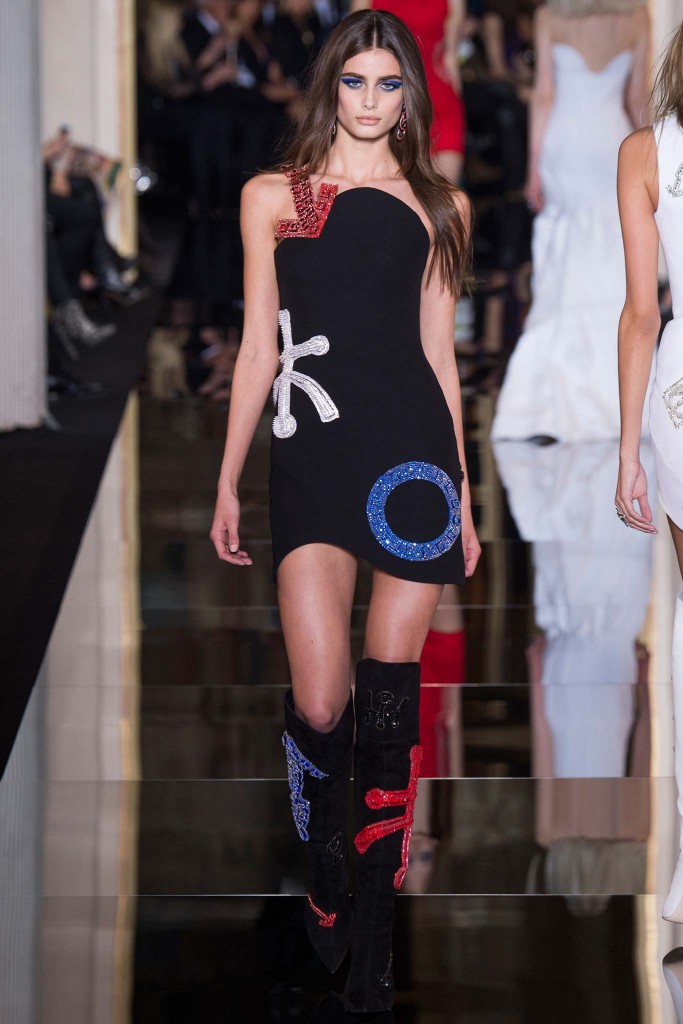 Die hard fans of the brand should be proud, as the show was a great mix of new ideas combined with traditional Versace sex appeal.