Franny:
I don't know, just use your fucking noodle
Kaelan: 
Excellent modern country/folk album!: Tyler Childers – Purgatory
This is a remarkable piece of content, made for a Batmitzvah. Shown to me by Carlos Lopez. 
https://youtu.be/Qc_PO32nT4g?list=WL
This is an excellent house mix with a wonderful green screen background.
https://youtu.be/rZLDBovy9lI?list=WL
Jess Som: 
https://www.nationalgeographic.com/environment/2019/09/ipcc-report-climate-change-affecting-ocean-ice/
https://www.nationalgeographic.com/science/prehistoric-world/mass-extinction/
Carlos L:
The trailer for uncut gems came out, and it might be my most anticipated movie this year. I harbor a serious love movies where Adam Sandler plays roles where he's very sad and this movie looks like it's going to scratch that itch.
Also, Tasmanian Devils are mad cute but their bite? HURTS. 
Lastly, there's a subreddit that exists solely for people to post pictures they make of flags they saw inside of dreams they had, and I highly recommend checking it out!
shoutout Kaelan for shouting me out
Mia:
There's a new netflix mini series called The Mind, Explained and it's all about how our memories, fears, and dreams are formed within our brain. It's super interesting and narrated by Emma Stone 
Also, I just found out about this website: Are.na
It has a lot of cool web design inspo
Ro$$:
I've been on a Vegyn kick, he's a London based producer and just released this new single! 
https://open.spotify.com/album/6QJ5PlGKA1bc9OE8eU00Fm?si=20qAvpo7TainN4_3SgztQQ
Page Ryland: 
This is a lovely instagram account full of hand-picked film photos from submissions around the world, well-known photographers or just beginners. 
Melody:
@thesoggyblanket His work has been very inspiring to me lately. His work is a mixture of surrealism and realism. Many different colors are incorporated and catches my eye very quickly.
Mac:
The newish Criterion Collection Closet Picks with John Waters. The whole Closet Picks series is worth a look. I've found so many good films through it.
Katherine:
This picture I accidentally airdropped to a random person in the library: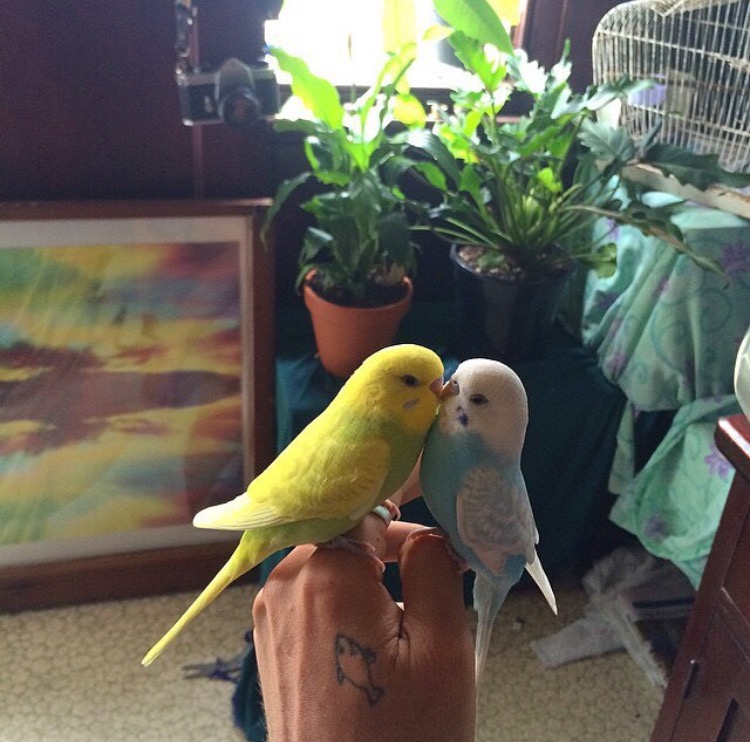 Caroline:
A really interesting photographer I recently found on Instagram after seeing his pictures in an article featured in GQ Magazine.
Cole:
https://www.quora.com/What-would-you-say-to-skeptics-who-think-your-Freedom-Dividend-plan-is-unrealistic/answer/Andrew-Yang?share=0846771a
Jay:
Something I've loved this week isn't anything coming from the real world. This week I've been enjoying coming back to habits that serve me, specifically journaling. If you've been struggling with anything this a reminder that you may not need to seek out anything new. Instead, pick up the habits that make you feel good!
Claire busby: 
The Defining Decade – by Meg Jay
This book changed my life. It talks about your 20's and how their are the most defining years of your life. Not in a holy shit you should be freaking out way, but in a don't waste time being scared and do something way. Everytime I talk to anyone anxious/dreading/hopeless about their future and what it will entail I recommend this book. I used to feel suffocating pressure about what I would do with my life and this book helped me so much. Everyone ever should read it.
*I have a downloadable version you can read on your phone! Anyone can email me and ask for a free copy!! ([email protected])
Archerd:
I discovered this singer/rapper on Twitter last week and I've been listening to her EP ever since. Her name is Bree Runway and she has really cool visuals!
Also, here's a cool website to take inspiration from 
DANIEL chow: 
Someone texted me the lyrics and they hit me pretty hard.
Great short story by Dorothy Parker from the 1920s concerning race.
MiJin Cho:
(Website for the organization working with recovery homes and re-entry into life after incarceration)
Charlotte Zerbst:
A really cool illustrator and her amazing life (through her Instagram).
Aamina Palmer: 
I play these every day… 
I like them because I can check them a few times a day and still make progress in the game, because I can rarely sit to play anything for long. Then again, I don't consider myself a gamer.
Claire Evan:
Funny 1993-1997 
Issa Atrash:
New South Park episode that came out on Wednesday, really made me think.
https://southpark.cc.com/full-episodes/s23e01-mexican-joker
Nico Gavino:
Christopher Kane liquid gel clutch!
Sam Taylor:
RACECAR !! the highway bop of the week:
https://open.spotify.com/track/0E4oz7ZPWoALwDHeI0eLXZ
Monica Pierce:
I really enjoy @constantbageltherapy on Instagram, they post funny pun illustrations that are very wholesome!
Erykah Foster: Love you too much by Lucky Daye
Graphic by Archerd